April Fools' Day is the time of the year when we all get to have a little fun, and you should too! At first you may be a little put off by the idea of pranking complete strangers, but the increase in media hoaxes in recent years has blown the gates open and birthed new marketing opportunities for those willing to push the envelope a little. Let's face it, the old quarter-glued-to-the-sidewalk trick has gotten a little tired. It's time you enacted fun ideas that put your brand on the map (and had a few laughs while you're at it).
But please - before we all get a little carried away - there are a few things all companies should consider when planning their pranks:
Is it appropriate?
We've come a long way people, and there are certain types of humor that are never appropriate for the workplace. Consider race, gender, ethnicity, religious or political practices, sexual orientation, and other characteristics that may be interpreted as targeting a group or individual.
Is it tasteful?
The most successful pranks are the ones accepted by the victim. April Fools' Day is not an excuse for bypassing appropriate behavior - so let's keep our clothes on, please.
Is it funny?
Always keep your audience in mind. No matter how flawless you think your prank or joke is, maybe it's something they won't find funny, ever. Some topics are so important to your audience that they won't laugh about it. Or maybe you didn't give them enough information to get it. Or maybe they've seen it before.
Is it original and consistent with your brand?
Tell compelling original stories that promote your brand (and that you haven't seen on Twitter). Stay away from inside jokes, unless you plan to reference pop culture trivia. And by all means, do play with boundaries – it is April Fools' Day after all. But keep in mind that a joke done wrong can do significant damage to your brand.
Some Great Examples
With these guidelines in mind, let's take a look at some of the most celebrated pranks of all time. Some of these are so bad, they're actually good. Plus, I'm sure some of you could still use some darn pretty good ideas to get the creating juices flowing, right?
1992 – (Los Angeles Airport)
On April Fools' Day 1992, the Lost Angeles Airport displayed an 85 feet banner along the path for arriving planes that read "Welcome to Chicago." Anyone sitting by the window might have gone into anxiety-attack mode (especially if they were already running late for an important meeting). In retrospect – those where the good old days. Not sure how a few hundred panicked passengers would react these days, but you'd be sure to score a few tweets.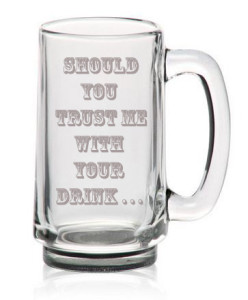 1996 – When Taco Bell Bought the Liberty Bell
"In an effort to help the national debt," which had led to the closing of a few national parks in 1995, Taco Bell announced the purchase of the Liberty Bell early in the morning on April Fools' Day 1996. The press release was followed by an ad prompting "other corporations to take similar action to do their part to reduce the country's debt."
1996 – Blue Can Cola
That same year Virgin Cola announced a new technology to improve consumer experience. Whenever the soft drink had passed its expiration date, the cans would turn blue. Pepsi had, coincidentally enough, recently released a new can design that was - of course - blue. Well played, Virgin Cola, well played.
2009 – Hotel Room on Mars
In 2009 Hotels.com announced affordable accommodations on the lunar surface. But for those who prefer their extraterrestrial experiences a little more red, Expedia.com proposed luxury hotel rooms on Mars starting at only $99. Sorry guys, travel costs not included.
2011 – Doggie Dentures
Okay, so maybe this was released a few months after April Fools' Day, but I still remember the confused look on a few of my friends' faces. Pop over to YouTube and watch the Pedigree® Dentastix® commercial.
2015 – The Burger King Fragrance
Over in Japan, the Shibuya franchise announced its new Flame-Grilled Fragrance would be sold on April 1st of that year with a limited run of only 1,000 units (which promised to go fast). The fragrance, which would sell for only $42, smelled like a flame-grilled burger patty and came with a Whopper. No soda or fries, though.
2015 – The Galaxy Blade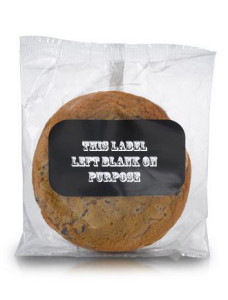 With cutting-edge technology that could, if needed, automatically contact emergency services, the Galaxy Blade Edge promised to be the world's first smart knife. Featuring the same capabilities of your smartphone, its sensors and algorithms would allow for precise slices to revolutionize the cooking knife. Who knew Samsung had such an interest in the culinary arts?
2015 – elgooG
Google launches a mirror version of the classic search engine, displays the logo backwards, and even the search results appeared in reverse. So if headaches are your thing, you should try typing something on there for fun. Yes, it's still up for the curious Web surfers – we can always count on Google for a little morning fun.
2015- Sony's Play Station Flow
"A serious piece of technology," Sony's Play Station Flow takes gaming to another level. The wearable technology enhanced the gaming experience by letting you play in your swimming pool. You simply had to put on the goggles and body movement sensors to transfer commands directly into your PS4 system while you swim around. I'm sure there must have been a few disappointed faces when it became clear that it was all a joke – but I guess you don't really have to own a pool to experience the game, huh?
Ah, who doesn't love April Fools' Day? A magical holiday when brands get to be smart, funny and relevant, this is a great opportunity to be clever and drive some unwitting traffic to your site. Don't let it pass you by this year – April 1st is an ideal opportunity to make your brand more approachable and relatable to your customers.
For other holiday inspired ideas please read our St. Patrick's Day, Mardi Gras and Valentine's Day blog specials.