There is nothing quite like a winter wedding. The air is sharp and crisp, guests are bundled, and the excitement of two people sharing their love is matched only by the possibility of a beautiful snow fall to accompany the sendoff. There is much to think about when planning a wedding, no matter the season, from the cake to guest seating and dress fittings to food selection.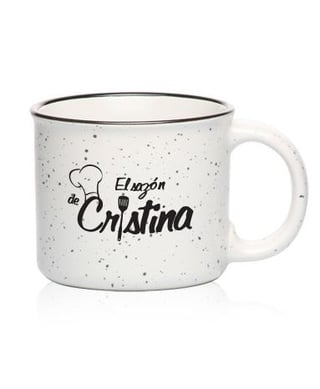 If you or someone you love is planning a winter wedding, you're sure to find a great deal of options for winter wedding ideas available on social media sites and bridal magazines. Whether you're planning a large wedding and want to spare no expense, or find yourself narrowing the guest list and your décor to a smooth and straightforward scheme, the following winter wedding favors are a fun and creative way to show your appreciation to guests that will also serve as a token of your special day.
Planning a fall wedding? These bridal party tips will get you started.
Winter is a unique season, no matter which part of the country you may live in during the colder months. With so many details to work out, deciding on which wedding favors to give can seem overwhelming, but with a little creativity and the right product, it can be a fun way to share your day! For every style, color, and type of décor, guests can leave feeling like they were an important part of this very special day in the lives of two people.
Consider these ideas for winter wedding celebrations:
A coffee or hot chocolate bar (or both!) set up for guests during the reception
White hydrangeas in the flower bouquet
Roasted chestnuts at every table for guests to munch on
Winter-scented tea light candles
Holding the ceremony in front of a cozy fireplace
Centerpieces with touches of crystal and sparkle

Share a Personalized Edible Treat
After the cake is cut and dinner served, everyone can appreciate something sweet to enjoy either during the reception or at a later time. How about giving deluxe squares of Belgian chocolate with the couple's name imprinted on the wrapper? Or you can customize the wrapper with a snowflake or other winter theme and spread them out on the tables while guests enjoy them during the first dance. With so many flavors to choose from, you might have a difficult time choosing just one, but who says you can't order all of the flavors? Go ahead, it's your day!
Maybe you have a favorite soup or chili recipe; why not put all of the dry ingredients in a Mason jar and top it off with a pretty piece of fabric? Tie it off with a silver ribbon and send friends home with a tasty treat they can warm up with later! You can do the same with a favorite cookie, brownie, or fruit crumble recipe. Don't forget to add baking instructions!
Follow this ultimate wedding favor checklist

Keep Guests Warm with Beverage Holders
Winter brings its own chill, and all of us can appreciate a warm cup of hot chocolate or homemade latte for those colder days. Bistro coffee mugs are the perfect winter wedding favor and a creative way to celebrate a new couple; the wedding or engagement date can be imprinted on one side and their names on the other. Another winter wedding idea is to customize mugs with a short meaningful message to guests or add a favorite scripture so that friends and family can take the special day with them. This is a winter wedding favor that can be enjoyed long after the ceremony is over.
For another creative idea, stainless steel hip flasks with double wall construction can be engraved and given as a gift to the best man or other members of the bridal party as a token of the day. Pair the flask with a mini bottle of an adult beverage and a personalized thank you note. There is no limit to the creative gifts you can imagine for winter wedding favors!


Give Friends Something to Take Home
Just as each couple and their day is unique, so too are the possibilities for winter wedding ideas. There are no set rules for how a wedding should go, and the same is true for gifts, decorations, food, and favors for guests. Why not give something unexpected like custom glass coasters engraved with a snowflake? Or you can design your own artwork and make it truly personal; the creative process is all up to you!
You could also consider giving each member of the bridal party a pair of luxury winter gloves or mittens, a practical and thoughtful gift that will keep their hands warm as they head outside. Another option is to offer warm winter blankets for guests to take as they leave the reception – something everyone can appreciate when it's cold out! The maid of honor may like a pair of feminine slippers paired with a gift certificate for a massage or pedicure.


Celebrating the Beauty of a Winter Wedding
No matter the location or size of the wedding, it will be special because the couple is coming together to show their commitment, their love, and their dedication to each other. Friends and family have the privilege of witnessing this day and share in the celebration with each other; wedding favors and gifts are just the icing on the cake. Winter weddings offer a gorgeous background provided by nature that is unmatched and unforgettable all throughout the season. Everyone who is involved and witness to the occasion has the opportunity to enjoy what this time of the year brings.
With a bit of creativity and personalization, your winter wedding favors can be as special as you are. Personalized gifts add meaning and an elegant touch when they are customized, making them uniquely yours and one-of-a-kind. There are so many different types of ideas available, from the very simple to the very elaborate; whatever you choose, this will be a day to remember and reflect on for a long time to come.