Your wedding day is said to be the most special day of your life. Making an enduring commitment to the one you love. For many, it can also be one of the most stressful! What would that day be without the company of friends and family and the support of your bridesmaids and groomsmen; who have not only come together to help you celebrate your union but have likely played an important part in keeping the bride and groom grounded in the run-up to the big day.
Whether you are arranging your own wedding party favors or a wedding planner looking for inspiration for your clients; here is our ultimate guide to choosing those special tokens of gratitude for all your wedding guests.
All You Need to Know About Wedding Glassware
Gifts for the groomsmen
Money Clips
A sophisticated gift for any groomsmen. You can show your best guys just how grateful you are that they are sharing this momentous occasion with you with a quality aluminum money clip. Both elegant and functional, these stylish little gadgets can be monogrammed with their initials or maybe the wedding date as a reminder of the day you and your bride tied the knot. What's more, they now have a convenient way to carry their funds for the reception without spoiling their immaculate attire. These smart and functional clips are an ideal way to show your best buds just how much they mean to you and keep them looking smart in the process.
Hats and Caps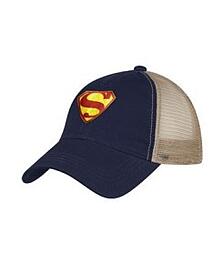 If you are looking for something a little different for your groomsmen then you could perhaps consider some personalized headgear? Not only will you be offering something unique but it is sure to add some comedy to the big day. Customize your trucker hat, baseball cap (or even a beanie for those winter weddings), with your groomsmen's favorite sports teams, superheroes, or hilarious nicknames. Then get in front of the photographer with your best boys and create some group memories of the day the groom became an adult. Starting at less than $2 dollars each, these cheap groomsmen gifts are a great way to inject a little humor. Why stop there? You could get one for the entire bridal party and bring out the whole groups' inner child, complete with the photographic evidence to keep for years to come!
Toiletry Bags
It's not only princesses who need pampering. Customized toiletry bags are a tidy gift idea to hand out ahead of the big day, to ensure your entourage are looking their absolute best during one of life's biggest moments.
After tailoring the bag, why not tailor its content to suit each individual and really demonstrate just how well you know them? Cater for those big beard rockers and the man bun wearers by selecting the ideal travel-sized cosmetics, clippers or cologne for all their individual hygiene routines.
Customized Glasses
No wedding is without a tipple or two. So, why not treat your groomsmen to their very own piece of glassware to use both on the day and for the many days still to come. Whether you prefer a tall frosty one or a luxurious malt, a custom keepsake glass is sure to make that drink that little bit sweeter.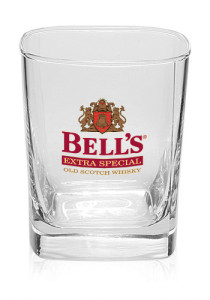 Dust off the poker table, break out the Cubans and hand out the monogrammed whiskey tumblers for a real 'gentleman's' bachelor party. Or raise a glass of your finest amber liquor on ice while prepping for the imminent walk up the aisle. If whiskey isn't your thing then maybe a bespoke pint glass will be a better fit? Perfect for handing round during the bachelor party or laying out on the table for the drinking and toast giving part of the day. Customized pint glasses are gifts that can last way beyond the wedding day itself. After the big day is over, your groomsmen can take their keepsake home to use again and again.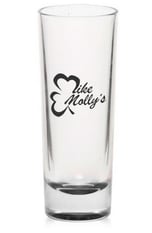 For the groomsmen that prefer something a little stronger, consider a set of custom shot glasses to hand out. A custom shot glass in varying colors and complete with your own choice of finishing touches, such as art, text or emblems, that really symbolize your guests is a great way to demonstrate how grateful you are. You don't even have to limit them to the groomsmen; the small size makes them a great wedding favor solution for all of your wedding guests and they are small enough to pop into a wedding favor package. Give them a gift that they can use time and again while reliving the fond memories of a wonderful event.
Alternatively, if you are looking for a long-lasting, durable and unique wedding favor for your groomsmen, then consider opting for some personalized beer steins. Glass beer mugs are the perfect way to add a hearty helping of German flair to your wedding day. Shipped complete with logo, etched with initials, or customized with your choice of catchy slogan to celebrate your best boys! These chunky glasses are more than sturdy enough to make it through the wedding unscathed and promise to provide a - all be it temporary - home for some frosty refreshment for years to come.
Neoprene Beer Koozies
If you already have your glassware sorted for your big day, then you may prefer to opt for a bespoke neoprene beer koozie "to have and to hold, and to keep your beer cold!". They come in various colors, including some quirky camouflage designs, and can be emblazoned with your chosen message. Keep them cohesive with a bold statement or meaningful quote, or tailor them with a message unique to the individual. How soppy or heartfelt you make them is entirely up to you, but how many beers they keep chilled with these nifty little custom wedding gifts is up to them!
Bounty for the Bridesmaids
Thank your bridal entourage for keeping you grounded in the run-up to what is undeniably one of the greatest moments in life. Wedding planning is a stressful affair and no doubt your bridesmaids have gone above and beyond to help and support you. These thoughtful keepsakes are sure to please your bridal party and show them just how special they are to you.
Wedding Hangers
We all know that your wedding day begins way before the ceremony, and the ritual of hair and makeup preparation with a cool glass of champers is an important pre-wedding bonding activity for a bride and her bridesmaids. Surprise the important ladies in your party when they find their dresses displayed on a beautiful handmade wedding hanger that they can then take away and reuse after the big day. They are a simple yet stunning gift idea, and with the love and care that goes into each and every one, the ladies in your party will definitely feel they got something unique and heartfelt to remember your special day.

Monogrammed Robes
Once you have your hangers prepped, why not adorn them with matching bride and bridesmaid robes and get ready in comfort and style. Gorgeous and luxurious monogrammed robes are unique gifts for bridesmaid and can be a great feature for your photographer to really capture that grooming ritual that is so synonymous with the ultimate bridal experience. You can hand these out to the maid of honor, mothers of the bride and groom, and bridesmaids ahead of makeup and hair to protect your dresses. They will also allow you to move about freely as you dance about in excitement at the prospect of your ever-nearing step into married life. You can even get some made to hand out to the other special ladies at your wedding, like your grandma or your aunty, gift wrap them with a few chosen toiletries and create a mini pamper pack to take away.
Jute Tote Bags
A custom jute tote bag is a great idea that gives your bridal party a special place to pack all the bits and bobs they'll need for the big day. These unique bridesmaid gifts are ideal for a destination wedding, your top ladies can head poolside or hit the beach at your chosen wedding destination with jute bag in hand. Brand them up with your wedding details or favorite bachelorette party pics and spread the love far and wide with one of the most common forms of advertisement. You are getting married! Share it with the world!
Plastic Tumblers
Plastic tumblers with lids and straws are a novel and useful gift for your bridal party. The lid means that the contents should stay put, so a perfect companion at your bridal shower or while getting ready for the service, to avoid spills and ensure your dresses stay immaculate; even when your bridal party are becoming a little… clumsy! Of course, these can also be customized or monogrammed with dates, initials or names and you can stuff them full of sweet treats, mini toiletries or a miniature of their favorite tipple, to add a little special something. They would also make a great little extra to complement the previously mentioned tote bags.
Wowing Your Wedding guests
So many people have probably shaped your life, which has ultimately led to this magical day. They are all invited to share in it with you and you will likely want a token gift to show them how much their presence means. The following wedding favor ideas are sure to surprise and delight your guests.
Personalized Phone Chargers
You will be so busy enjoying your big moment in the spotlight that you will be relying on your photographer to capture your day for you to revisit after the happy chaos has calmed. Inevitably, your guests will also be keen to snap a piece of the action, and long gone are the days where the disposables are left on the table. People use their smartphones to capture life in motion and with such a hive of activity guaranteed on your big day, batteries will likely be drained. Personalized phone chargers and power-banks are gifts for wedding party members that are sure to bring both a gasp of joy and a sigh of relief and can be put into action as soon as guests arrive so that no one misses a single moment.
With a large surface area ideal for adorning with your personal messages of love and gratitude, these considerate thank-you gifts are both unique and practical. The mobile batteries can even be integrated into your table design so they can be used while people are hitting the dance floor, ensuring everyone is running fully-charged throughout a long day of celebrating.
Personalized Refreshments
If you ask someone what comes to mind when they think of weddings, food is 100% going to be high on that list. Weddings are an opportunity for your guests to over-indulge upon your goodwill. So, don't disappoint them and thank them with food! Candy has become a regular favor at weddings and ca n be displayed in beautiful and intricate boxes of various shapes, sizes, and materials, such as quaint wooden treasure chests or traditional, elegant square boxes with ribbon.
Upgrade to a tin canister or trinket box and you have a reusable treat for guests to take away once they have devoured the chocolate inside. The content choices are endless, indulgent truffles, jelly beans, pick and mix, fudge, baked delicacies, or even some inedible treats such as personalized stationery. You really can get creative!
Engraved Glassware
We have already touched on glassware for the groomsmen but why stop there? Glassware is an essential part of any wedding dining experience. Quality customized glassware for your party to use on the day and take home as a memento provides an elegant way to express your gratitude while de-cluttering a table … and also reduces the washing up! Personalized glassware can really compliment your décor, add sweet treats or confetti in keeping with your color scheme to enhance your table and delight your guests.
Why not layout some stylish and stunning engraved champagne flutes for toasting, available in delicate glass or sturdy acrylic. The latter option is certainly easier for your guests to take away with them at the end of the evening.
Add even more vibrancy to your already sparkling evening with illuminating LED champagne glasses, flashing with a rainbow of different colors. Shot glasses, as mentioned before, are another novel wedding favor that can be popped in a bag or a pocket to take away at the end of the day. Have your bartender or waiting staff use customized shot glasses for anyone who orders a hard spirit! Select from a light-up version for a party vibe or a sophisticated frosted finish, among others, to truly tailor your glassware to suit your 'couples' style'.
Remember this is Your Day
You will undoubtedly be eager to thank your guests for joining you at your wedding and spend hours trawling for inspiration. But remember, it is YOUR big day, and your guests just want to share in it with you. So, save yourself time, as this extensive guide offers a whole array of quirky, unique, cost-effective and crowd-pleasing ideas to get your favors crossed off the to-do list right now. So, you can get back to planning the rest of the biggest day of YOUR life.