Standing out in a crowded market is no easy task. Especially, in the B2B business services industry where hundreds or even thousands of companies are vying for top-of-mind position in their chosen niche while offering products and services that are often similar.
This combination of heavy competition and limited differentiation presents a real challenge for small businesses that need to find a way to effectively and affordably stand out to target markets that have heard and seen it all before.
4 Tips to Obtain Incredible Exposure for Your Business
Advertising doesn't work
Old-school outbound marketing like magazine ads and billboards stopped working years ago. While Google Adword or Facebook Ad efforts generate -leads here and there, this type of big scale advertising is largely an expensive black hole for marketing funds.
Today's savvy business buyers are all but immune to every form of mass market advertising available. They simply "don't see" mass media advertising anymore - whether they physically remove it from their sight through ad-free premium subscription media services, or they simply tune it out as it flashes across their field of vision.
Valuable content does work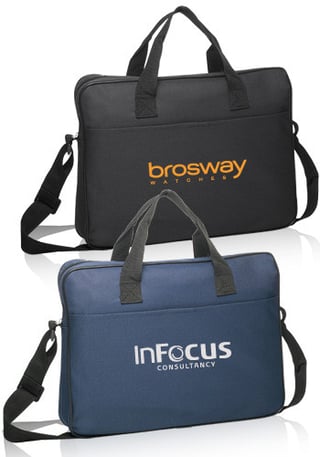 The overwhelming majority of buyers start searching for a solution to their unique problems through internet searches. They want to learn and shop at their own pace and in their preferred timeframe. This new way of shopping has leveled the playing field for B2B service companies, enabling small B2B companies to compete with the big guys by offering informative, educational content assets that meet buyers where they are.
Creating service guides, "how-to" videos and interactive calculators or quizzes allows small B2B businesses to teach prospects what they need to know to make a solid, informed decision about the products or services they're interested in buying - while building trust in their brand.
At the same time, not all small businesses have the bandwidth necessary to maintain an adequate inbound program consistently. As a result, a lot of potential leads are left on the table or sacrificed to competitors with a more robust online presence.

The perfect combination: branded custom promotional items
There is a way for small businesses to achieve effective branding through targeted marketing efforts that meets the modern buyer's expectation of value without relying on outdated and expensive mass market advertising.
A perfect opportunity exists in the area of custom branded promotional products.
Personalized office supplies can offer:
A useful, free gift that the recipient can really use and appreciate.
A perfect vehicle for making your business name, logo, contact information, or marketing message continually visible for as long as the item is in use - potentially years.
A very reasonable one-time fee.
With that combination of qualities, it's easy to see why custom branded promotional items - physical products that have been personalized with your branding information - have become increasingly popular despite the exponential growth of online and other high tech marketing tools.
Let's explore a few of the many options available for small businesses to consider when taking advantage of this powerful branding tactic:


Tradeshow giveaways
Tradeshows remain a staple of the marketing mix for many B2B businesses because they offer an excellent opportunity to engage with a highly targeted audience at a time when they're primed to pay attention to messages they may otherwise routinely tune out.
If your company has invested in a booth at a tradeshow, make sure every attendee who stops by the booth leaves with more than just a business card.
A perfect option in this circumstance may be custom printed stylus pens like the popular Stylus Grip Ballpoint iPen. Everyone attending the show is a business professional of some sort and likely uses both a standard ballpoint pen and a touchscreen electronic device at some point every single day.
With dozens of styles, colors, and finishes to choose from, you can select the very best stylus pen for your branding needs and have it custom printed with your business name, company logo, contact information, or a recognizable marketing message that will be seen every time that individual picks it up. That's a powerful return on a marketing investment as small as $0.58 per pen.


Direct Mail
The "good old days" of high volume direct mail are long gone. However, that's good news for small businesses that are willing to put the effort and time into creating highly targeted mailing lists and approaching this age-old marketing vehicle strategically.
Prospects receive far less mail than they used to, which creates opportunity for direct mail to get more attention. This is especially the case when a mailed package includes something unexpected, beyond the standard sales letter or coupon.
Custom printed microfiber screen cleaning cloths are an excellent choice to deliver via mail and get your B2B businesses in front of prospects. They are small and light and have universal appeal for nearly every professional you could be mailing. These small soft cloths come in handy for lunches, travel and even to keep in the car. They are easily custom printed with any combination of words and artwork to keep your business top of mind throughout the day.
For a targeted list of particularly hot prospects, it could be profitable to invest a bit more and send a free promotional gift like custom laptop bags with your company's logo emblazoned on the front. If your prospect travels a lot for business - as most executives do - they're sure to appreciate a high-quality, compact means of transporting their devices safely and securely.
Another interesting direct mail idea is to send custom branded travel phone stands. Think about how many times the average businessperson checks their phone throughout the day. These stands have a convenient sticky surface to hold cell phones or even MP3 players and sit compactly on any desk. Not only are they durable and long-lasting, they are easily customizable with your company logo and marketing message - and likely do not have a lot of competition from other packages being delivered.
The point in all these examples is to provide a physical object that your target audience can hold in their hands which:
Contains your branding message
Provides value and usefulness
They'll want to keep for a long time
Doesn't cost you an arm and a leg
With these four key requirements in mind, custom printed promotional items are an innovative way for small B2B companies to differentiate themselves and stand out in today's crowded market.
Contact DiscountMugs today with any questions about selecting, customizing, or ordering your next B2B lead magnet.