Trade shows are terrific opportunities for businesses to increase their exposure and connect with potential clients. However, convention floors are often congested with visitors and it can be challenging for brands to stand out in the crowd. Here are some strategies your business can implement to grab the attention of your guests and slay at trade shows.
1. Get Involved in Pre-Show Outreach

Loyal clients and investors love to hear news about your business. Some of them you'd even enjoy seeing on the floor of your event and strike up a conversation. It's likely you've already established a direct connection with them vie e-mail newsletters, your website and social media platforms. Take advantage of the opportunity and announce your attendance to any upcoming trade show gatherings - include links for VIP access to events like new product unveilings and demonstrations.
By encouraging others to attend you guarantee a successful turnout.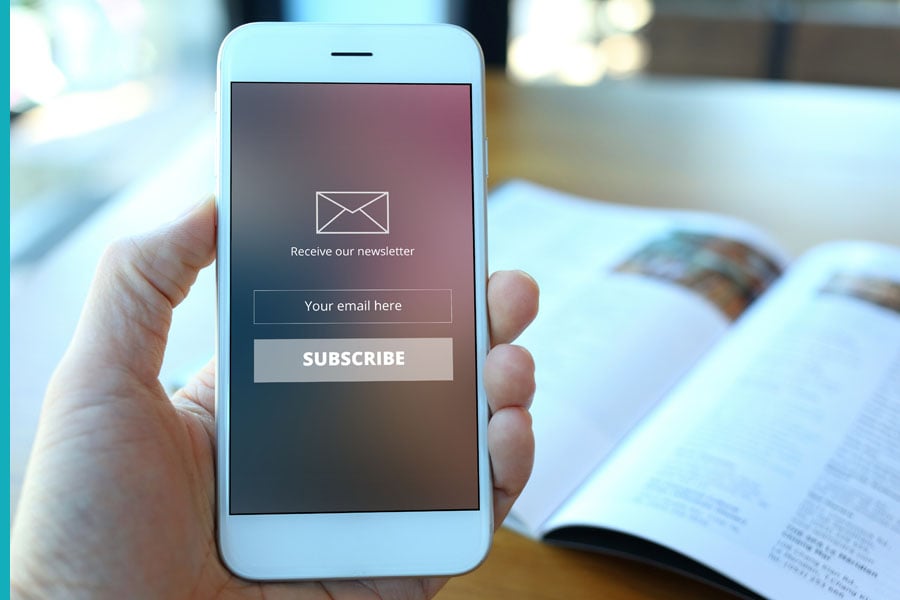 2. Generate a Buzz

It's important to keep guests excited and intrigued about upcoming trade shows. Everyone expects vendors to bring in waves of custom promotional giveaways, however, business owners increasingly find themselves scrambling for unique and innovative items to present to guests as gratitude for their turnout.
Engage your audience on social media and ask them what they'd like to see from you this season. Create surveys encouraging followers to vote and announce the most liked item to generate anticipation. Introduce a hashtag for the event and encourage recipients to use it on the day of your event. This will not only get everyone enthusiastic about attending, but it can also boost your online presence and engagement for even more brand recognition.
3. Build Impressive Displays
A sad-looking trade show table will encourage people to walk on by and connect with seemingly more interesting businesses at the event. To gain the trust of your audience and be perceived as a large, respected and professional brand, you should increase your trade show budget and invest in impressive displays that make guests take notice of your company.
For example, think bright and bold tablecloths, tents that create an inviting space for passersby, as well as other props like lights, signs and displays that capture their attention and generate intrigue about your product.
4. Inject Personality into the Event
A disinterested demeanor will encourage attendees to check out neighboring booths. Whether this is your first or multiple time attending a trade show, you must inject personality into the event. Make sure the characters in your booth are helpful, colorful, interactive, and go above and beyond to engage guests.
5. Train Your Team
Staff members must be knowledgeable of your product and able to answer any questions guests throw at them with ease. Ensure they can accurately describe your services and avoid appearing unhelpful or unprofessional.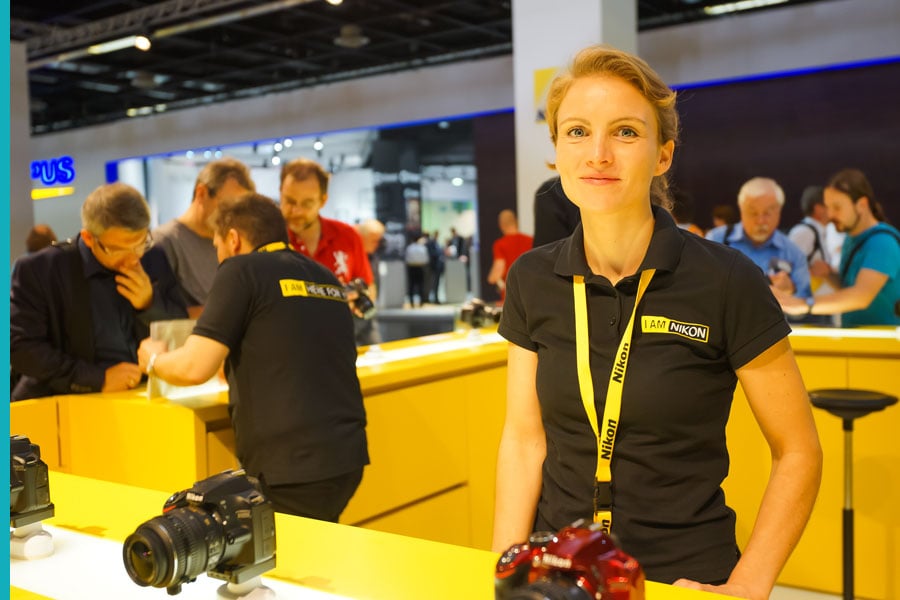 6. Engage the Crowd
While professional displays ensure attendees don't miss your table, you must find ways to secure and maintain their attention. It is vital you gear up with tools to make guests spend more time at your booth.
For instance, advertise discounts on your products during the event, market your brand to other vendors by handing out free gifts, or engage in interactive activities such as a dance presentation, touch screen kiosks, or the option to play with a gadget.
The more time guests spend at your table, the likelier they are to remember your brand.
7. Know Your Competition
Businesses should perform in-depth research about their competition before the event day. Know the caliber of brands you'll be going up against and make sure you're up to par. Guests will be able to see through any lack passion and professionalism. Study the previous displays, giveaways and activities rivals have featured in the past and blow them out the water.
8. Host a Giveaway
Everyone loves a freebie, but to make guests fall deeply in love with your brand host fun giveaways during the event. Not only you you think in terms of practical items like portable speakers, power banks or exercise bands - these are items people would happily take home with them - you must also identify and employ tactics to make the exchange enjoyable.
The quality and presentation of your giveaways must match your desire to gain new customers, business partners and investors.
9. Create a High-Quality Video
High-quality videos add value to your booth. Although you should always engage your audience verbally, a "picture is worth a thousand words." In this case, however, we really mean 24 pictures per second.
Don't low-ball your production. If you've decided to make your booth stand out with video, the quality of your visuals must meet all expectations and contemporary standards. In other words, there's a place for home videos and trust us, it isn't your trade show floor.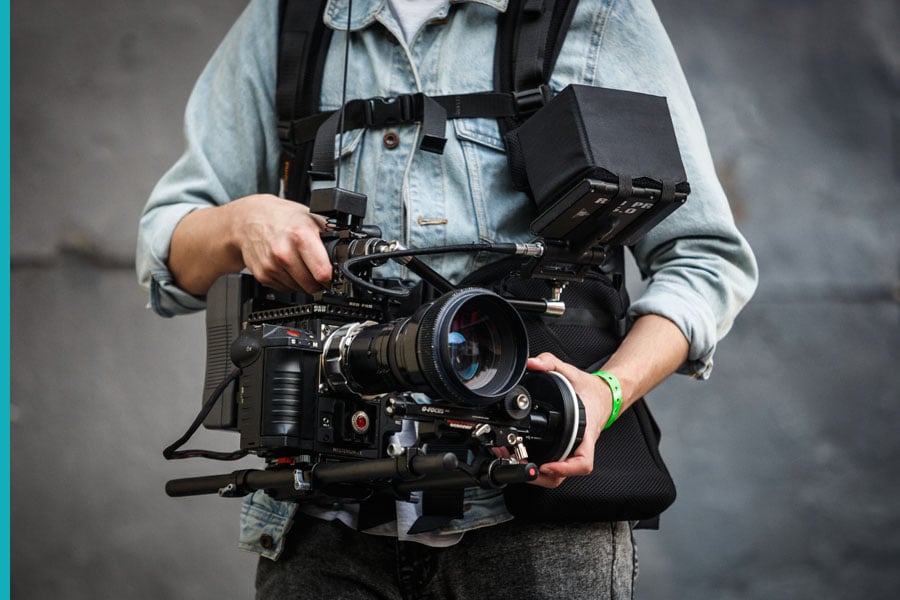 10. Give Away Reusable Bags
Free swag is the blood and bones of trade show conventions. They increase brand awareness and help nurture customer loyalty.
Promote your business during the event with reusable bags. The bigger the bag, the more contents individuals will be able to carry with them, plus they'll be able to reuse them time and again. You can trust your custom tote bags won't end up in the trash once the trade show is over – feature your logo, web address or phone number for maximum optimization of its imprint real estate.
11. Play Games
Many trade show attendees will jump at an opportunity to play a fun game, so they can compete against one another to win a big prize. Here are a variety of simple games that could help you draw a large crowd and boost engagement:
A Roulette wheel
Jumbo board games
Golf putting
Trivia
The Price is Right style games
Grab machines
Have guests queue up to play and give the winner a prize – the buzz will undoubtedly make other guests take notice of your booth.
12. Secure Media Attention

If you're launching a big product, making a special announcement, or featuring an impressive giveaway, you should aim to secure media attention before, during and after the trade show. Encourage press to cover your booth by publishing a press release weeks in advance, and provide information on why you're attending the event and what guests can expect.
Contact media outlets expected to attend the trade show as they might be more interested in scheduling an interview.
13. Offer Free Phone Charging Stations
It is likely many attendees will be busy emailing, texting and posting photos to their social media accounts during the event, and it will most certainly lead to drain of batteries across the floor. To encourage more visits to your booth, setup a free phone charging station, and provide them with a relaxing lounge area so they can wait for their device to secure more power. It will provide your business with an opportunity to hand out literature, mingle with attendees and offer product demonstrations.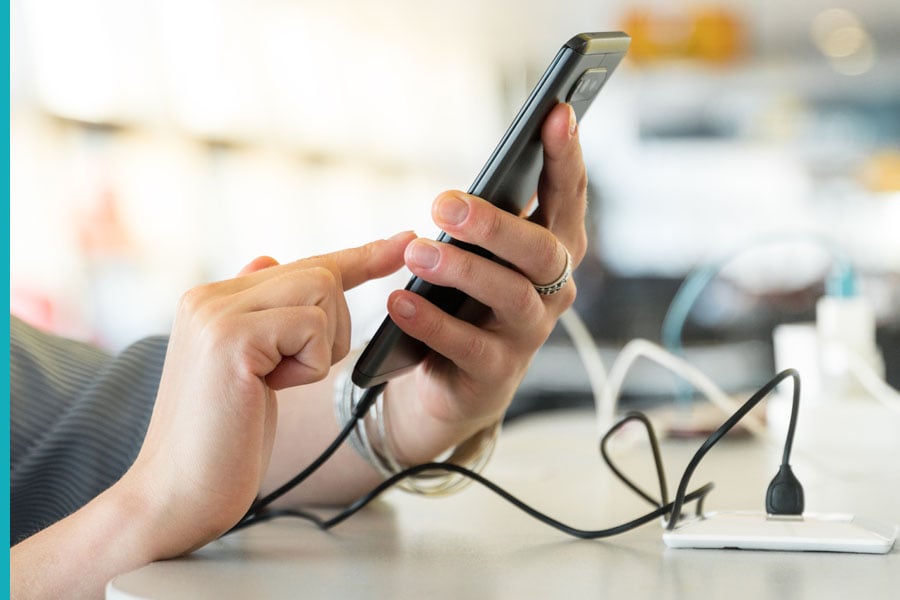 14. Serve Food and Drinks
Trade shows can become more than a little busy, and many attendees might not have a spare minute to grab a bite or a drink. You can, however, encourage people to stop at your booth by providing refreshments to refuel their mind and body. Providing water bottles, bags of chips and free cups of coffee could increase the likelihood of people engaging with your business.
15. Secure a Booth with Good Foot Traffic
The location of your booth can impact the success of your trade show event. Your position on the floor will ultimately determine your foot traffic, engagement and leads. So, if you're hidden away in a corner, you're going to struggle to connect with your target audience.
It is crucial to discuss your space with an event coordinator, so you can secure a booth that's as close as possible to the:
Floor entrance
Main aisles
Networking spots
Lounge areas
Restrooms
Food courts and bars
To ensure you don't miss opportunities during the event, you should learn from the experts to enjoy great success. Their advice could determine the trade show booth design, goals, and marketing tactics.
16. Host a Celebrity Appearance
If you aren't restricted by a tight budget, consider hiring a celebrity to make an appearance at your stand. A sure way to draw a large crowd to your booth, celebrities may perform during the event, mingle with attendees, sign autographs and take photographs. Not only will the raucous make people take more notice of your brand, but it could help you secure media coverage before and after the trade show.
17. Host Educational Workshops
Many attendees will buy tickets to a trade show to learn from other vendors. Host educational workshops at scheduled times of the day, and take the opportunity to highlight your expertise and offer valuable advice. You also should hand out cheat sheets and brochures following a workshop to encourage future engagement with your brand.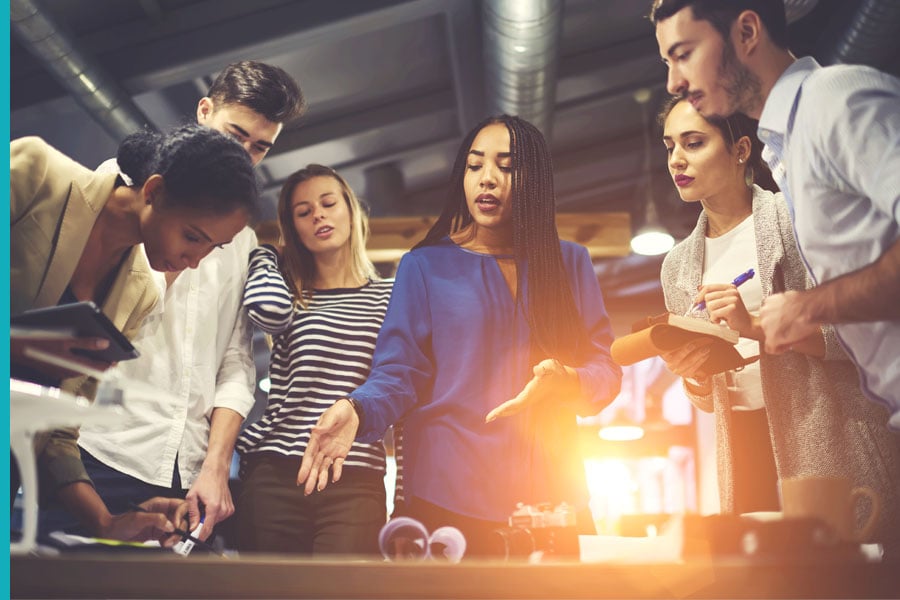 18. Build a Comment Wall
Build a wall into your booth and encourage attendees to write comments about their experience or suggestions. A great way to make people take notice of your company, it can also help you gather information about your audience. You also should create a custom hashtag for them to use on their social media posts when snapping photos of the wall - it can lead to greater online engagement.
19. Gather Feedback From Your Team
Once a trade show has come to an end, it is crucial to have a team debrief. Bring everyone together to discuss what they believe did or didn't work at the event and take notes. By doing so, you can learn from your mistakes and build on your strengths to enjoy greater trade show success in the future.
20. Follow Up on All Leads ASAP
It is likely your team will have accumulated many business leads during a trade show. Rather than allowing days or weeks to pass by, you should follow up with prospective customers, vendors or investors as soon as possible. For example, aim to connect with individuals on the likes of LinkedIn, Twitter and Facebook, or give them a call. If you can turn a fraction of the leads into customers, the booth will result in a superb ROI.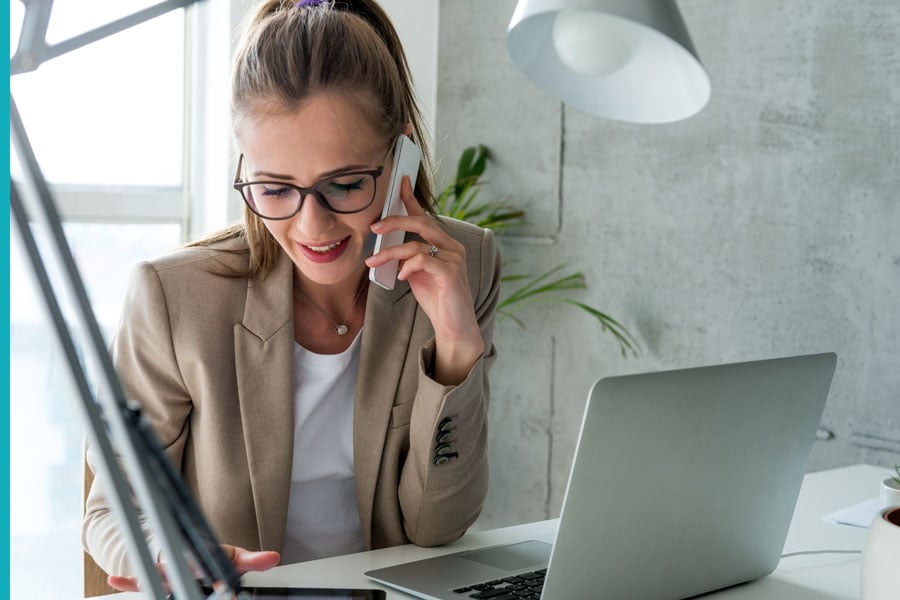 Conclusion
Trade shows provide organizations with an opportunity to showcase high-quality products and industry capabilities. They also lead to face-to-face engagement, which may increase your customer base or help your company secure investors. Take the time to prepare to make the most of this season.
Let us know in the comments below what's worked for your business, and share these ideas with others who may benefit from our insight.