Running a business means being constantly faced with challenges, including how best to achieve your goals, bring in more clients, and effectively budget for your business needs.
Here, DiscountMugs offers invaluable guidance on how to promote your business and how to increase brand awareness, applicable for any budding business.
So, if you're a small business owner or marketing professional who's being approached by one or more local sports teams for sponsorship opportunities, what benefits can you expect to gain from sponsoring them? And how can you give the strategy the best chances of success? Following are a few tips that will help you weigh your options when considering your participation.
Sponsorship
Sponsorship opportunities are great ways to promote your business. Sports sponsorship, in particular, is the perfect chance to benefit your business as well as the local community. Sports sponsorship is a beloved tradition which many large companies and national brands take advantage of to increase brand awareness. Sponsorship is a great boost to any business's marketing strategy.
It's important to be aware of the benefits if you're approached by a local sports team for sponsorship, and here DiscountMugs can explain so that you can better weigh up your options.
The Advertising Potential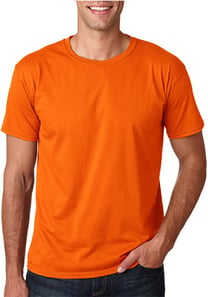 Advertising can be a tricky category for many businesses, in a world more concerned with skipping advertisements and saving time. Sponsorships, however, offer opportunities for cheap ways to promote your business. Sports events offer the opportunity to advertise to a crowd who have already gathered and are ready to pay attention, rather than paying an increased fee to optimize ads to an audience who might not even be interested. With sponsorship, you're paying a justified amount to promote your brand in a highly visible fashion in a dedicated setting with spectators who are ready to observe.
This could come in the form of signage on the pitch, or custom sports apparel and even announcements during the game. Not only that but your company brand and marketing message will be repeatedly delivered to a crowd of excited and happy fans.
It also gives you the whole season to play with!
The Large Impact
For a very low fee, you are creating a much wider impression than traditional advertising strategies. Sponsoring a local sports team enables you to create a whole team's uniform showing off your company's logo, visible throughout the game. You can design custom t-shirts with your logo, name, and chosen message for as little as $3-$4. You can even design large branded prizes and giveaways for fans. T-shirts can be designed to fit any age range, meaning you can even tailor for youth sports teams.
Loyal fans usually want to purchase merchandise which matches their local team, and one of the most popular of this category is apparel. If the team is wearing a shirt with your logo on it, chances are the fans will want one, too!
Goodwill in the Community
Sports events come with a loyal fanbase who are emotionally invested in the game. These fans can translate as potential customers. These games are taken very seriously, which means your brand will be taken seriously, too.
With this in mind, those companies which sponsor and support the development of these local teams will be viewed upon with an appreciative eye. This can quickly turn to customer loyalty and an increase in business from loyal fans. As well as promoting your business, you're promoting positive feelings, too.
This positivity extends from the team to the whole community, affecting the local restaurants and shops which profit from the games and their visitors, meaning a small, local economy will always be better off.
Furthermore, journalists love a feel-good news story, and brands investing in local teams sure makes a positive spin for public relations!
Building Brand Awareness
Sports sponsorship also provides the opportunity to launch a new or re-designed brand to a dedicated audience.
This is a crucial opportunity if your business has recently changed its name, launched a new product, or updated its image. A sports event can be the perfect opportunity to expose your rebranding in an exciting environment.
Giveaway items such as custom printed baseball caps and visors are great business promotion examples.
Regional, State and National Exposure
This is entirely dependent on how your local team is connected in relation to larger leagues or championships, but it's still an opportunity for national and more substantial exposure if your local team are successful and well-known. If the team qualifies for a higher league, your sponsorship (and therefore brand awareness) can increase on a significantly higher level!
Make a Good Brand Impression
Entrepreneurs are skilled with many tasks, and often have to be the swiss-army knife of their growing business, from maintaining their top CEO position one minute to trying to fix a broken piece of tech the next. One task also crucial to an entrepreneur is the importance of constantly marketing their brand.
While remembering the 4 P's of marketing – Product, Price, Place, and Promotion – it can be overwhelming to work out how exactly to incorporate these ideas. At DiscountMugs, we have a talented team of business professionals, experienced in successful marketing and the running of businesses, and that's why we can offer valuable advice on making a good brand impression by managing brand contacts to build profitable relationships that maximize lifetime value.
So what does that mean?
Brand Contacts
When you think of your business brand, you would usually think of your business logo, your branded items, the aesthetics of your website and the physical products which make up your company. Branding, however, also extends to every interaction a client has with you. This could be how the phone is answered, the condition of your business signage or the cleanliness of your business premises. A great way to keep track of your branding is to make a document of all relevant branding material and how to best maintain them. Supplying promotional products is always a great way to encourage your brand.
Profitable Relationships
The evolution of businesses means that there is a much higher demand for products these days. You can't market a set product which comes in only one variation; consumers expect products to be fluid, changeable, and available in different designs or colors, for instance. In order to succeed, your business must understand statistics, customer insights, and how to better offer products and services which tailor to a customer's needs. This means more focus on developing lasting relationships with customers. With more competition than ever, those small differences in experience and relationships could be the reason a customer returns to your brand and not somebody else's.
Lifetime Value
Customers are people, unique, and individual. A 'one size fits all' approach simply will not do. It's important to identify key customer segments and create tailored marketing strategies for the various segments. You may have a category of high-profit returning customers, and a category of newly introduced individuals. The latter may require a large marketing strategy. You shouldn't waste your energy on the customer category which is of very low value, and concentrate only on those which will make you money.
At DiscountMugs, we always ensure we are engaging with each category in a way applicable to them. We are always looking to improve, including better ways to handle customer service, packaging, and shipping.
The main thing to remember regarding your branding is that it is consistent, and conveys exactly the message you wish to convey.
Make Use of Low-Cost Promotion
Promotion can always become expensive if you let it, which is why it's crucial to find budget-friendly options for your marketing. Your business needs the time and money to control important resources, but also to promote its brand, too.
The ideal situation is to find inexpensive options which are valued by your customers. Here are some top tips on how to do that.
Define Your Prospects
Before you can market anything, you need to properly understand your target audience. Ask yourself:
Who am I targeting?
How can I market to that person without being intrusive?
How can I help that person and shed a positive light on my product?
Once you have the answers to these questions, you can use them to work out the best way to successfully reach out to the right people. Make the right plan and follow it through.

Optimize Content Marketing
Any form of content marketing, large or small, is going to be beneficial. With your content, you need to ensure that it's consistent, of the highest quality and with the right strategy in mind. You have the option to hire professional content marketing experts, or you can create your own personal content and distribute it in your own way. Or both!
Content marketing is a whole other ball game, but it's important to be savvy in this area and know that any investment in content marketing is worth it.
Better Build Your Website
A functional website is key for any business. Your company website should be the main focus of all your content marketing and activity. Most consumers will search online for their product, which means your website needs to be ready. Consider the following:
SEO Optimization – this is imperative for any marketing strategy. Good SEO will see your business rise to the top of search engines and be found more easily.
Branding – your website needs to be visually attractive and consistent with your brand. Your font and color choices need to be consistent, and the tone matched to your brand.
Promotion – put your website address everywhere: business cards, merchandise, windows, signage, printed paper. The more coverage, the better!
Be Social
You need to be available for your customer base, and with most clients using social media as an outlet for business experience, it's important that you're online and involved in any relevant discussion and feedback. Customers will respond well to positive interaction.
Having an account and profile with the main social media channels is crucial – this means Twitter, Facebook, and Instagram. Having an account isn't enough on its own, however – you need to ensure that you are utilizing your profile to its full potential. Get involved in conversations, respond to questions and comments, and actively seek ways to get involved.
Social media also gives you the option to host competitions and giveaways. Consumers will love freebies, and this will promote your brand, too.
Attend Conferences and Trade Shows
Depending on your kind of business, conferences and trade shows will either be abundant or few and far between. It's still important to attend as many as you can as these can be great opportunities to network, meet new people, and promote your brand to potential customers face to face. They can also be used to form important connections which will last.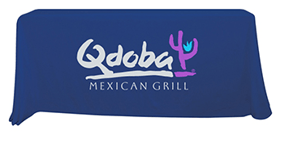 Naturally, with this option, there will be cost involves – travel expenses, money for an exhibition stand, etc. – but you don't need to spend a fortune to make yourself present. Simple and genuine branding can have a better impression on consumers rather than in-your-face promotion.
Conferences allow you to deliver the promotive speech you wish to use to raise awareness of your brand and can leave a lasting impression.
An important aspect of any conference or trade show is to give away a branded keepsake such as a pen or keyring which they can hold on to and return home with, as a constant reminder of your brand.
Connect with Vendors and Suppliers
Your target market shouldn't just be consumers. Connecting with suppliers can have a huge benefit, too. They can work with your company and further promote your brand. These businesses will be in popular demand, so it's important to think about how you can make yourself stand out to them. Consider again branded items you can give away, including a notebook with your company logo which they can use during a conference. A powerful tool!
In Conclusion
The bottom line of business promotion is finding ways to promote your brand in a sincere way, which doesn't invade anybody's personal space, make them feel uncomfortable, or make yourself forgettable. Forming lasting and meaningful relationships with people truly make a difference in the marketing of your brand. Simple and authentic methods are better than overly-priced and over-the-top marketing methods, and there are many budget-friendly options to better promote your business. Good luck!
For more fun and profitable branding and promotional ideas your company should consider, subscribe to our email list.