Your team just completed a key milestone on the road, or perhaps you're soaked in sweat after a group workout to promote your brand new gym or yoga studio. Your teammates and guests make for water bottles dreaming of a cool and hydrating experience and you hand them disposable water bottles. Take it from the guys that know, this isn't exactly the best reward for all their hard work.
Custom water bottles are one of the most frequently used promotional products and if you're reading now, it's likely you've received a printed bottle at numerous giveaway events. While sports bottles serve a multitude of purposes, a key argument to personalizing your own is that they are perfect gifts you can extend to show your appreciation and promote team building, but also double as a marketing approach that extends beyond your event.
Available in many different materials and styles, we've compiled a list of our top 10 custom water bottles to help inspire ideas within you and make the shopping process easier.
Custom Water Bottles and the Qualities We Crave
1. Easy Squeeze Water Bottles
Group events like a 5K, cycling races or the opening ceremony of summer camp call for soft plastic water bottles that can be squeezed effortlessly for ease of drink. Although the twist-on lid and push top qualities are some of the more elemental assets you will find in a bottle, you can never go wrong with the basics. Both athletes and campers will appreciate a bottle they can reach for a quick sip to keep hydrated and stay in the game. More importantly, this style is one of the most cost-effective in the market.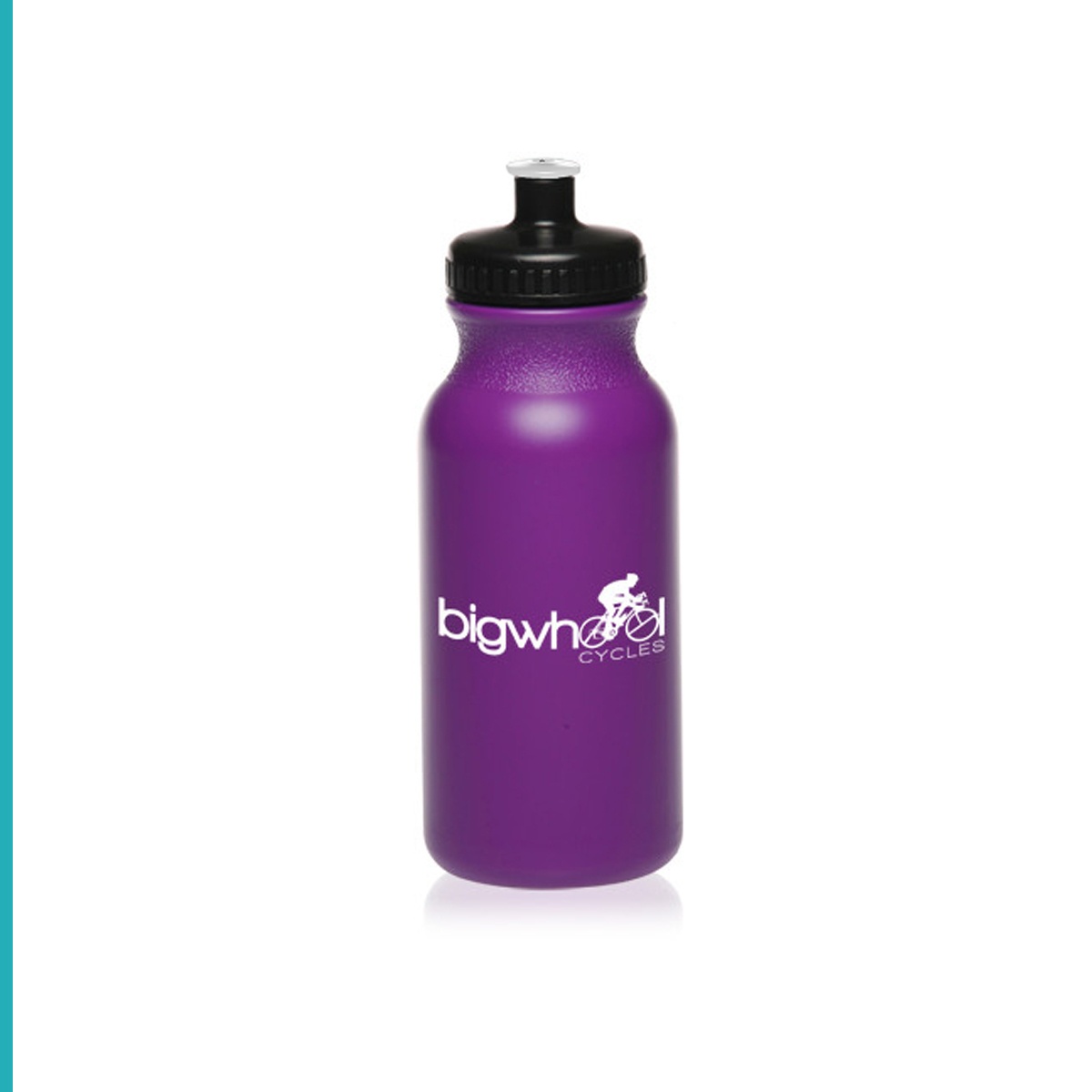 2. Aluminum Water Bottles
The closest water bottle style to a flask, aluminum water sports water bottles help keep their contents cool longer at outdoor events. Sturdy and durable, they own a sleek design that just stands apart from other promotional products and most importantly, they are the number one competition to environmentally unfriendly plastic bottles. Plus, they're easy to clean (dishwasher safe) so you don't have to worry about residue and germs from continuous use. Although aluminum water bottles can't do the drinking for you, they'll definitely invite you and encourage you to stay hydrated.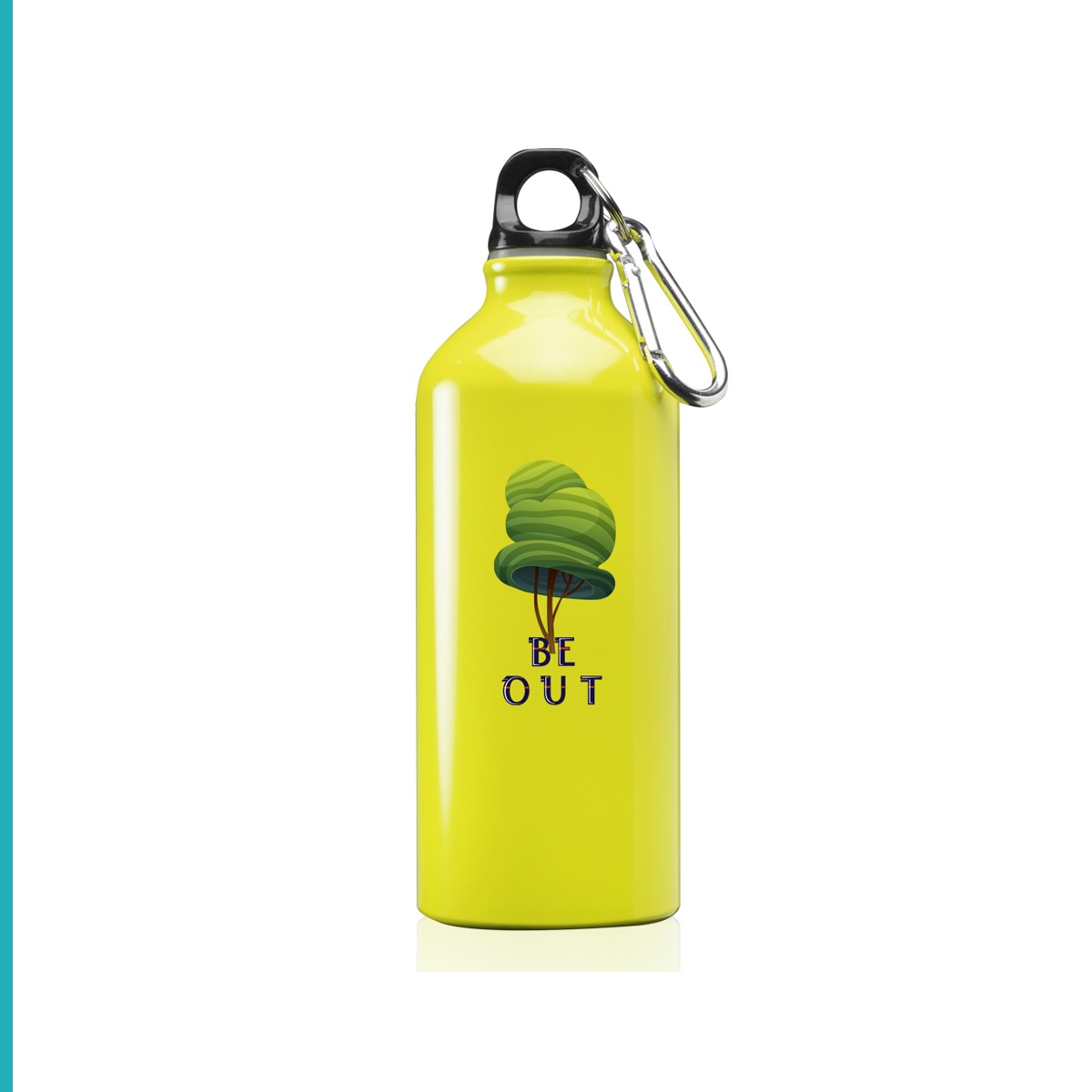 3. Glass Water Bottles
If you're not a fan of plastic or aluminum, glass water bottles are the style for you. A hybrid between commodity and fashion, they're glamorous accessories that will make their owners feel like a star. Select styles will include silicone sleeves and carrying straps to avoid slips and breakage. Glass is also one of heaven's gifts and it will not interact with other materials or chemicals like BPA, making them the safest to story your hydrating drinks. Get inspired by this trend and order custom printed with a logo design or unique message.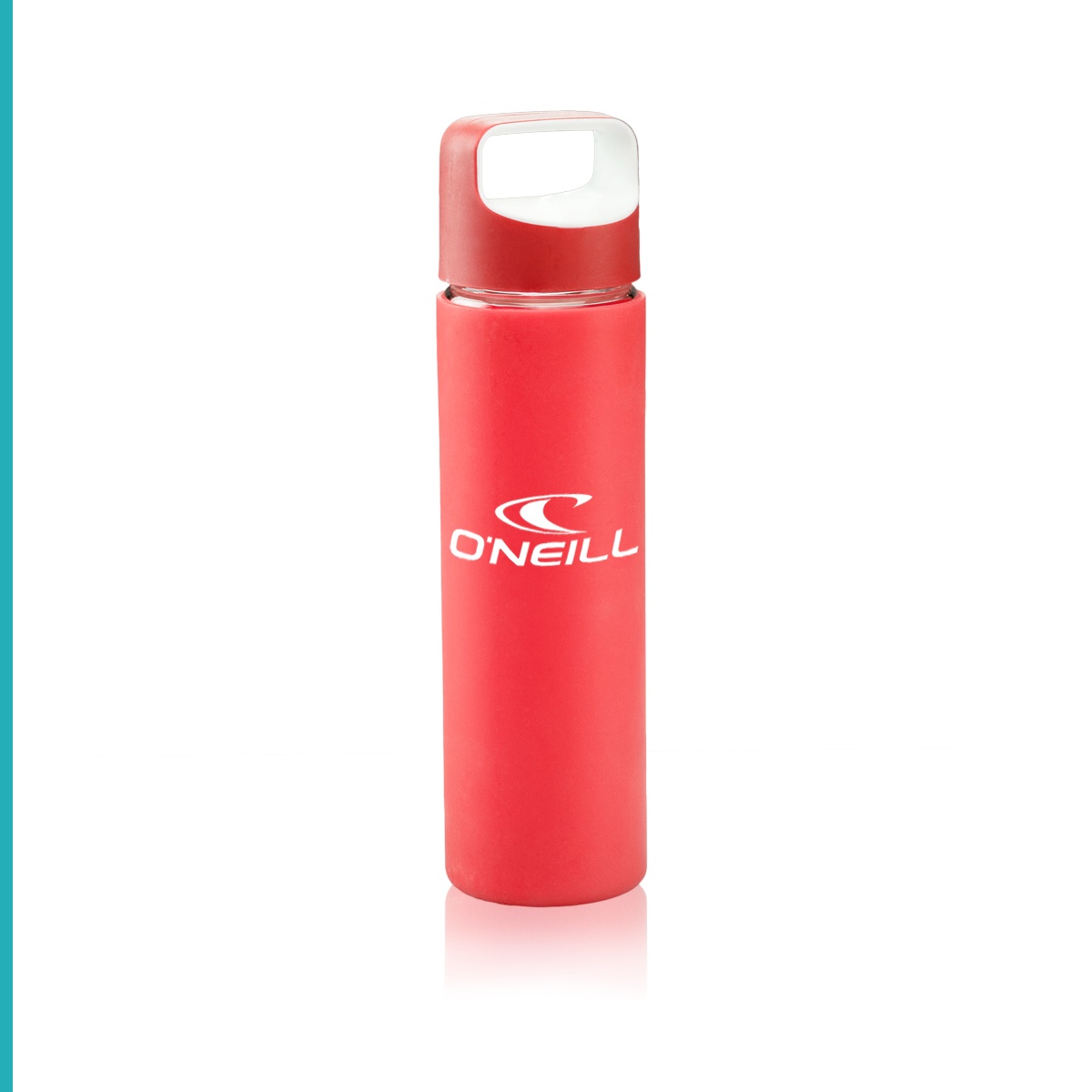 4. Infuser Water Bottles
If you're anything like me water alone just won't do it and adding synthetic flavors to my daily routine is completely out of the question. Water bottles with infusers are a great way to stay hydrated and add fresh flavors to your water. Think strawberries, lemons, and orange and cucumber slices, mint leaves for the ones who like to live on the wild side, or tea bags! A fresh dose of flavor and nutrients are sure to get your audience excited about the fit lifestyle. Personalized with your brand name and logo for a timeless promotional approach that will strengthen your business-client relationship.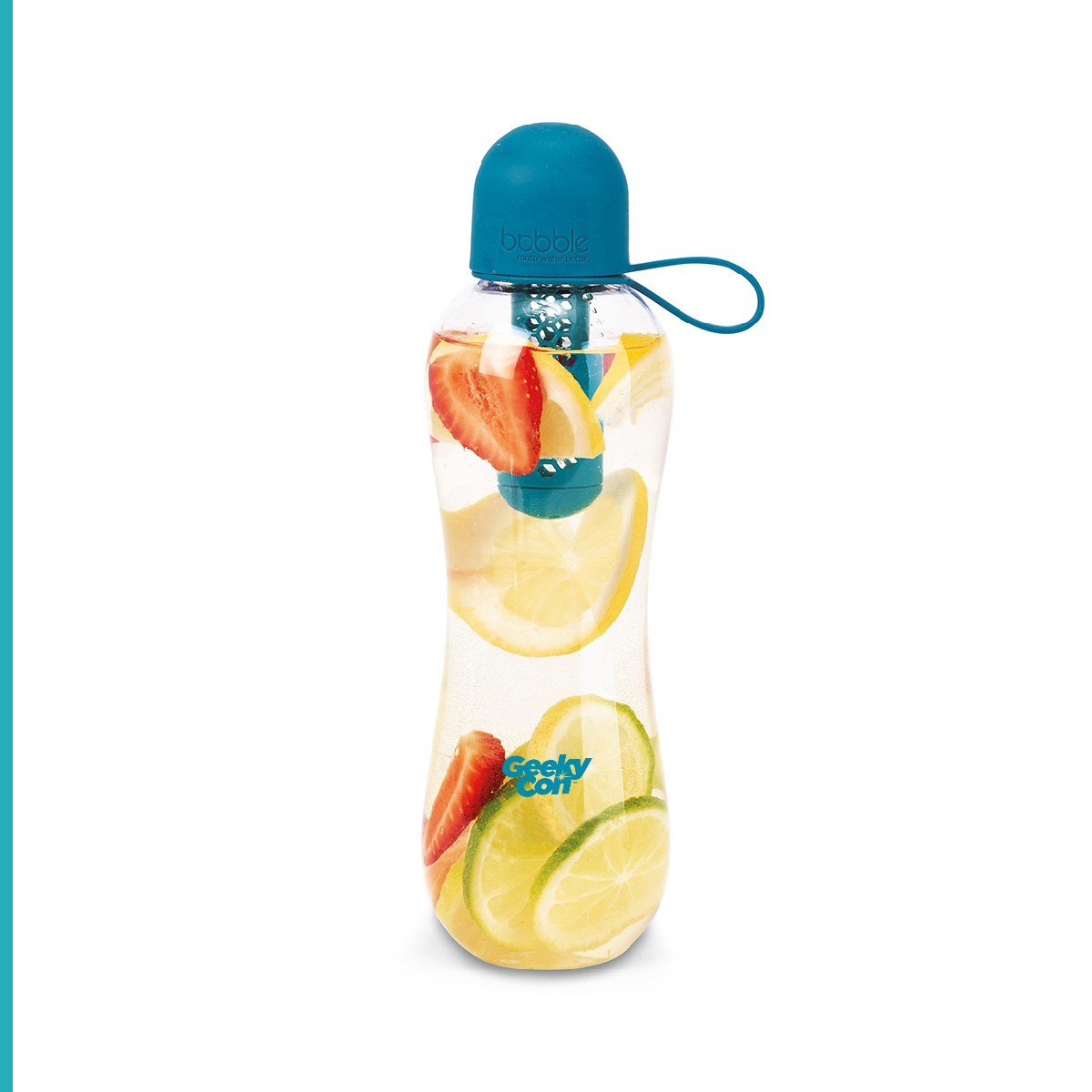 5. Shaker & Water Bottle Hybrid
If we're really honest with ourselves, shaker bottles and cups are our best friends. Ideal vessels for nutritional drinks, they pack a miracle mixing tool for delicious and smooth shakes and pre-workouts every time. Water bottle and shaker bottle hybrids are the best of both worlds. Whether a drinking spout or flip-up straw, they let you easily sip on the contents but also have larger openings so that you can conveniently add your favorite protein powder or pre-workout mix. The rad 2-in-1 shaker bottles are a great addition to your routine, and can get a whole room pumped up for greatness when customized with a inspiration quote.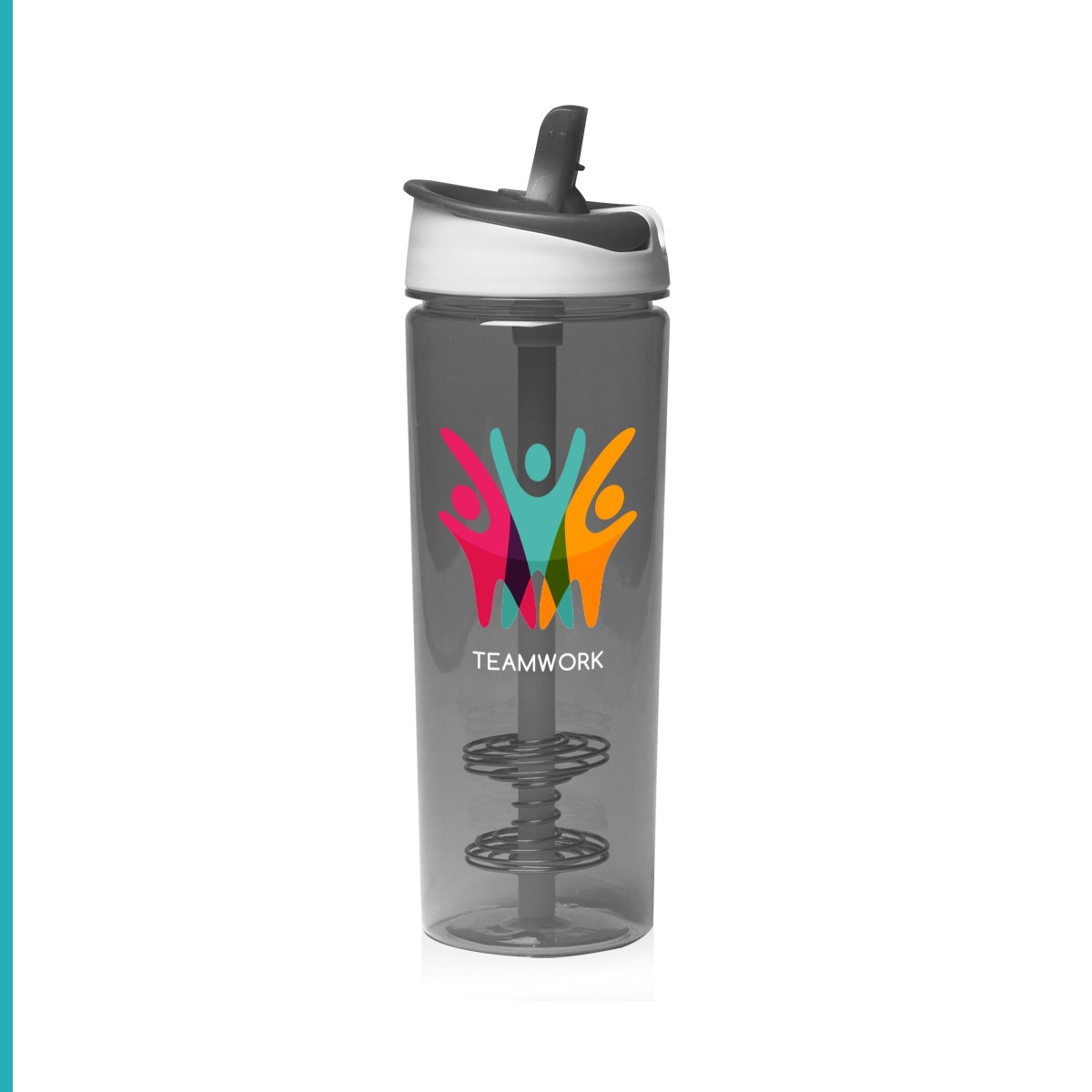 6. Cola Shaped Water Bottles
The chic metallic finish on these cola shaped water bottles will cater to social media enthusiasts and fashionistas everywhere. Not only can they keep you drinks cold (they feature a double wall vacuum construction) but have a clean silhouette and retro design that will awaken the artist within. Sophisticated gifts for marketing conventions, team building outings and HR town-hall meetings within your organization, these stainless steel water bottles are sure to steal the show and leave your guests happy and satisfied – not to mention quenched.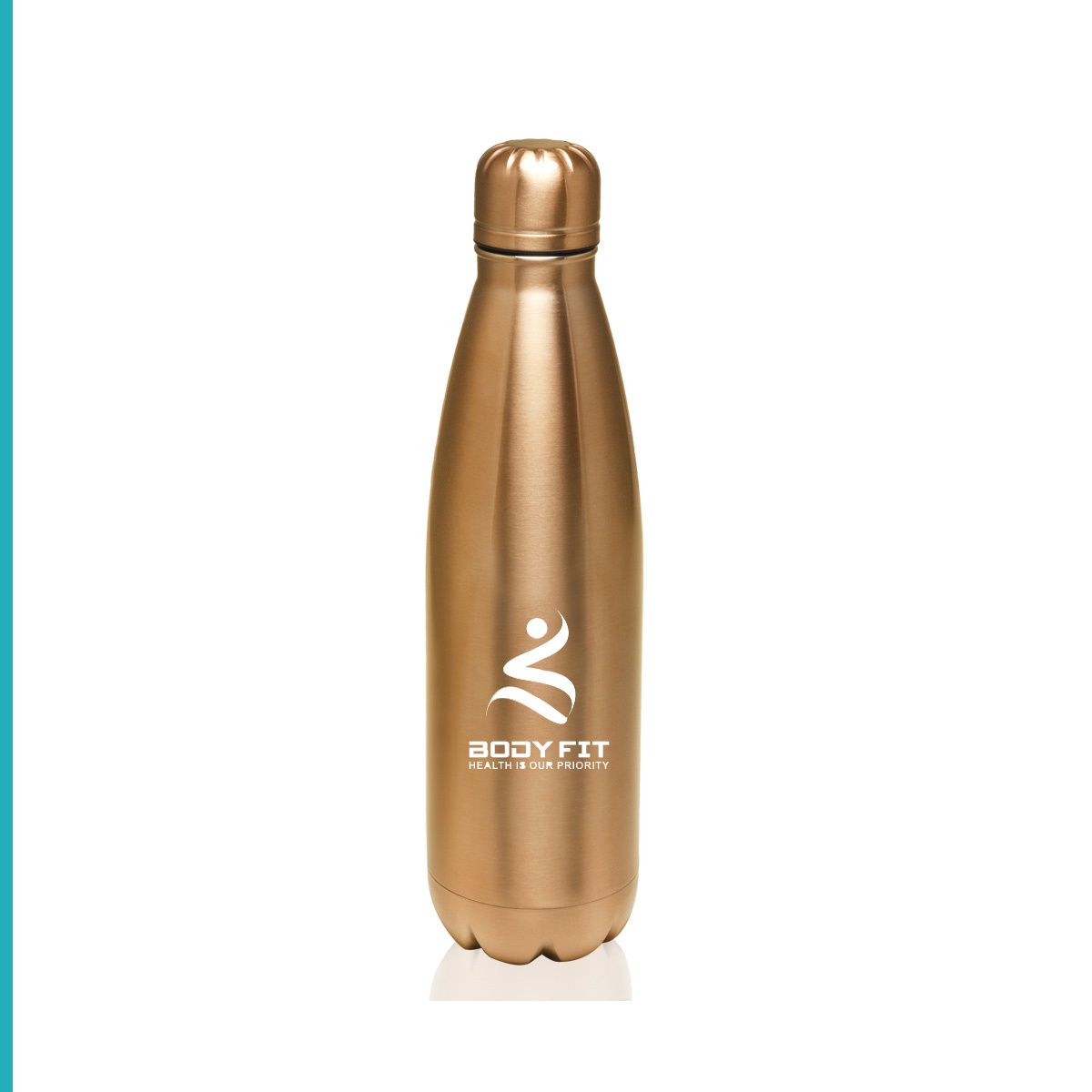 7. Collapsible Water Bottles
Not a fan of bulky? Custom collapsible water bottles are trendy promotional items for walkathons and school functions. Their foldable structure allows for easy storage prior to the gathering and can be easily put back in your accessories arsenal once your event has come to an end. Contestants love their weightless design and reusable feature. A great way to memorialize an important milestone for your athletes, you can personalize with your event name, date and logo – they'll be a prideful reminder of their accomplishments.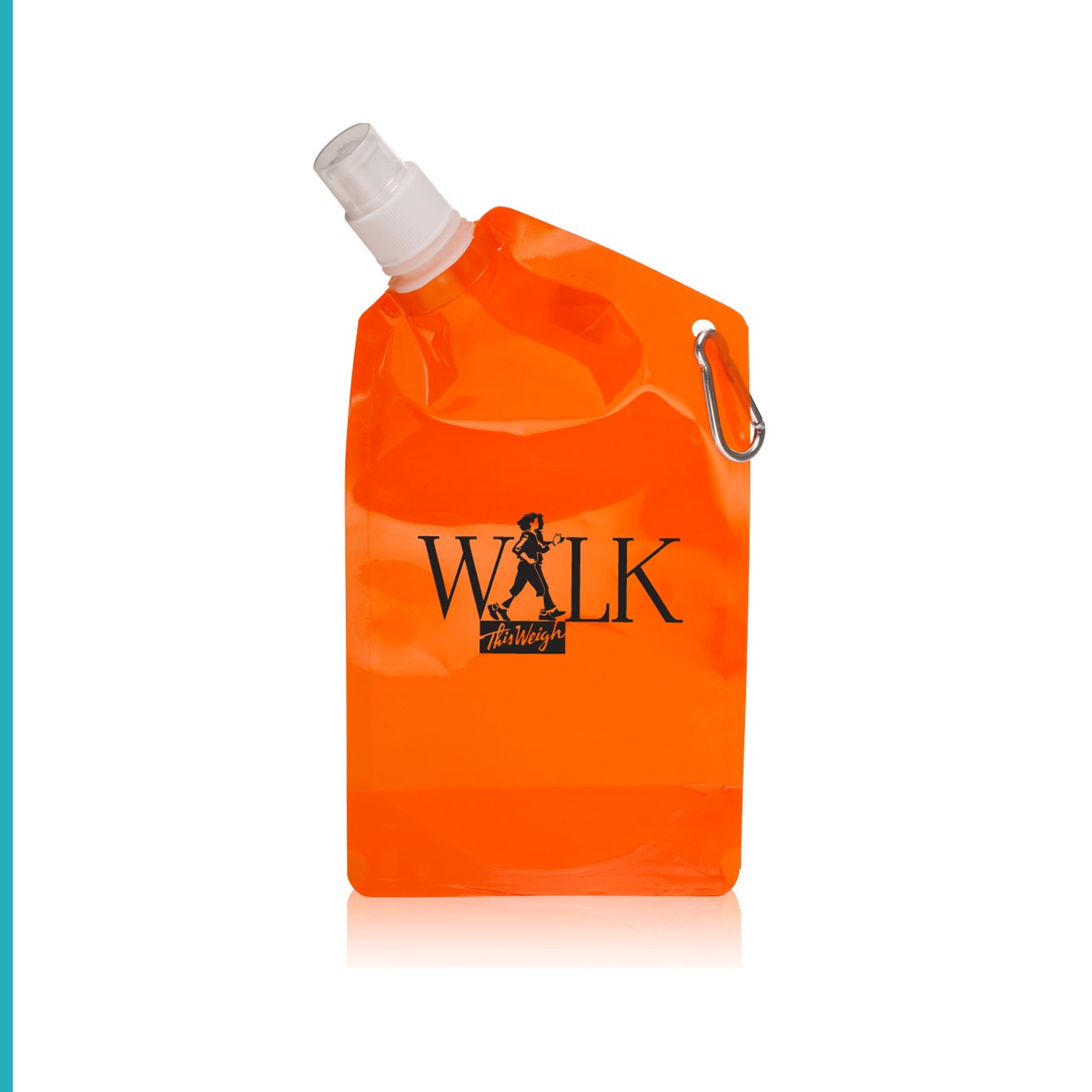 8. Mood Water Bottles
Simple and sleek, the translucent complexion of these mood water bottles changes when cold drinks are added. The pliable material allows for a quick squeeze, and the fun colors will keep he attention of your crowd for plenty of water intake. A unique promotional giveaway, mood water bottles are great back to school welcome gifts, field trip goodies you can share with the whole class, or end of year parting gifts so that your kids keep school thoughts close to their hearts. Anyone with a sense of humor will appreciate the color changing qualities on these custom water bottles.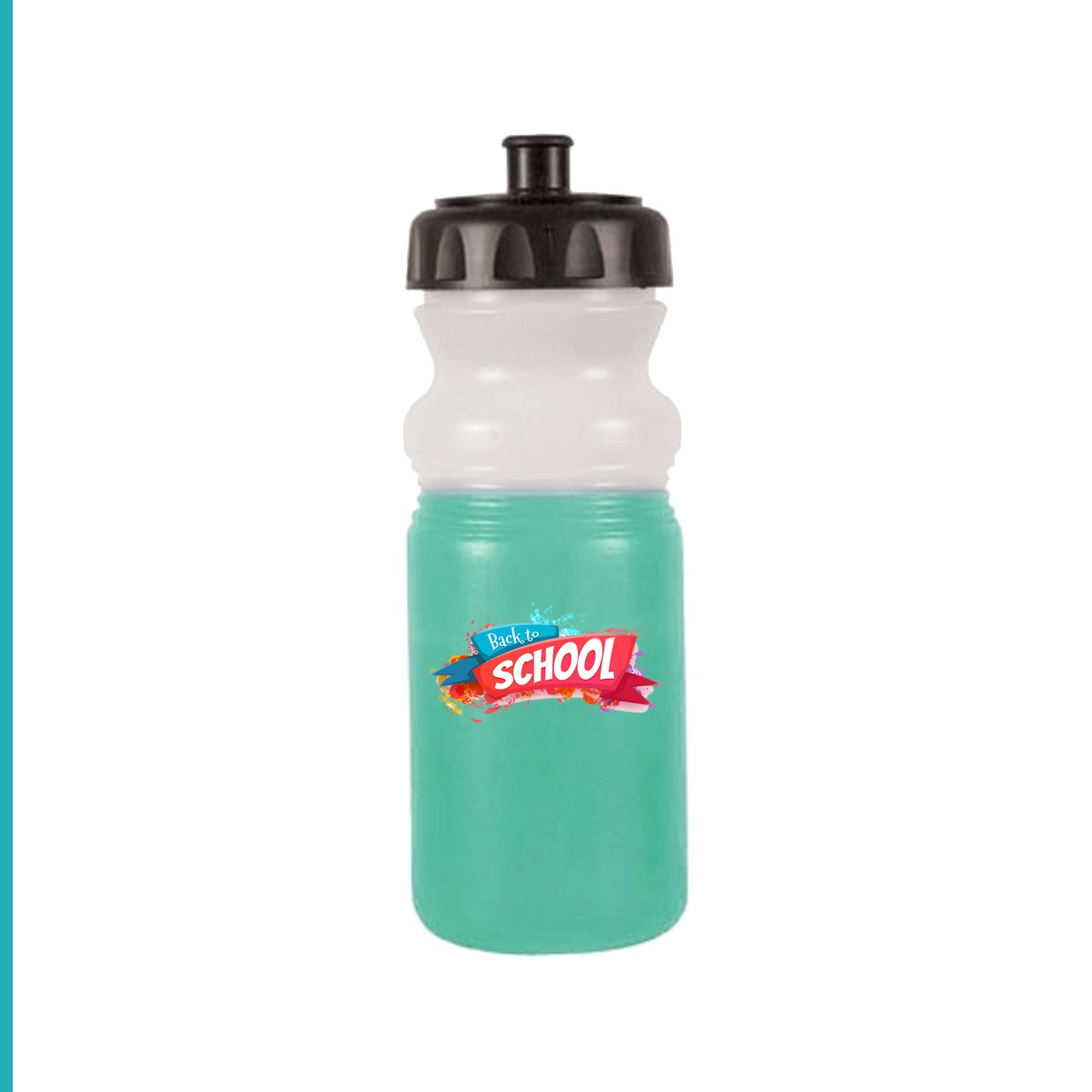 9. Water Bottles with Cork Cap
Go back to basics with clear plastic water bottles but add a fun twist that will get everyone around interested in your promotional gifts. The wide opening allows for ice inserts to help keep your water cold longer and include a twist on cap with cork top for a fun accent that will set your personalized water bottles apart during trade shows or giveaways. These water bottles with cork cap also make great promo items for a gift shop and can be customized with your logo design to help instill your brand.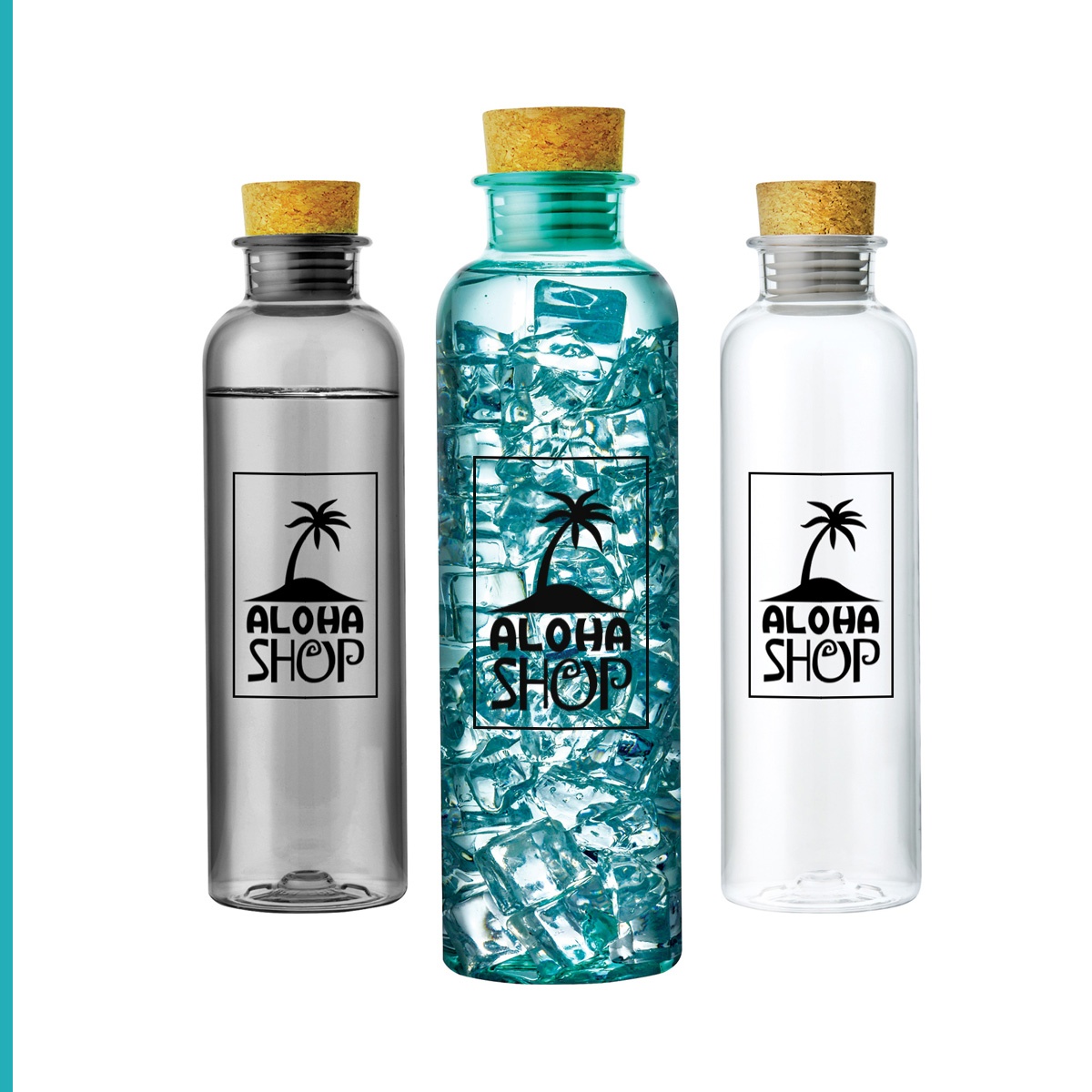 10. Freezer Gel Bottles
Last but not least, freezer gel water bottles are some of my favorites because of their unique look and design. Made with durable Tritan plastic, they feature a double wall construction with non-toxic gel that freezes to accomplish a deep ice look and keep hydrating drinks cold longer. Store the water bottle in the freezer at least two hours before using, remove when gel is frozen, fill with your favorite drink and enjoy a frosty beverage on the go. If you like cold water these are the bottles for you.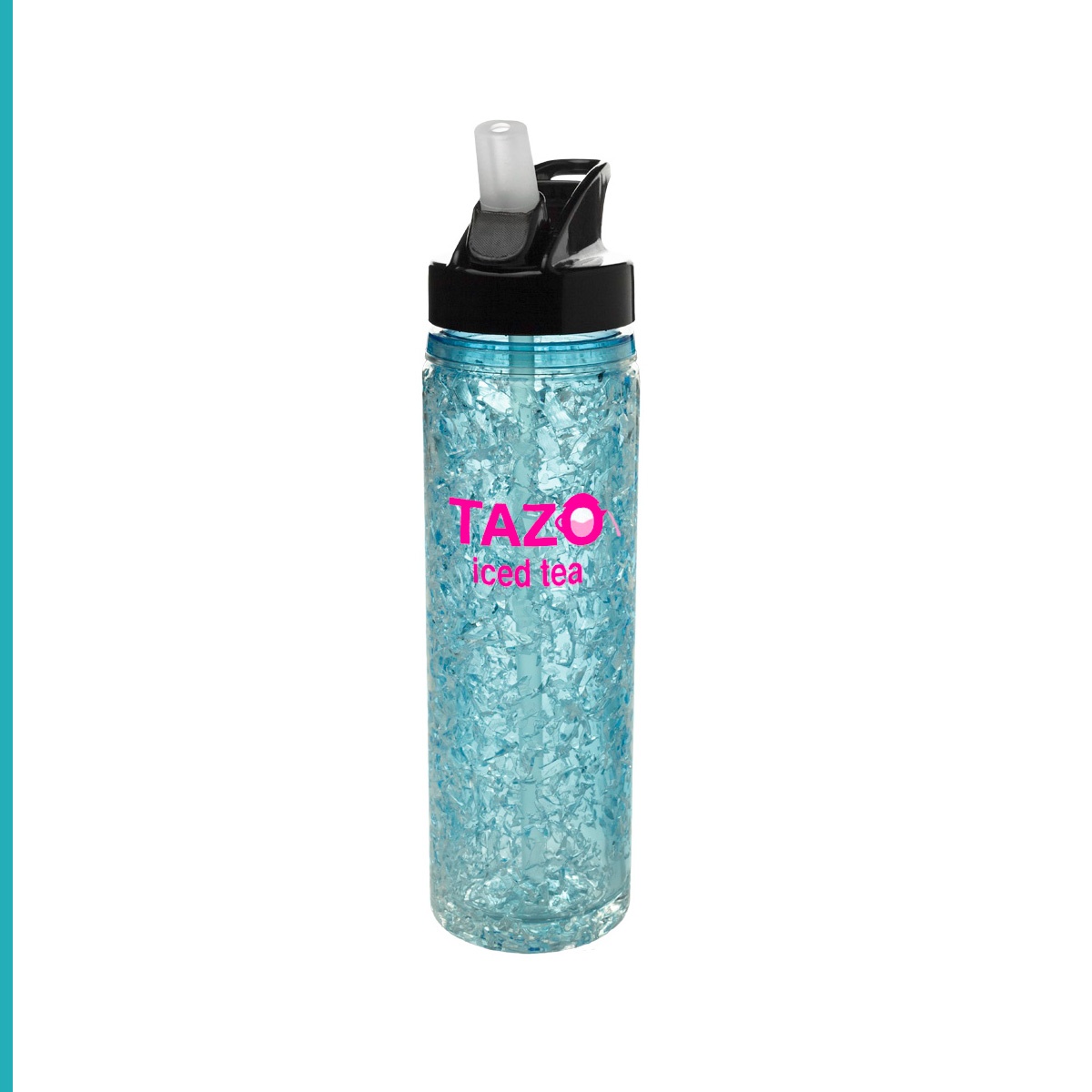 Using water bottles as a promotional product will open up windows of opportunity for your business. From company events, to summer camp, back to school and sports functions, races and much more, your audience is sure to appreciate personalized souvenirs they can use to show off their loyalty. Sports water bottles are available in many materials and designs, so never settle. Find the right one for your event, and let us know in the comment section below how water bottles have helped grow your reach.