Promotional products are a practical way businesses can achieve effective branding and avoid outdated, impersonal or expensive advertising. While modern consumer expectations of value and personalization already dominate the industry, unique promo items also present audiences with gifts they can appreciate and stand behind. They're simply the perfect vehicle to making vital business information ever-present at a reasonable price.Here are 7 ways you can use promotional products to your advantage:
1. Appreciate Your Customers
Customer retention is all about long-term goals, and appreciation ideas geared towards strengthening your business-customer relations must in turn show your audience the value they add to your organization. Loyal customers are crucial to the ongoing success of your business. Make them feel respected and recognized for lasting advocates of your services and products.
The term swag bag is used to describe the items you give away at corporate events such as board meetings, trade shows, conferences or product launches. Creative and attractive swag bags will contain custom promotional products and mark the difference between a happy customer and a less-than-impressed guest. When on the hunt for promotional products, all marketing research should use your niche as a guide. In other words – always think of your audience. Sport fans will often show a lot more satisfaction over a new baseball cap than your average mom.
Trade shows are some of the best places to establish a lasting bond between your brand and its audience. It's important all freebies are personalized, otherwise guests might not remember the specific booth where they picked it up. Creativity will set you aside from you competitors but try to keep the items related to your brand. For example, if in the business of pet supplies, give them personalized pet food bowls with your logo.
If you own a store, on the other hand, and feel like a customer has had a great experience, take advantage of the momentum and give them a gift or two. A simple thank you might just make all the difference.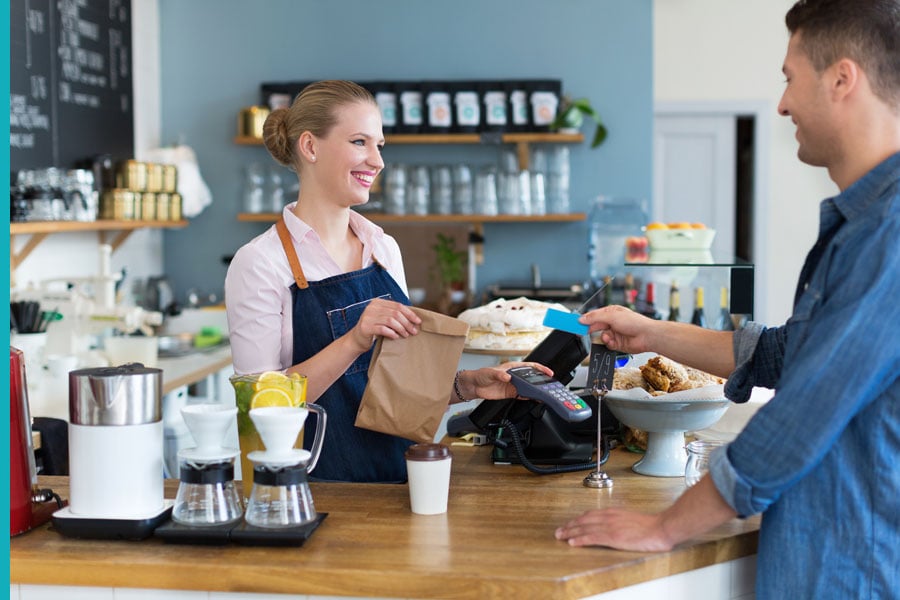 2. Give Employees a Sense of Belonging
At this point, it's worth noting that at least 70% of consumers are likely to purchase a product recommended by someone they know. So, before you set out to spread the news about your brand in the community, you'll need to nourish your own house. Personalized gifts for employees help create a space within your organization where they can share on their pride to belong. Once employees feel appreciated as key members to your business, they immediately become the best brand advocates. Promotional products they can use daily are sure to create such an effect.
As your company grows, you'll see the incredible impact people within your organization can have on the product or service you provide. In many ways, our coworkers and employees become our extended family, and individuals then go on to become representatives of brand tradition. T-shirts, polo shirts and sweatshirts are a fantastic way to help strengthen your image and community presence.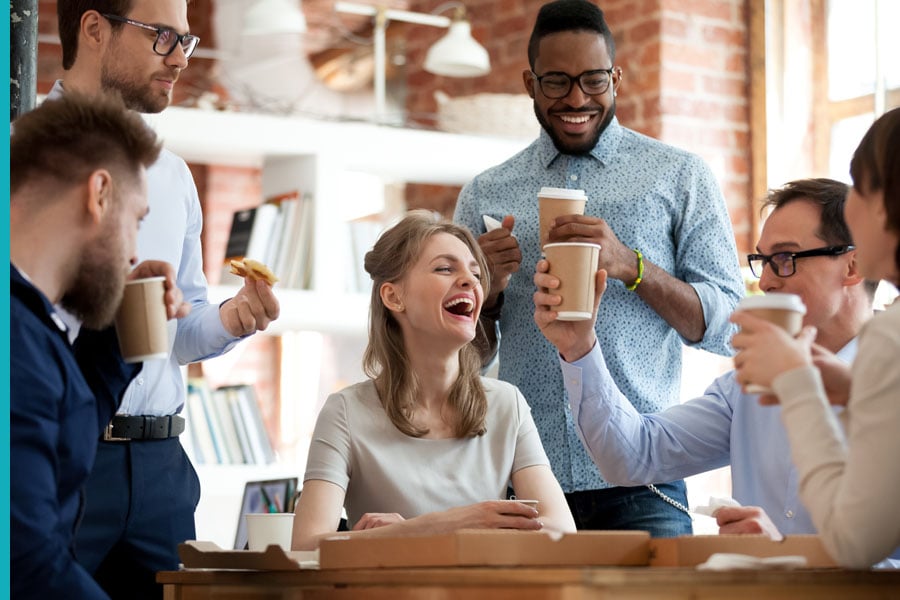 3. Establish a Connection with Premier Clients
Building genuine connections with clients is a challenging task in the digital age. Therefore, you'll sometimes need to go the extra mile in order to start a meaningful conversation. Sending clients gifts that are of genuine use to them can prove to be much better way to open dialogue and re-introduce your brand.
Starting a relationship with a direct sales pitch may be viewed as too aggressive, and it's often better to establish a deeper understanding of their needs beforehand. You might ask about the client's expectations, what they want from the partnership and if they have worries or concerns moving forward. Take the time to get to know your client and you'll create a much more mutually beneficial relationship.
Premier representatives should always customers for their time and present them with personalized promotional items and your discretion. Opt for mail-in gifts if your reps aren't able to meet your clients in person.

4. Build Brand Awareness
While promotional products can certainly get you through the door, they can also help you build brand awareness and attract new customers or clients. Customized giveaways are an affordable tactic to get repeated exposure and gain favor with customers. If you ensure that the products you give away are practical in their nature, customers will continue to use them long after your meeting or event has ended. Select promotional products with rather large imprint areas to get double the attention when recipients put them to use. Some of the most effective are tote bags, umbrellas, frisbees, blankets and folding chairs.
Rather than handing out business cards which will be filed away and out of sight in a drawer, opt for business card magnets instead. Eye-catching and recognizable will do equally well on the home refrigerator, on a metal desk or file cabinet, or on the side of an appliance your company can service.
Community event are a great way to showcase your branded merchandise. Reach out to local sports teams and combine your efforts with other small businesses to sponsor the events. Not only will this show your generosity to potential clients, but it will also maximize visibility of your brand among the public.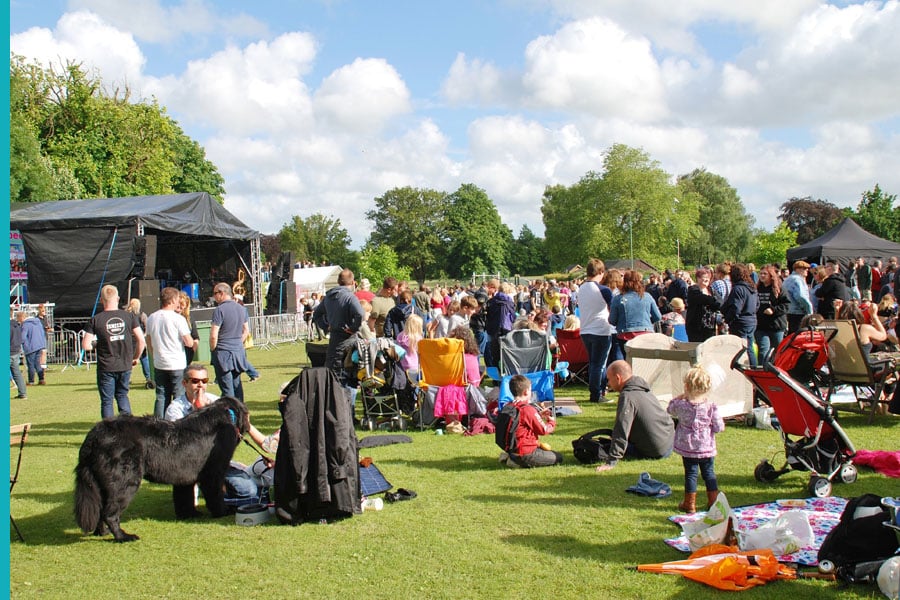 5. Stand Out at Trade Shows & Events
It's not easy for any business to stand out in a crowd, but this is especially true for B2B businesses where there are thousands of companies competing for the same customers. At trade shows and other corporate events like conferences, this becomes even more of an issue. The key to being remembered is to ensure that no attendee who visits your stand leaves with only a business card. To stand out year after year and ensure you stay in their minds after they've left the event, you'll need high quality and unique promotional products.
You shouldn't give the higher value products away to everyone who stops by as you may want to reserve those for the prospects you build a real connection with. It's also best not to display them on your table as they shouldn't be the main attraction. Creative corporate thank-you gifts are a way to show visitors that you appreciate their time and if you give them away to everyone, this defeats the purpose.
A handy and low-cost product to give away is the Stylus Grip Ballpoint iPen, as business professionals will regularly use both pens and touchscreen devices. There are dozens of styles, colors and finishes of stylus pen to choose from so you can select the best option for your branding needs. You can also have it custom printed with your business name, logo, contact information or a recognizable marketing message that will be seen every time that individual picks it up.
If your company is involved in a charity run or your business is connected to the fitness industry, customized water bottles are also a popular promotional product. From company events, to summer camp, charity fun runs, back to school and sports functions, races and much more, your audience is sure to appreciate personalized souvenirs they can use to show off their loyalty.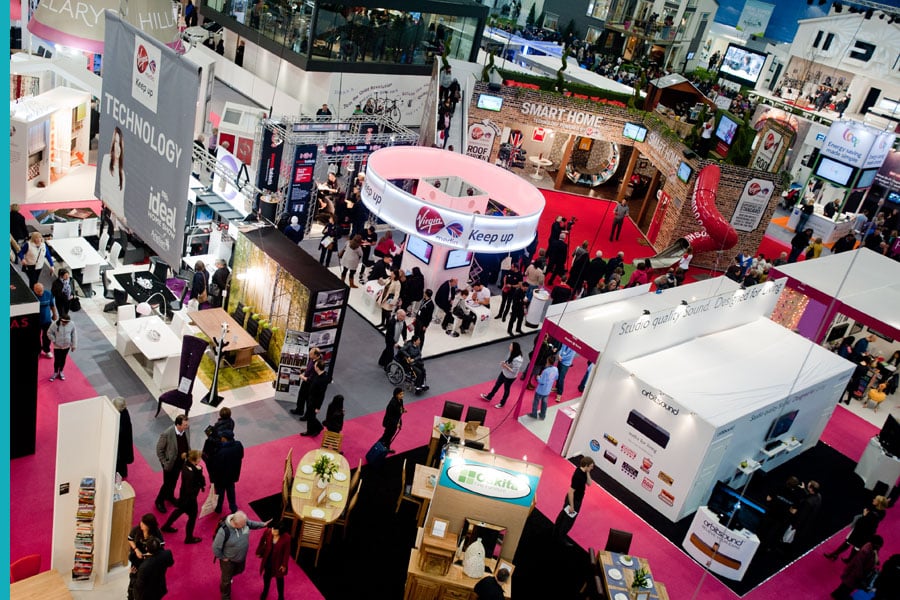 6. Send Promotional Gifts via Direct Mail
Before the age of internet-marketing, high volume direct mail was a common tactic. However, while it's rarely used in any significant way today, there are opportunities for some businesses to use direct mail and stand out among their competitors. People receive significantly less mail than they used to, so when a mailed package arrives it really stands out. Sending promotional gifts which are easy to deliver via mail like microfiber screen cleaning cloths can be a great idea. They're light and have universal appeal for nearly every professional you could be mailing and are easily custom printed with any combination of words and artwork to keep your business top of mind throughout the day.
If you have a list of particularly hot prospects or loyal clients, you may want to spend a little more and send gifts like custom laptop bags with your company logo emblazoned on the front. You might also consider branded phone stands since they sit compactly on any desk area. Any customer or client thank-you gifts you send should feature your branding message.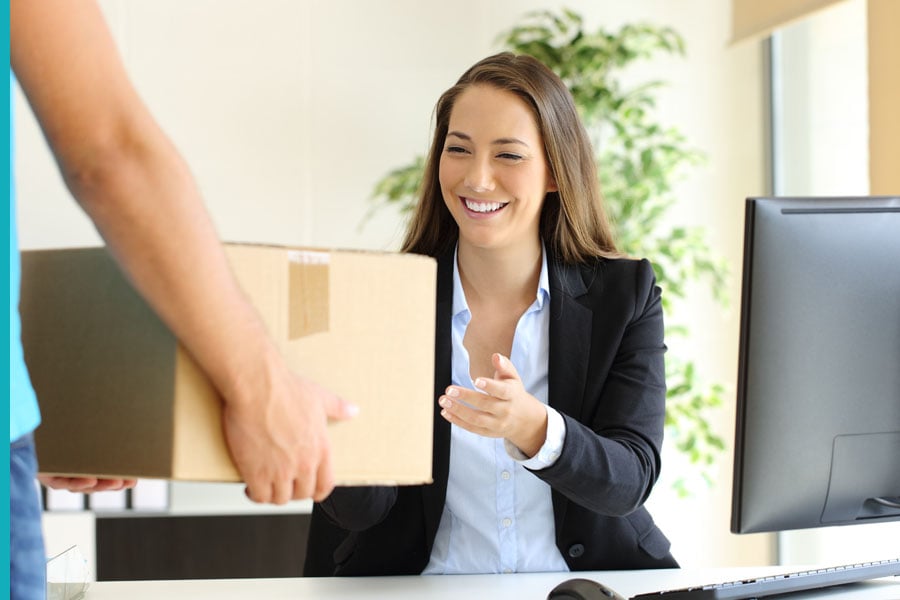 7. Thank Employees with Personalized Gifts
Regardless of what type of business you run, employees are your most valuable asset. Every single one of them is crucial to the success of your business, so letting them know that you appreciate them, even in small ways, can help keep them motivated and productivity high. Personalized gifts are a great way to show how much you appreciate your team. Here are some employee appreciation ideas you might want to consider:
The vast majority of us use mobile devices in both our personal and professional lives, but unfortunately the battery life can be an issue. Custom power banks provide mobile devices with a jolt of extra charge whenever and wherever needed. Custom arm bands with adjustable Velcro strap are a great accessory for employees on the move - they're devices will remain accessible and functional while on the job. Bluetooth ear buds are far better for use in the office than wired headphones as they enable employees to move around freely. They typically work well at ranges of up to 33 feet, so employees can stay active and use their hands to type or make notes while listening to a conference call or talking to customers. Wireless Bluetooth speakers are a great gift for anyone whether they use them at home or the office or whether they listen to music or take conference calls.