Every business is faced with balancing the needs to promote themselves effectively and control costs, while focusing on the time and resources necessary to run things efficiently. Whether your company is large or small, achieving this harmony can be a challenge.
The key is to find inexpensive methods and offerings that have a high perceived value to the people you're trying to reach with your marketing message. Since this value is "perceived", it doesn't necessarily have to cost a lot - or anything at all.
Now that it's halfway through 2016, have you managed to find a low-cost way to promote your business that's brought in some noticeable returns? Do you have ideas in line for the second half of the year?
Environmentally Friendly Business Giveaway Ideas
Below are five low-cost ways you can successfully promote your business that won't turn off prospective customers, and have the potential to provide significant, measurable ROI:
1. Define your prospects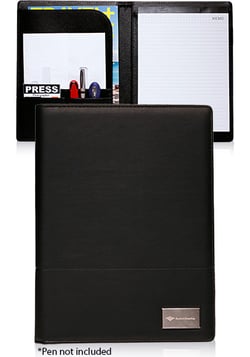 Far too often we go into a marketing effort based on assumptions that haven't been recently tested or reconsidered. So take some time to sit down and really think about the answers to these kinds of questions:
Who is my target customer?
How can I reach that person without being intrusive?
What can I do to help that person and make them consider my company/product/service in a positive light?
Once you've thought about the answers to those questions, you'll be able to brainstorm realistic ways to reach out to the right people at the right time. Perhaps it's via social media, or through industry events and conferences. Maybe it's more of a one-on-one connection that's best established through networking.
Whatever you decide, make a plan and then stick to it.
2. Content marketing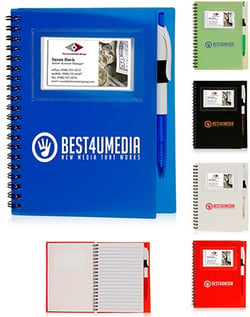 The real beauty of content marketing at its core is that it's effective at nearly any scale, as long as it's done consistently with a focus on high quality and strategy. And, although businesses can see huge benefits from working with professional content marketing experts, it's also possible to see great results creating and distributing quality content on your own.
There's far more involved in this promotional method than can be covered here, but the potential ROI from even a small investment in content marketing can be incredible.
3. Build and brand your website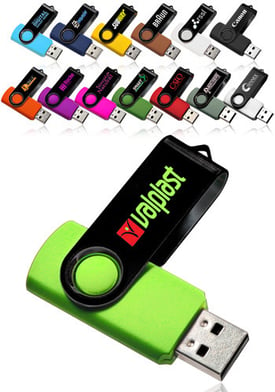 As the bulk of content marketing is focused on digital channels,
it makes sense to make your company's website the center of all your content efforts. Since most consumers start their buying journey online, this falls right in line with how and where you're most likely to find your target market.
Consider the following tips to turn your website into a powerful marketing hub:
Optimization - If you don't already have a search engine optimization (SEO) strategy, consider adding it. Even a few small tweaks will drastically improve your website.
Branding - Make your website visually appealing and consistent with the brand you've already established. That includes color choices, fonts, and images, but also the voice and tone of your content.
Promote the site - There are so many sites out there, even the best get lost without some sort of promotion. Your best option is to put your web address on everything: custom business cards, receipts, the shop window, etc. Then add it to custom printed pens or other inexpensive, useful gifts you can hand to customers and prospects wherever you find them.
4. Get social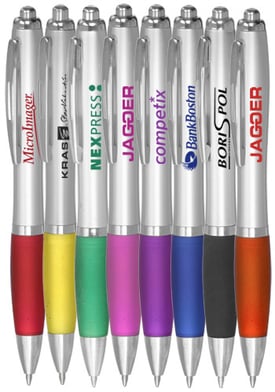 Smart, low-cost marketing is really about figuring out where your prospective customers already are - or want to be - and making yourself available there to help them. For millions of people social media is a favorite spot to hang out.
While you may already have a Twitter account or a Facebook page, are you truly using to its full potential? Are you actually involved in the conversations people are having around your industry, your brand, or your community? Are you routinely seeking out ways to join the conversation?
One excellent opportunity that has brought many small businesses success is holding contests via popular social sites. For example, you could organize a fun contest around voting on pictures customers send in or collecting proposed solutions to a community issue people are talking about. By investing in a supply of inexpensive branded gifts, you can give them away to participants and winners, promoting your business at the same time.
5. Participate in conferences and trade shows
Depending on your industry and access to these events, conferences and trade shows can be excellent opportunities to get out and meet prospective customers face-to-face, to promote your brand and products, and to forge valuable connections that could lead to business down the road.
While there's generally some cost involved, including travel expenses, it's not necessary to go all out by spending thousands on a custom booth and fancy materials. In fact, that sort of display can sometimes have the opposite effect on potential customers because it can seem insincere.
By preparing a brief "elevator speech" and a more detailed written summary of the value you offer, you can focus on meeting as many people as possible and leaving them with a positive impression and something to think about.
The perfect final touch is a small, useful branded keepsake they'll carry with them throughout the rest of the conference and back to their homes or offices afterward. In a B2B setting, office supply giveaways work best. Some examples include pens, notebooks, journals, padfolios, and stress balls.
Your Business Is in Their Hands with Customized Pens
6. Connect with vendors and suppliers
If conferences and trade shows are up your alley, you can also benefit from connecting more with vendors and suppliers that work with your company and those you'd like to start working with.
No doubt, the representatives you connect with will be fielding plenty of calls and meeting requests from others just like you. So, try to do something to make your call stand out and keep your company top-of-mind. A branded notebook or padfolio would be perfect to hand to them, as they'll likely need to jot down notes from various sessions. Imagine the power of prospects writing notes about your competition on a notebook with your company's logo on it.
With these methods, you can expect a reasonably low initial cost that produces a much higher perceived value in the minds of the people you're hoping to reach. Through these steps, you take your business one step closer to another sale or valuable partnership, but by helping the other person and encouraging them to remember you, not by invading their space or privacy.
That's the key to striking the cost-effective marketing balance.
Find more inexpensive ways to promote your business.