A winter wedding: the epitome of romantic, cozy, and dreamy. While many people leap straight for summer weddings without ever considering a winter wedding, they can be stunning, and often offer an intimate feel that summer weddings don't.
If you're considering planning upcoming nuptials for the chilliest, most wonderful season of the year, check out these unique wedding ideas for winter that everyone, including your groom, will love.
Whether it's the softly falling snowflakes that lure you in or the starkness of a crisp, white landscape, there's no doubt that winter is a magical time to have a wedding. With that in mind, here are some wedding ideas for winter to help transform the upcoming nuptials into an unforgettable affair.
Winter Wedding Favor Ideas Your Guests Will Love
A winter wonderland theme is an excellent way to capitalize on the season and give your wedding a magical feel. To implement an effective winter wonderland theme, keep opulence and softness in mind. Most winter wonderland weddings feature thousands of twinkling white lights, draped white fabric, whitewashed branches and twigs, tall hurricane vases with gently flickering candles inside, and stunning outdoor photos complete with a fabulous cape or faux fur for the bride.
In a winter wonderland theme, the splashy colors of summer and spring weddings are less popular, and people often opt to choose a muted, silver and white color scheme, which sets off the glittering décor and keeps the wedding from feeling too "loud."
Consider filling large hurricane vases with white hydrangeas and delicate birch branches, and then hanging crystal strands from them to catch the light and toss it back at your guests. Alternately, add a unique source of light to the party with the help of glowing ice cubes. Available in various colors, these unique accessories add unexpected delight to cocktails and drinks.
Ski Haus wedding theme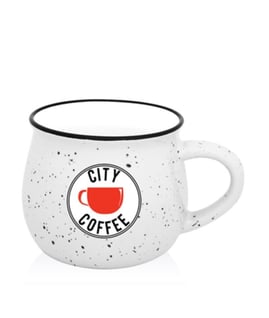 One of the most enjoyable things about winter is an exciting day spent on a snowy ski hill. Many people, whether or not they're skiers, choose to bring some of this magic into their wedding décor, as it makes for a fun and intimate setting.
If you're planning on hosting a ski haus wedding, the magic will come almost entirely from the decorations and accessories you choose. For example, help your guests feel cozy and warm with a build-it-yourself hot cocoa bar (give them cool wedding favors, like, customized gift mugs, to serve themselves in), or the inclusion of cozy, plaid-printed blankets on each chair. Fill the venue space with antique ski haus decorations and consider taking some outdoor photos of the wedding party to make the most of the stark, white backdrop.
Frozen was a blockbuster Disney film that featured enough magic, beauty, and glamor to keep kids and adults alike enthralled. In fact, so many people loved Frozen that many have chosen to host Frozen-themed winter weddings.
If this is something that calls your attention, you're going to want to shoot for a color scheme of blue, white, and silver. Begin by sending winter wedding magnet save the dates with a beautiful waterscape photo and a heartfelt message in blue. Once the wedding comes around, complete the theme by having your guests toast with blue-tinged glasses, giving out wedding party favors in boxes wrapped in blue ribbons, and serving a blue-frosted winter wonderland cake.
Whimsical, magical, and ideal for kids and adults of all ages, a Frozen-themed wedding is an excellent choice for anyone who wants to enjoy all of the magic a winter wedding has to offer.
A glamorous white wedding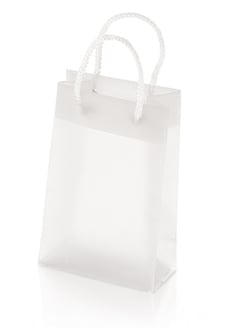 Winter is a great time for an all-white wedding. Luxurious, unique, and pristine, white weddings make for incredible photos and even more amazing memories. To throw a white wedding, start with the small details and work your way up. For example, purchase a set of frosted gift bags to hand out elegant wedding favor packages, search for crisp white tablecloths, commission a finely frosted white cake, and find delicate, lacy dresses for the bridal party.
While some consider it inappropriate for anyone but the bride to wear white on the wedding day, people who have been to white weddings know that these unique and elegant affairs can be stunningly beautiful across the board.
If your ceremony falls on or near the holiday, a Christmas-themed wedding can be a beautiful option. To bring these weddings full-circle, decorate the ceremony chairs with red and white sashes of fabrics, bundles of mistletoe, and festive Christmas ornaments. Consider filling large hurricane jars to the brim with glistening bulbs or ornaments, and hand out ceremony programs printed on thick silver paper and accented with delicate, glittering silver pinecones.
When it comes time to take the wedding photos, prop the rings up on a festive holiday wreath or consider riding a ski lift to the top of the hill with the wedding party.
Christmas-themed weddings are fun, festive, and intimate, and they can provide a once-in-a-lifetime experience for guests and the couple alike.
Wedding Ideas for Winter – Made Simple
From Disney-themed events to stark, all-white affairs, winter weddings are a unique and festive experience for everyone involved. Regardless of whether the wedding is held at a world-famous ski resort or a cozy lodge in the middle of nowhere, these unique wedding themes can help transform the experience into one that your guests won't ever forget.
By including elegant, opulent décor items, cool wedding favors, and plenty of beautiful white lights to reflect the wonder and magic of the winter season, it's easy to put together a winter wedding that is every bit as beautiful as it is enjoyable.
Whatever you do, though, don't forget to purchase some unique wedding favors to thank your guests and send them home with all the good cheer the season has to offer.