The autumn season represents change and reflection. Leaves fall to prepare the ground for hibernation, children go back to school, and a new harvest begins.
You and your partner have decided to take the plunge and tie the knot. While it's a wonderfully exciting first step towards a life together, planning a wedding can be a huge undertaking. It's common for couples to want their big day to be a celebration of their love, an expression of their personalities, an experience for their guests, and a day they will never forget, all while going off without a hitch. Every little detail needs to be considered and every possible choice to be explored before deciding on the right one. From the venue to the photographer to the flowers or wedding invitations or personalized party favors, all aspects of the wedding need to be purposefully chosen and carefully planned out and executed.
What most couples immediately decide on is a spring or summer wedding because they are the most popular times of the year to get married. Photos on social media or on websites or in bridal magazines mostly show a happy couple on a sunny, summer's day, outside surrounded by lush greenery and family and friends dressed in formal summer clothing. While there is nothing wrong with wanting a spring or summer wedding, it's important to think about the other options: fall and winter.
Winter weddings are not for everyone, especially if you dislike cold weather. You won't necessarily need to plan the wedding to include an outdoor portion, but for a lot of people, even thinking about going outside in the winter makes them want to cozy up with a blanket and stay inside with a hot drink. While they can be beautiful and absolutely picturesque, there are a lot of elements to consider when hosting a winter wedding that you would not have to think about for a wedding in any other season.
So, if you are looking for something different, why not have an autumn wedding? The autumn season is a beautiful time of year to get married. The season represents change and reflection as the leaves change color from green to bright reds, yellows, and oranges, and fall to the ground to prepare for the coming season. Hot, sticky weather fades away in place of crisp air and mild temperatures, as the sun sets earlier but illuminates the earth with rich tones. A feeling of change embraces everyone, and it feels natural for friends and loved ones to come together and celebrate a new harvest season.
Embody the spirit of the fall season with a truly grand celebration of love—your wedding. Play on the magic of the colors and the beauty of change and move into your new long and wonderful life with your partner in the perfect season to represent it.
The goal of a wedding is, of course, to celebrate you and your partner's love with your loved ones and closest friends, but you also want to make sure everyone has a good time, eats good food, and remembers your big day. If you aren't sure where to start planning the details of the wedding, it can seem like a daunting and overwhelming task. With so many facets to consider, and with so many moving parts to take into account, you will definitely want to make sure nothing is overlooked or any decisions are made in haste.
Hiring a wedding planner to help you organize your big day is a good idea if you truly are lost and aren't sure where to begin, but it can be a costly venture to add to your list of expenses revolving around the wedding. If you aren't afraid of putting the planning work in yourself, you can search for fall wedding ideas online on bridal websites, get inspiration from social media sites like Instagram and Pinterest, and browse bridal magazines to help give you an idea of what you want your wedding to look and feel like. No two weddings are alike, so even if you gather your ideas from magazines or social media, you can always add a personal touch or little twist to make it your own.
Whether you want a luxurious or extravagant wedding or a small, intimate gathering, a city celebration or a party out in the country, or a completely unique wedding that nobody has ever seen the likes of, you can find inspiration and wedding ideas for fall on the Internet. To get you started, here are a few planning points to make your wedding a celebration you will always remember.
Guide to Budget-Friendly Weddings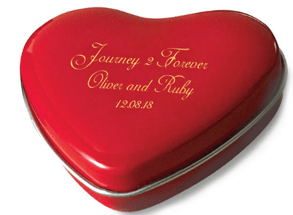 Choose a theme
The best weddings all have a cohesive theme, or a certain vibe they want to portray. It makes the entire affair seem cohesive and organized, and it shows off your and your partner's personality and style as a couple. A good, well-chosen theme should be able to pull together every aspect of your wedding and harmonize them all, from the invitations to the venue to the centerpieces, as well as every other detail or major element.
The many styles and motifs of autumn make for great choice when deciding on a wedding theme. You can base your theme on the specific month when you decide to have your wedding as well. If you want to plan a September wedding, you can incorporate summer elements into a more fall motif and plan an outdoorsy wedding. If you and your partner are adventurous and love beautiful landscapes, you could theme your wedding around a mountain destination, as September is the perfect time to visit a resort and see the fall foliage. The seasons are still in transition, so the days are still warm and bright while the evenings are crisp and perfect for bundling up surrounded by your loved ones. If you go with an outdoorsy, adventurous wedding, you can end the night with a bonfire to really light up the night. theme. You can get the creativity flowing and choose from rustic and classic decor to modern trends to chic bohemian vibes. Your whole wedding will be styled around the theme you choose, so you want to make sure it really represents your true personalities as a couple and as individuals.
If you are looking for October wedding ideas, you could go with a warm, homey theme complete with oranges, browns, and yellows as the color scheme to bring out the fall colors and leaves changing, but also to emphasize the harvest vibes. You can use pumpkins, not as Halloween decorations, but as decorative accents to enforce the autumn feel. October is all about pumpkin spice, so why not jump on that trend with pumpkin decorations?
Looking for something more eclectic? If you and your partner love Halloween, why not theme your wedding complete with spooky decorations? Maybe you both are big fans of the creepy holiday, or love Tim Burton movies, but whatever the inspiration behind it, a Halloween wedding would definitely be one to remember. Choose oranges, blacks, purples and greens to go with white to create an eerie color scheme. You can play up the theme and get guests involved in the vibe by decorating with obvious Halloween decor, like spider webs, jack-o-lanterns, and other holiday staples, or play it down so it's more muted and subtle. Have the bouquets include orange and black flowers, like roses, or have the bridal party subtly incorporate oranges and blacks into their dresses or suits with ribbons or pocket squares and ties. Drape black sashes across the backs of the chairs and decorate tables with centerpieces that include flickering candles.
November weddings can take on a more traditional theme, possibly revolving around the familial feeling of Thanksgiving. Adding deep reds, oranges, and browns to the color palette will make your wedding feel homey and rustic, but cozy and familiar. You may even opt for a ceremony around a fire or in front of a fireplace to recreate the feeling of gathering around at home with blankets to watch a good movie together. Decorate the dining tables as if you were setting the Thanksgiving table at home for your family, having tall candles and bouquets of red, orange, and yellow flowers as centerpieces. Use branches and other wood decor pieces to bring the outdoors in for a rustic feel.
Your venue will most likely be the biggest chunk of your wedding budget, so you want to make sure it matches with your theme well. There are many directions you can take if you're looking at venues to match your autumn wedding ideas, so explore each option carefully and consider how it fits in with the theme. If you close your eyes and imagine your wedding, what does it look like? Is it inside or outside? Is it in a rustic cabin or under the stars in a garden? What do you imagine as your perfect wedding venue?
For the outdoorsy couple, imagine an outdoor ceremony, saying your "I Do's" in front of a backdrop of mountains and a clear blue sky that moves to a reception in a garden, complete with twinkling lights and greenery at every turn. Imagine a bonfire off to the side, near where the band is playing, and people are dancing and enjoying the warmth from the flames during a cool, crisp evening. It's the perfect romantic place for a couple who loves being outside.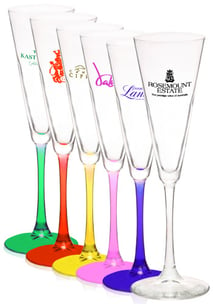 Plan your menu to match
For the couple that wants to have a more intimate wedding setting, a rustic cabin in the countryside or a cottage overlooking a lake or river sounds picturesque. You can decorate the venue either to look upscale, draping fabric and twinkling strands of lights along the ceiling or walls to contrast the hard nature of wood with softness, or emphasize the rustic and cottage-like feel by decorating the way mom would – simple and understated.
Your menu should feel cohesive to your theme and make sense with the location, as well as play on the fall motif. Traditional, warm dishes are best served to your guests, and you want to make the menu something they will remember and talk about. You also want to be sure you are accommodating to everyone's dietary restrictions so everyone has plenty to eat. Whether they're vegetarian, vegan, gluten-free or lactose-intolerant, giving your guests lots of choices is a surefire way to receive compliments on the food after your celebrations come to an end.

Your dinner meal is next up, and who doesn't want to feast in autumn? Hint at a traditional Thanksgiving meal with all the fixings, maybe getting creative with a classic turkey dinner, complete with potatoes, stuffing, and steamed vegetables. Alternatively, you can treat your guests to a more upscale, rustic dining experience, starting with a hearty stew or warm salad, moving onto a fillet of beef or fish, or if you're feeling adventurous, roast duck. If you're going with an intimate, family-style wedding, perhaps a social dinner also makes sense. A main course that comes out as a sharing board can encourage guests to mingle, as well as help themselves to as much or as little as they want. The post-ceremony treats will be the first food your guests will be able to eat, so you'll want to really wow them. Sliders are always a favorite, as well as anything bacon-wrapped, like scallops, asparagus, or cheese-stuffed mushrooms. For a homier feel, loaded potato skins and sour cream are a great choice, as are deep-fried mac and cheese balls. Rustic, traditional-style weddings call for comfort food, while outdoorsy, early autumn weddings can still incorporate elements of summer foods, like salmon on bread or bite-sized salads.
Lastly, the dessert is what will finish off the meal and leave an impression on your guests. Pumpkin pie is an obvious autumn choice, but also consider caramelized bread and butter pudding, carrot cake, or chocolate mousse with truffles and cream. You could also treat your guests to a coffee and cake bar, offering different flavors of coffee, like vanilla, mocha, caramel, cinnamon, or of course, pumpkin spice.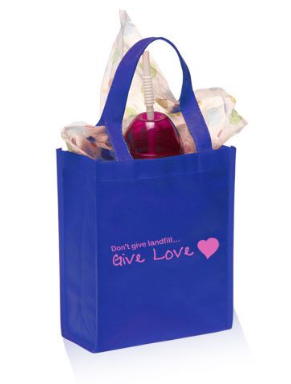 Decide on the best wedding favors
Fall wedding favors are in no short supply when it comes to picking something creative, yet memorable, such as personalized wedding glasses. The season lends itself well to gift ideas since it represents change, family, and warmth, so give your guests a gift that thanks them for supporting you on your important day.
For the bridal party:
You want to make sure your bridal party is taken care of before and during your wedding. The bridesmaids are there for the bride to ensure she's calm and her various needs are met during the wedding, and they plan the bridal shower and bachelorette party beforehand. The groomsmen are there to calm the groom's nerves before the ceremony and plan the bachelor party and stag do before the big day arrives. You want to send them off with gifts that show you appreciate all the time and work they put into making your big day special because you couldn't have done it without them.
Gift baskets full of personalized items like unique wedding champagne flutes, travel mugs, or flasks, or chocolates with their names printed on the wrappers are good ways to make them feel special. If you want to keep with your autumn theme, why not try a picnic-style gift basket complete with a bottle of wine, personalized picnic blankets, and pretty plates or glasses. You could even add your initials, the wedding date, and their initials to their favors to help commemorate the date.
If you want to go with more practical gifts, your bridal party might appreciate that more. Headphones, phone cases, and high-quality reusable water bottles are gifts everyone can get good use out of. You could also get everyone something cozier, like monogrammed blankets or customized hooded sweatshirts to keep everyone warm.

Is money no object? Treat your bridal party to a night away at a bed and breakfast to really reward them for their contributions to your wedding. Customized travel totes are good gifts to give alongside a retreat to help them pack for their weekend away.
For the guests:
Practical gifts are great to give your guests as a take-home, so why not give everyone a customized can cooler or koozie? If you want to really personalize them, add a logo of a football team they love, or clipart that reminds you of them. You can also customize the colors to match each person's preferences, which would really make them feel special and like you took the time to think of each person individually. You could also have a wide selection of colors and styles available for guests to choose from during the reception so they can sip from their custom koozies all night.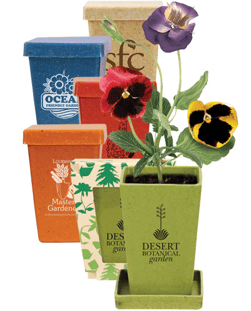 Outdoorsy weddings require outdoorsy gifts, so another great idea for a wedding favor is something they can grow themselves. Offer a plant pot, customized with your wedding date or their name, that comes with seeds to grow flowers, herbs, or plants, so they can nurture their gift for years to come.
In keeping with a more rustic, boho theme, why not offer guests mason jars full of dry ingredients for a stew, or full of packets of seeds? Customize the jars with a decorative ribbon and personalized tags, or personalize the jars themselves.
Your guests can continue to toast you long after your wedding day has come to an end with champagne flutes, wine glasses, beer mugs, or shot glasses. Don't forget to give the kids a wedding favor too, in the form of customized straws or water bottles.