Maybe it's the fresh air and sunshine. Maybe it's the strategy and good-natured competition. Or maybe it's just the opportunity to spend time together in pairs and small groups talking between shots.
Whatever it is, golfing has long held a unique place among sports due to its popularity in the business world.
For decades, it's been popular for executives and high-end salespeople to take prospects and potential partners to the golf course to discuss the big deal. Golf also offers a great opportunity for teams to get together in a new environment to boost teamwork and morale, or get the creative juices flowing again. A golf tournament is also a classic setting for corporate fundraising and charity events.
So, if you're considering putting together an event for your employees, prospects, or just to get your organization out into the community, a golf outing could be just the thing.
But it does take some advance planning, and the littlest details can make or break the success of the event. So, here are some valuable tips for planning your company golf outing:
5 Ways to Rock the Company Picnic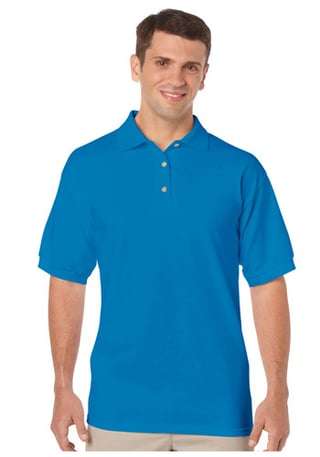 Consider your budget
It's much easier to get things effectively planned and organized with a budget in mind than to jump into planning and find out down the road that the money is running out.
While there are plenty of ways to control expenses through wise planning, thrifty choices, and limiting the size of the event, according to resources provided by GolfDigestPlanner.com, a range of $100 - $180 per golfer is a reasonable budget to use for basic planning purposes. This will get golfers on the links with all they need to enjoy the day including appropriate gifts and refreshments. If you're planning a fundraising event, the budget may be higher to cover additional marketing and collateral needed to promote a special event.
Prepare appropriate gifts or mementos
With large golf tournaments, it's customary for participants to receive some sort of gift or memento to thank them for being part of the festivities. This is usually in addition to cash prizes or awards that are provided based on performance.
But don't overlook the idea of gifts and mementos for smaller and less formal events as well.
If the purpose of the golf outing is to help boost morale and engender tighter teamwork among employees, an appropriate gift designed to bring them together could do wonders in moving toward those goals.
onsider custom printed polo shirts. The polo shirt is almost a required part of the uniform for golfers. By handing out polo shirts embroidered with the company logo or a related image, the team will easily recognize each other, and offer you an opportunity to draw closer together while having fun on the golf course.
If your golf outing is scheduled for warm and/or humid weather, it's probably a good idea to stick with lightweight, moisture-wicking fabric for the polo shirts. That way, your participants can focus on bonding and enjoying the game rather than the heat. The shirt's side vents add to its coolness factor.
And don't worry about your gift getting ruined with a long day on the links. Between the ScotchGuard protection, stain release, and the fact that they're wrinkle-free, you should find that every shirt you give away looks as good on the ride home as it did at Hole #1.
Other great, inexpensive gift ideas include:
Group photographs
Personalized golf cart "license plates", golf visors, golf balls, tees, and golf towels
Fun gifts or trophies for longest putt, longest drive, best sandtrap recovery, and the "worst" performances of the day too (as long as it stays lighthearted.)
Consider your timeline
For a simple golf outing involving a dozen co-workers, you probably won't need much of a planning timeline at all:
Pick a date far enough in the future that everyone can plan to attend.
Find a local course where that date is available for a party your size.
Make necessary arrangements for catering and any ancillary needs you're going to have off the course.
Make this information available to all the attendees and enjoy yourself.
However, if you're putting together a more extensive golf event for fundraising or other community-related purposes, professionals recommend starting the process at least six months prior to the event.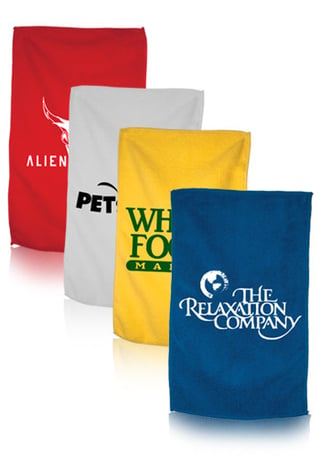 Factors that will increase the recommended timeline, even for fairly simple corporate events, include:
How many individuals will be playing
How far they will need to travel to get there
How long the event will last
What kinds of ancillary events/arrangements are required
In all these cases, the more that's involved as far as people, distance, length of time, or additional arrangements, the longer you should give yourself to put the plan together.

Pick the right golf course
While greens fees and related expenses are likely to be an important factor, there are also other things to consider when choosing the right course for your golf outing.
For one thing, location is important since the distance everyone needs to travel will have a big impact on both expenses and planning. If the course is over an hour away, should you provide accommodations nearby in order to fit the golfing and any other ancillary arrangements? Would it be more economical and wiser to charter a bus or some other kind of group transportation for a longer trip rather than everyone driving themselves?
Another important consideration is the difficulty of the course in relation to the abilities of the majority of golfers participating. If you're putting together a large tournament-style charity or community event, you're likely to be seeking out and drawing talented golfers to participate. If, on the other hand, you're bringing a varied group of employees out, you could have beginners in there right along with experts.
Be sure to choose a course that's reasonable for the skill level of the golfers attending or it can become a frustrating and embarrassing situation very quickly.
For more great tips for planning and organizing a successful golf outing, check out GolfDigestPlanner.com. For more fun and inexpensive personalized gift ideas, you're already at the right place!