Graduation Day is just around the corner, and although it is sad to see the days of pep rallies and class trips go, it's finally time (both parents and students) get to celebrate their proudest moment. Get serious about your party planning and follow our easy gift guide to commemorate your achievements as a family. You've been sitting by the sidelines watching your young ones take the first steps into adulthood, and now they finally get to go into the world to make a name of their own. You can all celebrate the excitement of commencement with amazing gifts that highlight the big day.
Customized Gift Ideas for Teachers
Trophies & Glass Awards
Diplomas and certificates are a constant at commencement ceremonies, but this year you can make the tradition of initiation unique with trophies and crystal awards that'll make the occasion memorable. At a time when students are excited about culminating their studies, parents and key club members can pay tribute to their achievements by presenting them with honorary trophies and plaques personalized with a special message.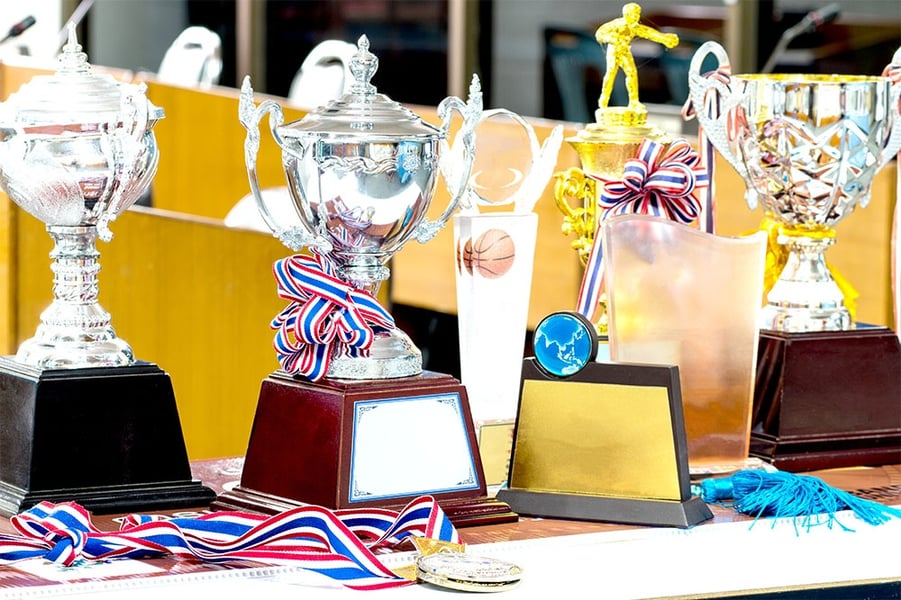 A lot of work and energy (both from students and parents) was invested throughout the years in order to reach this moment. On Graduation Day, you can show your appreciation for the efforts they demonstrated through some of the most stressful times of their lives with elegant glass awards they can display around the home or the office. Engraved with care and precision, these sophisticated tokens communicate your love and acknowledgement, plus are sure to thrill your new graduates and parents, too!
Ceramic Graduation Mugs
The honest truth is your new grads will need coffee now more than ever - just don't tell them that just yet. Instead honor a job well done and welcome them into adulthood with classic ceramic mugs personalized with their names, school, class year or mascot. You can make this gift extra sweet when you customize with clipart that commemorates the occasion. Try a cap and tassel design, or a diploma with a personalized message.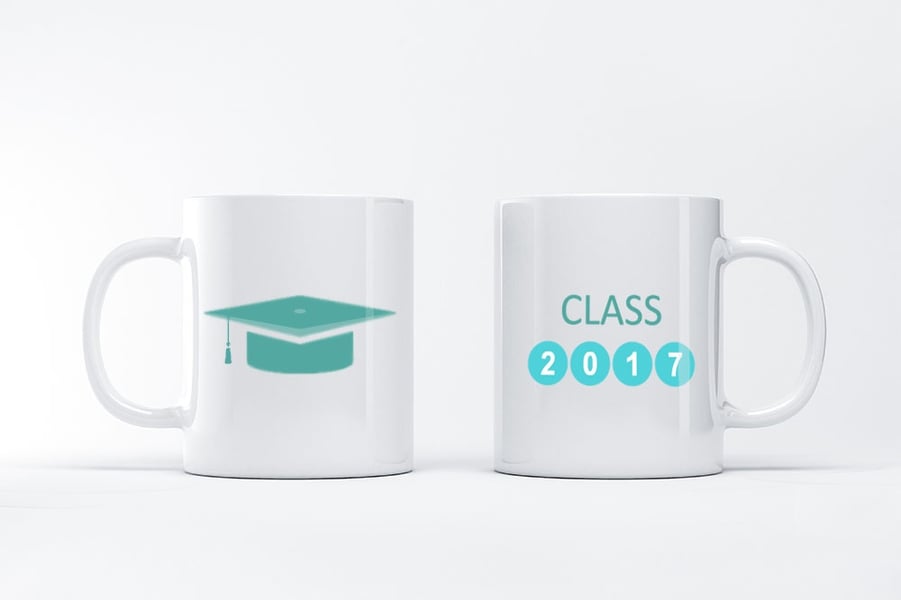 If you feel like being a little more giving, buy several so you can give one to all their closest friends on Graduation Day. Nothing says 'You Did It' like matching ceramic mugs – every time they take a sip they'll fondly remember a simpler time, when their only responsibility was getting passing grades.
Grad Party Cups
There's only one thing that's more important than Graduation Day, and that's the party going on back home of course! Reusable plastic party cups printed with the commencement date and school name mark the occasion. And since they're durable and will last a long time, they'll be favored reminders as the grad moves into the next phase of life.
Plastic party cups are also great for schools and groups looking to celebrate in community. Affordable and available wholesale, they ensure that every one of your graduating students receives a token to remember the good days. You can match to the colors of alma matter, party decorations and other accessories – plus they're ideal for beer-pong (for the grads of legal age, anyway).
Class T-shirts
Want to show off your class pride? Class t-shirts printed with your high school, college or university name are the way to go. Not only can you give these to the graduating class, but they also make wonderful keepsakes for the faculty members who have done so much to shape their lives. Customize for nearly any situation: class year, club name, debate society, key clubs and more – the list goes on and on.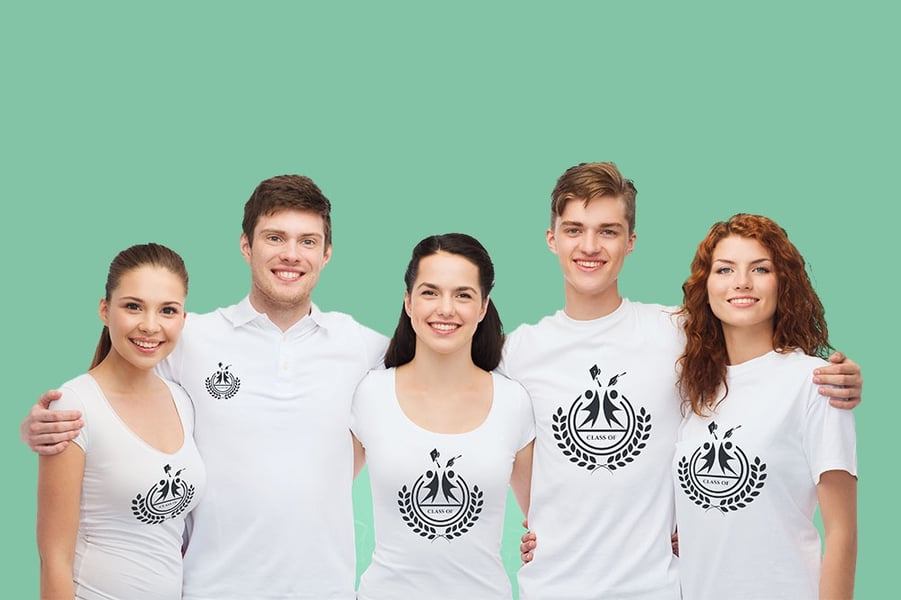 The cool thing about t-shirts is that there virtually is no age limit on to whom will appreciate them. Sure, they're great for high school and college grads, but let's not forget – grade schoolers and middle school kids are people too! They'll also be proud of their accomplishments. Regardless of age, the grads will wear their customized t-shirts all summer (and for summers to come) as a reminder of their success, and the fun they had along the way.
Leather Portfolios
Many of your new grads will be going on interviews soon (if they aren't already). They'll be taking their first jab at real life scenarios like meetings with internship and jobs. This process is stressful, but you can help them feel ready and prepared with custom portfolios printed or debossed with their name and graduating year.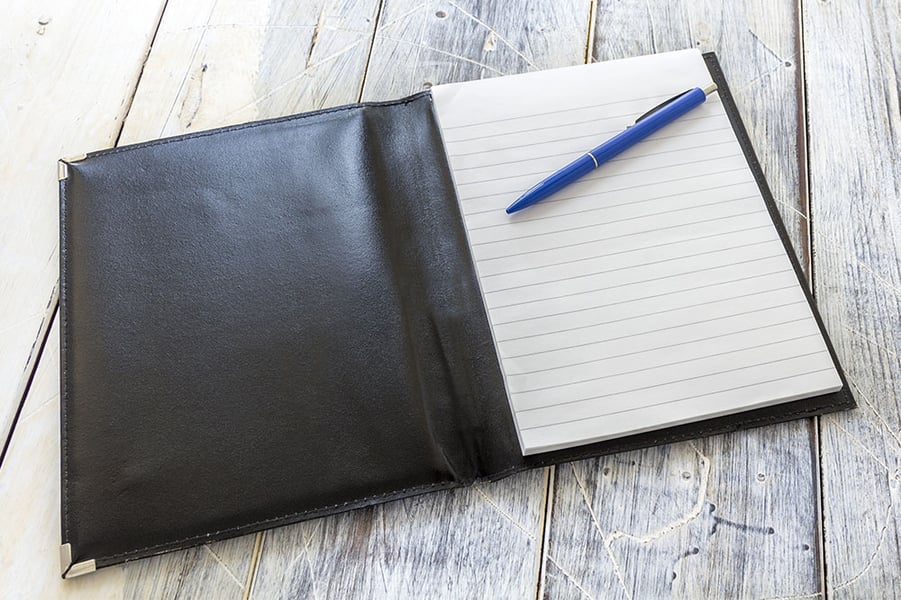 Leather portfolios are not only elegant and presentable, but have plenty of space for business cards, copies of their resumes, notepads (so they can) take notes during the interview, and maybe even some samples of their work.
Custom portfolios printed with class year, can be memorable gifts you can extend to mentors, too. We know how important and forming their counsel was through the years, so what better way to show your appreciation than with a beautiful and practical reminder of your time together.
Pens
Engraved pens make popular graduation gifts, and for good reason. They can be customized with your own special touch, and be displayed around the new office for everyone to see. Also, it's nice to have something more professional in your hand than a disposable ballpoint. Elegant and sophisticated, engraved pens are gifts that suggest the completion of a milestone.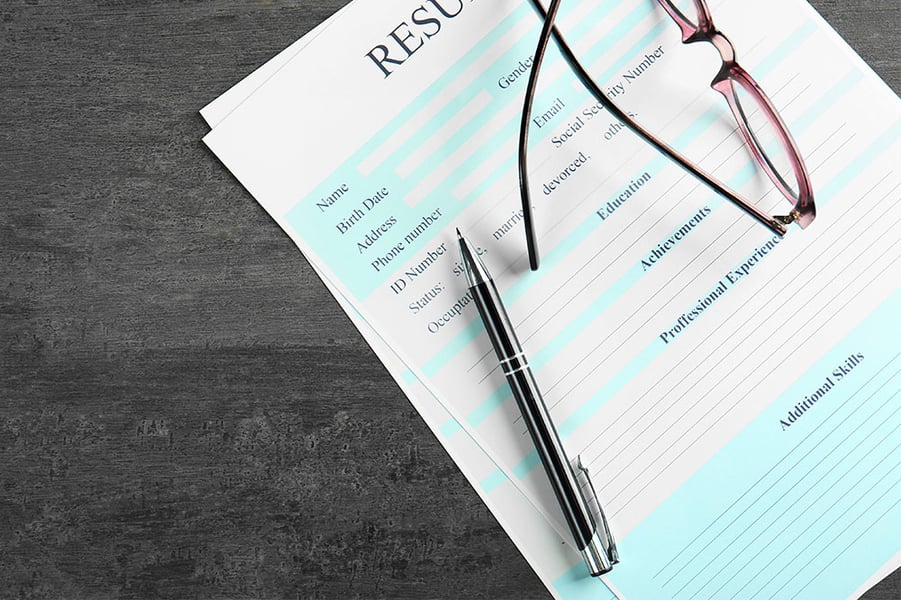 They can be personalized with loving words to reflect on the difficult times ahead, but also reminisce about the good times. One of the first items your grads will use in a professional environment, engraved metal pens are something they can be particularly proud of. They will make writing a pleasure, plus who can forget about the resume and job applications!
Conclusion
Make this graduation day special with practical gifts that are long lasting and convenient, but also close the gap between old fashion and contemporary. As your grads move on in their academic and professional careers, make sure they never forget your love and appreciation. The days of late night studies and dissertations are over, but when reminiscing over their gifts, it will be like being back in ceremony all over again.