A wedding is when we get to express everlasting love and commitment to our partner in front of the world. It's a time to gather friends and family to witness the sharing of vows, exchange of rings, and the binding of two people in matrimony. Weddings are a time to celebrate life, and for centuries, across multiple cultures worldwide, weddings have involved toasting the happy couple.

Try and recall the last wedding you attended. Was there an open bar? Was wine served with dinner? Did someone hand you a glass of champagne for a group toast? Maybe the best man got up and gave an heartfelt thus embarrassing speech about the groom. Chances are, you raised a glass to the couple at some point in the evening.

Toasting has been a part of weddings for ages, and wine has long been used for celebrations, reflecting an image of vitality and abundance. Wine even has an important symbolic value in some religions, and sometimes it's incorporated in the wedding ceremony itself.
Planning a Wedding on a Budget? Here Are Some Ideas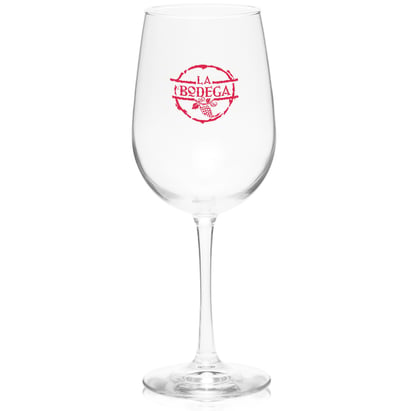 Sharing wine or other beverages can draw people together and signify a shared connection, like the bonding of two families. Likewise, raising a glass has become a universal sign of respect and good wishes.

Of course, many modern couples want to emphasize the celebratory aspects of their wedding, and may choose to do this by way of offering wine, beer, and spirits from a reception bar. Others make sure to pass around the champagne for a group toast. And when it comes to customizing their weddings in a way that reflects their own personalities, hobbies, or relationship, modern couples love to give personalized favors that tie the whole affair together.
While it's true that you can customize many of the details of your wedding day, personalizing the items your guests interact with directly will have a special effect on their experience. Give your guests the chance to participate in your event in a way that will be memorable to them. Personalized wine glasses, beer glasses, and other custom glassware will make your day unique.
1. Use Personalized Glasses for Signature Drinks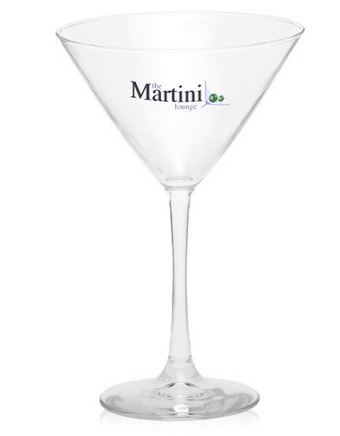 If you're serving alcohol at your wedding, you want your guests to have options, but of course, providing a full bar can get pricey. One trend is to serve a selection of wine and beer and then a single signature cocktail as an alternative. This lets the couple get creative and incorporate seasonal flavors, homemade syrups, or just a twist on a personal favorite. Even better, you can set your signature cocktail apart with special glassware like highball glasses or martini glasses.
Other couples may want to incorporate roving drink servers, in which case guests would grab a glass of wine or aperitif off a serving tray while mingling after the ceremony. Custom wine glasses add a personal touch to your wedding glassware, especially when engraved with a timeless quote or monogrammed initials in an elegant type. Personalized stemless wine glasses convey a more casual tone and are a little more sturdy.
Custom glassware can also do wonders for your wedding beer selection. Depending on your theme and venue, a red Solo cup just might not cut it. Instead, choose something a little more upscale for serving your suds. Personalized pint glasses are great for just about any type of beer, and these glasses have plenty of room for adding a custom message, initials, or etched inscription. Beer connoisseurs might opt for something a little more specialized — like personalized beer mugs for serving German lagers, or Pilsner glasses for farmhouse ales.
2. Give Custom Drinkware as Wedding Favors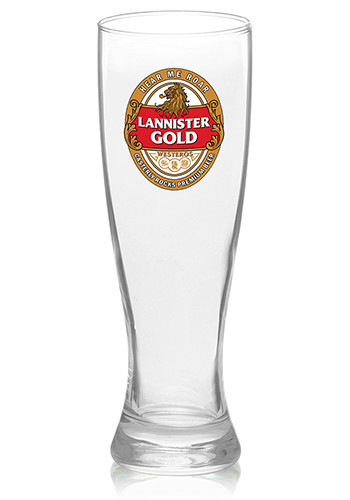 Personalized wedding favors are always memorable. And if you plan on serving drinks anyway, why not personalize the glassware itself? Some couples choose to set out wine glass wedding favors for guests to pick up before heading to the bar. And if you're serving a variety of beverages, you may need to offer a few different styles of glasses to suit everyone's drink of choice. But if you're only serving wine, then wine glass party favors will be perfect.
If your guests will be drinking from them during the reception, you may provide washable pens so they can write their names on their glasses, especially since most people will be up and about throughout the evening.

Another option is to wait until the reception is over to hand out gifted glassware. This is a good option if you want to make sure the glasses stay clean and safe from breakage throughout the party.
Be sure to check with your venue beforehand to make sure glassware it's allowed. Sometimes, outdoor venues —
especially weddings set on the beach or near a swimming pool — prohibit glass bottles or drinkware due to the danger of potential broken glass. In this case, you may want to opt for personalized wine glasses.
For easily portable and fun wedding favors, personalized shot glasses are popular choices. Use them to serve miniature beverage samples, offer a condensed take on a traditional toast, or just send them home with your guests to add to their collection. Transparent shot glasses are a classic choice, or select tinted varieties to match your wedding colors. Customize them with your initials, wedding date, or even a short slogan like "Take a Shot at Love!" or "Here's to You!"
3. Make Your Wedding Toast Even More Personal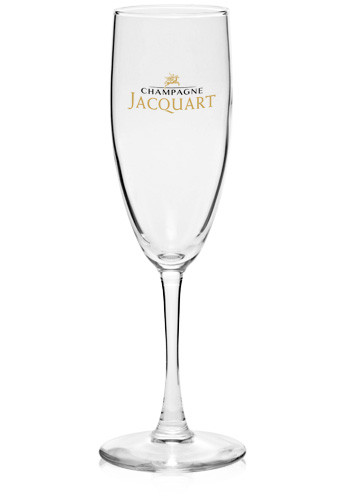 Many couples won't do without the wedding toast tradition during their reception. This may involve the best man and maid of honor giving funny, personal, and heartwarming speeches during the reception. The parents of the bride or groom may want to stand up and say a few words as well. Sometimes, even the couple will toast their guests with a message of thanks.

If you decide to have a group toast, consider the drinks you'll serve and the glassware you'll need. A champagne toast is traditional, and champagne flutes are usually the best way to serve any type of bubbly. To make the occasion even more memorable, you may serve your choice of sparkling wine in personalized champagne glasses, etched or printed with your initials, wedding date, or your names inside a heart. People will love the extra care you put into the presentation, and they'll have a lovely keepsake to take home with them.

Outdoorsy weddings and rustic receptions are the perfect settings for personalized mason jars, which are handy for serving wine or cocktails. Include a fun paper straw or a sprig of mint to make them even more festive.

As you plan your wedding, consider the little ways that you can customize your drinkware or favors to make your day even more special to you and those celebrating with you.