Summer brings with it the inevitable schedule of Little League games, youth football practices, and outdoor sport activities with friends and family. While it is important to stay properly hydrated and slather on that sunscreen, it also matters what your little sports fanatic is wearing; the more active they are while running around and catching those fly balls, they more comfortable their clothing should be.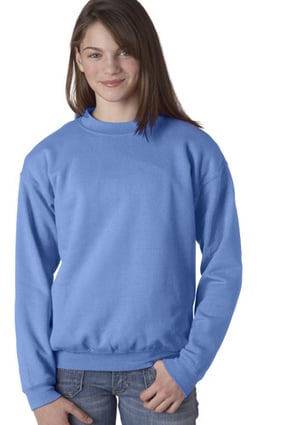 Youth baseball is one of America's greatest pastimes. Proud parents and friends in the bleachers bear the heat and long hours to cheer on their kids, grandkids, nieces, and nephews as they go for the home run (or, in the case of some of our younger team players, play in the dirt and run the wrong way!). No matter the skill level, every little baseball player has the opportunity to don great equalizer-the team uniforms. At the end of the season, when everyone lines up for a group photo and a celebratory meal at the local pizza place, the whole team can be proud of the effort and energy of each little slugger while proudly displaying the team's logo.
All across the country, youth baseball teams will gather around the bases for games, practices, and tournaments over the summer season. Custom sportswear is a great way to create a sense of team spirit and show off awesome team colors.
Are your young teammates ready for the season with the coolest custom sportswear?
10 Ways to Keep your Team Warm During the Winter Games
Durable and Comfortable Team Shirts
Unlike some other types of sport uniforms, youth baseball teams can look the part with shorts or baseball pants and a custom, cotton t-shirt with the team's logo imprinted on it. There isn't a lot of fuss, especially when team leaders have the option to order shirts at wholesale prices, making them affordable and available in greater quantities. Pre-shrunk cotton shirts are comfortable, cool, and are available in almost any color you can imagine. Durable construction like taped necklines and shoulder stitching can stand up to almost any hit, home run, and slide into home base that your little slugger delivers.
Moisture wicking shirts are also a great option for those hot, sweaty days on the ball field, providing a comfortable fit and casual style. The fabric has a unique moisture-wicking material and the shirts are designed to pull sweat away from the body. In addition, a preshrunk design means less shrinking in the wash cycle. Off the field, moisture wicking team shirts can be worn as casual apparel long after the baseball season ends. Grab a bunch of these DryBlend youth jersey sports shirts with your team's logo printed on the front or in an embroidered style. Now you can represent your team in the community, and your baseball players can stay cool and comfortable.
As the summer winds down and the evenings begin to cool, custom printed youth sweatshirts are a warm and comfortable option for little baseball players on and off the field. Some of the features of these durable sweatshirts include cotton and polyester blends, so players can stay warm and dry. The double-needle stitching make sweatshirts durable, so they last a long time, game after game. Sweatshirts come in a variety of different colors, so you're sure to find the color that represents your team.
With a few quick and easy steps, it's off to the games you go! Because you're likely to have a small school budget, the more custom youth sweatshirts you order, the more money you can save, making these custom sportswear sweatshirts a win-win for the entire team!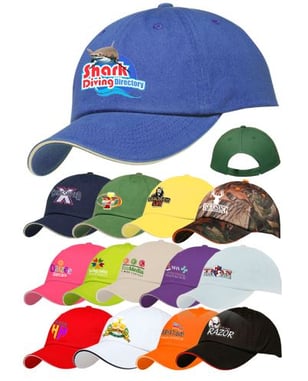 Keep the Sun at Bay with Colorful Baseball Hats
No matter what the temperature, outside baseball games are made a bit more bearable if the sun is shielded from little eyes. Custom baseball hats for team members, coaches, and fans can be embroidered with your team's logo and can be secured in a wide range of attractive colors. Adjustable hook and loop closures fit just about youth or adult. Plus, they're a stylish and practical way to show some team spirit. We know the bleachers will be filled with proud parents, cheering grandparents, teachers and sponsors, so why not add to the team spirit by making sure the stands are full of colorful team hats?



Coordinate the Look with Comfortable Pants or Shorts
Depending on the season and the area of the country in which your youth team plays, pants and shorts that coordinate with custom t-shirts can complete the look for your young hitters and pitchers. For the smaller crowd, cotton shorts are a comfortable option and look great with preshrunk cotton t-shirts. They're easy to clean and likely to be a lot more comfortable in the heat than pants. A pair of traditional cotton/polyester blend pants are perfect for cooler temperatures. The wicking material keeps players warm and dry. Pair a customized t-shirt with baseball pants and a custom baseball hat to keep those players dry, comfortable, and coordinated!
Check out our quality products or click to chat with one of our pros and see how we can work together to provide you with the best service and the lowest prices on great promotional products, guaranteed!