As cooler temperatures set in, we leave behind the short sleeves and throw on layers and sweaters to keep warm during the day. With the coming of winter, we can look to a cozier time indoors, but also the opportunity to enjoy outdoor sports games, like football and soccer, with a more dramatic effect.
All across the country, coaches and parents will soon be gearing up for a variety of outdoor sports games and league events. There are some great ways to keep your team warm during cool outdoor sports games, and many of these ideas require little effort. The good news is you can put a creative twist on any of these methods and make them uniquely your own for games and practices alike! Here's how to keep your team warm when temperatures drop:

Learn how to keep your team cool on and off the field.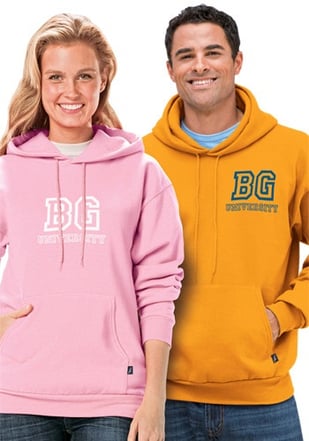 As long as the weather remains safe, the game or practice must go on. During the cooler seasons, it becomes even more important to keep little hands and feet safe and protected. The next time you have an outdoor sports game, try these ideas to keep your teammates warm both before and during a practice or game.
Warm food and drinks:
Providing something warm to drink, like hot chocolate, can be a quick and easy way to beat the chill during downtimes. The whole team can appreciate customized thermoses with the team logo imprinted on the front, to keep warm drinks or a variety of soups ready when the temperatures dip
Proper warm-up before a game
:
It is also important that each team member is adequately prepared before a game. Simple stretching exercises will warm up the muscles, allowing the body to ready itself for increased activity and movement. Take a few moments to teach players how to warm up with easy toe touches, arm and leg stretches, and by twisting at the waist.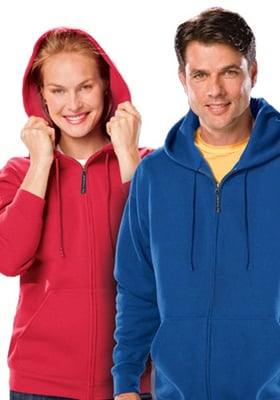 Layered clothing
:
On the field, the uniform reigns, but layered clothing on the sidelines can be helpful between plays. Hooded sweatshirts are soft and warm, as well as easy to take on and off. They're perfect for a cool evening practice where players can either unzip them as they start to warm up, or quickly toss them to the side. Comfortable fleece jackets are another great option for outdoor sports as they not only provide safe covering, but also come in a variety of fun colors. They're great for a chilly morning practice or evening game. Both items of clothing can be customized with a team logo, making them a practical way to show team spirit on and off the field.
Disposable hand warmers
:
Disposable hand warmers can be purchased at a variety of retail outlets and online. These warmers are designed to be used one time and can last for hours, making them a convenient use for those long evenings spent kicking the ball around. Always read instructions and follow suggestions for use with the younger crowd.

Blankets
:
Cozy blankets are a great item to give each team member. They can later bring to the games and use during chilly autumn evenings. Travel blankets which include a carrying case make transport and storage easy; just grab and go! These are also a practical gift for parents as they cheer support from the bleachers.
Gloves or mittens
:
Depending on the state in which your team recides, winter sports can often occur during a time when there's a biting chill in the air. It's especially important to keep hands warm to avoid frostbite, either with gloves or other hand coverings. Fingerless gloves may prove more practical during the game, but even the provision of a few pair of gloves to wear while on the sidelines can be an effective way to ward off the cold.
Keep Moving
:
Encourage team members to keep moving, even when it isn't their turn to play during an outdoor sports event. Continual movement encourages muscles to keep warm and the body to maintain its heat.
Hats or ear warmers
: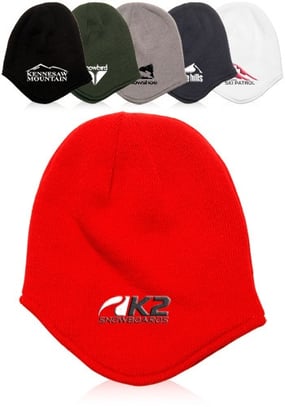 Simple knit caps for winter sports will keep ears covered and safe from cold temperatures and wind. These can be purchased in bulk amounts in team colors and even with a custom logo imprint. Select styles of ear warmers wrap around the back of the head and fit snugly around, providing protection in a similar fashion as earmuffs.
Heaters for the sidelines
:
Portable propane heaters can be placed on the sidelines to keep feet warm during downtime in an outdoor sports game. Always keep an adult nearby to supervise, and never allow kids to get too close.
Plan ahead
:
Always do a check of the weather before a game. If there is any chance of dangerous wind chill or excessively low temperatures, it is best to reschedule your winter sports game. The safety of each player is most important, no matter the conditions of the season.
Encourage Participation and Team Spirit
You may find that there are parents, grandparents, and friends who are excited to be involved with the details of planning the team's season. These individuals may be willing to secure the resources needed to keep players warm and safe, or provide creative ideas for game times as the temperatures begin to drop.
Personalized sweatshirts and jackets are a great way to encourage team spirit, and can serve a practical use off the field, as well. No matter a player's position or skill level, he or she wants to feel included and valued for the contributions made to the game. When everyone involved is given the opportunity to display their team's colors and logo, it can serve as a unifier and source of encouragement.
Winter sports offer exciting opportunities to teach teamwork, responsibility, dedication, and perseverance. Coaches and leaders have an important role to play as they model patience and offer encouragement to players of all ages and skill levels. No matter your role, there are a variety of ways to keep team members safe not only with the proper equipment, but with cold-weather protective measures, too.
For more ideas on how to keep your sports teams prepared during their games.