It comes in a close second place to Christmas as one of the best times to dine like kings and queens: Mardi Gras, also known as Fat Tuesday! This year, you can host a party your guests will never forget – complete with personalized barware and snacks to keep them entertained the entire time. Whether you're throwing a business party or an event for your closest friends, guests will love having something to take home with them! Throwing a successful Mardi Gras celebration means creating lasting memories, and you can easily do this by incorporating incentives for giveaways, prizes and gifts for your guests. From portable cup coolers to beautifully packed candy and snacks (plus beads) - You can't go wrong with any of these accessories.
More Fleur-de-Fancy Party Ideas for Mardi Gras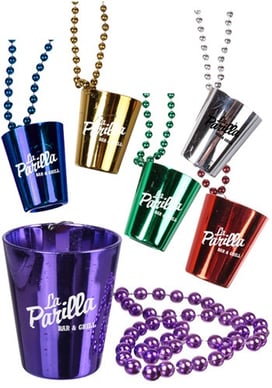 Beads Shot Glass Necklaces
There will be no need to say "hold my drink" when you've got it hanging around your neck, bedazzled in dozens of shiny beads! These festive and fun shot glasses are perfect for any Mardi Gras celebration, plus they come in a vibrant array of beautiful colors. Each one is completely customizable with a logo or personal message, which makes your Fat Tuesday celebration just that much more special! Drape them around your guests as they enter your event as a warm way to welcome them to the party. With the versatility of having a durable beaded necklace, you could hang these shot glasses on almost anything as decorations, too!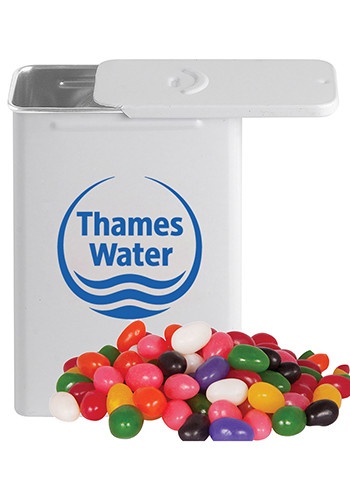 Jelly Belly Snack Canister
Great for Mardi Gras goers of all ages, custom jelly beans canisters are filled with delicious jelly beans in a wide variety of colorful flavors. Customizable with a personal message or corporate logo, they're filled to the brim with the classic Jelly Belly jelly beans you know and love, and are a delightfully fitting accessory to any Fat Tuesday celebration. In a room full of tasty distractions, these canisters will easily be the center of attention as a decoration on your table, or a total hit when you hand them out as your guests leave the event.
Light Up Pilsner Glasses
You'll want to take many moments to say "cheers!" so make sure to get light up pilsner glasses to hold spirits on your Fat Tuesday event this year. This kind of barware makes an excellent thank-you-for-coming gift, presented in a dinner table setting or perhaps as a giveaway when your guests leave. One way of presenting these glasses would be to fill them with Mardi Gras beads, or purple, yellow and green candy! There are countless ways that you can distribute these plastic glasses, but no matter which one you choose, they'll serve as memorabilia for one of the best Fat Tuesday's ever.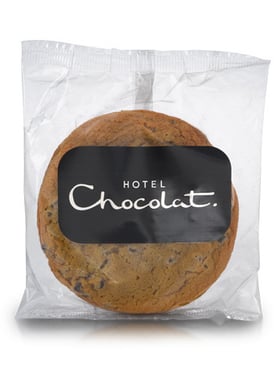 Chocolate Chip Cookies
Can you imagine a Fat Tuesday without a delectable confection to sink your teeth into? Get in on these mouth-watering chocolate chip cookies that come beautifully packaged in a customizable clear wrap. Your guests will love to chow down on them while you celebrate Mardi Gras. They also make excellent gifts as a way to thank your guests for coming! The front label is customizable with a corporate logo or personal message.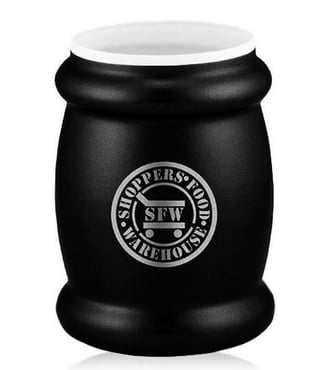 Vinyl Can Koozies
Serve your soda or beer in comfortable vinyl can koozies! Your party won't be complete without a memorable gift for those who came to celebrate with you. They come in a variety of beautiful colors, so whether you're representing a corporate brand or gathering with friends, you'll find the right color for your event. You can customize them with a corporate logo or personal message of your choice. Guests will appreciate keeping their hands dry with stylish koozies, and because they're durable, will be able to enjoy them for moments beyond Mardi Gras!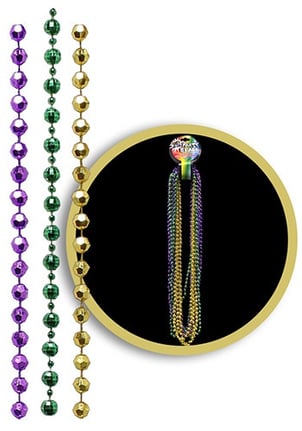 Disco Ball Bead Necklaces
It's not an authentic Fat Tuesday party if you don't have bead neckalces! In the traditional Mardi Gras colors, green, purple and gold, these disco ball themed bead necklaces will have your guests throwing them around, and doing almost anything to get them. You can use them as props to decorate tables, or include them in party favor bags as a thank-you to your guests for celebrating with you. Get loads of them, and be sure to extend some justice, power and faith around!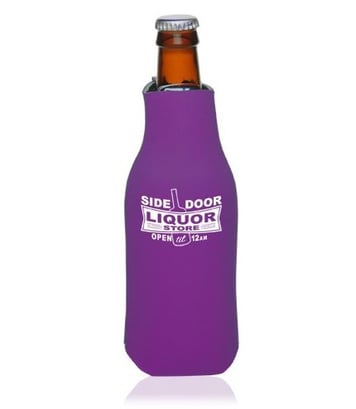 Zipper Bottle Insulators
Zipped for the thrill of it all! These awesome bottle koozies are the perfect item to include in your Fat Tuesday celebration. It's customary to include spirits with your feast, so why not provide your guests with a fun way to sip. Each comes in classic Mardi Gras colors (yellow, green and purple) plus several more for you to choose from. With your message or logo on the front, a customized bottle insulator is a handy accessory to have at a Fat Tuesday party, keeping your guests free of wet hands and warm drinks! Serve up your beer in these bottle koozies or hand them out while your guests enjoy the event.
Whether it's a corporate event or celebration with friends and family, it's always a thoughtful idea to give away souvenirs that can be used beyond your special day. There are so many fun ways you can give them out, too. We'd love to hear your ideas in the comments below. Here's to a successful Fat Tuesday!