Family reunions can be amazing opportunities for families to rekindle relationships from across the country or even the globe. Reunions bring families together in a single place for a special time of reacquaintance and reminiscing, as well as welcoming new members, like new born babies or recent spouses.
Family reunions can create lasting memories and stronger relationships, but it helps to have a little structure within the timeline. After all, family reunions can last for days, and some people fear boredom or anxiety without a few fun things in the mix.
Successful Ideas to Help You Plan a Family Reunion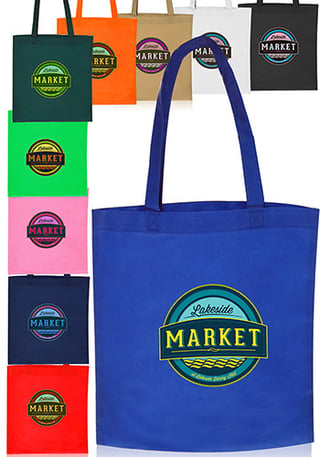 When planning your family reunion, incorporate some relaxed family-friendly games and activities. Games are a great idea for:
Breaking the ice. Family reunions usually happen when it's been a little while since the last get-together. Families may be stressed or nervous about meeting new people or revisiting a long lost relationship, and games can help calm nerves and reduce tension by getting people to smile and relax.
Encouraging interaction. Reunions are all about socializing and catching up with one another. Still, it's not always easy to figure out ways to interact naturally. Games offer great opportunities to socialize, communicate, and cooperate in new ways — whether you're running around on a baseball field or gathered around a card table.
Just being silly. Family reunions can bring up somber issues from to time, but for the most part, reunions are about having fun and coming together. Games allow people to step outside their routines and let loose, which can result in lots of laughs and silliness.
Family reunion games can include all sorts of things, like casual sports, board game tournaments, or team-building exercises centered around having fun. Of course, it never hurts to bring prizes into the mix, or incorporate customized reunion swag to ensure no one goes home empty-handed. One type of item in particular that always goes over well is custom bags — which includes coolers, totes, backpacks, and more. Here are three ideas for family reunion games for all ages — with ideas for incorporating custom bags, too!
Ball games
When people think of games, they might immediately picture a baseball or a soccer ball, since so many types of games — sports games in particular — involve throwing, kicking, or catching balls. Many ball games make great family reunion games, too.
Kickball makes a great family reunion game since it's approachable for most ages and a great way to get people moving outside. Just grab an inflated rubber kickball and get out on the baseball diamond for a sport that combines the best of baseball and soccer.
Volleyball is another game that's perfect for groups, and ideal for reunions taking place near grassy lawns or sandy beaches. Just bring a net and a ball and divide into two teams, and set some ground rules when it comes to spiking the ball.
Badminton. While not actually a ball game at all (since badminton uses a shuttlecock or birdie instead), this is an easy and approachable game for all ages. Playing doubles adds to the fun, but it's also a hoot to watch from a seat on the sidelines.
Get-to-know-you ball game. This game isn't based on a sport but rather an ice-breaker. Using an inflated beachball with different questions written on each colored panel, stand in a circle and toss the ball around. The person who catches it must answer one of the questions, such as "How many kids/pets do you have, and what are their names?" or "Where do you most want to travel?" Toss the ball and take turns getting to know one another!
Pro tip: Give everyone personalized lunch bags and coolers to keep drinks and snacks cold during afternoon games in the sun. Customize them with your family name or an image of a family tree, for instance.


The great egg race
A family reunion favorite, this game is perfect for large groups. Simply have everyone pair up and stand facing their partners, about 30 feet away from one another. Each player puts a spoon in their mouth, handle facing in. Then, each player on one side places an egg on their spoon, and on the count of three, runs across the field to their partner. The first person must transfer the egg from their spoon to their partner's spoon. The key is not to let it drop!
The second person must then run with the egg on their spoon back to the other side of the field. The first team to make it wins, and anyone who drops an egg is disqualified.
Pro tip: Use custom beverage coolers or rolling coolers to keep the eggs cold while you play the game. If any eggs remain unbroken, you can use them for omelettes the next morning!


Board games and card games
The great thing about board games and card games is that there are endless varieties — and they can easily be played outside on a patio table or inside in case it rains.
Smaller groups or pairs can break off easily to play games of bridge, Go Fish, checkers, chess, and more. You can even try games that get people up and out of their seats, such as variations on charades where people must pantomime or draw clues to get others to guess a word or phrase.
Pro tip: Give guests souvenir personalized tote bags with a family-reunion message or graphic on the front, and slip a pack of cards, a small puzzle, or a pocket-sized board game into each one. This not only makes a nice gift, but a great way to share games and interact with other family members during the reunion. You might even decide to make a few trades over the course of the event — such as a pack of cards for a 300-piece puzzle.
No matter what you choose to do, be sure that your family reunion involves plenty of time for fun and games. It will encourage people to relax and be themselves, and hopefully leave them with plenty of memories to take with them until next time.