Planning a family reunion is a great way to reconnect with family that you have lost contact with, discover new relations that you have never met, and strengthen the bonds of your family. However, planning the perfect reunion is difficult, with logistical problems such as location and keeping everyone entertained, whether they are three or 100. For the best family reunion ideas, this guide will help you to make the most of your special day with as little stress as possible.

How to Have a successful Mothers & Fathers Day
Who should you invite?
The first people that you should invite are the relatives that you already know, as they will be able to help you with the preparatory stages and form a reunion committee. Once you have decided on a date, you should discuss whether any of your close family members know other relations that they will be able to reach out to, such as second cousins and great aunts.
You can find your relations by using family tree and heritage websites. These can allow you to search for any living relations through documents and records such as birth and death certificates.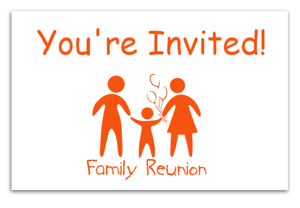 Once you have found your missing family members, you should choose a family member within each faction of your family tree to act as a point of contact with whom you can share details of your budget, the location, travel preferences, and any input regarding activities or food. This will help everyone to stay informed without misdirection.
You can also save money on invitations by only sending out one invitation per household, and sending cheap yet fun postcards with an additional hand-personalized note. This can both feel special to recipients and save on expensive notelets.
Where should you hold your reunion?
The next stage is deciding where to hold your event. It is important that you establish this early on to ensure that all of your relatives are able to attend and so that they can make travel and accommodation arrangements, if necessary.
You should hold your events in an accessible and central location to ensure that no one has issues with traveling. For instance, your location should have well-connected train and bus links to all the major towns or cities that your relatives are traveling from. If this is not possible, you should make sure that there is ample accommodation in the area.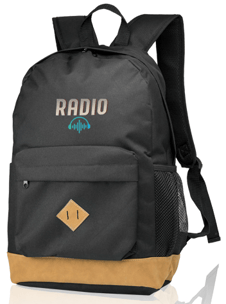 You might also consider a location that has special significance to your family history, such as an ancestral home or a hometown where your family may have originated from. This can help to make the occasion have even greater value and allow your family to discover your heritage together.
When thinking about how to plan your family reunion, you should take every family member's needs into account. For instance, some members may not be able to travel far, or they may need accessible entrances or special catering for allergies. This needs to be considered before a location is decided upon.
You should also make sure that your location is large enough for your numbers to allow your family to have the space they need to play games and run activities.
If you are looking for the best family reunion location options, here are some of the most popular:
Some of the best family reunion options include hotels that will be able to adapt to your needs, and many of these will provide group rates for large gatherings and events. They will often also have exciting amenities such as spas or swimming pools which can boost the vibe of your reunion. You may also want to look into vacation rentals as these can create a laidback atmosphere that gives you the opportunity to go at your own pace. This enables you to have the fun of hosting at home without the hassle, such as having a housekeeper to clean up afterward.
If you want to host at home, you should speak to your family members about who would be happy to host and who has enough space in their home. This is an especially ideal option if all of your guests live within the same area or are able to access your home easily. Not only this, but this limits guests' expenditure on hotels and food.
If you want to meet in a neutral setting, that is unfamiliar to everyone and to make the most of your event, then why not jet off on a cruise or to an all-inclusive resort? This will allow you to sit back and enjoy rather than worry about hosting. Although it may be more expensive to go on a holiday abroad, all-inclusive means that there will be plenty of free items on offer, limiting your expenditure and ensuring that everyone can eat and drink what they want.
If your family loves the outdoors, spend your reunion reconnecting with, and through, nature. This will allow you to reconnect with your family in a neutral, as well as, natural setting. Additionally, you can offset the threat of any family arguments with the peaceful atmosphere that nature provides. Not only this, but visiting nature is often free or cheap, and there are hundreds of National and State parks around the USA. These often offer accommodations such as family cabins and camping, which can allow you to enjoy your reunion over multiple days.
How can you make your reunion special?
Here are some greats ways to make your reunion extra special:
One of the best ways that you can make your family reunion special is to invest in custom apparel that you can give to every guest as a reminder of their brilliant day. This can include clothing customized with a fun message or a photo.
Another idea is to set up goodie bags with gifts inside or hire a professional photographer, allowing you to give out personalized photos after the day has finished.

Custom t-shirts

are a great option as you can fully personalize them to everyone's tastes. Whether your family world prefer long or short-sleeved, unisex t-shirts, or text on the front or back, everyone can have an input on the design of their family reunion t-shirts. These also come in a range of sizes.
If your reunion is within the winter months,

hooded sweatshirts

can allow everyone to stay comfortable if you have arranged an outdoor venue or ski vacation. Hoodies range from zip-ups, which have a logo on the front, to pull-overs, which have messages on the back.

Custom baseball hats

are easy to take on and off with the weather, and to pack if you are planning a reunion vacation. There are also a selection of styles, from traditional baseball caps to

trucker hats

, which teens will love, and

custom visors

, which are perfect for sports vacations.

Custom tote bags

are the perfect way to celebrate while giving your family a useful accessory to carry their possessions. You could consider

personalized lunch bags and coolers

for extra practicality if you are planning an outdoor event.
What are the best activities for reunions?
Corn hole is one of the most popular beanbag family games, meaning that someone is likely to have the bags and boards that you need. Besides the equipment, it is easy to organize a tournament as long as you have a bracket nearby. If you are planning an active or outdoor occasion, read on for some fun family reunion games to bring the family together.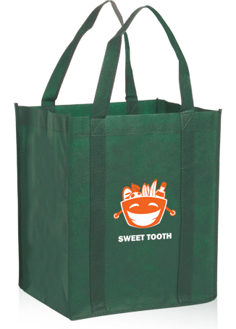 People of any age love lawn bowling, and you can invest in your own bowling set or create your own. You can create your own from 2-liter bottles, which you fill with sand or stones.
Although Twister is traditionally an indoor game, you can play it outside using multi-colored spray paint and a stencil to paint the grass with the game board.
To get the whole family involved, there is a range of large-scale games available, such as Checkers and Connect 4, that allow everyone to join in.
However, if you have older relatives, there is also a range of board games that you can play indoors, such as Go Fish.
If you want to let out the competitive side of your family, here is a selection of games that you will be fighting to win.
Tug-of-war is a classic game for fetes, fairs, and family reunions, and you can allot teams in different ways, such as nuclear families, gender, or family roles.

Water

balloons are an active option for families that don't mind getting wet, especially if your venue has a large outdoor space (and somewhere to shower afterward). The competition starts with facing another family member. Each pair throws the balloon between them until it breaks. This encourages family members young and old to pair up.
Ball games get people to split into teams and compete against each other, and there is a large range of potential options, such as Volleyball, which is perfect for beaches, and which you only need to bring a net and ball, and Badminton, which needs a shuttlecock. Kickball is also great due to its limited rules and equipment; one ball and lots of enthusiasm.
Watermelon contests are a wonderful option for summer meet-ups and can help everyone to keep cool. You can nominate a family member from each nuclear family to participate, or simply set a timer and see what happens.
You may not have had a sack race since school, but these family reunion activities can help to show your family's fun side, especially if you decide to pair up or set up the race by age group.
Egg and spoon races are another fete favorite but are perfect if you want to allow everyone to play regardless of skill level or age, or enable large groups to participate at once. Every player is given a hard-boiled or plastic egg. While walking to the finish line with one arm behind their back, the aim is to cross the finish line while still balancing the egg on your spoon. You can make this more complex by getting a partner to stand with an egg in their mouth, the pair can only win if the person with the egg and spoon is able to transfer the egg in their partner's mouth to their spoon.
Three-legged races are excellent for enabling strangers to get to know one another in a fun and spontaneous way that encourages teamwork. You can even have five-legged races if you are feeling adventurous.
Hula hoop contests have always been fun for both younger and older family members, with many older relatives often beating the younger generations. What's more, leaving the equipment out can allow younger family members to practice their skills before the big event.
How can you get to know your family?
You can get to know your family by planning activities throughout the day such as walks and treks, anecdotes and storytelling, a gift exchange between young and older members of the family, or an informal meet and greet.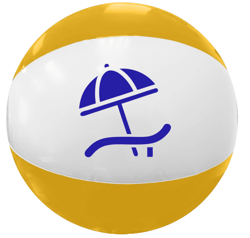 You can play games such as 'getting to know you' bingo where you can gather facts about family members and use these to set up bingo boards where family members match the facts to the person. You can gather these facts beforehand or use general facts which could match a number of people.
How about creating a fun learning experience by asking family members to bring historical family pictures with them? Then, get other family members to guess who is in the pictures and the date that they were taken. You can also do this with baby photos, where people guess which relative is the baby in the photo. You can also play a 'getting to know you' game by writing questions on a beachball. Then, this ball is thrown between family members. When it is caught, the family member must answer whichever question their hand is on when they catch it.
You could hold a family quiz where you ask relations for interesting facts about themselves. Then, you can turn these into questions that the rest of your family try to guess the answer to. You could even offer prizes, such as custom wear, to the winning team.