Above all things, a mom wants to know that her children (and husbands, too) are thinking about her. Most of us don't think of it in this way, but for a mother, the day we are born, so are they. Every moment we spend with them is special and unique – and although we aren't given instructional manuals on how to express our feelings, this Mother's Day we'll help you say I love you without words.
No matter if your shopping for mom, grandma, a sister or even a friend, Mother's Day is the day you get to remind her how important she is in your life. We haven't talked to the special women in your life specifically, but experience tells us there are a few things you probably forgot to say throughout these years, things you wish you had said. Remember, it's never too late when it comes to honoring your mother and making her feel loved and valued – so here are a few ways to show her you don't take her for granted.
Find More Personalized Gift Ideas For Your Family & Friends
Thank You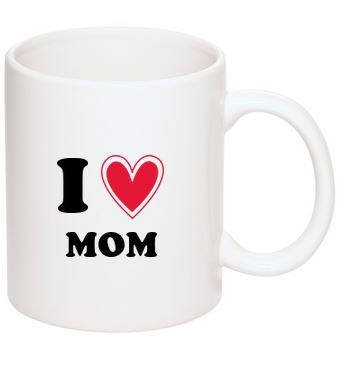 You can never say this enough. The things mom has done for you are too numerous to recall; carrying your for nine months and enduring childbirth was barely even the beginning. Remember all those times she helped you through challenges, and cheered form the sidelines when you succeeded? The little league games, the dance and music recitals? The times you hurt yourself? Your first heartbreak? She supported you and understood, even though you may not have realized it at the time.
Set some time aside (away from the noise of the holiday) and sit down with her to talk about the things that are important to her. So much of our relationship with mom tends to be about us – how much do we really know about her hopes and her dreams? Ask her about her friends over a warm cup of coffee specially made for her and show her you're interested in getting to know her as a person, too. Enjoy the time you have with her, and make sure she knows you appreciate her by giving her all your time and attention. It may look like a simple coffee mug, but every time she uses it she'll remember the day when you came to understand her as a person in her own right.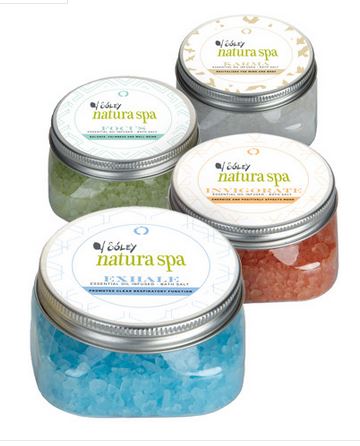 You're Beautiful
Women love hearing that they are beautiful, but research teaches us that many never truly believe it. So how about showing her this Mother's Day how gorgeous she is, both inside and out? Surprise her with a sensory experience that will linger longer in her memory. She deserves time to herself (let's be honest, she's had a lot less time to devote to her own life since you were born, right?), but many women will have a hard time prioritizing themselves. So when it's time to get up from the table after your meal together, take care of the dishes and allow her to relax. Trust me, she'll appreciate this. Get her some extra bath salts so she can pamper herself whenever she feels the need for a little indulgence.
Moms weren't born this old, you know. You (and your siblings) made them that way.
Your mom is like most women in that she probably has wonderful family stories to tell, life tips that can save you the trouble of learning it the hard way, and your favorite old family recipes. Ask her to write it all down in notebooks personalized with photos of you memories together, and don't be surprised if she starts to cry. Don't worry – these will be tears of joy.
She knows deep down that no one will ever be able to replace her, and will feel proud when you ask her how to make that fantastic potato salad that has a special something no other potato salad has. Don't forget to set a date for a kitchen session (not on Mother's Day, though) so she can show you all the special tricks and cooking techniques. You can be the designated sous chef!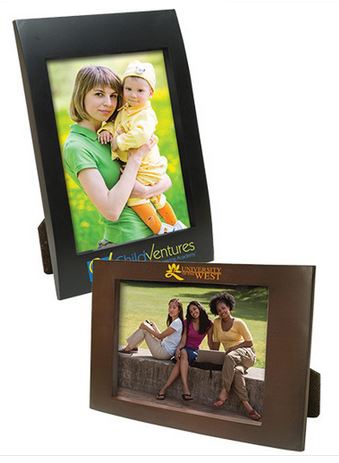 Tell Me about the Day I was Born, Again

You've heard the story many, many times (and you know she never tires of telling you) but this time you'll play closer attention to the details, ask her questions about things you never thought were meaningful and assure her that you'll never forget. When she does tell you, you won't help noticing how it sounds like the most important thing that ever happened to her. There's a reason: it is.
The same goes for grandma talking about the day your mom and dad were born. If you're looking for a gift for nana, personalized picture frames with old restored family photos bring the past to life. This creative gift will make your elders feel honored and loved, and to make the day even more memorable for her, you can also bring your children with you and let them hear the stories you've come to cherish so much.
You're the Best Mom in the World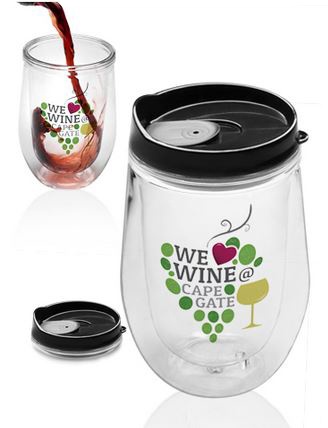 Moms secretly want to be heroes. What they don't tell you in school is that all the while you were seeking her approval she was seeking yours as well. All those times she spent teaching you valuable lessons were her way of showing you how capable, strong and loving she is. This Mother's Day you can repay the favor.
She may argue a little bit at first (give her some credit, she's modest too), but be sure you remind her that she really is the best mom in the world! Don't just tell her, either – show her. Give her a set of personalized acrylic tumblers that won't let a drop of wine go to waste. You were paying attention to her advice this whole time, right? (wink wink) After all, moms are just like us – and they want to feel like they, too, deserve unconditional love.
Whatever you decide to do this Mother's Day make sure you and your family spend some time pampering and honoring the great women who have given their all to the nurturing and development of your family. Schedule some time for hugs and kisses, too. Affection comes in many shapes and forms, but above all it is dependent on your ability to put the other person first. This is her day, and you want to include time to repay her for all the times she spent changing your diapers.