One special occasion that's celebrated by all is that of Mother's and Father's Day. These are very special people to admire and that hold a unique place in your heart so you certainly don't want to overlook this event. They raised you and made sure you were well taken care of so it's definitely a time to acknowledge all their hard work.
It makes sense that you want to do what you can to go above and beyond to host a successful day for your mother, father, or parental figure. Part of this entails getting them a gift you know they'll appreciate and that will cause them to light up when they open it. There are certain steps you can take to help ensure that the event goes off without a hitch and everyone feels pleased and satisfied at the end of the day.
Plan Ahead and Get Organized
You can have a more successful Mother's and Father's Day by planning ahead for what it is you want to do on the day. Everyone should already have the date on their calendars so all you have to do is confirm with your family members that they're around to get together and celebrate. This is the phase in the planning process where you want to be thinking of ideas for activities to partake in and gifts you want to present to your mom or dad. What's most important is that your gifts come from the heart and that you put some time and effort into finding the ideal present for each of them.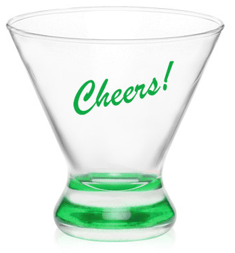 You have the entire day ahead of you so get creative and think about ways you all want to spend your time together that will be most enjoyable. For example, you may want to go out to eat and if so you're going to want to make a reservation well in advance so you have a table for your group. What you don't want to do is wing it and end up having everyone confused about what you're doing and in turn make other plans and not be able to get together. Plan ahead by making sure there's plenty of food and drinks to go around and that you have the perfect gift to present to your mom or dad during the celebration. Start brainstorming ideas in advance so you have a good idea of what you want to give to them during your gathering.
Shop Early
Mother's and Father's Day happens on the same day each year so it makes it easy to prepare in advance. It shouldn't be a surprise to you and it can always be at the forefront of your mind when you're out and about doing your other shopping throughout the year. Think about what you might want to get them and shop early to have a more successful celebration with your loved ones. Do a lot of work upfront so that when the time comes to pick out a gift you're ready and feel prepared to buy. Observe your mom and dad in their element throughout the year and try to narrow it down to a few gifts you believe they'll find the most rewarding and beneficial. Put your thinking cap on early in the year and begin to consider how they spend their day and what activities they enjoy doing to help you in your search.
Determine your budget before you begin looking around so you know how much you want to spend on each of them. Remember that moms and dads are practical people and will certainly be delighted by all the effort you put in to buy or make them a personalized gift. There are plenty of options out there if you don't want to spend a lot but still want to show you care. A great idea is to focus on what you can personalize or monogram for them as a way to add a unique and admirable personal touch.
Have the Perfect Gift Ready
Your Mother's and Father's Days will be that much more successful when you have the perfect gift ready to present to each of them. There are cheap Mother's Day gifts if you're on a budget and don't want to spend a lot of money. Some of the best gifts for Mother's Day include saying thank you over coffee using her special mug, gifting personalized bath salts and putting together photos in a personalized picture frame.
For some reason, it often seems more of a challenge to shop for dad. You'll be pleased to know that there are also cool Father's Day gifts to choose from and consider such as, personalized gift ideas like a funny custom t-shirt or an engraved pen for the dad who likes to work a lot. On the other hand, maybe you have a very active dad in your life who would appreciate receiving a stainless steel water bottle for all of his adventures. Be creative when thinking about your gift ideas for Father's Day, and their personality and how they like to spend their free time to make your job easier.
A busy mom or dad will always like and appreciate you gifting an item they can use in their daily life and encourages them to have fun and practice self-care. This occasion is your chance to show your mom and dad that you truly love and care about them and their happiness. Do your homework in advance and start to get a feel for how they spend their time and what they may be in need of before making a purchase. Remember that your gift doesn't have to be expensive but that it's the thought that counts in the end. For example, if you know they like to drink wine or beer each night after work or on the weekends then you can consider buying them monogrammed wine and beer glasses to pull out when they choose. Buy enough so that when you and your family are over at their house you can all have your own monogrammed glass to drink from.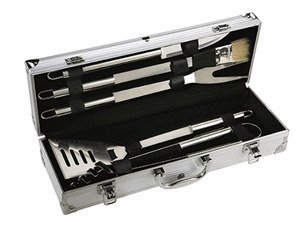 Gift giving is the most important part of the day because it's a chance to show the two people who you truly care about how much you appreciate all their hard work and love over the years. Make sure it's personalized and unique to them so that they feel as special as possible during your celebration. Remember that you don't have to spend a lot to create, and gift, a present that's going to wow them and make them feel special. If you're having trouble then get your siblings involved and see if they want to help you plan the day and go in on a gift together.
Include Everyone in the Celebration
There are a lot of mothers and fathers to be celebrated on this special day so try your best to include all those who are close to you. Remember to not leave anyone out of this special occasion such as your in-laws and grandparents. You'll be glad to know there are a wide variety of gifts for in-laws that you can wrap up and present to them too. They're likely a big part of your life and deserve to be recognized as well. A great idea is to sit down with your in-laws or grandparents and exchange old family recipes so you all have delicious meals to cook for dinner. Gift them with a notebook personalized with photos of your memories together and have each person write down their favorite and most cherished recipes to share. This may also be a good time to gift up some champagne flutes or wine glasses and monogram them so they can pull them out and think of you whenever a special occasion arises that they want to acknowledge.
Enjoy the Day
What's most important is that you all spend time together on Mother's and Father's Day and enjoy each other's company. It's not every day you can all gather as a group so be sure to cherish this time you have as a family. When you're all hanging out and relaxing is the perfect time and opportunity to present your mom or dad with the unique gift you bought them. Take delight in the fact that you're able to treat them to a special item and put a smile on their face. Plan the day out right so that there's plenty to keep you busy and fun to be had but that you have a chance to all catch up and engage in good conversation as well as you exchange gifts.
Come up with a list of activities you think you'll all enjoy doing together and then make sure you add them to the agenda for the day. Be sure to have plenty of time for resting and catching up with one another because this is what the day is truly about. Gather everyone around when it's time to give and open gifts so everyone can see what your parents get and admire the thoughtfulness you put in to the occasion.
It's a good idea to put your differences aside for this one day and to simply enjoy being with one another. What you don't want is to stir up any past drama or have any arguments break out when you're all just trying to have a nice time. Save these conversations for another day and instead focus on how much you all love and care about each other. Let your gift signify you wanting to continue to grow and develop a stronger bond with your mom or dad.
Take Pictures and Be in the Moment
It's a wise idea to take a lot of pictures during your celebration so you can remember it forever. Keep in mind you can then turn these images into personalized gifts for next year such as printing them on a mug or putting them in a frame made specifically for your family. You can have a more successful Mother's and Father's Day by capturing these moments as a group and then being able to look back and cherish this type of event for a lifetime. You may even want to ask someone you know to grab a picture or set up a timer so you can get a large group photo of everyone who's there on the day.
When you are together it's a good idea to put your other tasks and worries aside and to simply be in the moment with your family members. Your mom and dad want to spend time with you and be around you on this day so be prepared to focus on them. Have a successful Mother's and Father's Day by giving your parents your full attention, don't let your mind wander and put your phone away so you can be a part of the party and celebration.
Conclusion
No matter who you are, it takes careful planning and preparation to have a successful Mother's and Father's Day. Follow these tips and you should be in good shape as you approach this holiday in future years. Spend the majority of your time and energy picking out the perfect gift for your parents because this is a great way to show them how much you love them and to thank them for all they've done.
At the end of it all, they'll have a personalized gift that you gave them and will always be able to look at it and remember what a nice time they had celebrating with you on that specific date in their lives. Avoid stressing out as you prepare and shop and instead think about what's going to put a smile on their face and bring them the most joy to help you decide what to get him and her. Plan and think ahead and you shouldn't have any trouble coming up with a unique and fun gift idea for your mother and father to enjoy and always remember.