Lanyards are one of the most versatile products out there. From holding name tags to organizing the home, and running a successful business, the list goes on and on.
Following are 19 creative genius uses for lanyards.
1. Trade Shows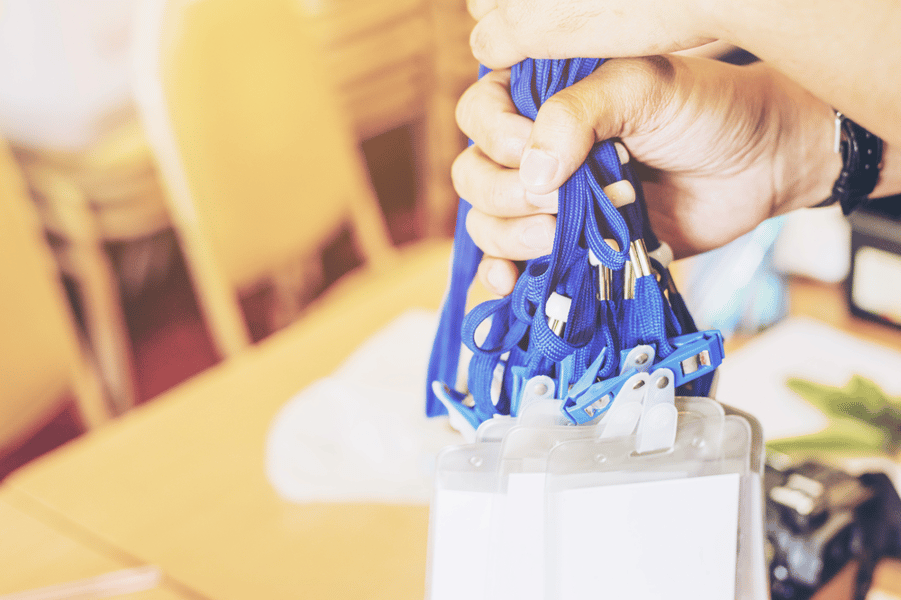 Companies, programs and organizations come together a few times a year to exhibit their latest products or services. The trade show floor is filled with vendors and guests, and lanyards are indispensable to the environment. All attending must have a name tag and also information about whom they are affiliated with. While there are massive crowds at these gatherings, most people attend with a specific vendor in mind. It helps to make oneself visible in the madness.
Additionally lanyards with name tags are vital to keeping the premises safe. There will be patrolling security guards at these events, but precaution is vital to protecting those attending. Most events will require guests to wear a ID tag.
2. Conventions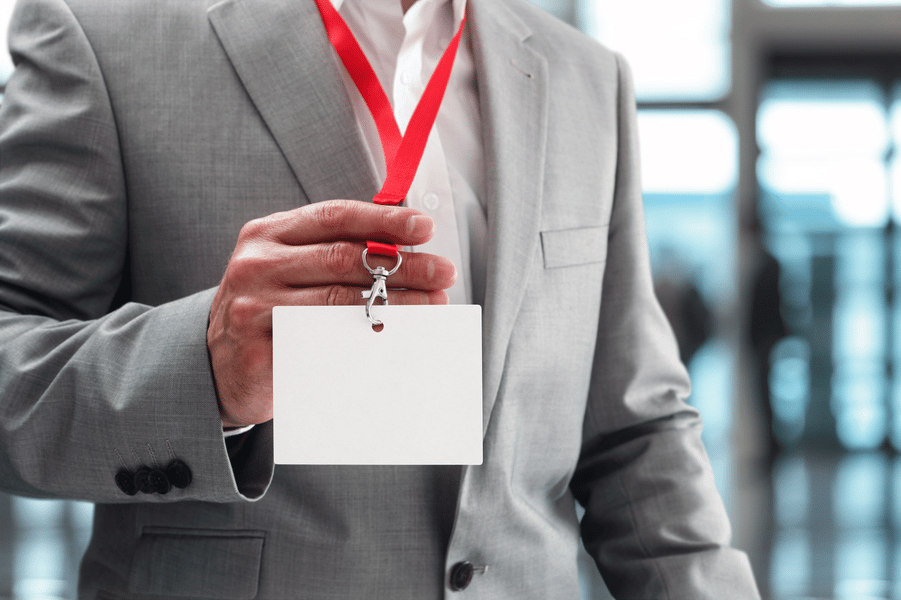 A well-organized convention will implement lanyards with name tags. This helps attendees identify those around them and the company they work for at a quick glance. As in trade shows, safety is maintained when attendees can be quickly identified and checked for security at the entrance.
3. Traveling
Traveling without all the proper paperwork in order is a recipe for disaster. Lanyards help you organize all travel must-haves, e.g. passport, ID, camera, hotel key, etc. Allowing you to easily access them when necessary, they prevent you from misplacing them, too.
4. Political Rallies
Event planners for political rallies need be available to those in the crowd with questions, or if a problem arises. Lanyard are a great way to designate who can have access to candidates and who cannot. Understanding it from a marketing perspective, lanyards also help attendees identify other party affiliates in the crowd.
5. In the Kitchen
Picture this. You're on the hunt for that bottle opener that once again made its way to the back of your utensil drawer? Lanyards are an effective way to organize tools and have them at arms reach when you need them most. The last thing you have time for among the chaos in the kitchen, is to spend valuable time rounding up your tools. Simply hang your tools in lanyards from easy to reach spots in your kitchen, and your workflow will be transformed.
6. In the Garage
Few objects get misplaced more often than tools. Like in the kitchen, use lanyards with hooks to hang tools you frequently use. No more will a lost hammer derail your weekend project.
7. Law Enforcement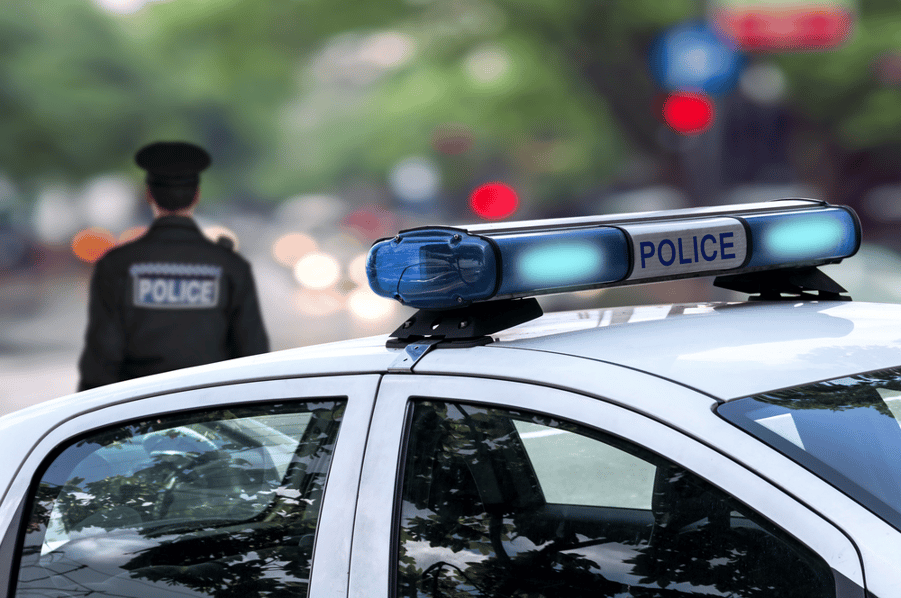 It's important for law enforcement officers to have their badge readily available while on the field. Security and government officials must quickly identify themselves in the face of a crisis. At such times civilians are desperately trying to obtain information. And it's convenient to have a badge secured when the crime scene tape is raised. This is an effective way to reassure private citizens, and let them know things are under control.
8. Gift Shops
When crowds descend upon a gift shop, finding an associate to answer your questions and check prices can get tricky. Arm employees with name tags on lanyards for a simple way to make them more visible in bustling shops.
9. Summer Camp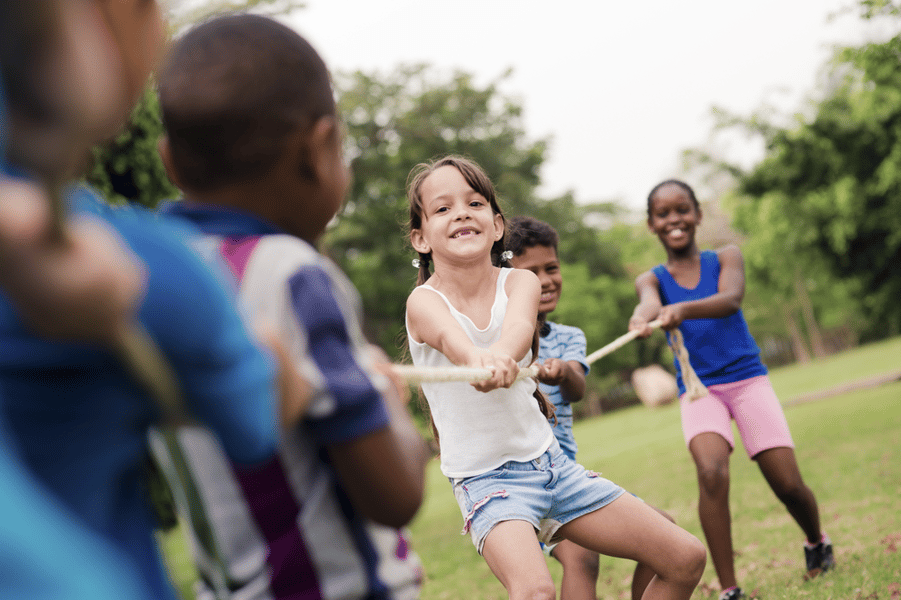 Camp, the place where kids have the time of their lives with friends. Camp is a valuable, shaping experience for kids of all ages. From science camp to overnight camp and theater camp, fun and a whole lot of learning goes on. However, lanyards are a must when you've got hundreds of kids rolling through your camp each summer.
In addition to securing name tags, they keep personal emergency contact information, and other essentials at hand. Imagine the mayhem if kids were responsible for these items without the help of lanyards!
10. Children
If you have a forgetful child, a lanyard is a creative way to help them stay on top of things. The days of mixed-up messages are gone forever. The same goes for teachers not receiving notes, and permission slips never making it to their destination. Strap a lanyard with the lunch money or important note around your kid's neck. Send her to school and rest assured your message will be received.
11. Camping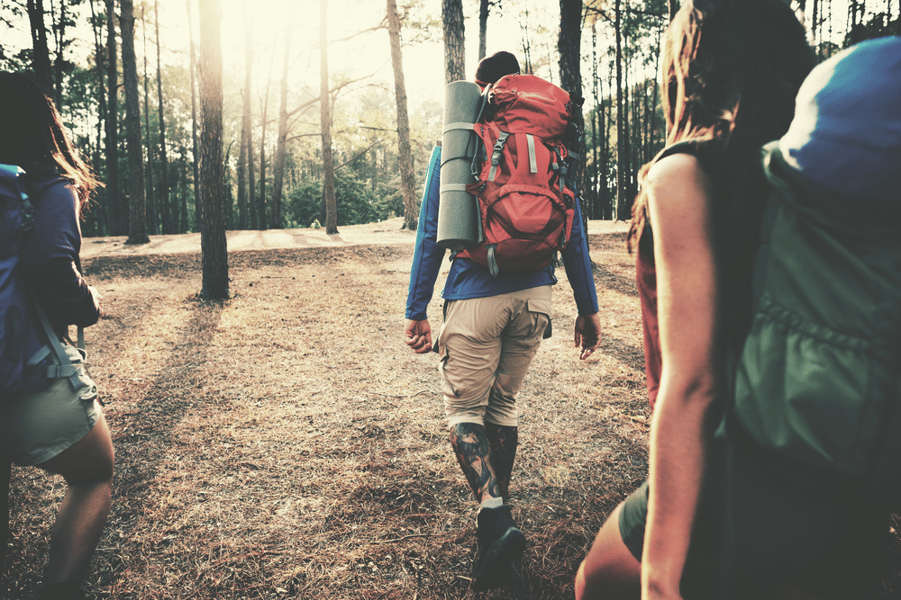 Camping comes at the price of a number of essentials. And misplacing your compass or pocket knife is a sure to put a damper on your trip! Lanyards will keep all those little tools together and at arms reach. Hang it around your neck or on the frame of the tent. You'll be set up for a successful memory-making outdoor adventure.
12. Boating
From first aid supplies to safety devices, everything needs to be securely fixed to the boat. A rocking boat is at high-risk for things to go terribly wrong. Just like the sails are tied down, use lanyards to secure other essentials else to the boat.
13. For Students in School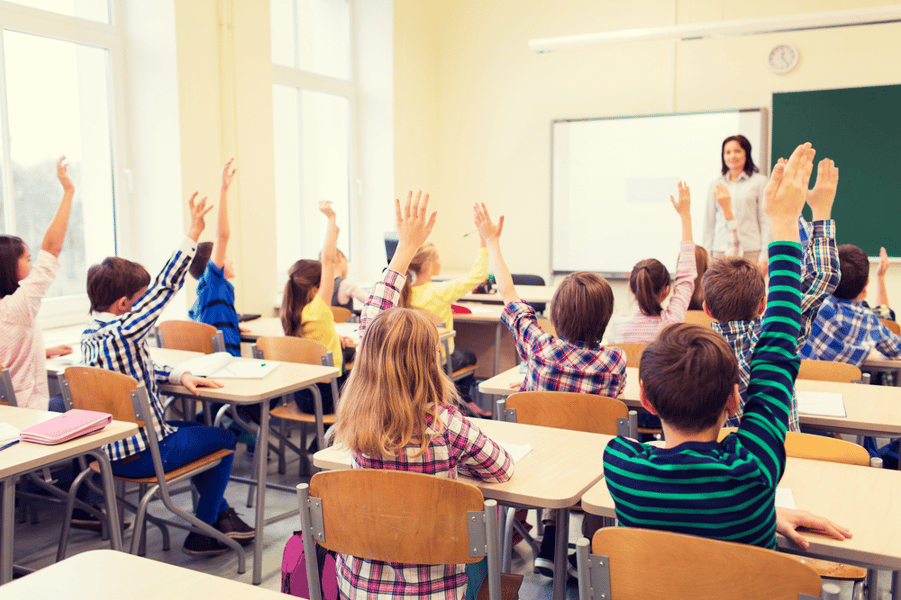 From kindergarten all through college, lanyards will aid teachers, PTO volunteers, or a parent chaperone. Make lanyards for your students so that you can keep track of all coming along a field trip or excursion. Lanyards will also help you learn their names quickly and not mistake Dylan for Nolan.
Organizing groups of kids during class trips can make for a smoother experience if you use lanyards labeled with names. Assign students into groups using color coding on name tags. Any school function: field day, science fair, athletic competitions, etc., will run more smoothly if you incorporate lanyards.
14. Promotion
Print lanyards with your company name and information to distribute at your business events and trade shows. This is a simple way to spread the word about your company. They're small, free and will go quickly! This way you'll generate more customers and create buzz around your services.
15. Public Speakers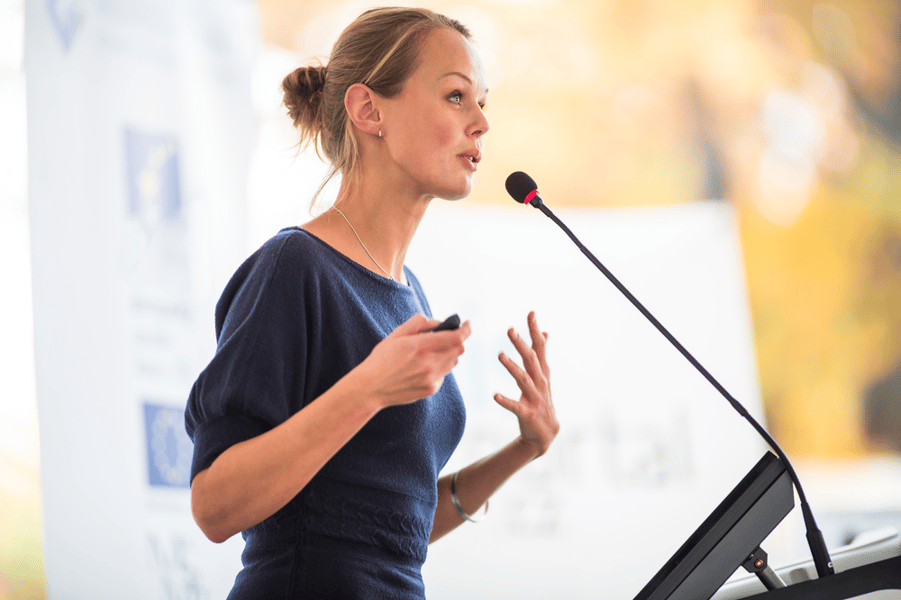 If speaking at a seminar, you will need to be easily identified by your audience. Lanyards are an affordable way to manage speakers and attendees. They're a great way to identify those with golden ticket and others who don't.
Lanyards with the general information of attendees (name, organization of affiliation) will make for a smooth event. Those hosting the event, whether an organization, a motivational speaker, or pastor, will appreciate a room full of supportive event-goers. Plus, they're a great way to help identify staff from guests.
The speakers themselves should also wear lanyards to identify who they are and what they're doing.
16. Church
There's a lot of concern about safety in churches, particularly safety for children. Most visitors aren't eager to drop off their 4 year old in a brand new classroom with a bunch of strangers. However, name tags ensure some level of organization, and help assuage the fears of parents.
It's important for those in leadership to be easily identified. This way they're much more accessible to guests and new people. Greeters, ministry leaders, and those helping out in any way should also wear one.
17. Coaches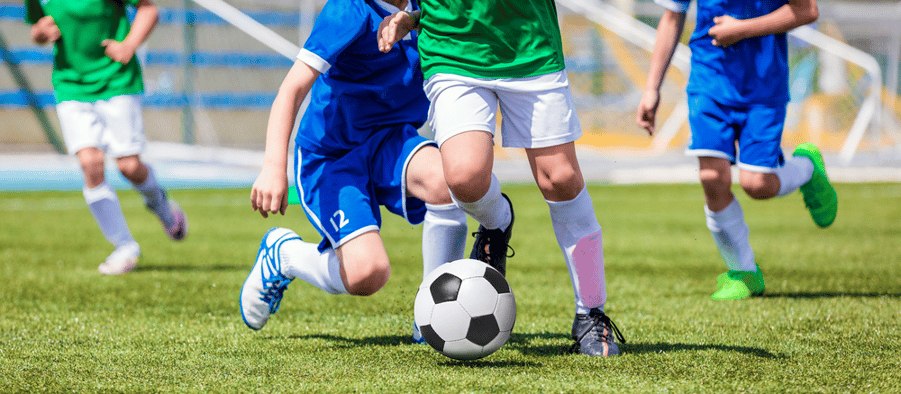 In a typical sporting practice or game, teammates typically wear the same or similar gear. It's easy to mistake an overly-enthusiastic parent with the coach who's actually in charge. Be it the first day of the season, or the finals, it's important to easily identify who's who. Make sure to use fly away lanyards that detach when tugged on to avoid injuries on the field. Lanyards with pockets also give coaches a place to stash plays or strategies and stay hands free.
18. Corporate Employees
Large corporate buildings must take security measures to another level. Most will even implement mandatory lanyards to identify employees from guests. Lanyards will contain ID's, but also confirm whether people are cleared for entrance to a building, floor, or particular room.
A great screening process, lanyards also ensure the safety of those in the building. Companies are responsible for the safety of everyone inside. An in-form security system helps prevent liability in negligence.
Lanyards with pouches give employees a place to stow business cards, keys, and other important paperwork.
19. Concerts and Festivals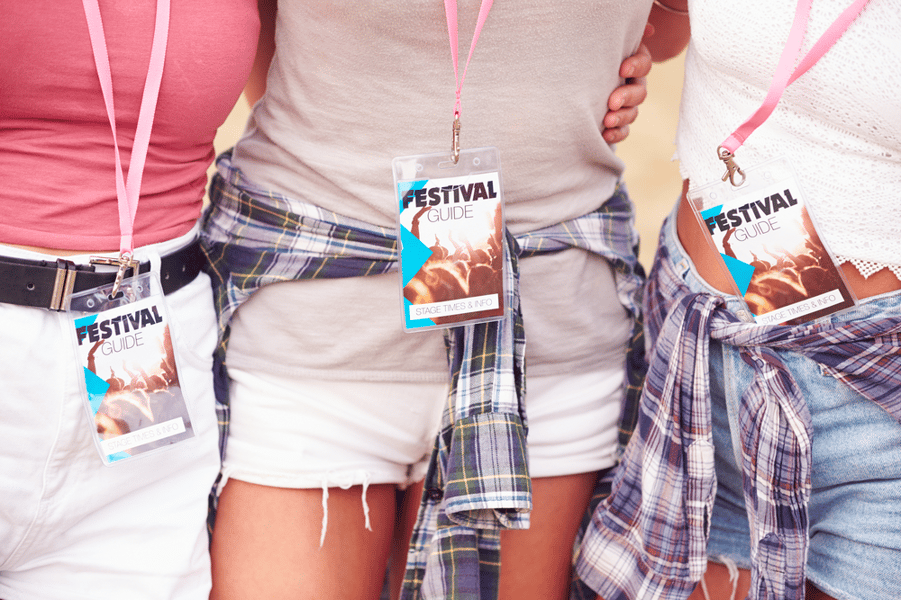 When high profile bands and artists have a concert or perform at a festival, it's vital to keep track of who has access to what. Lanyards can be used for backstage passes, roadies, technicians, band members, and VIPs. This will prevent all the fans from ending up where they're not supposed to be and guarantee privacy for artists.
Conclusion
The possibilities are endless. Let this spark creativity and open your eyes to all the ways you can use this incredible and yet simple product.
The point is, no matter who you are or what you do, there are numerous ways lanyards can improve your day.