Making students interested in school can be a struggle for parents and teachers alike. However, with the right methods of praise and reward schemes, as well as the ability to boost school pride and make school seem more fun, it is possible to enable students to enjoy school and feel excited about their classes. If you want to boost school patriotism and reward your students for their hard work, read on for some of the best tips in the textbook.
Wave Farewell to Your Teachers and Say Hello to Summer Camp Fun
How to Make Classrooms More Fun
Helping students feel patriotic about their school can boost engagement levels and create a hard-working atmosphere. To promote school pride and help students to feel as if their work is valued within the school, you should consider personalizing your classroom.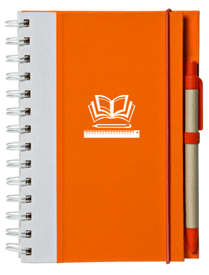 Good Ways to Show Students Praise
Throughout the year, it is important to implement good student engagement strategies to encourage them to work hard and succeed. Students have other concerns such as their home life which can leave them feeling demotivated throughout the year, and so it is important to give your students praise and reward them when they have done well.
Best Annual School Events
There are many annual events that teachers can hold throughout the year that can help to keep students motivated and continuously reward them for all the hard work that they have performed during term time. If you need inspiration for annual events, read on for some of the best student engagement activities that you can do with your class.
Holding a Spirit Week is a great way to boost school pride before big inter-school events or even just before exams, helping students to perform well in order to make their school a success. Some of the activities during Spirit Week could include holding team sports events or talent competitions throughout the week. One of the most popular activities during Spirit Week includes fancy dresses, where you can hand out school personalized prizes for the best-dressed students. You can also boost the fun by holding themed days such as superheroes, around the world, what you want to be when you grow up, and pajama day.
If your school is an active or sports-loving school, holding a Field day is the perfect way to encourage students to represent their house or team. You can split teams by homeroom, grade, or simply at random throughout the school, and hold a day of fun sporting events such as races and field events. You can also set up other activities during the day such as water balloons, crafts, or a bouncy castle.
You can hold a talent or lip sync competition for your school, which anyone or any ability can enter. You should set a number of students to judge or choose a panel of teachers, and allow students to choose sports-themed names to boost school morale.
If you know of any creative and arty students in your school, why not set up a sidewalk chalk competition? All you need for this is a schoolyard or paved area such as a basketball court. Students should then be given themes or inspiration which they can then use to create their designs from, and if you want to make this even more patriotic, why not make these school-themed?
You should consider forming a Pep Rally to close off events, where students can all gather together to celebrate the end of term and show their team spirit. Now is a good opportunity to reward prize winners and announce awards, set up a cheerleading team to perform, or rouse the school in their school song or favorite tune.
Students versus teacher events can also be a fun way to shed any animosity between the two factions throughout the year; no matter how much homework you set. This can help everyone to see that they are working towards the same aim; a better school. Events can include sports, such as football and sporting contests.
How to Boost School Pride
Getting students to feel school pride can be extremely motivating and can help you to find how to increase student engagement. To get students to show school pride, you should set up a poster competition where clubs and societies can design their own school banners that others can vote for. This can be to win a prize, such as a school

t-shirt

or

sunglasses

. You can also vary this by allotting each club a door and allowing them to design a patriotic pattern that represents your school.
There are no better school spirit ideas to help students show school pride at events than face painting. There are many design inspiration websites that you can find on the internet, and you should try to get this to reflect school colors for the ultimate effect.
You should also provide school bumper stickers to parents and students so that they can show their pride in the school throughout their local area and help you to promote your school's success.
You should also include a photo booth in your event plans as these are exciting ways to preserve school events and spread school pride through slogans or crests on the photos themselves.
School motto competitions are also a fun way to allow everyone to contribute towards the running of the school and school pride, with many students having creative and inspirational ideas that can contribute towards your school. These can be played over loudspeakers at events or painted onto walls, and teachers can provide guidance for these.
Students can also show support for their school through creating their own noisemakers from plastic bottles that are filled with small items such as stones, and then decorated in school colors. These can even be sold at events to raise funds towards the school's upkeep.
What You Need to Plan a Spring Formal
Spring Formal is one of the best ways to reward your students after a year of hard work. If you want to jazz up the event for your students, or you have found yourself in charge of planning and have no idea where to start, this list of Spring Formal themes will help to make your event special.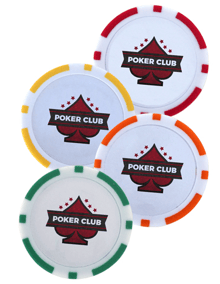 Let us know how it turns out. Make sure to share your photos to our Facebook or Twitter accounts. We'd love to see how you made the big night a special one.