Keeping students motivated throughout the school year presents its own set of challenges for teachers and administrators. Each group and classroom is unique, made up of different personalities and learning styles.
Engagement with students is vital but can be difficult in the midst of diverse populations, varied backgrounds, and competition with advanced technologies. Keeping students engaged in a school setting is necessary for learning and effective communication, and if a student seems bored or disinterested, it often means they have stopped listening to instructions, which can lead to gaps in learning.
5 Ways to Keep Students Ready to Learn With Personalized School Supplies
Keeping students motivated can take many forms, including words of encouragement, visual aids, and rewards for positive behavior. No matter the method, teachers have a broad spectrum of options available to them in order to engage and motivate their students. From the beginning of the school year through the end, there will be a number opportunities to express a positive attitude, and cheer kids in the learning environment.
Find More School Supplies To Promote School Spirit
1. Praise Them
It's been estimated that the average human will speak about 16,000 words every day. Of the words spoken, how many are really positive and encouraging? A lot is expected of kids these days, and simply raising our aspirations won't help them academically. Students need praise throughout the day; they feel the pressure to do well in school, and in most cases have responsibilities at home. Positive words and praise for a job well done can make all the difference, and serve to encourage them to stay engaged in a school setting.
Praise can easily come in the form of written notes with personalized back-to-school gifts like custom erasers, which are both functional and fun. You can get your students excited and invested in their studies when with fun school supplies customized just for them. Give it to them as rewards when they turn in their papers in time, or maybe to those with the highest grades in the class.


2. Spread Enthusiasm
An enthusiastic environment is key to a positive learning experience. If a student feels like he or she is part of a team and a valuable member of the group, they can also see that their contribution is important and needed. As the school year starts, an assembly of personalized school supplies is a great way to jumpstart a new season together. Tapping into a student's gifts and utilizing them in a classroom setting creates unity and a sense of purpose.
But don't forget to keep up with the spirits later on the year. Nothing calls for a celebration quite like when a student makes improvement in his or her grades. Create an opportunity to share the progress with others in their circle - send them home with a note of praise they can show to their parents and siblings.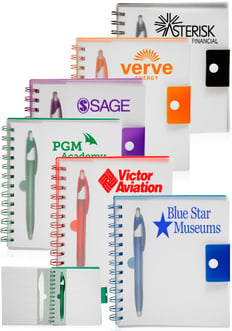 3. Track Improvement
For many students, visual aids are an effective way to understand where they have been and where they have the potential to go. By tracking improvement, a young person can better grasp how much they have learned and what they still need to work on. One way to help is by providing students with personalized planners; not only does this provide a way to see the school year at a glance, but it helps them keep track of goals for the future. A student planner with fun designs as part of a back-to-school supply kit can be a valuable tool for kids and teachers alike. There is something exciting about seeing one's own progress as time goes on and celebrating those achievements.


4. Hold Contests
Who doesn't love a good contest? While students may think it's all about having fun, teachers know an educational contest can be a great way to engage kids and keep them motivated. Contests, as a healthy form of competition, are a fun and easy way to encourage students to learn and explore. And of course where there is a contest, there has to be a prize. Make them worthwhile by giving away personalized school supplies they can continue to use around the classroom. Custom drawstring bags, t-shirts, and custom rulers are a few fun ideas to consider. For example, drawstring bags are perfect for carrying gym clothes, lunches or a light bookload. They're small and flexible enough to stash in a locker and durable enough for the everyday life of a busy student.


5. Reward Good Behavior
A classroom is made up of a variety of personalities and levels of responsiveness, and students are also bringing with them their own social backgrounds and experiences into that environment. Although rewarding good behavior may look different for each child, it is an important part of motivating and engaging students. Rewards can be as varied as the students themselves; they may come in the form of a break from class work, a sweet treat, or a gift. Customized items like personalized portfolios, when printed with a school or team logo on them, can serve as motivating rewards for good behavior no matter the age of the child. They also help students stay organized and keep important papers and documents at hand.
Every school year brings its own unique set of challenges and victories; because each student is different, so too is every classroom and educational group setting. Maintaining an atmosphere of curiosity and wonder may become more difficult as time goes on, but it is an attainable goal with a little bit of iamgination and creative thought.


Conclusion: Keep Kids Motivated with Fun Rewards
Keeping kids motivated and engaged isn't always an easy task, but it is possible and worth the effort. Whether in the form of positive praise, spreading enthusiasm, the use of visual aids to track improvement, a fun contest, or rewards for good behavior, these can all be meaninful and formative. Get equipped with the right tools for a fun year ahead, and expect to achieve more!
At Discount Mugs you will find hundreds of quality promotional products to help teachers motivate and engage students throughout the year.