2020 is the year of clear vision. The year we give priority to our dreams and passions, and make them happen. As a matter of fact, that also includes the promotional products industry. DiscountMugs is committed to present you with custom promos that do what exactly what they promise. The last thing any of us want is to make your company appear out of touch with its audience, or a contemporary crowd. DiscountMugs 2020 Winter Catalog is a preview of what we have in store for the year, so take a deep dive at the link below and browse seasonal products that will effectively engage your audience.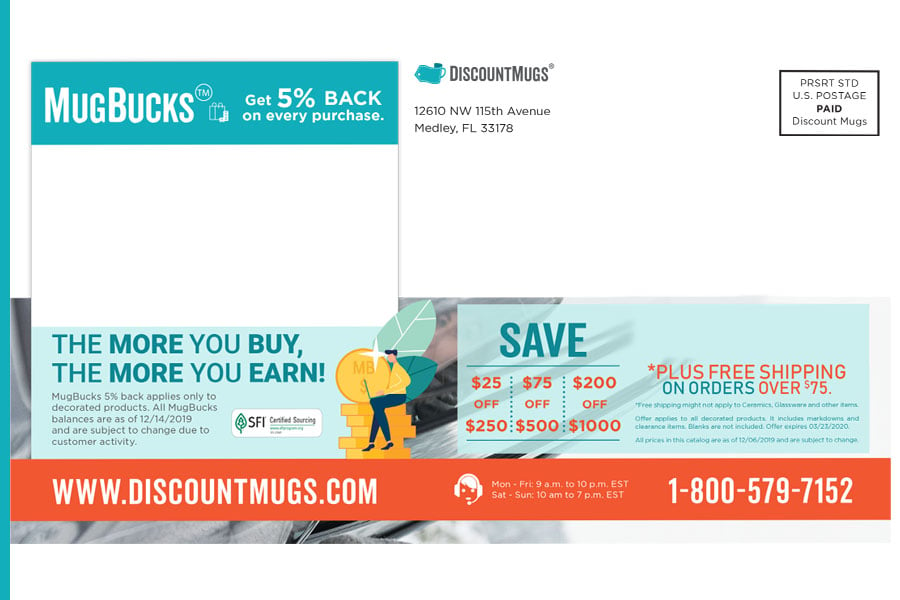 Did you sign up for trade shows in the first quarter, or want to send loyal customers a gift to break the ice built up over the holidays? This is your chance to browse seasonal items that'll strike a chord with your audience. Here are some of the categories we explored this season:
Winter Gift Basket Ideas
Totes and Bags for Sports Fans
Totes and Bags for Party Planners
Office and Writing
Trade Shows
Doctors Offices
Getting Ready for Spring
Travel Accessories
Café & Gifts
Leave a message in the comment section below if you'd like to receive a copy of our 2020 Winter Catalog. Otherwise, download the PDF version to take with you on the go, share with colleagues, family and friends!
Download More Catalogs