Wedding planners and brides-to-be, I know that creating the event of your dreams is no easy feat. Luckily for you, at DiscountMugs we have the secret to what makes your nuptials truly memorable. From customizable beverage koozies to calendars, plus shot glasses and tote bags, when it comes to the different ways in which you can utilize your gift, you're never limited to just the day-of! In this article, we'll dive into all the fun ways you can apply engaging, useful accessories to pre- and post-wedding celebrations. I'm here to guide and inspire you to design the wedding of your dreams, while saving the most for your wallet. The options are endless when it comes to bringing your personalized message to life, delighting your guests, and remaining a tangible reminder of a very special day.
Following are tips and tricks to plan your dream wedding, so we welcome you to read below for ideas that could fully complement your wedding vision.
Save the Date Reminders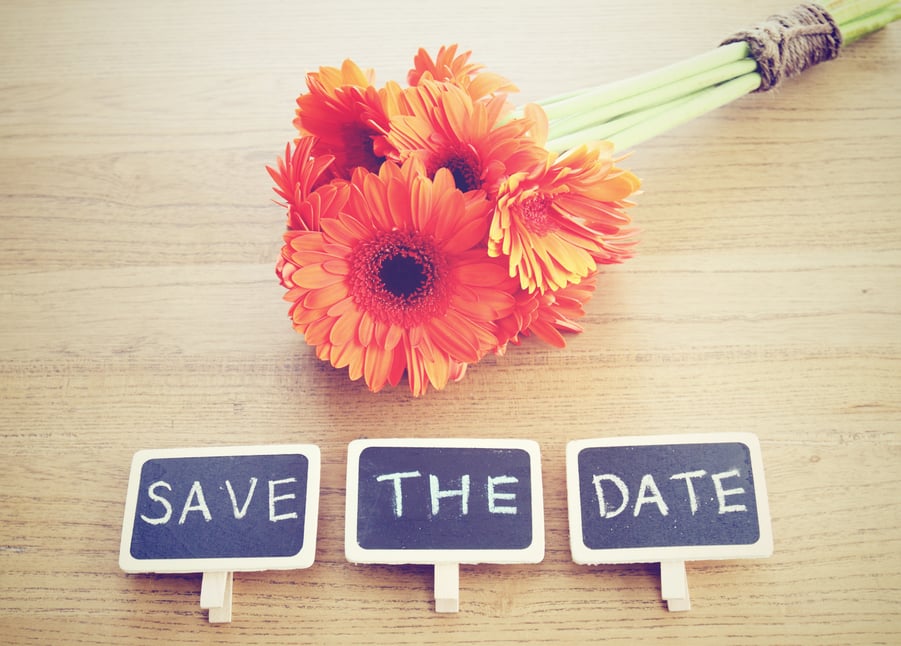 Why turn to paper and ink when you can send out one of the coolest reminders for your wedding? Koozies are one of the cutest ways to say We'd really like you to be with us on this day! Using a tangible accessory in the form of a reminder or invitation brings a personal touch to the gesture. Plus, with the potential for daily use, personalized koozies keep the excitement abound in any household for your big day. The Save the Date initiative is a popular way to send your message, you could personalize the koozies to say "We're getting married," with names, and the date right below. "Please hold the date" or "We hope you'll join us" are other formal and inviting ways to ask your guests to set aside their time. No matter how you decide to say it, I know that your koozies will surprise and delight your guests until the day you say I do.
Bridesmaids and Maid-of-Honor Proposals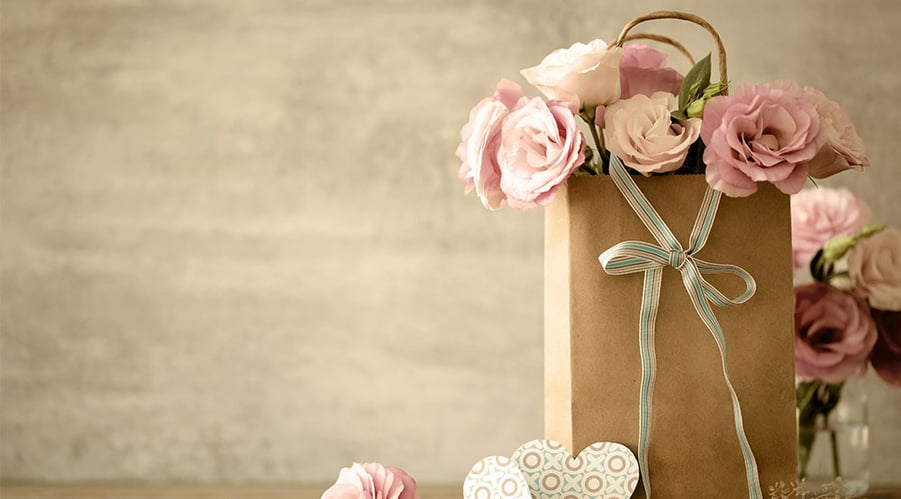 Know the easiest way to make your bridesmaids and maid-of-honor feel welcomed and honored? Surprise them with a package of goods they can use in preparation for the big day: Champaign glasses, t-shirts, snacks and calendars! Durable totes can double as a gift bag and a grocery bag your ladies can use on errands, and you can fill them to the brim with your items of choice. You can choose to customize each item differently, so that each one displays a different message. One way to do this is to feature a general message about your wedding on the tote, and use the other items to formally ask for their participation in your reception. They'll love going through the bag of personalized accessories they can use before the wedding, and can count down the days using a customized calendar (don't forget to mark your date!). A personalized t-shirt that represents a special role in the ceremony (maid-of-honor, bridesmaid, etc.) will get your wedding day squad excited to celebrate the big day.
Bachelor or Bachelorette Invitations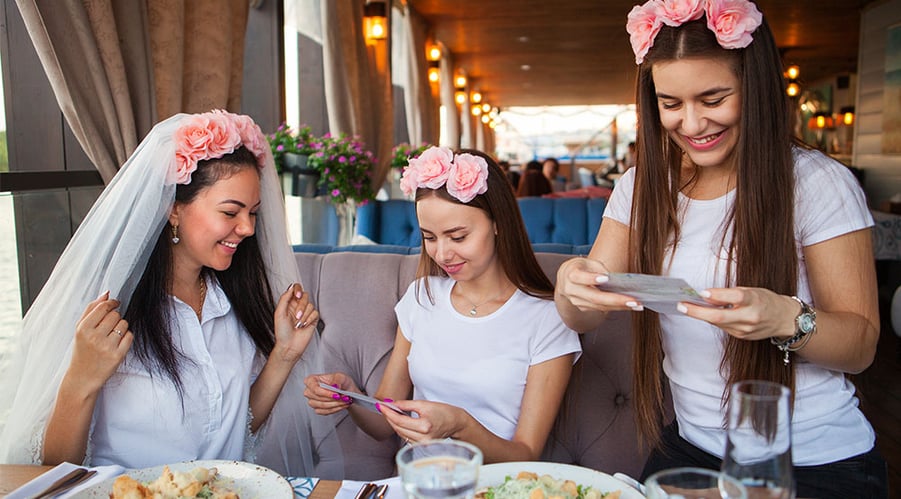 The key to having the coolest bachelor or bachelorette party is the favors, but what if you handed them out before the party even started? There's only one way to invite your closest friends to celebrate your nuptials: with personalized care packages that will get them through the time leading up to your party, and during! Personalized t-shirts, sweatshirts and mugs are a great way to remind your guests what they mean to you. If you have a special photograph in mind, you can have it printed on any of these items and include your message, "come celebrate with me!" or, "let's create new memories!" Bottle openers, phone chargers and hand sanitizers make thoughtful inclusions to your party bundle, as they have the potential to be used constantly throughout your celebration. Plus, the presentation of your party bundle will be completely photo-worthy and shareable with followers and friends!
Wedding Survival Bundle

If you're the bride who's having a celebration that might require some extra support like sunglasses or sunscreen, look no further than providing your guests with the proper tools to make it through the ceremony. Destination weddings on the beach, lake or farm could leave some guests unprepared! Why not get them ready with pre-wedding favors to keep them comfortable as they watch you tie the knot. Inside of a personalized tote bag, you can include sunscreen, sunglasses, lip balm and a mobile phone charger they can use to take more photos! Instead of handing them out, you could place them at each seat for the ceremony, or use them as a decoration for your tables. Guests will love arriving to a table with a bag full of gifts they can open and use immediately. Plus, they'll appreciate the extra storage they can use for things they accumulate throughout your celebration.
Your wedding deserves to be the highlight of everyone's year! There are a million different ways you can write a message, but sending yours in the form of personalized accessories is unique and memorable. You can use them as a way to create excitement and anticipation for your big day, or as a medium for letting your guests know they'll be an integral part of your ceremony.
Leave a comment below - We'd love to hear about your thoughts on other excellent wedding favor ideas.