As a college student you can often feel strapped for cash. That's why college social groups and organizations like sororities and fraternities, specialized clubs and groups, and even sports teams, need to hold fundraisers throughout the year. Whether to pay for a trip to a leadership conference, fund new uniforms or help cover costs of an event, fundraising events are a common part of collegiate social life.
Coming up with fresh college fundraising ideas each year can feel challenging even for the most creative groups. Before you launch into idea mode, you'll need to determine what the campaign will be about and decide what ideas will gauge the most interest from participants. There are lots of great school fundraising ideas out there — and even more ways you can customize your campaign so it's unique to your organization or school.
First things first.
Set Goals
As the saying goes, if you fail to plan, plan to fail. You need to figure out what the goal is for your fundraising campaign. How much do you need to raise? What is the deadline? Who is in your target audience. How will you promote the campaign? People respond well when specific deadlines and targets are set, so engage them in the challenge of meeting your goals.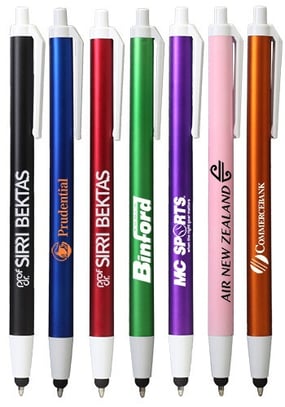 You can even make meeting those goals another fun layer of the campaign. For example, in a campaign for The University of New Hampshire, they used the alumni office's phone number as a way to set benchmark goals (1-603-862-1234). When they hit each milestone (1st donor, 603rd, etc.), they celebrated by picking a random donor to win a prize.
If you reach a certain dollar amount, the president of your organization will film a cover of a popular song and share it across social channels
If you hit a donation number goal, everyone on campus will wear wigs for a day
If you hit a big milestone, a challenger will match the funds already raised (great opportunity for a local business sponsor)

Here are a some great fundraising ideas to get your members, fellow students, alumni, and other university supporters motivated to give.


Enter to Win Big by Donating
Winning something big is one of the most popular fundraising ideas, but it works! Secure a big ticket item, preferably donated, that most people would find interesting. Then, plan a contest donors would be excited to win, like making the actual donations equal an entry to win the big prize! A few ideas:
Contact a local car dealership about donating a car
Work with a hotel to secure a weekend away
Contact your school's athletic department and create a Fall Football Fan Getaway Package with tickets to a big game. Try to secure a meet and greet with the coach or players, and wrap up a school pride package with a branded custom stadium seat cushion to bring to the game.
Smaller prizes are always enticing too, and easier to secure. So try to add a few of these to the mix too:
Sing or be the half time entertainment at a sporting event
Have lunch in the cafeteria with the school mascot
Get a VIP parking spot on campus for a month
Have dinner with your favorite school sports star

Leverage Other Events
If you go to a school with a big athletic program, especially football, where tailgating is a sport of it's own, this is a huge opportunity to raise funds for your cause.
Be the source of the best burgers at the game with a cookout tent.
Host a drink stand and distribute cold beverages in custom printed koozies. This is a great way to promote your organization, cause, message, too.
Have your group work the concession stand at the game wearing printed cotton t-shirts with your cause moto, event date, logo or goals on it.
"Newsjack" the social media hashtags your school uses during big games to get the word out about your campaign too. Try to get a picture with the school mascot, and share it on your social channels.
You can also give out custom printed retractable pens, which are an inexpensive giveaways your guests can keep after they fill out forms or raffle tickets.


Fun Interactive Fundraising Events
Creating a school fundraiser doesn't have to be one big affair. There are lots of small events that can really add up to something big. Here are a few ideas:
Host a movie night in the student center and charge for tickets and snacks
Have a bake sale where everyone gets to decorate their own confections (give a prize to the winner) You can even create teams and have your own version of Cupcake Wars!
Plan a bowling competition at a local lane (and see if you can get the games donated)
Offer a finals week or holiday snack delivery or gift service (balloon or candy grams, or fun baskets are always appreciated, and will be highly visible)
Have a dog or pet wash in the community
No matter what you do to hit your fundraising goals, always have fun! There are so many college fundraising ideas that can in turn be a good time, for a good cause. Decide as a group what the best options are to meet your goals, and get to work! It will be worth it in the end.