Coming up with unique fundraising ideas each year can feel challenging, even for the most creative groups. Before you launch into idea mode or start planning, you'll need to determine what the campaign or event will be about and decide what ideas will generate the most interest from participants. There are so many great fundraising ideas out there which can be tailored to your campaign so it's unique to your organization or school, the trick is deciding which events will lead to the best results. You should find a fundraiser that will work for you and that will generate enthusiasm excitement in your volunteers and donors.
Check out these great fundraising ideas for organizations, pick one that fits your needs and resources and take a look at the helpful hints on how to run a great fundraising campaign.
Product Fundraising
A product fundraiser is selling products (either your own or someone else's) and keep a percentage of the profits for your cause. The product could be anything from lollipops to t-shirts, but it's often best if it's related to your organization or cause in some way.
Fun Run
A fun run (a.k.a. Walkathon or Jogathon) not only gets people interested in your cause but also encourages the local community to get active, so it's a win-win! Anyone who is participating should collect pledges from people who promise to donate a certain amount of money per lap or mile run by participants. You'll need to prepare for your event at least 3 months in advance, go heavy on the promotion and plan the event in great detail from laps to snacks and music to matching t-shirts.
Raffle
Whether you're after easy fundraising ideas for small groups or larger scale fundraising ideas for organizations, a raffle is always a good choice.
If you can secure either a number of donated prizes or a few big ones, you can sell tickets and draw the winners from the pot. To get big prizes, you should use your contacts and those of your team to contact local businesses who may be willing to help.
For example, the big prize could be a car donated by a local car dealership or a weekend stay at a local hotel. A range of secondary, smaller prizes are always good to have too and a lot easier to secure. Maybe the winner gets the opportunity to show off a talent at half time at a sporting event, have dinner with their favorite school sports star or get a VIP parking spot for a month.
Alternatively, you could run a 50/50 raffle where half the money raised by ticket sales goes to your cause, and the other half is divided into cash prizes.

Cook-off
Everyone looks forward to a cook-off fundraiser and they can be easily adapted to different sizes and types of organizations. You can be complicated or as relaxed with the rules as you want, but the basic idea is that people sign up to enter the contest, bring their food (or prepare it at the event) and then the food is judged. People who come to eat the food pay to get in, and all the profits go to your organization!
Judging can be done by a chosen panel of people, or you can have attendees
vote with cash, i.e. the dish with the most money wins. The winning chef receives a prize and, of course, bragging rights!
Silent Auction
If you can secure big ticket prizes from local businesses an auction can be a really effective way to raise funds. Each prize has a form in front of it on which people can write their bids as well as the item's value and minimum starting bid. There are also a variety of websites that offer online silent auctions if you don't want to organize an event where everyone has to be present.
Bingo Night
Bingo nights can be great social events and bring in big bucks for your charity or group! If you can get a caller who is a local celebrity, they can be a big draw for your bingo game. At a bingo night, there is a charge per card, and you should encourage people to purchase more than one card to increase their chances. Other money making elements can be added to your night as well such as selling refreshments or running a raffle. Prizes for each round could be donated items or customized items such as coffee mugs or water bottles with your organization's logo.
Car Wash
A car wash may not be ideal for certain groups, but for many it can be an easy way to bring in a good amount of money in just a few hours.
All you need to succeed is a good location, well-made signage, and some hard workers who are not afraid to get wet. You can offer donation buckets for people who may not have time to stop but could put some money in your bucket while they are stopped at the corner ad you can also sell refreshments for people to enjoy while their car is being washed.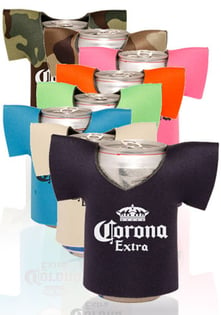 Sports Tournament
A sports or games tournament can be a fundraiser that is attractive to everyone, even people who aren't athletes can spectate or you could try something less formal like a bowling tournament at the local lanes or a children's putting competition at the local golf course. You can charge money to get into the games, and award the winning team a trophy. You can make money by recruiting sponsors who will pay to advertise on t-shirts, wristbands or programs. You can also sell refreshments and run a raffle alongside the tournament.
Carnival
A carnival is a great way to get lots get lots of people involved, and make some money all at the same time. Carnivals can include a variety of events such as booths and games that require the payment of tickets. These tickets can be purchased at the carnival, or can be sold ahead of time (possibly for a discount price) to help generate more excitement for your big day.
Crowdfunding
Crowdfunding is something you can do via online platforms where you make a profile page about your cause. You usually create a video and a description which persuades people to donate. The idea is to raise money through smaller donations from a larger group of people. You can use your social media to generate traffic to your funding page. This is a particularly good strategy when fundraising for nonprofits.
Fundraising market
There are two ways you could run a market. You can ask people to bring used clothes, toys, and other household items, or you could invite local retailers to come to your space and pay to have a stand but sell their own items.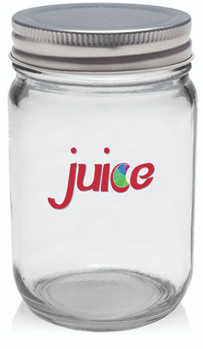 Bake sale
Have a bake sale where everyone gets to decorate their own confections and give a prize to the winner.
Gift-in-a-Jar sale
Mason jar gifts which include desserts, chili, soup or other snacks are really popular. Take order for the jars and then deliver them to people with a thank you note for supporting your cause.
Sell chores or run an 'auction'
You can run an auction of sorts where people are bid on in exchange for simple chores. The winning bidder can then use them to complete tasks like yard work, babysitting, dog walking, reorganizing a closet, washing a car and other simple chores. You could also have people sell coupons for their services.
Promote your cause at school sports games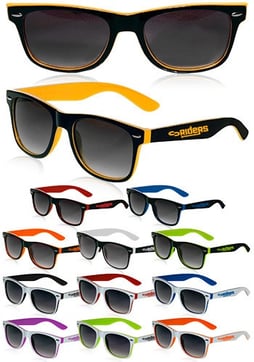 If your local school has a big athletic program, especially football, there may be an opportunity to raise funds for your cause at a game. Here are some ideas:
Make food and/or serve drinks. You can all wear custom printed koozies or can coolers while you're serving to promote your organization, cause or message.
Run the concession stand at the game wearing printed cotton t-shirts with your cause moto, event date, logo or goals on it.
Use the same social media hashtags your school uses during big games to get the word out about your campaign.
Get a picture with the mascot to share on your social media channels.
If you are asking donors or contest entrants to fill in forms or raffle tickets, why not give out custom printed retractable pens which they can take away with them?
Work with the school's athletic department and create a 'Fall Football Fan Getaway Package' which includes tickets to a big game. You could even try to secure a meet and greet with the coach or players.
Sell customized products such as sunglasses, water bottles, snacks or ball caps with your logo on them.
How to Run a Great Fundraising Campaign
Prepare, prepare, prepare!
One of the most important factors in a successful fundraising event is the preparation. There's a famous saying that if you fail to prepare, you should prepare to fail, and that's absolutely true of fundraising. You need to consider who your audience is and how you will promote the cause to them. It's important that you have a clear and achievable fundraising goal, including a deadline as it's a great motivator for both fundraisers and donors. You may want to break up your team into smaller groups of committees to manage different parts of the event such as decorations, food and beverages and donations.
Set Milestones
You can also make a deadline work for you by breaking it down into different goals. For example, The University of New Hampshire used the alumni office's phone number to set milestones (1-603-862-1234). When they received the 1st, 603rd, 862nd and 1234th donation, they celebrated by giving a prize to a random donor. Maybe a local donor or company will match funds if you reach a milestone? You can also make the incentives a bit quirky and fun.
For example, if you reach a certain dollar amount, a high profile person in your group will cover of a popular song and share it across social channels or everyone will wear wigs for a day. This tactic usually has great success when fundraising for college student organizations.
Create a buzz
Call your local newspaper as they might want to write a story on your efforts or you may want to take out a simple ad that is simple and to the point. You can also generate interest by placing posters or flyers in strategic places.
However, printed flyers and posters are an expense which thanks to social media is no longer needed. Use all the social media platforms you have to create a profile of the event where you can share updates and photos. By getting supporters to share the content, you'll be able to reach far more people than you may think. You also could make a YouTube video explaining your endeavors. If you also set up an online fundraising profile where you can accept donations, people who cannot make the event will also be able to contribute.
Offer sponsorship opportunities
If you can get a local company on board as a sponsor you can minimize expenses and increase donations. Corporate sponsors can be thanked for their contribution with a poster or sign which gives them some promotion and raises money at the same time. Some companies may not be able to give cash but could offer free use of equipment or facilities.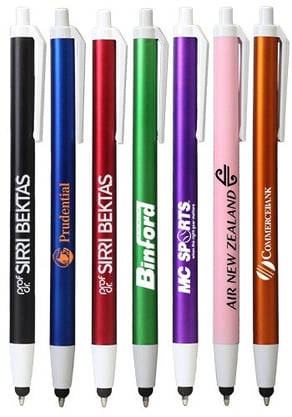 Work as a team
The most successful fundraising projects are the result of a team effort. By bringing together a group of people with diverse skills, experience and ideas you can get the best from everyone. Make sure you take everyone's ideas into consideration and give everyone a role so they have a sense of ownership, and celebrate all of your achievements.
Build anticipation
Before your event you can build up an atmosphere of anticipation by handing out invitations or incentives. Small and inexpensive giveaways like eco-friendly pens or pencils are a great way to remind others that an event is coming up. They also make great thank-you gifts for individuals who donate time or resources.
Manage the budget closely
Keeping expenses to a minimum is absolutely essential in a fundraising project, so it makes sense to put someone in charge of overseeing the budget for the team so they have complete visibility. Find someone who is good with figures – ideally someone with accounting experience – and they may be able to help you shave unnecessary costs with cheap fundraising ideas.
Focus on larger events
Rather than running lots of small fundraisers throughout the year, it may be more effective and efficient to focus on one or two larger events so you can make more of an impact. Small events which don't require much organization such as bake sales are great to run now and again.
Use donated prizes
Very few people will pass up the opportunity to win big, so if you persuade a donor to contribute a big ticket item to your event you're more likely to excite your attendees. When you have a prize in place, create a contest which every entry has an equal chance of winning. Find out who in your team has connections in the community or is best placed to contact local businesses to secure donations, sponsorship or to provide space for the event.
Go For It!
No matter what you do to hit your fundraising goals, remember to always have fun! There are so many ideas, but it's best to decide as a group what the best options are to meet your goals, and get to work! It will be worth it in the end.