Summer is coming to a close and Fall is in everyone's mind. As hot days melt into a cold and crisp breeze, autumn leaves will be seen on surfaces everywhere and businesses like yours will be including the season's theme into their promotional approach. But whether you own your own business or are looking to bring the spirit of the season to your personal events, you can get help from our product experts to shop affordable and high-quality printed items to support the outpouring of autumn. Here's a sneak peek at what you can expect to find on our Fall Catalog!
Fall Essentials
Other than pumpkin spice and maple tree leaves, the thing most people enjoy about Fall is the sudden pop of colors. The good news is color isn't exclusive to fashion, and you can bring its glamour to your personal and promotional events. Our section on Fall Essentials brings you a whole spectrum of items like backpacks and all-whether windbreakers, scarves, gloves, apparel items and other accessories that your audience will love and associate with your brand. Invest in some of these staples this season, for absolute must haves around the office space that will make a splash and positively impact your following.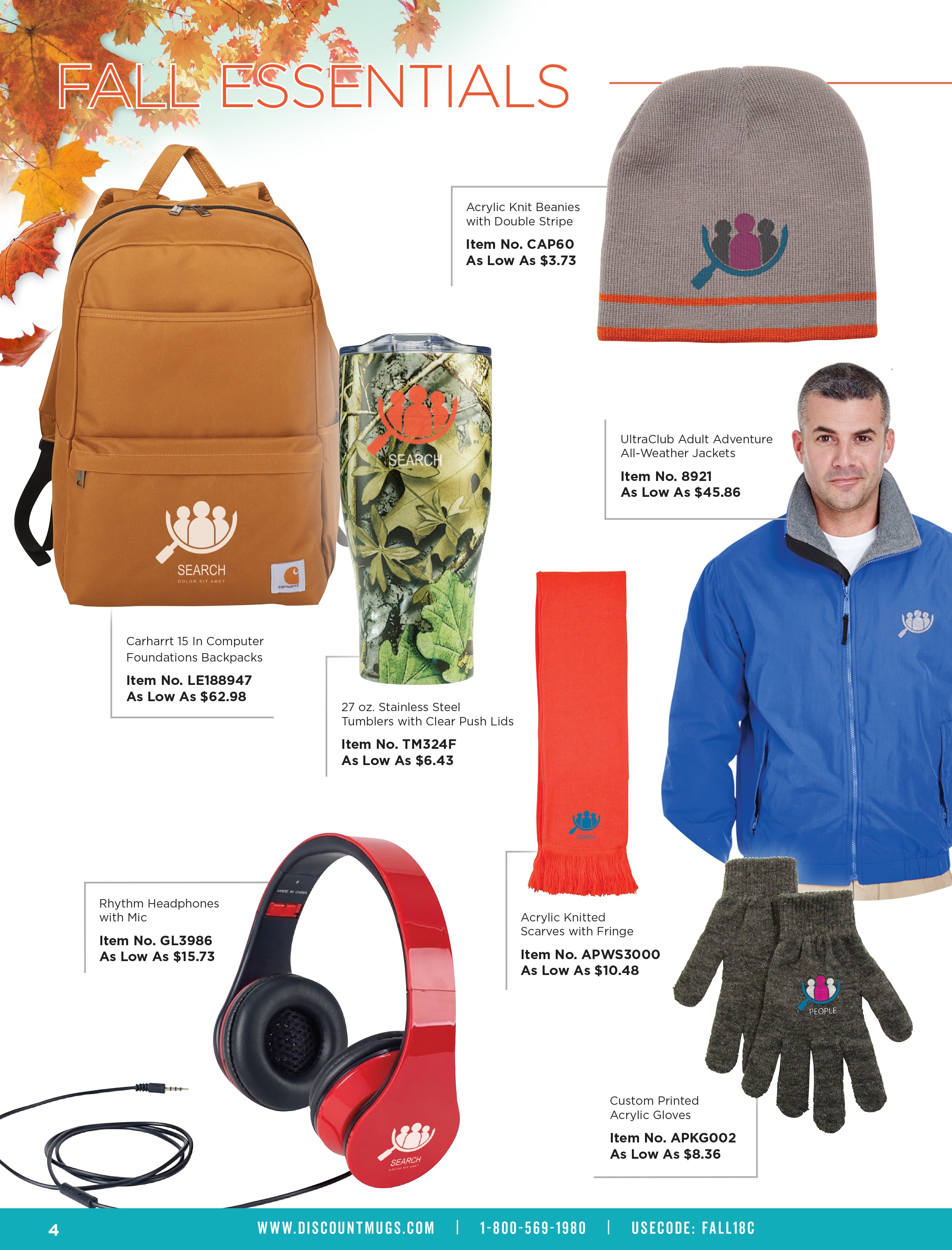 Cafe and Gifts
There's a fever rising, and we can all hear it rumbling – it's pumpkin spice season, of course! This means you'll have a great opportunity to market your new café shop or grow your customer base with promotional gifts you can make available at your store gift shop or counter. We all know what that translates to: mugs, mugs and more mugs. However, you can also implement other drinkware accessories like tumblers and water bottles, as well as everyday accessories like t-shirts and tote bags to ensure they keep your brand in mind. Don't let autumn pass you by without getting your hands on some of that spice.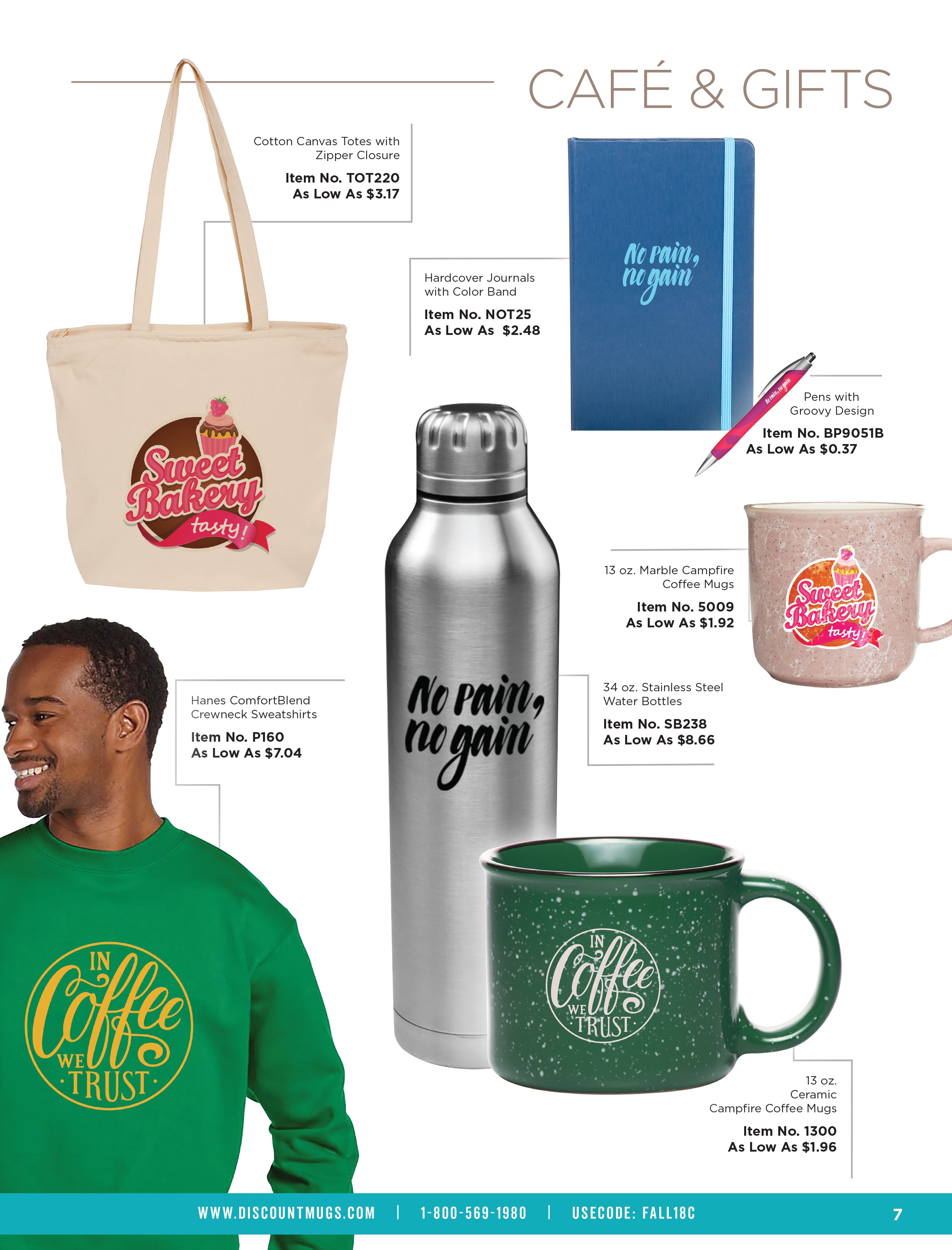 Tailgate Parties
Tailgating for a game is a tradition all football fans enjoy. A community building experience, tailgate parties create a bond among fans and help get everyone pumped before the game. A great opportunity for stadium hosts and sponsors, printed promotional products will help make these parking lot parties a lot more inclusive and beneficial to a cause. Find items like folding chairs, coolers, seat cushions, and BBQ tools that fans can reuse to keep your brand in mind. Although it may not obvious to all, tailgate parties are a tell-tale sign that Fall has arrived. Make sure you advantage of the legendary tradition.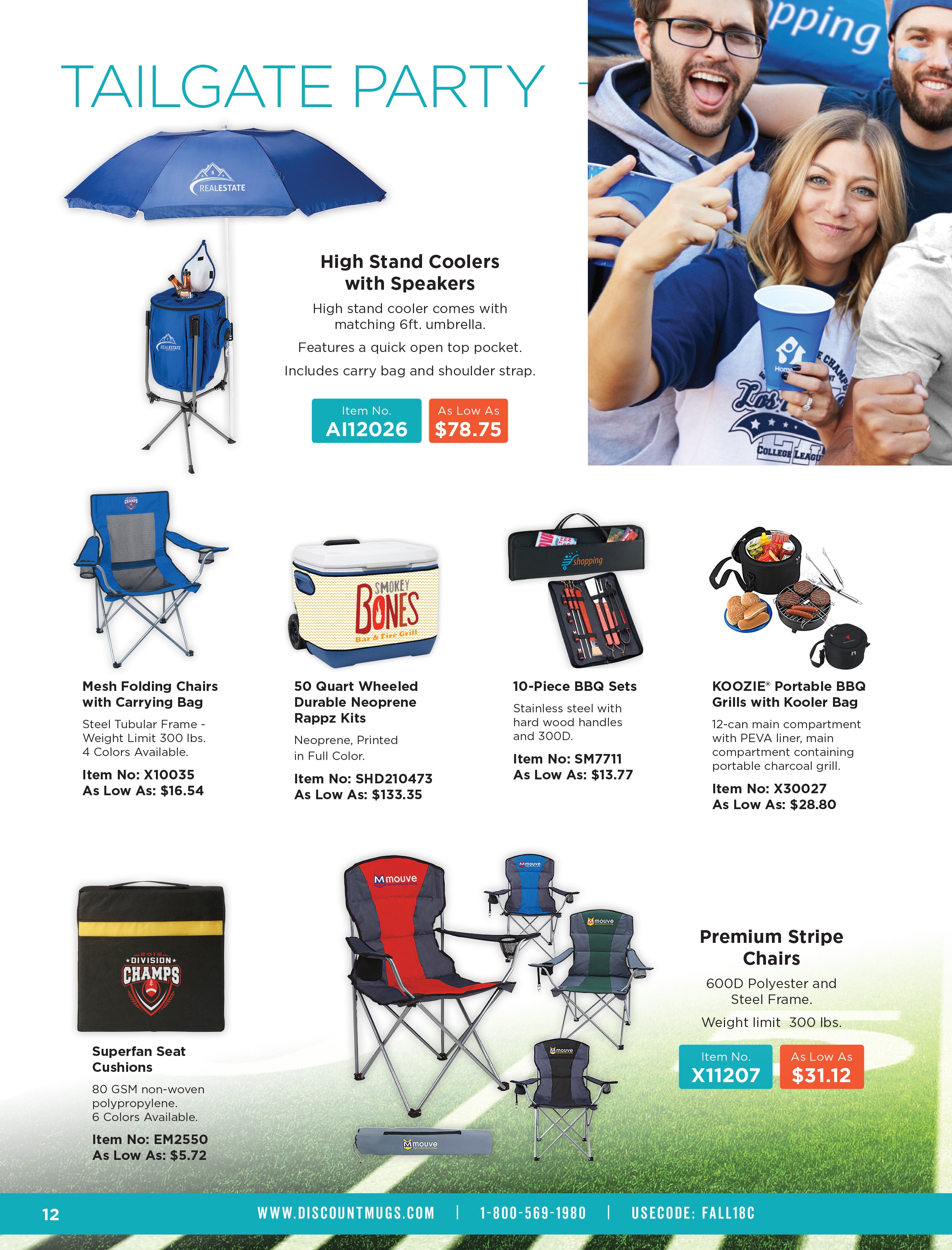 Halloween
More that a day's festivity, Halloween season combines tradition, the venturing of the first autumn nymph, pumpkin patches, shorter days and spookiness, of course! With all the attention being placed on Thanksgiving and the last leg of the holiday season, it's easy to over look Halloween. Bring the spirit of celebration to your event décor with green, orange and black cocktail glasses, party cups, napkins, gifts bags and Jack O' Lantern shaped stress balls to add a final touch to your decorations. Be sure not to miss our season's favorites to ensure you make the feel of your event complete.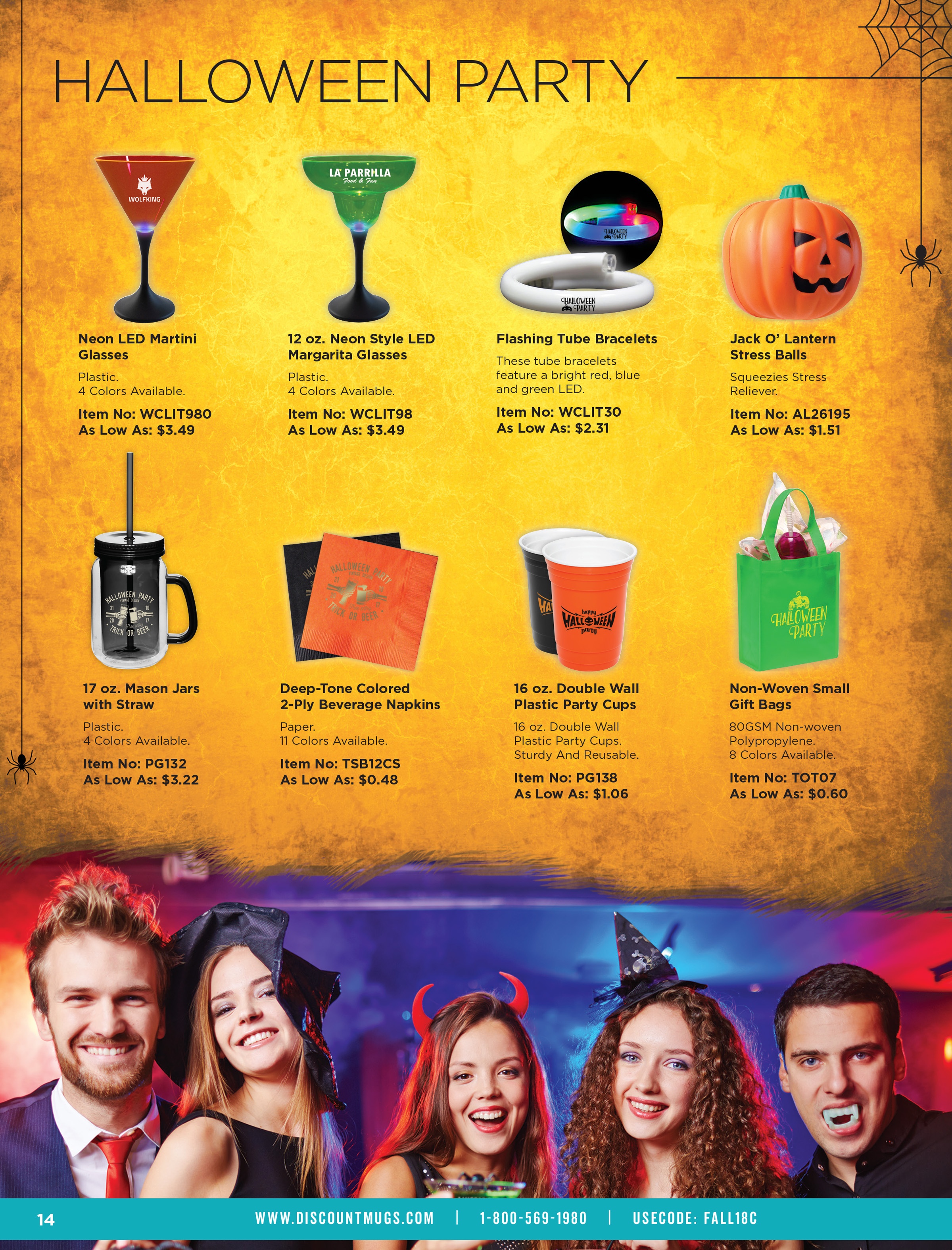 Fall Trade Shows
Autumn is also a popular time for conferences and trade show events. Whether you're just attending, exhibiting or speaking, everyone knows the important role promotional products play. Our Fall Catalog includes the hottest trends to ensure this season is a success and drives the competition out. Making a good impression is at the core of ensuring your brand stands out among other trade show comers, and our promotional pens, bags, flash drives, and technology items are sure to attract the right attention. Drive traffic to your booth with our budget-friendly Fall picks and browse now to receive in time for your events.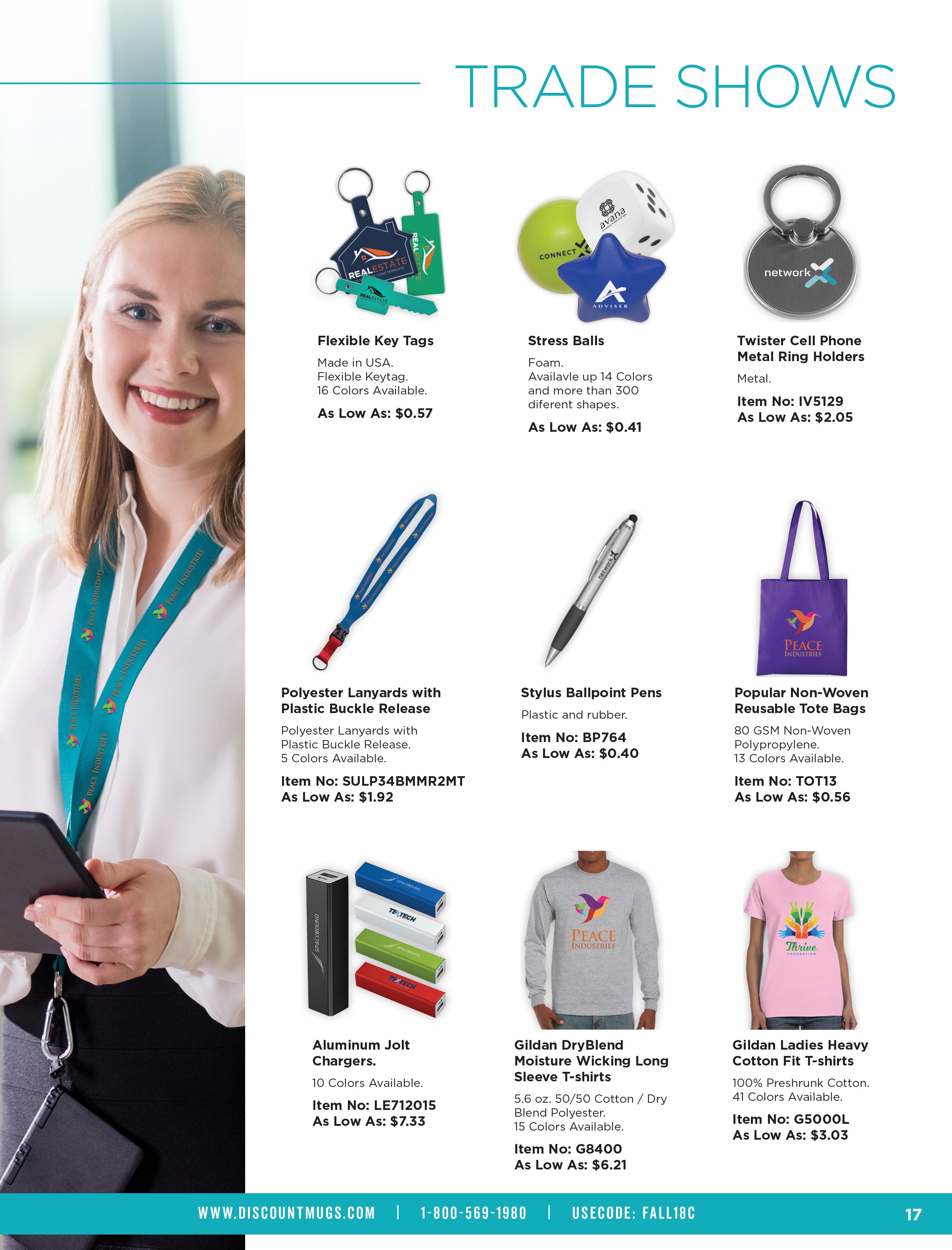 Sports and Outdoors
Fall time can be a busy time of the year. Most of us are coming out of the slumber from the Summer months, and businesses feel the pressure of the holiday season approaching. Working out and staying healthy can take a backseat in our long list of priorities but exercising at home and its surrounding areas can feel a lot less like work, and more like a release from all the stress back in the office. This can be a great opportunity to help instill your brand – browse our sports and outdoor accessories and order custom printed with your logo to gift to customers and employees. Items like sunglasses and water bottles can help keep them hydrated, while frisbees and other toys will incite them to stay active and connected to nature.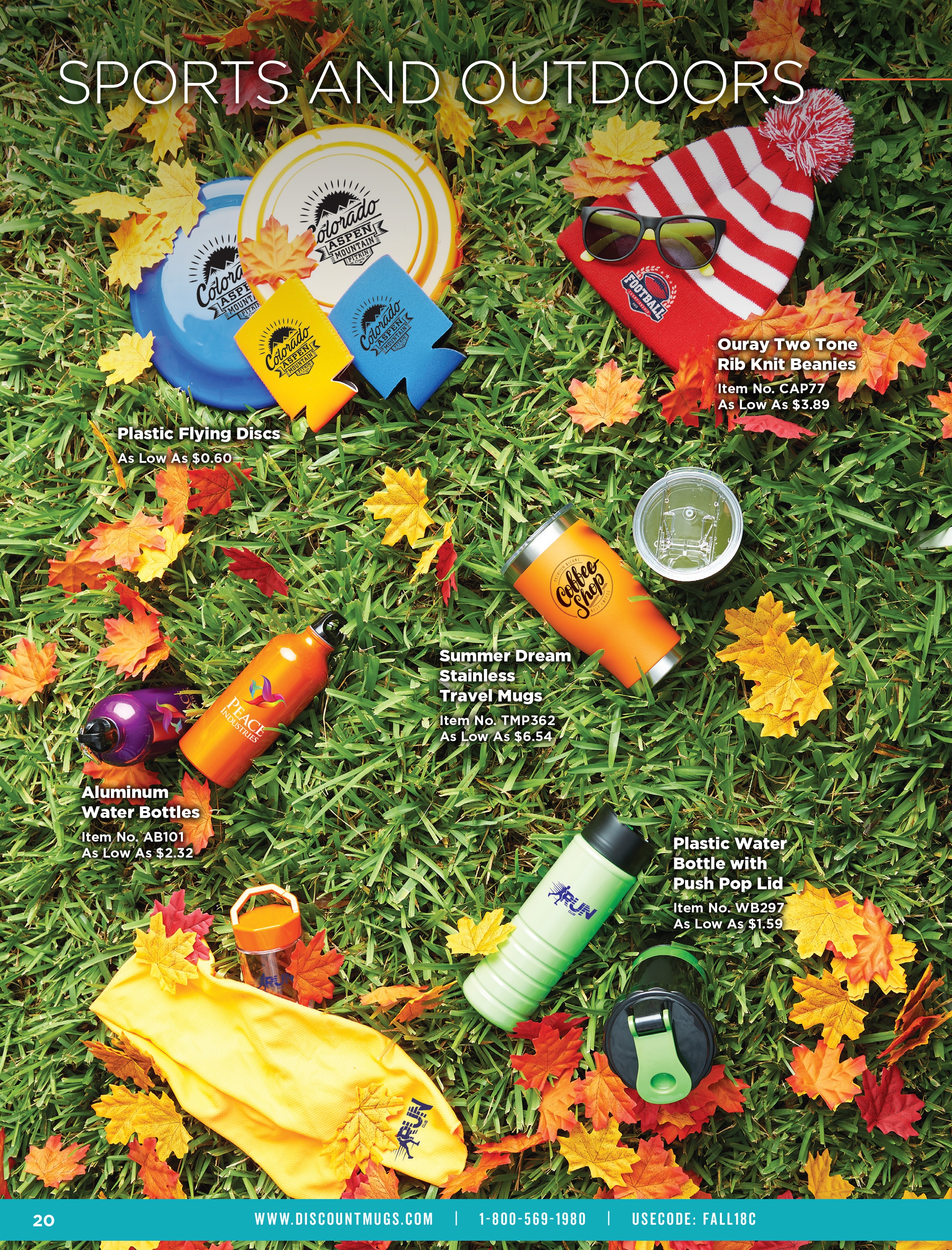 Testimony
We also want to express our gratitude to loyal customers like you! If you're one of our subscribers, you'll find that we have dedicated a section of our catalog to say thank you and make our customers feel valued. We want to share your success stories with our audience and give back to those who make our own achievements possible.
Have you ever read a story and thought it was exactly what you needed to hear? Your story will do that for someone else. Sharing your testimony with our customer will help them see how they can too benefit from partnering with us. Plus, who wouldn't enjoy the spotlight for a while?
Navigate to the Testimony section of our Catalog to find out about the stars of this edition, and submit your story to be considered for our next print.
Remember you can always download a PDF format of our catalog to share from the comfort of your computer, laptop or tablet, and, be on the lookout for the print arriving to your mailbox soon!