As the Sun reaches its highest position in the northern hemisphere, we can feel the energy rising as people get ready to welcome the summer solstice. That means crowds will be flocking to the sea or the nearest lake, visit local attractions with their young ones, and just plain enjoy the joy and warmth of the season. Summertime can be slow for certain businesses, however, there's no reason to stop engaging your audience. Dive into our downloadable 2019 summer catalog for seasonal promotional items that will help you stay connected with the relationships you've built so far, as well as create the opportunity for some new ones.
Reach Out to The Community
During the summer people spend a lot more time outdoors, and that's to be expected. For starters, temperatures rise – often to uncomfortable degrees, so we urge you to stay safe under the sun – and many take the opportunity to take a trip down to the lake or the ocean. As layers of clothing drop along the sandy trails and wet grass, we hear the voices of children laughing and shouting in ecstasy. Adults will be joining in as well, because fun isn't just for the kids, only this time it will be their turn to look after the little mischiefs.
Your business can benefit from the nostalgic feeling the season brings. Parents everywhere will want to create fun memories wit their young, and they sure won't be able to do without a few summer essentials like, folding chairs, water bottles, beach tote bags and beach balls. Gear up with our customizable promo items in time for your community outreach events and really see your efforts give you the wanted results you seek.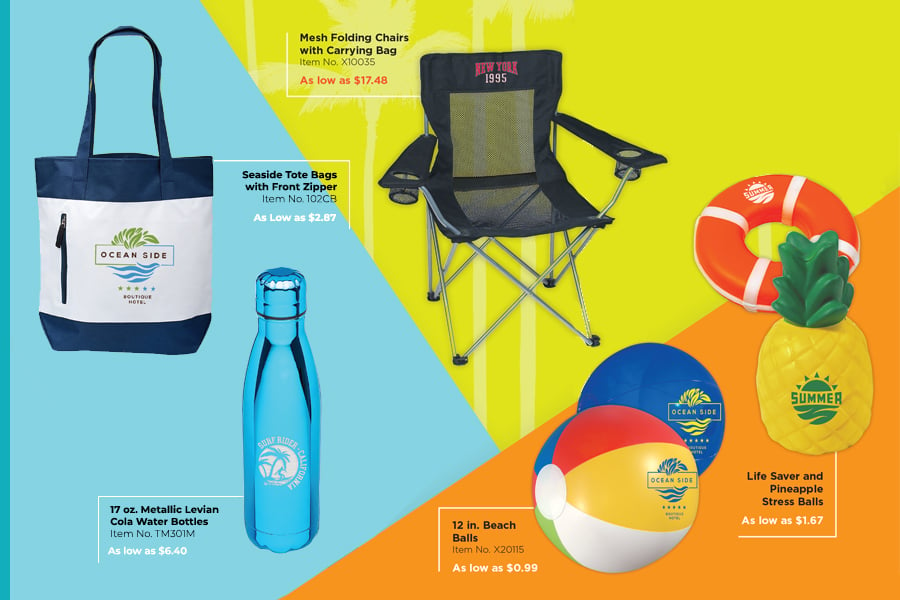 Get Summer Camp Ready
If I'm being honest, I will have to tell you summertime is also a time of worry for working parents. Although many of them will plan their vacation around the season, others won't be as lucky – plus we're talking about two months here! The average employee will be able to get away from work about 5 to 10 days only. Some parents will resort to a trusty friend, one that never fails, even year after year - come in Summer Camp.
Whether your campground hosts children daily or is fully equipped for a sleepaway program, you will be required to have a few essentials that ensure they're kept from harm during their stay. Browse our favorite camp gear and order personalized with your camp logo and motto. You may e-mail camp subscribers and suggest they purchase such equipment prior to arrival or give away free at the end of the season so every camper goes back home with a token of their stay. At the very least you should consider custom t-shirts printed with your camp logo – they go a long way.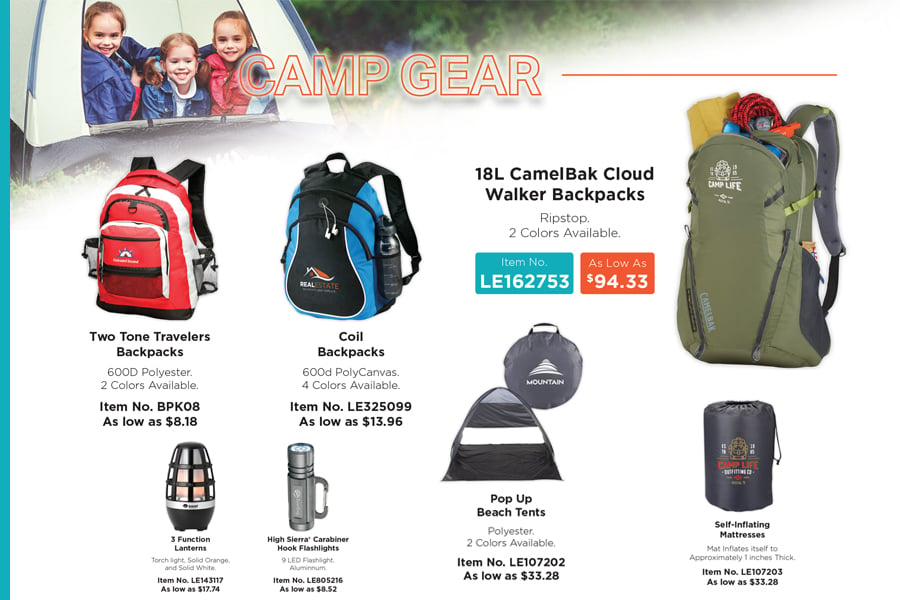 Attract the Avid Wanderer
If all else fails, simply appeal to a crowd of avid wanderers. They're everywhere around you, the nomads and the explorers, the adventurers and drifters, the pilgrims and travelers – summer season holds a very special place in their hearts, and our custom promotional items can get you in a little closer, too. Going on the road requires our wanderers prepare before their trip – unless they're looking for unwanted surprises, but perhaps we'll explore this group another time. Most people will want to pack a few survival essentials and you can your ability for foresight will determine how close you get to your audience to spark a connection.
At DiscountMugs we carry anywhere from custom sunglasses to waterproof bags and media pouches, as well as pop up tents and blankets, beach and yoga mats, and toys like frisbees so they can have some fun at rest stops or when they reach their destination. Stoking up with seasonal gear can make your quick store a friendly place for our hikers and outdoor lovers. Your items of choice can be personalized with your store name and a fact about your town. These can too double as gifts visitors will end up taking back home to share with their loved ones and friends.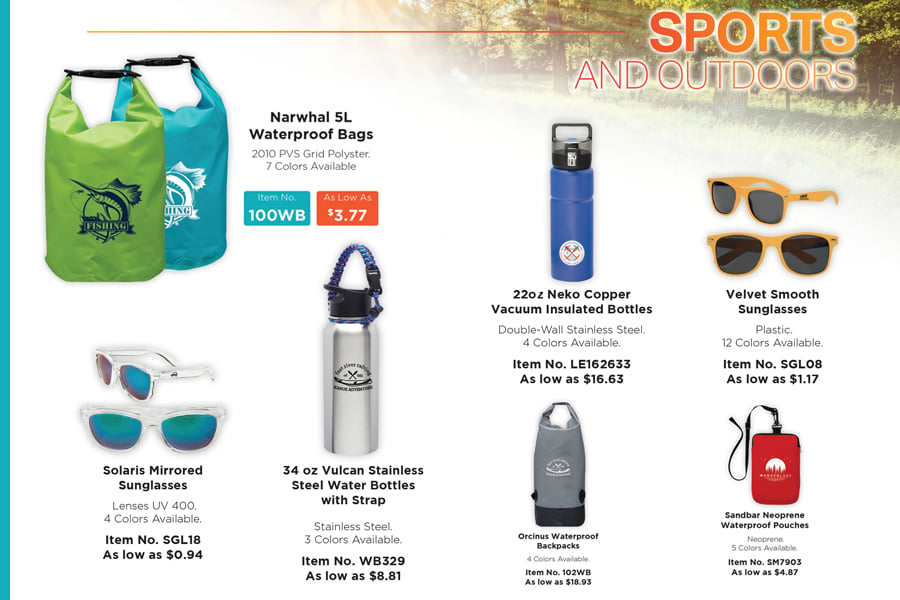 Keep The 4th in Mind
Yes, it's about that time again. I can't almost believe it, but half the year is gone, and we'll soon be celebrating in red, white and blue. The best part is our nation turns yet another year young and our pride will be almost impossible to hold inside. If you haven't got a clue yet, let me just remind you the 4th of July is only a few weeks away. Alright, so you did know what I had in mind … but let me have this one, will ya? Fireworks are sizzling in my ear and I can see kids rejoicing with shiny sparklers. If you're anything like me, you're also looking forward to the special day, plus nothing says summer season like that fourth day in July.
Whether you're celebrating with close ones, or are planning a huge block party, at DiscountMugs we can help you with some of the planning. You must shop our American Flag sunglasses and American Flag lunch bags. A great way to make the theme of your gathering come all together, these awesome shades are great favors your guests will be rocking during your event and cherish for years to come. In addition, there'll surely be a lot of food and you want to be ready with fun gear your guests can use to take some of it back home to enjoy at a later time. Our plastic stadium cups and U.S. Flag flexible key tags are also great items to consider.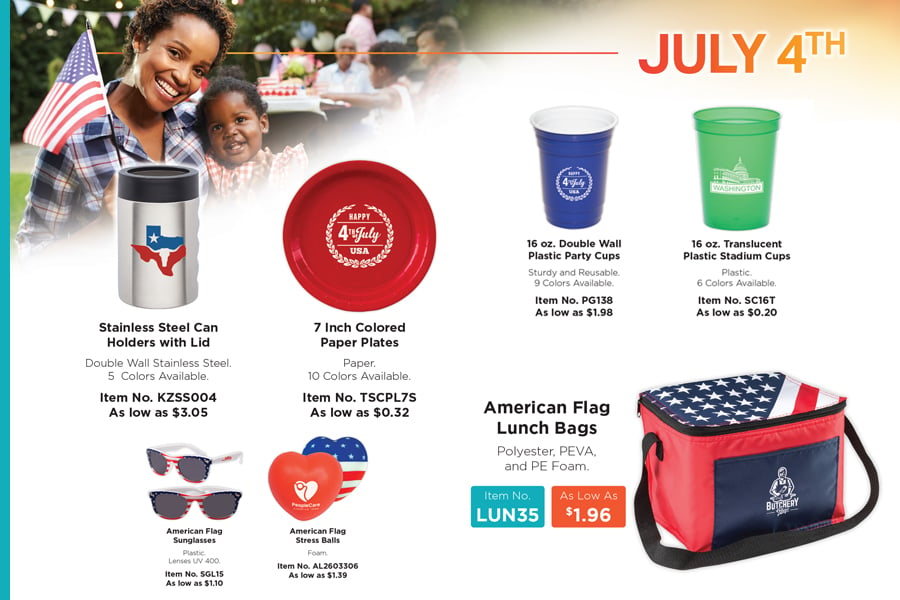 Testimonials
We also made some room for testimonials! We've received great praises from catalog subscribers, and never in a hundred years had we imagined how well this section would do. Share Your Success Stories with Us to be featured on upcoming editions.
I'd like to take this time to thank those of you who take the time to leave us comments and reviews – we honestly appreciate the feedback.
Here's a preview of the featured testimonials. Take a look inside for their complete story!
K&J Gifts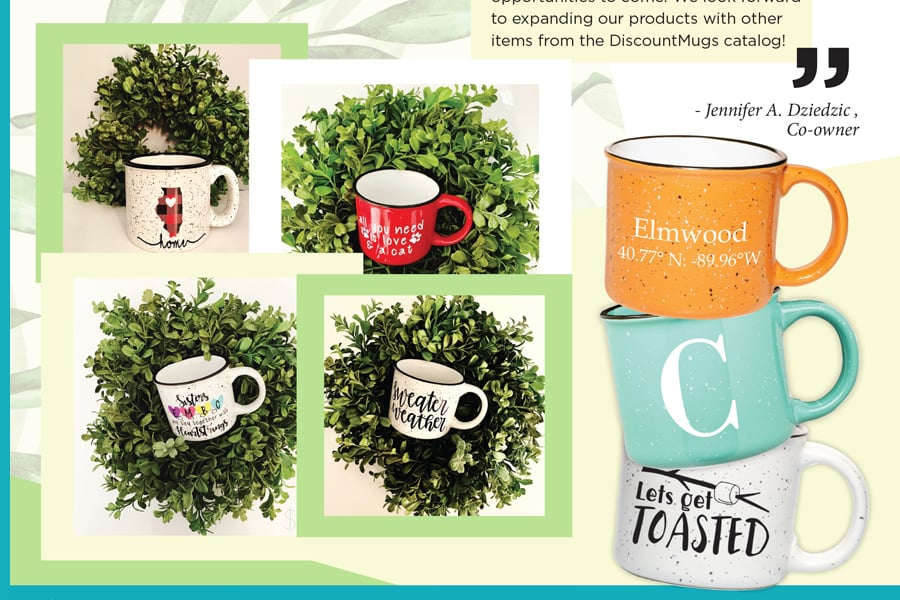 Del Active Sports Camp