A polarizing topic, Back to School season is about to make its grand appearance. Soon, floods of contrasting groups - some showing their support while others brood in disdain - will be seen rushing to nearby stores to begin their preparations. Teachers, parents and students alike will put their differences to the side and work together towards a common goal: stock up on pens, pencils, notebooks, backpacks uniforms and other supplies that will be essential to the new school year.
The truth is we're all sorry to see our summer vacation come to an end. However, a brand-new school year brings with it a swamp of opportunities, strategies and resources that promise to elevate us closer to a better future. Follow us inside our Back to School Catalog and learn how branded promotional items can help your business or organization this season.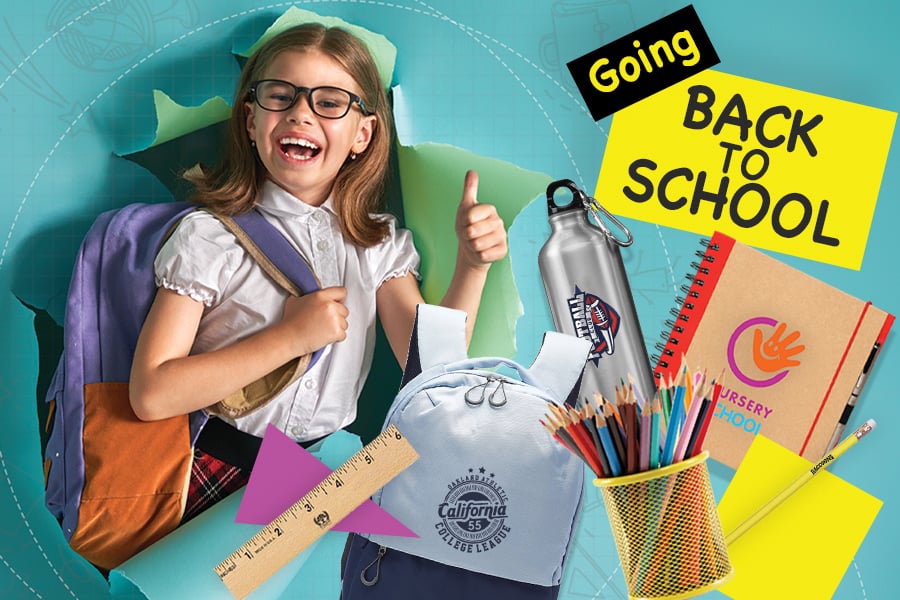 According to the National Retail Federation, American families are expected to reach a combined total spending of $80.7 billion this year alone. Second to the holiday season only, back to school is one of the most profitable seasons of the year. Business owners across industries can and will benefit from a period when parents and students are getting ready to make some of the most important purchases of the year. Anywhere from electronics, real estate, school supplies to apparel – trades across the plane will find this to be a most lucrative time, and you can too increase your revenue during the upcoming months.
The following are some of our most popular categories:
Backpacks
An invention that sought to relieve the discomfort and limitation our hands experience when we carry heavy loads for long periods of time, the backpack is now commonly used by the military, hiking enthusiasts, students and even the modern businessman and woman. The backpack has indeed experienced several transformations, and modern shoppers have come to adopt them as accessories to show off their individuality.
A time when backpacks literally take center stage, back to school season is a great time to refresh and repopulate your stock with modern styles and designs to attract a larger shopping crowd. Some of our most popular styles include custom clear plastic backpacks and laptop backpacks. Made to solve two of our most current issues, one is a favorite at schools looking to increase safety precautions while the latter allows us to transport computer laptops with comfort and ease.
Download our back to school catalog to view our newest arrivals!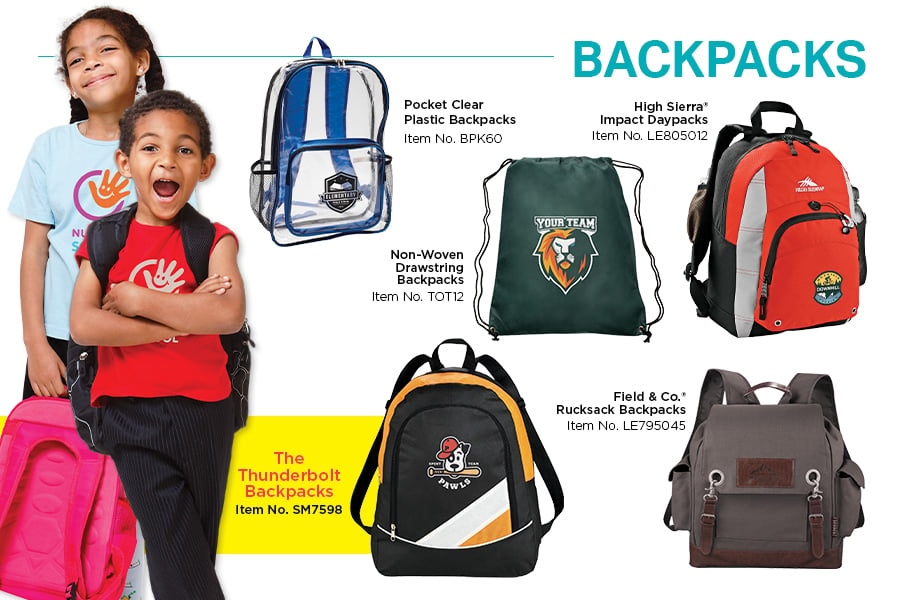 Back to College
So, back to college isn't technically one of our categories. However, colleges and universities are among the customers with a higher repeat purchase rate in our business, and that comes to no surprise to us, really. Gift shops and bookstores across universities in our country are filled with custom back to school supplies that are guaranteed to earn them a huge return on their investment. Besides the obvious reason – students need their supplies – they're also more likely to purchase in-campus when such items are personalized with the school name, mascot, motto or seal.
Custom t-shirts, embroidered baseball caps, notebooks and portfolios, travel mugs and backpacks are some of the favorites. However, we have seen an increase in technology item purchases and there isn't any magic there either. Our world is changing, and with it the education system. Students rely on their tech items more and more, which means there's also a well of opportunities for you to reach and expand your audience. Think phone chargers and power banks, as well as headphones and usb drives. These are all great promotional items that blend utility and space you can use to further establish your brand image.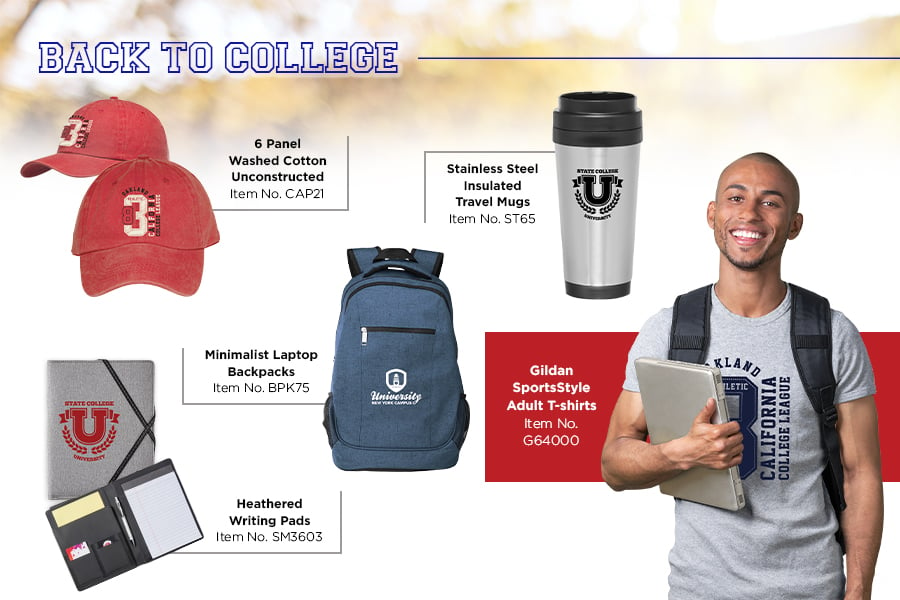 Uniforms
Now that we're back on track, I must bring up another one of our top categories of the season. We all have our reasons, but c'mon, everybody loves uniforms! While it was a while ago, I was a student once and I understand boys and girls turn towards clothing items and accessories to express themselves. However, while there are also opposing opinions on the matter, uniforms do solve a lot of the issues our society faces these days. I'll start with the obvious – uniforms are made with long lasting fabrics that can last and survive through the school year and save parents hundreds if not thousands of dollars a year.
Uniforms also bring a sense of belonging to students. In a world where information and choices seem to be coming from all directions, a polo shirt embroidered with your school seal in the morning will feel like a piece of paradise to our already overwhelmed youth. And while my intention isn't to victimize students, I'm sure many of our subscribers – probably even you who is reading right now – will be able to relate to the picture I'm trying to paint here.
While it is true that our differences make us all the better and stronger, it is also that which brings us together that builds community and strength.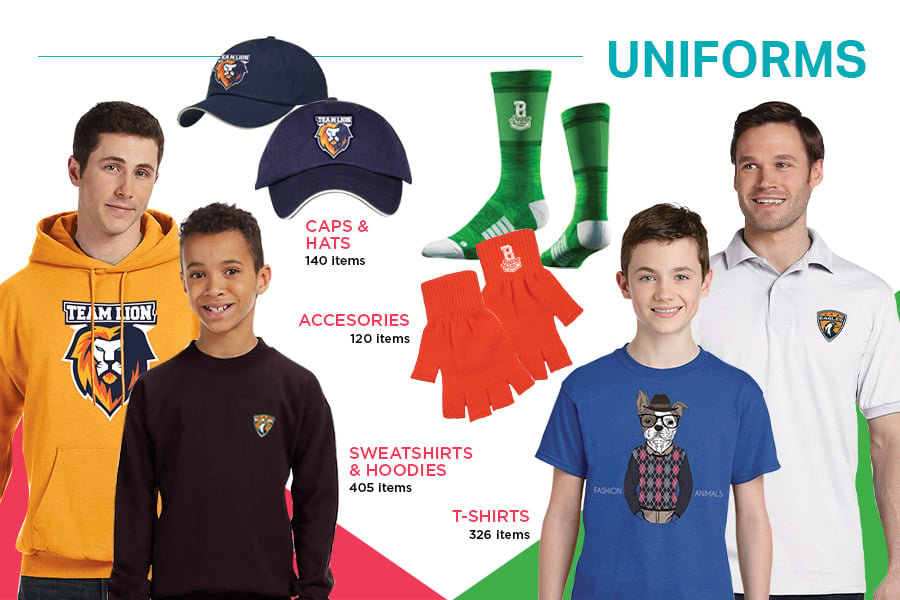 Lunch Bags
Let's not forget about custom lunch bags and boxes. While schools today provide parents with the choice to prepay for their children's lunches, many still prefer to send them off to classes with home-prepped meals or snacks they can munch on throughout the day. Great promo items students will be able to use throughout the year, lunch bags personalized with your team mascot or school motto can be a great welcome gift to give them on the first day of class.
You might be thinking about your five-year-old nice or nephew now. Yes, it's true they would prefer lunch boxes printed with their favorite animated heroes. However, that does get a little old and outdated when they start growing up and we all remember how tough it can be out there in the playground (a little place I sometimes like to call the wild), but I digress. Think field trips and other off-site gatherings where your team of class can show off their team spirit.
View the downloadable version of our catalog to share with your colleagues today!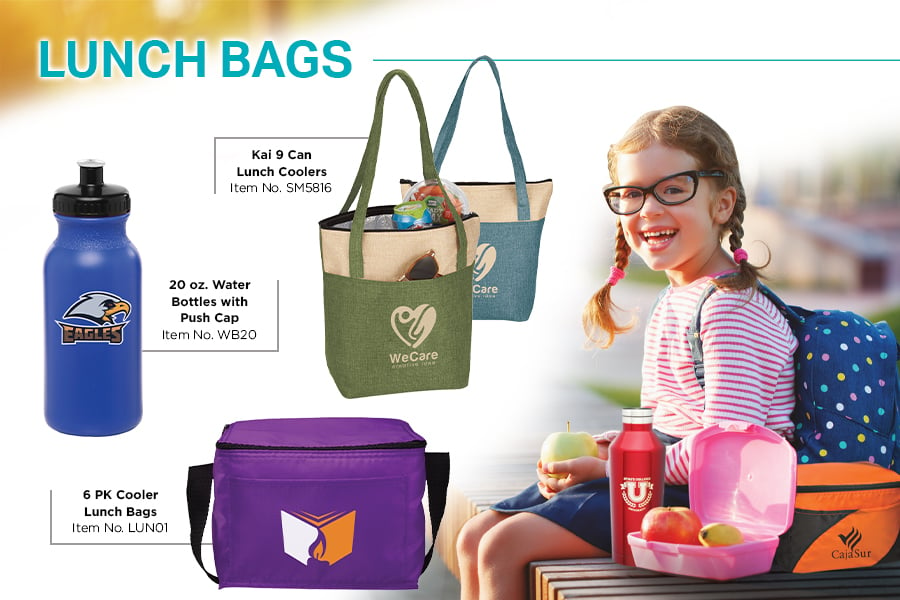 School Supplies
And finally, the introduction you've all been waiting for. Personalized school supplies are just clearly the cherry on top. Affordable and essential to the learning process, promo items like pens, highlighters, notebooks, erasers and school pouches will not be making a disappearing act any time soon. Whether you're a school principal looking for matching supplies you can have across departments, or a teacher wanting to personalize your classroom experience, our wholesale school supplies are just the best choice in town.
Easy to customize and available in color options that'll definitely accommodate to your unique needs, our promotional office supplies translate from the classroom to other school events like club meetings, PTA gatherings, school district conferences, orientation day and much more. Take a look inside our back to school catalog for the best deals and guaranteed lowest prices.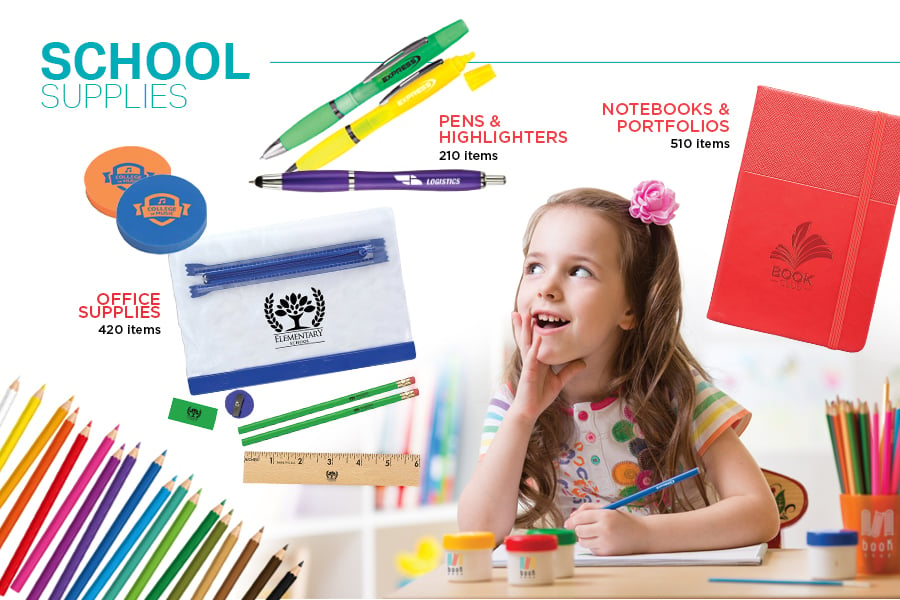 Tailgate
When back to school season comes around, there's something else we can expect and that's the sound of school march bands across football fields and practice lots. Friday night lights chase the darkness of stadiums away around colleges and high school turfs and welcome young footballers trying to make their mark. Tailgate season makes its entrance and the atmosphere changes among campuses. Rivalry and competition fueled by huts and hikes is pacified only by a backwards counting clock reaching the end, and the hope of meeting again on the field if just for another night.
Although not necessarily back-to-school items per se, custom koozies, stadium cups and folding chairs are a favorite among supporting parents and fans cheering for their team on the stands. Custom team spirit items like foam hands, hand clappers and plastic megaphones are also popular among our customers. Browse our collection to personalize with your team mascot – there's no time to get ready for the game like today.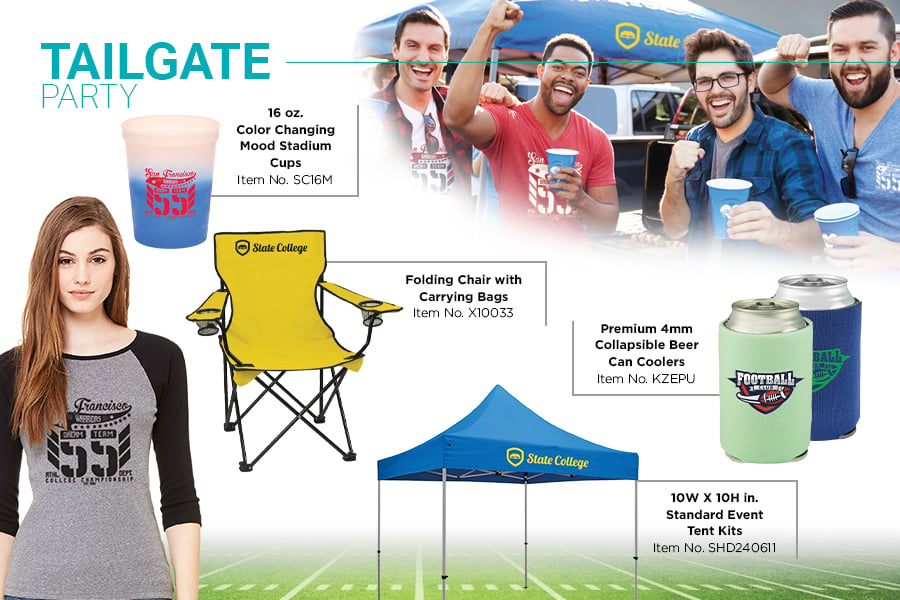 Markdowns
Don't forget to browse our markdown items! At DiscounMugs we love to bring you're the lowest prices in the industry, guaranteed, and that includes already markdown items to help you save even more.
On our back to school edition, we've curated shown products for relevant seasonal items to simplify your shopping experience. Go ahead, download our catalog now and share with your family and friends!