Although there's still snow pilling on some parts of the country, Spring will officially arrive in a little less than three weeks from today. As with all things, there's a season for new beginnings, and if you haven't already, it's time to leave the winter blues behind to start thinking about spring promotion approaches and ideas.
There's a sense of renewal in the air and it can help revamp your brand. Dive into our 2019 Spring Catalog for the latest in promotional products, seasonal colors, and amazing discounts that can help you save on your marketing efforts. Don't forget to view our Downloadable Version to share with colleagues and friends!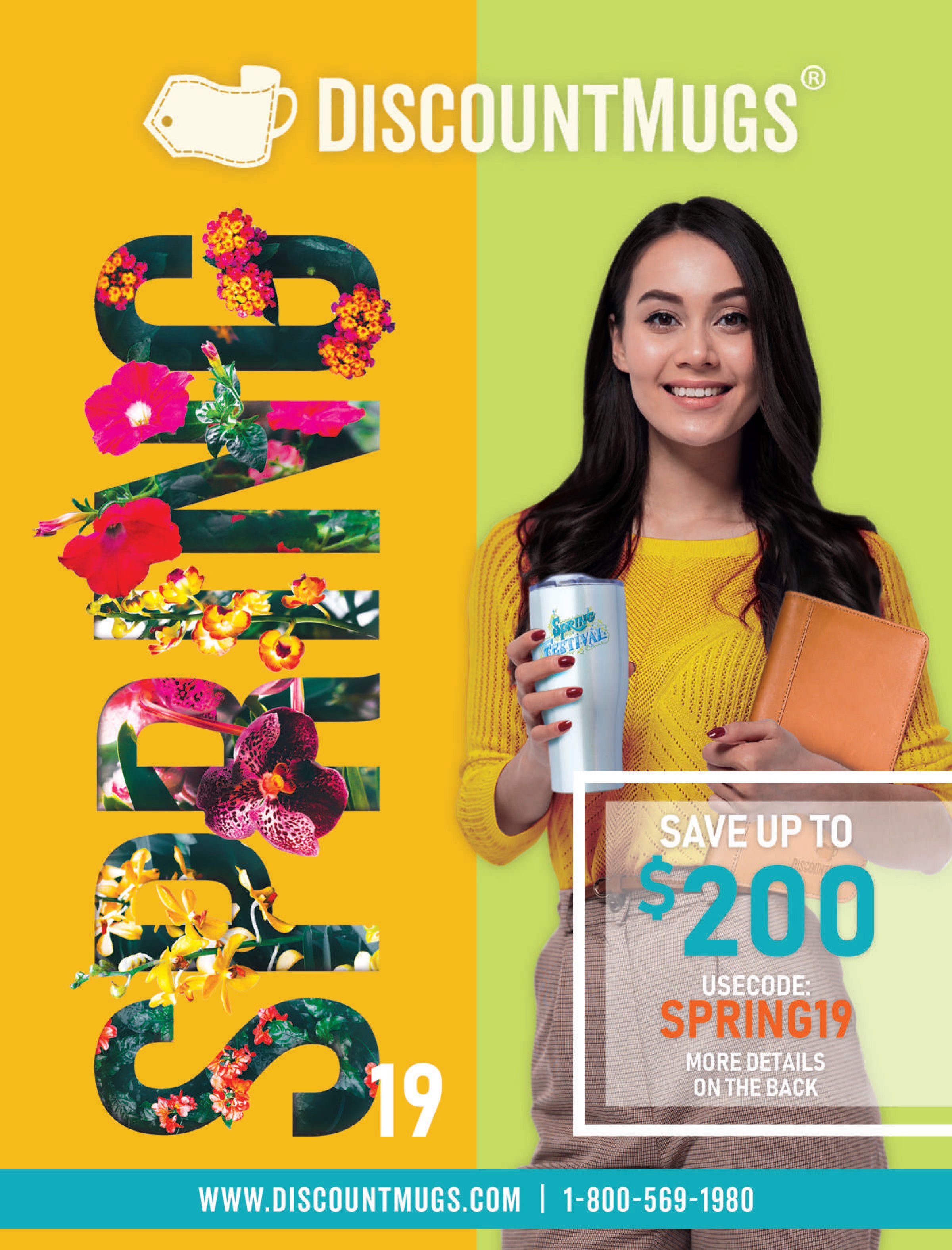 Spring Forward!
It seems it was just yesterday when we were all setting our clocks back and our days turned a little grey. Soon, we'll all be springing our clocks forward to fill our days with color and light!
Bring the many shades of the season to your advertising approach and baste your promotions with colorful items that'll get everyone in the mood to celebrate your services.
Remember that when you download our catalog you gain insight into freshly picked items, so you can expect the best of the best!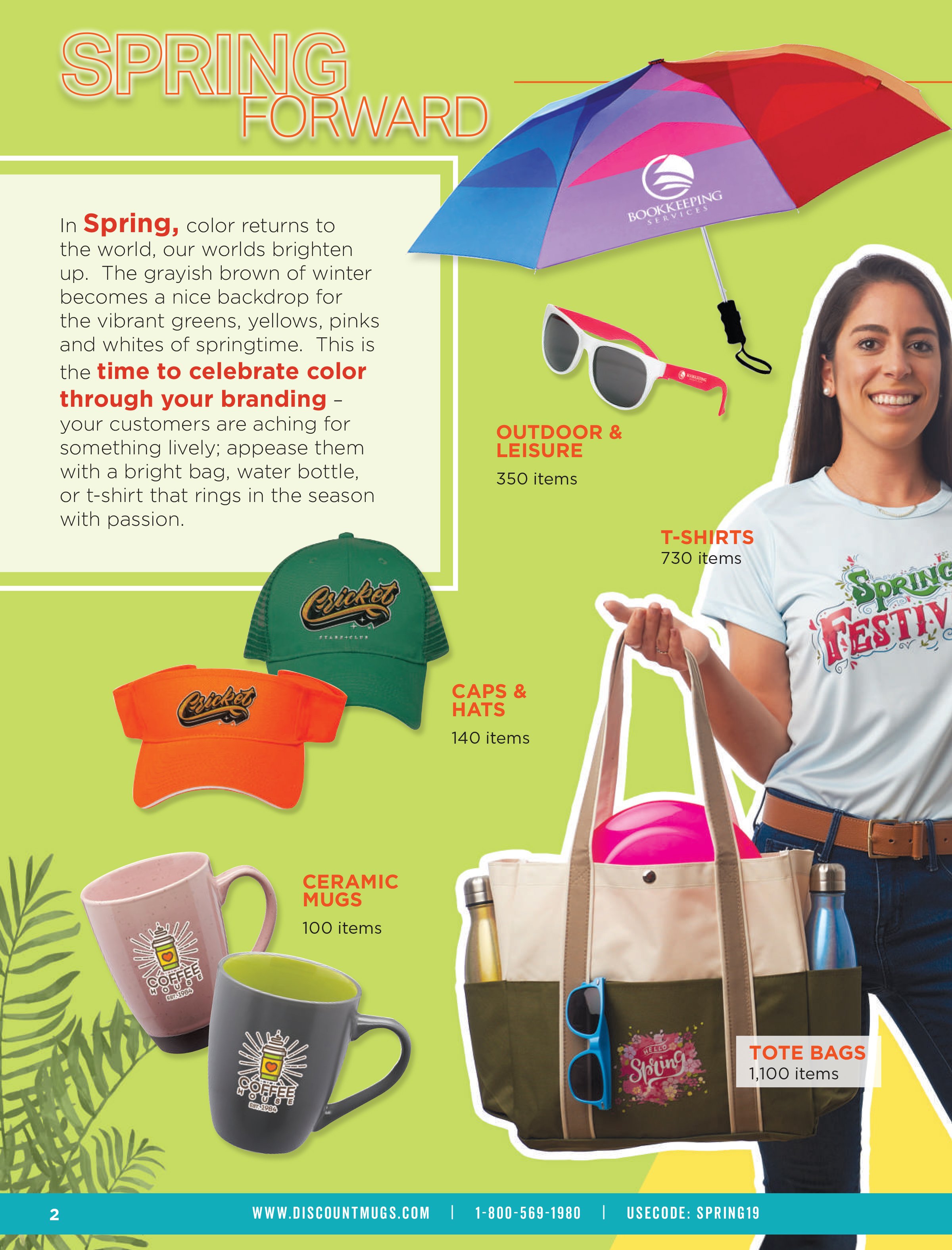 Come Alive this Spring Season
The best part of spring season is we all get to go outdoors! All those extra layers come off, we get back to wearing short shorts, spaghetti straps and flip flops, and life comes back into our souls.
A great time to bring your brand back into the game, in our spring catalog you will find promotional items that compliment the season. Your clients and employees will be dusting their gears from all the hibernating of the winter, and rush to sporting activities to get ready for the summer.
Think water bottles and shaker bottles, yoga mats and exercising bands, cushion seats and other fun gear to liven up for events.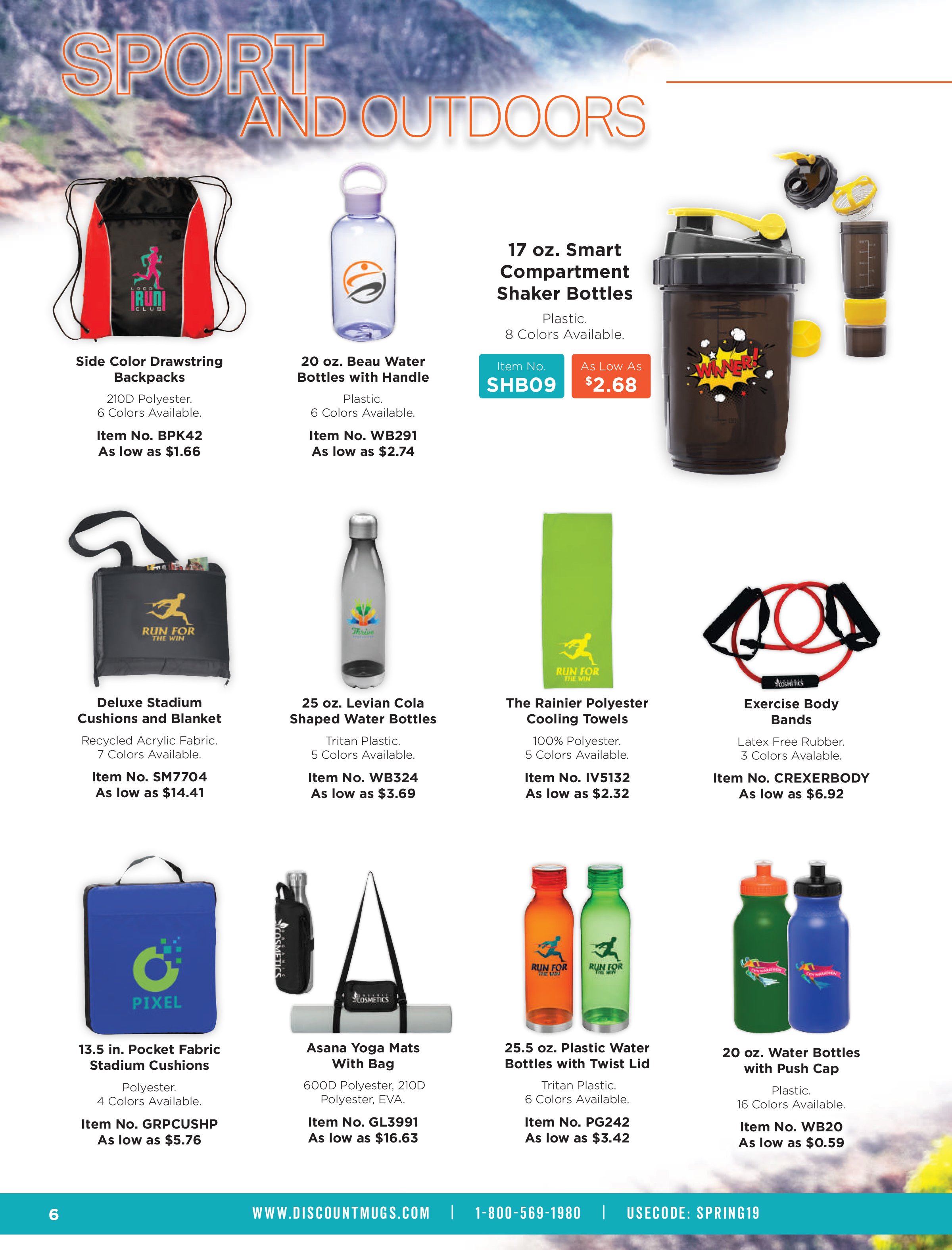 Volunteer, Volunteer, Volunteer
The birds are chirping, bunnies are hatching their eggs ... wait, bunnies don't lay eggs. Back on track here, life will bloom all around us soon, and it's the perfect time for non-profit organizations to reach out to their patrons.
Spring brings happiness back into our faces and the spirit of giving, too. Many will flock to your doors for the opportunity to donate either funds or their time in order to help others get the year moving. Promotional gifts are a great way to thank them for their donation or contribution.
Keeping your audience engaged is the best way to keep them involved.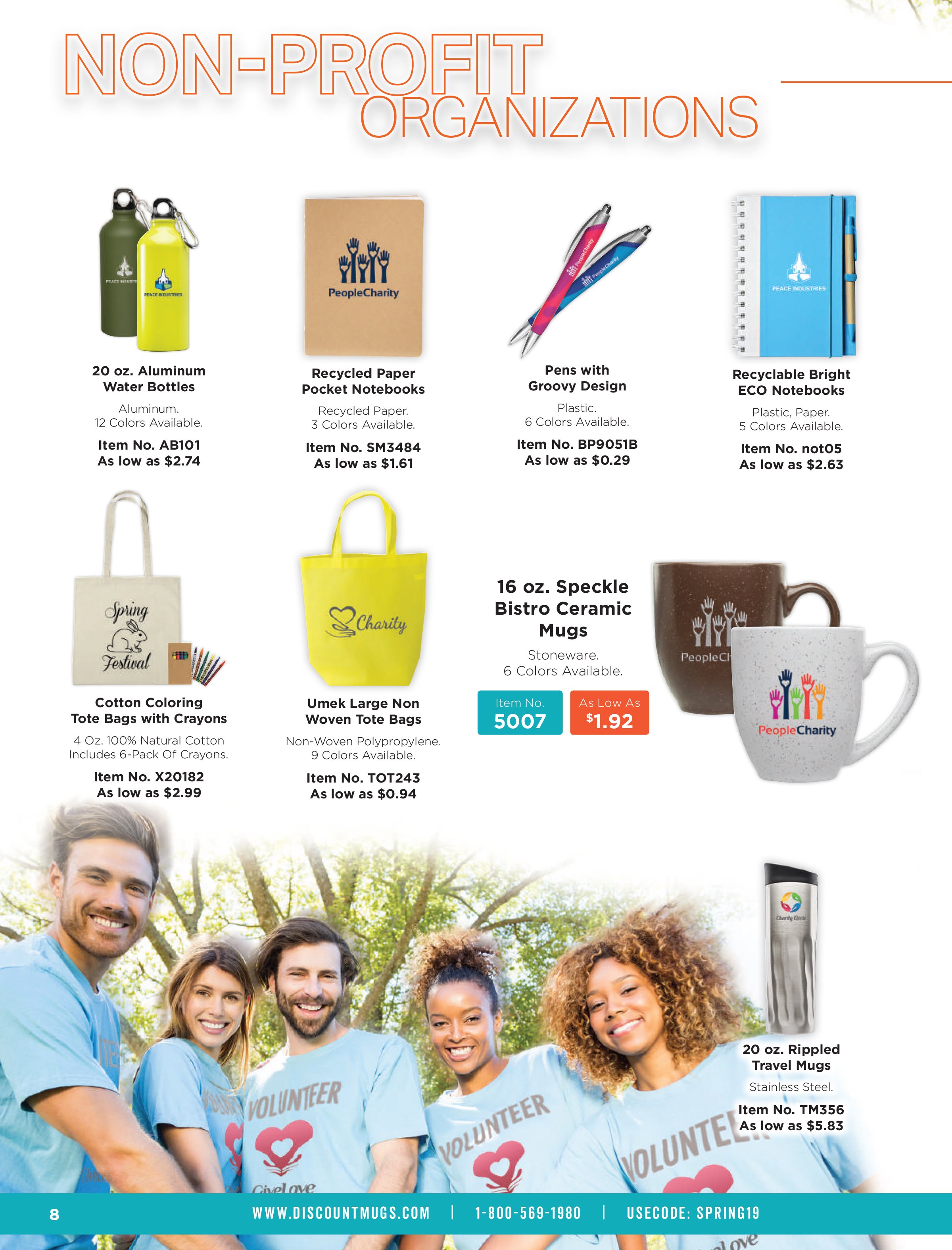 Celebrate Like It's Spring!
May Day, a traditional spring holiday in many ancient cultures, always falls on the 1st of May and celebrates the return of the season. A day for maypole dancing, flowers and celebration for the kindness of mother nature, it harnesses the spirit of fruitfulness.
Connect with the spirit of the season and yield results for your business. While it's not to hot out, get planning for the company picnic or street vendor event.
Select from cool promotional items like our cooler bags and totes, barbecue set, sunglasses, umbrellas, party cups and much more!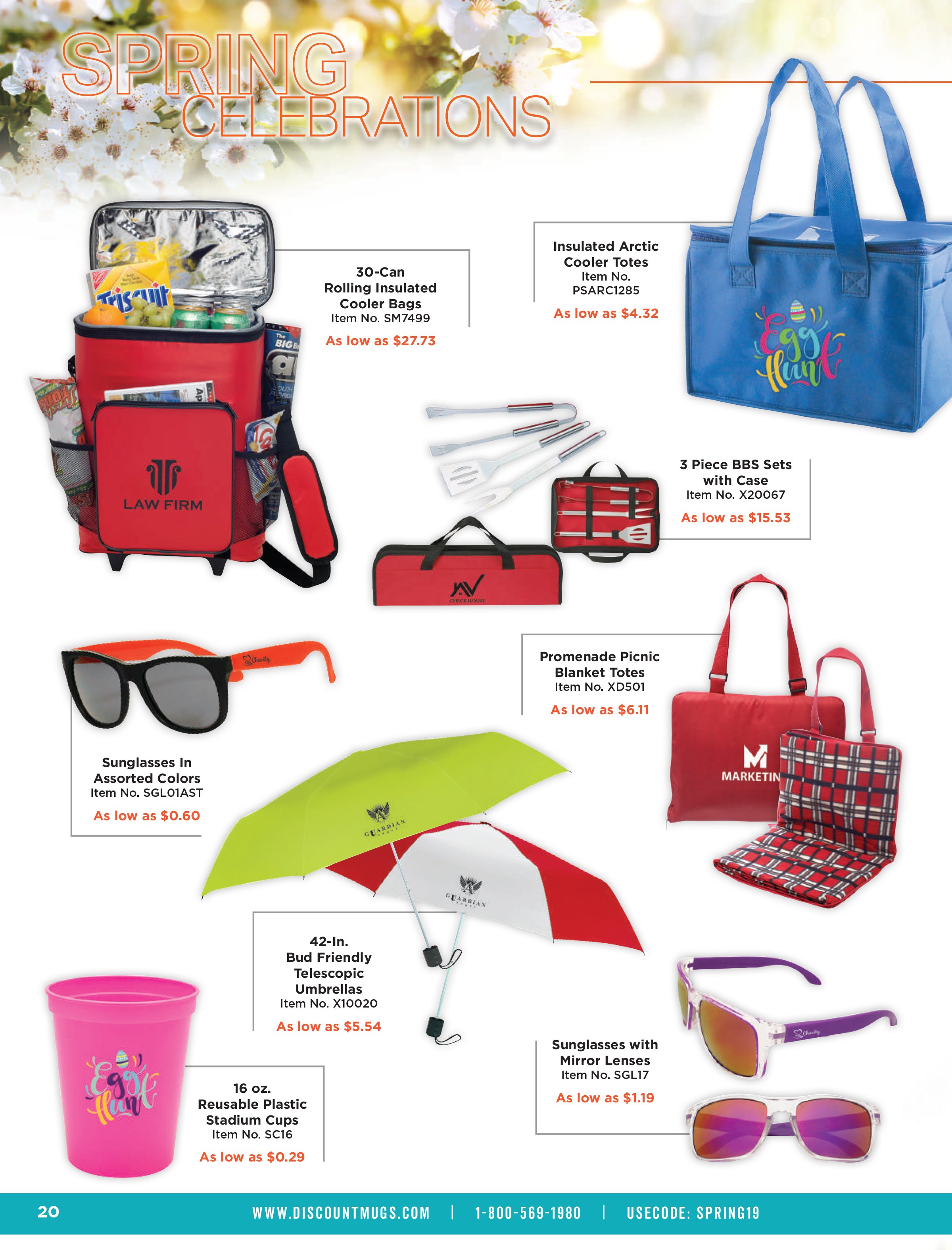 Testimonials are Back!
If you have already subscribed to our mailing list you know about our testimonial section. At DiscountMugs we wish to give back to loyal customers and dedicate a few pages to highlight the dedication of our clients.
We are extremely proud to have collaborated with Jackson Crop Insurance and Kristin Shea Hair this season. We'd like to invite you to submit your story for a chance to be featured on upcoming editions, or across our social media platforms!
Let us know how we're doing and help us help you reach a wider audience.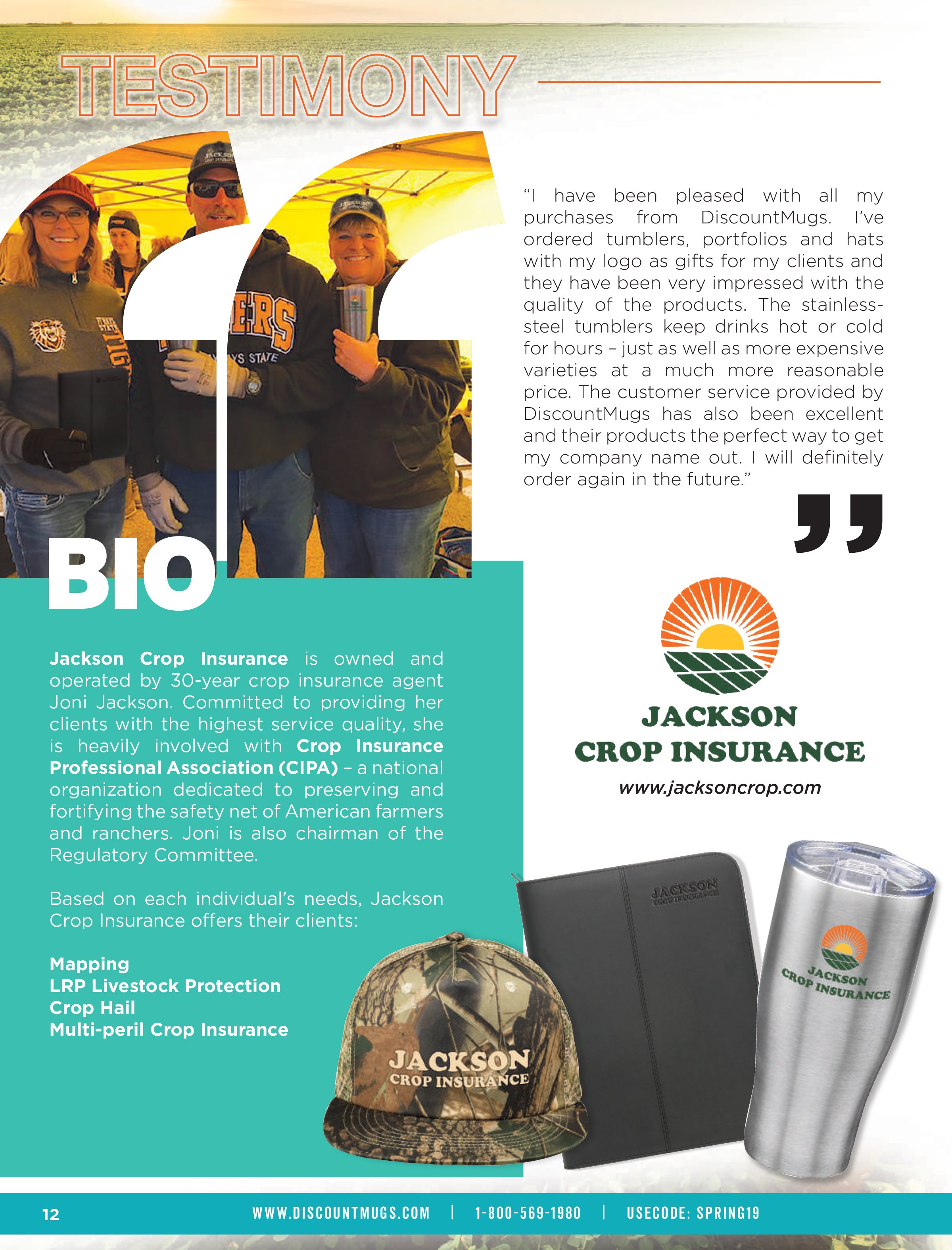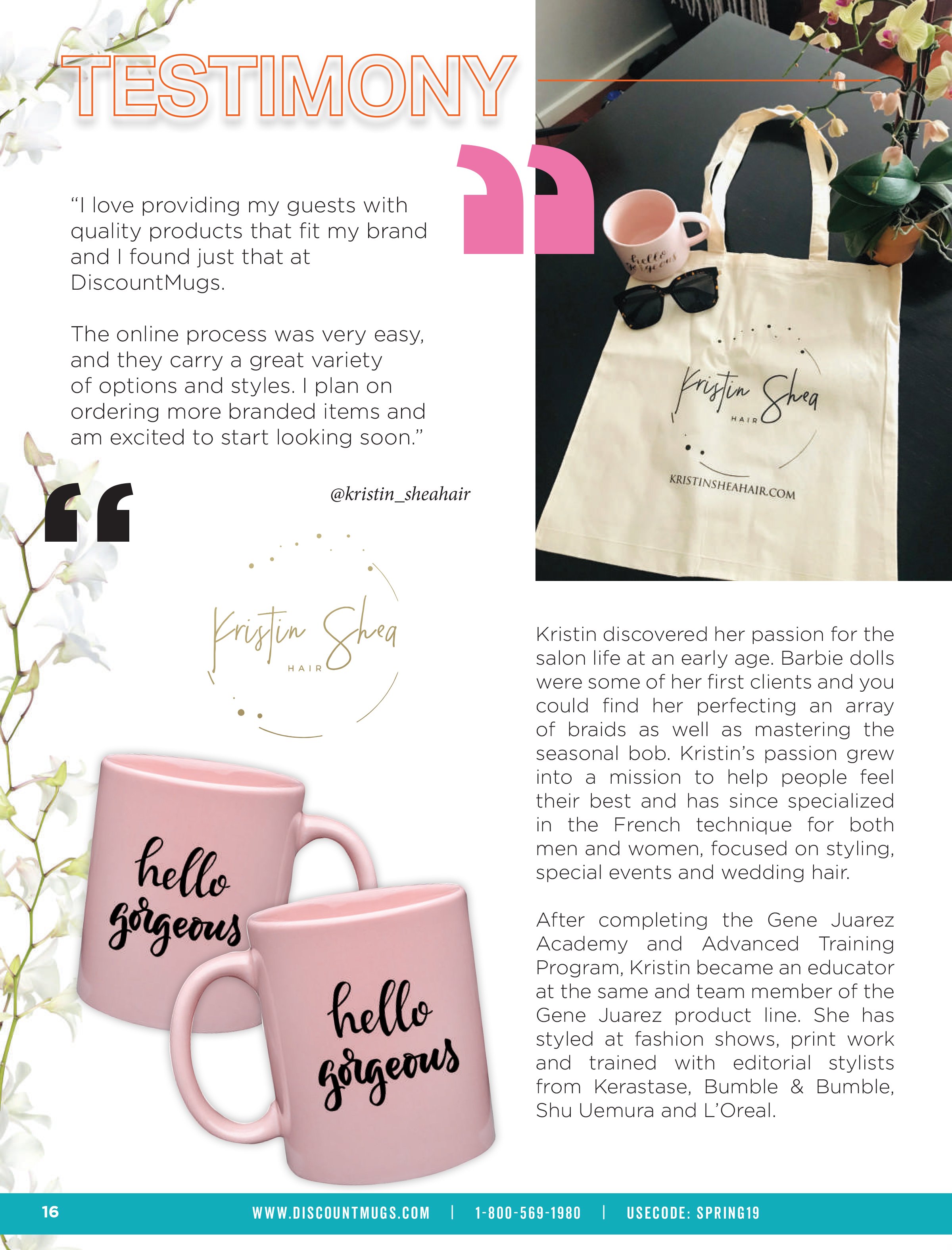 Download our 2019 Spring Catalog now or check your mailbox this Monday 03/04/2019 for a copy of your own! Haven't signed up for our mailing list? Comment below and let us know you'd like to receive the latest edition.