Although summer, winter, and fall season have a magic of their own, spring is hands down the most lovable of all four. For starters, the weather finally reaches moderate temperatures and sets the stage to transition from the harsh cold to sunny beach days and outdoor fun. Days become longer, the birds return from their winter migration, and there are baby squirrels and bunnies everywhere. Are you not convinced yet? Here's a bonus: Our Spring Catalog is also on its way out to you!
Because the warmer temperatures allow you to spend more time outside, it also means you won't be scared to walk down to your mailbox and see what new products and special deals and we've put together just for you.
However, we know we've spoiled some of you (and we're happy to), so we've made it easy to download straight to your mobile devices or desktop computer, so you can view and share with friends and business partners when you sit down for that freshly squeezed lemonade, or proposal meeting.
We know spring time will make you more creative and passionate and you'll finally get those projects going. So, with the blooming of flowers we also bring you a blooming of discounts! Use promo code SPRING18C at checkout to find out how much you can save off our already low prices.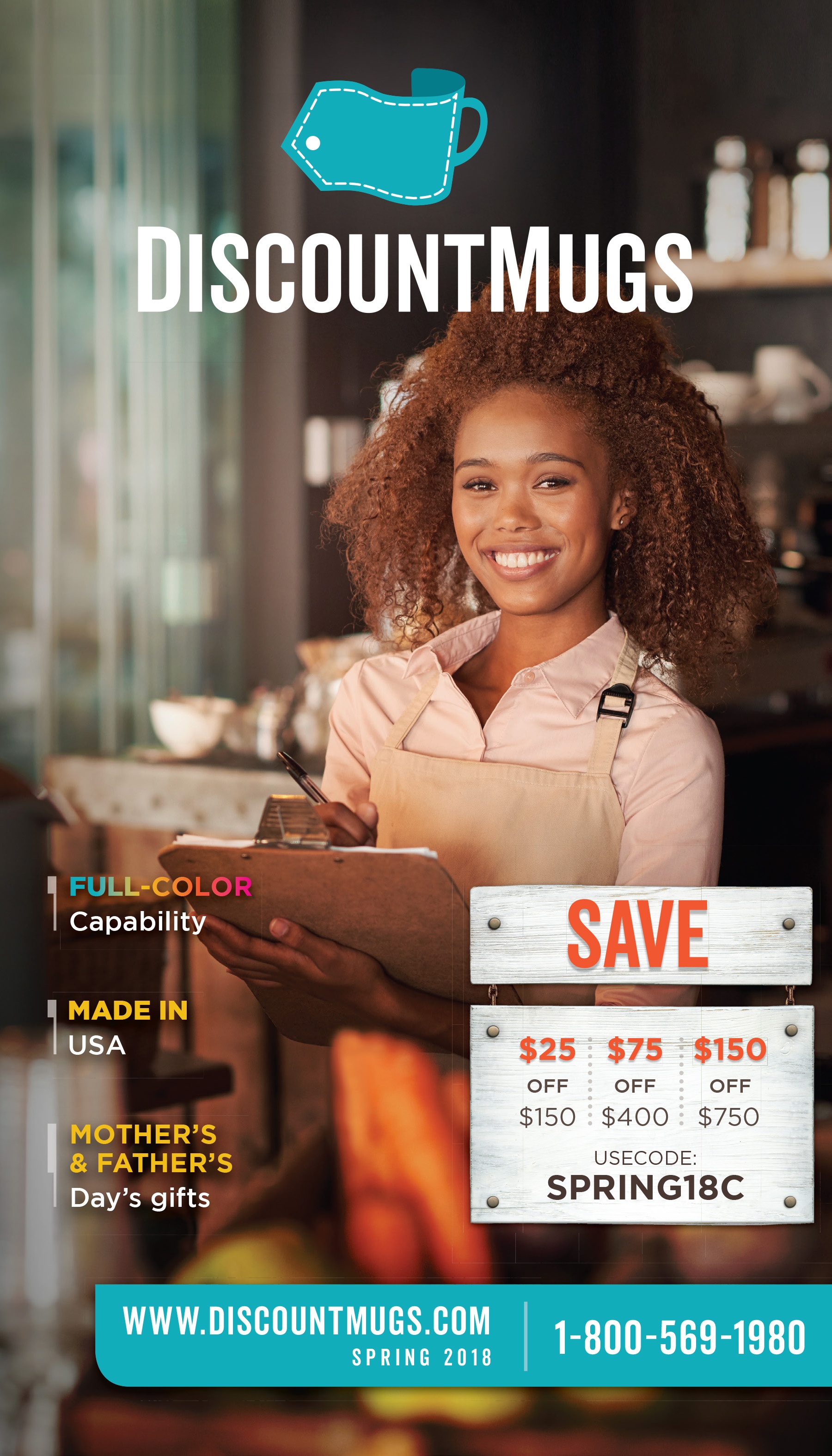 You told us, and we did! Throughout the years we've worked hard to accommodate to your wants and needs and have made full-color printing capabilities our top priority. During the season of vibrant colors we want to remind you why DiscountMugs continues to be your best choice.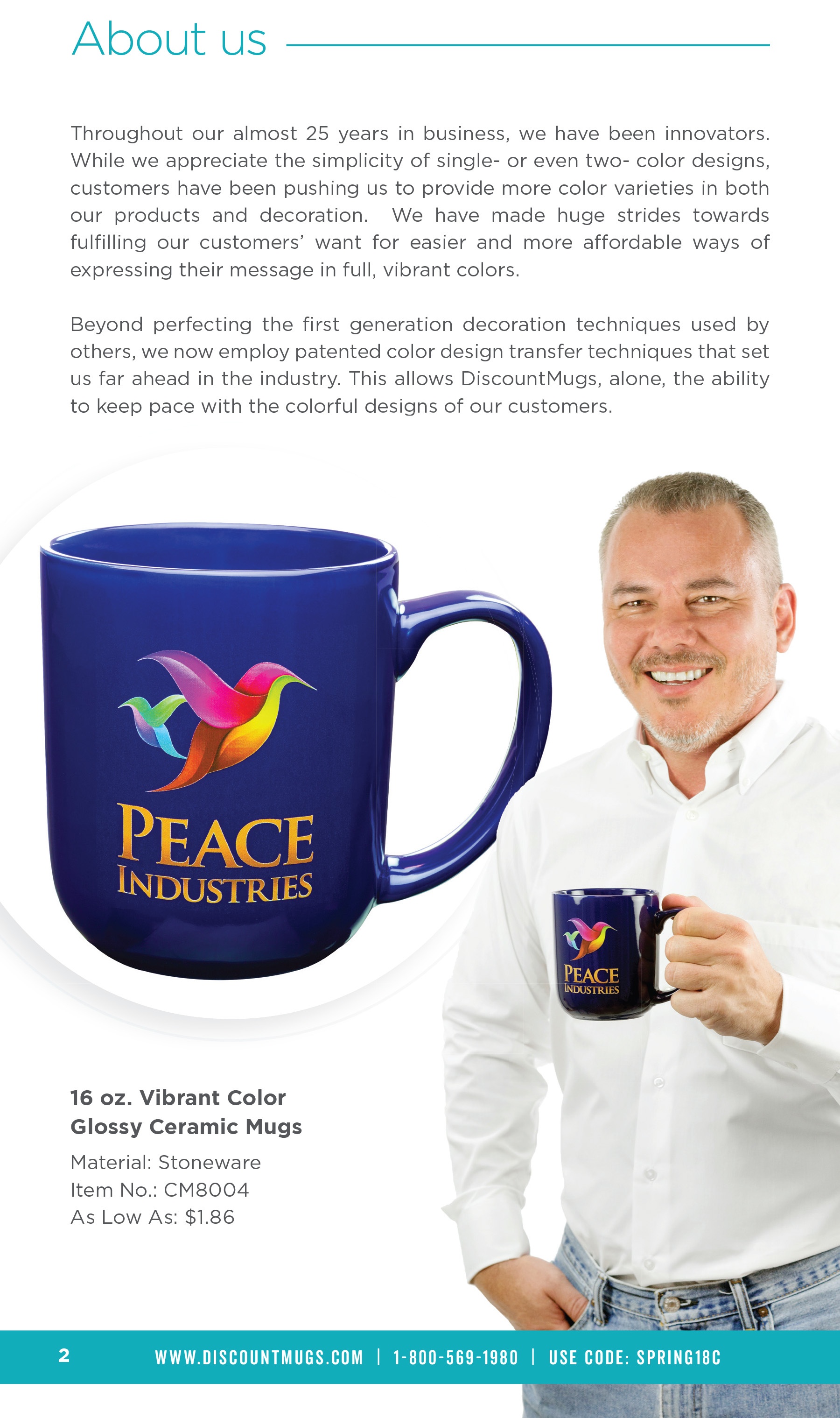 It's amazing what a little color can do. It's not only good for your brand but also your soul! Studies have found that increased amount of colors in your living space can make you feel happier, and the psychological gains can even be compared to the feeling of having a new job!
After months saving your energy, it's time to open the windows to let the fresh air in. Say yes to opportunity and take a look at some of the categories you can browse this season to bring upon a fresh look to your promotional efforts.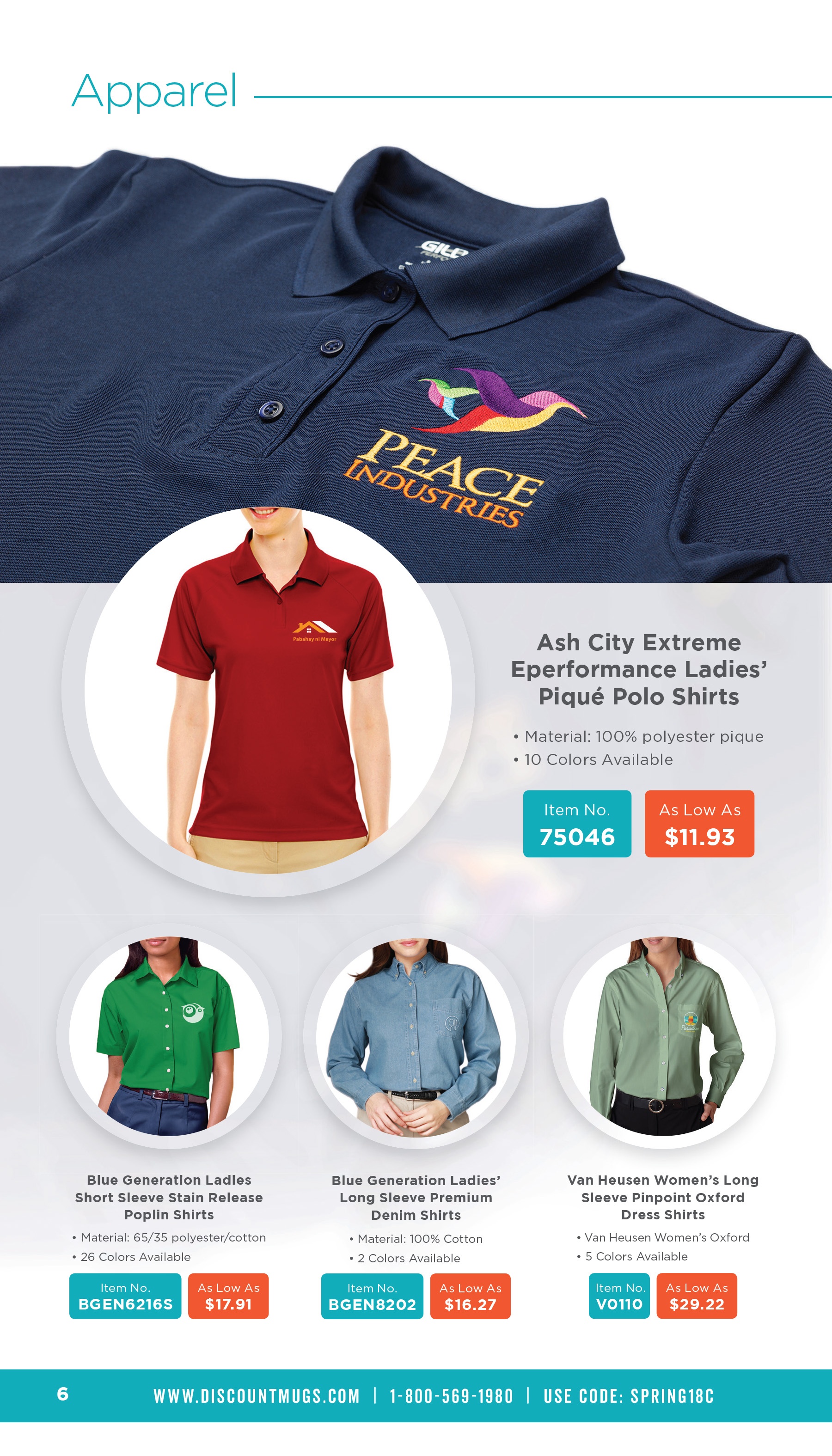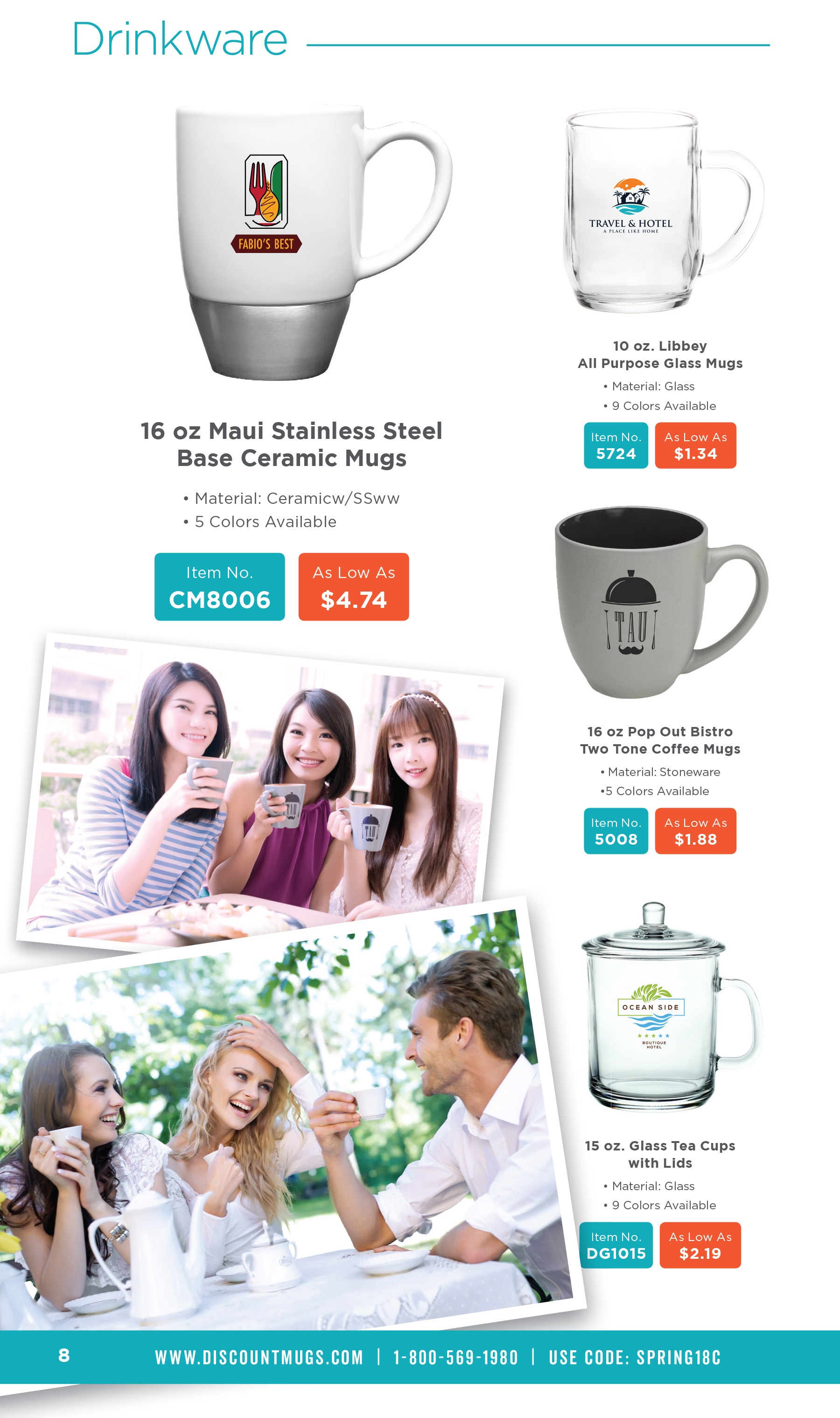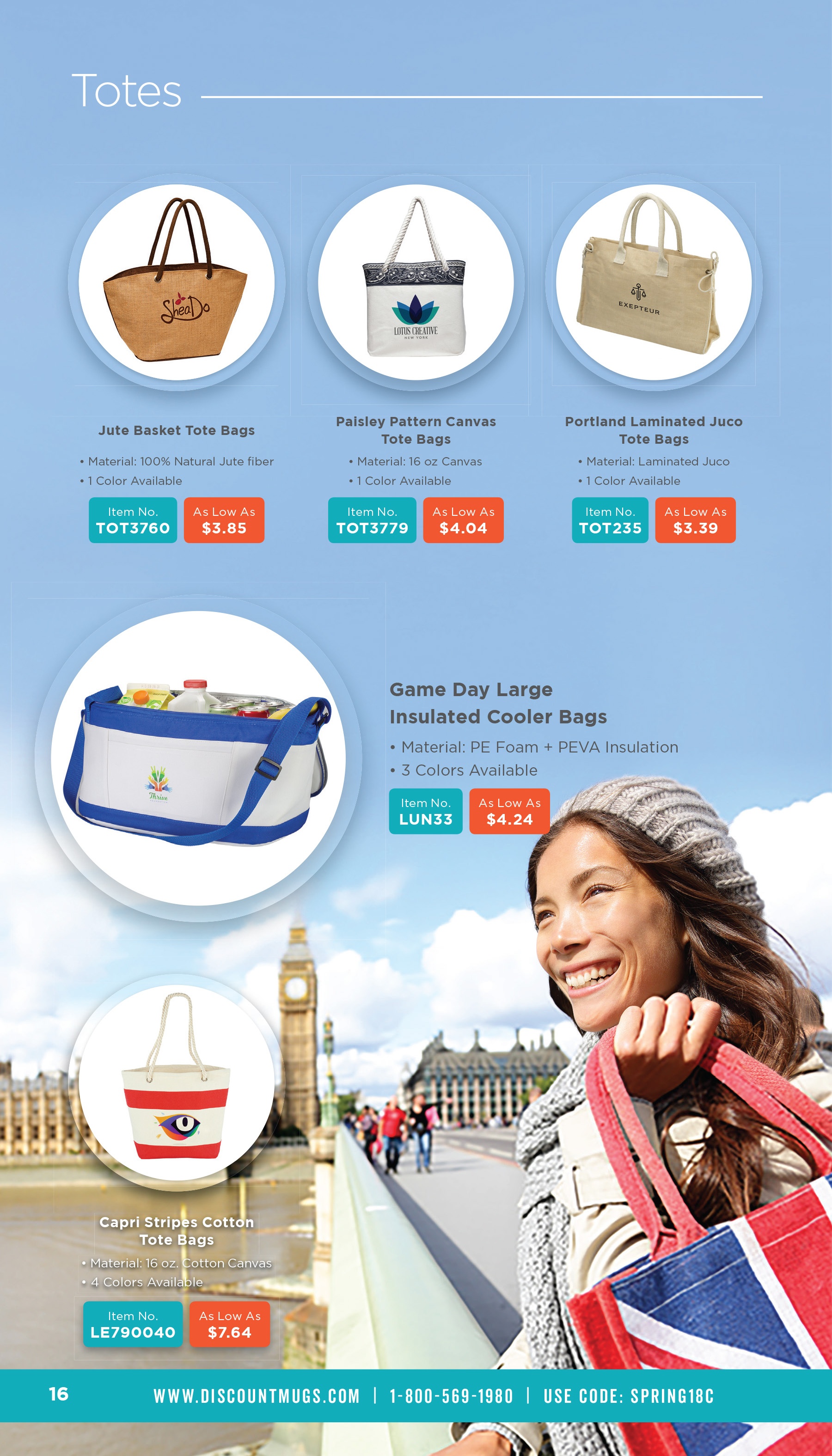 Plus, who can forget about the holidays? It's only Spring when we get to celebrate our mothers and fathers. We know they're likely to be the most important people in your life, so they deserved they're own special page.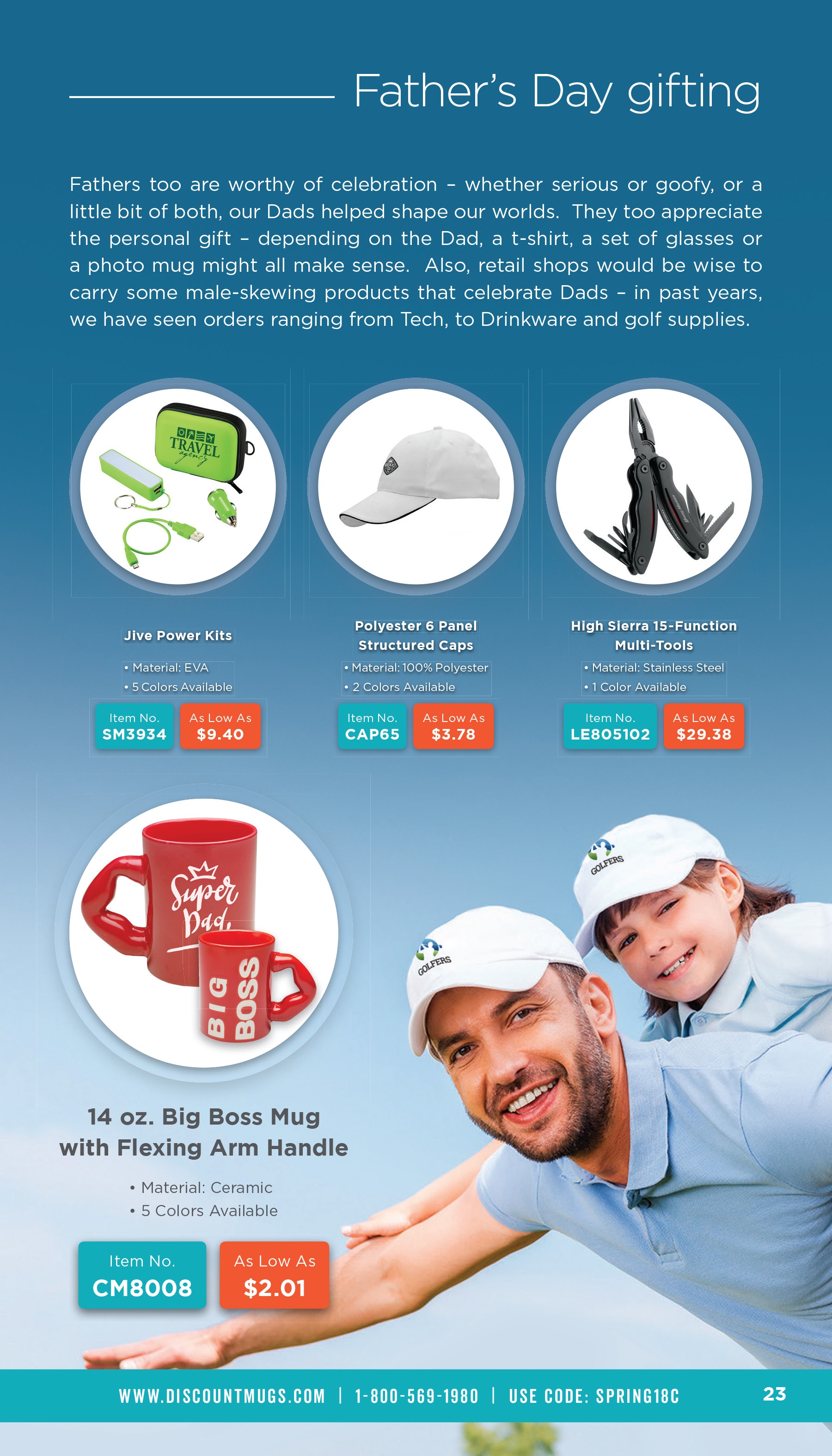 We have many other cool surprises heading your way. So, what are you waiting for? Download our Spring Catalog now and save to view in the comfort of your own time! Subscribe to our blog and let us know in the comment section below whether you'd like to be added to our mailing list to receive a copy of your own.