Have you ever found yourself in need of a promotional product that's unique to your company? Maybe you need special giveaway items for a conference, but don't know where to start. Or perhaps you are searching for favors that will reflect your personality at your upcoming wedding.
Sometimes, you just want to put your own personal stamp on a product to make it your own.
At DiscountMugs, we pride ourselves on providing a one-of-a-kind experience to customers just like you, who are looking for customized products, promotional items, gifts, and favors. As one of the largest suppliers of promotional products in the country, we take great pride in our work, our facilities, and our mission to provide promotional products with superior customer service.
When looking for the right products for your business or event, it pays to work with a reliable partner in the product customization world. Consider characteristics like company history, product quality, customer service, and industry leadership to point you toward a lasting partnership.
1) Strong company history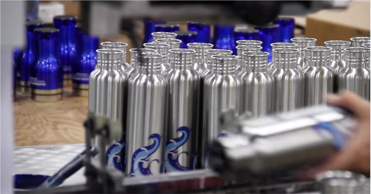 When weighing your options for buying customizable products, there's no substitute for a company with solid industry experience. That said, DiscountMugs is one of the largest promotional products distributors in the country with a long history in printing and customization. We've happily made our home in Miami, Florida since 1995, back when we started the company with only six employees.
Fast forward 22 years, and DiscountMugs has now more than 550 loyal, dedicated, and knowledgeable employees who help facilitate every single order that comes in. Our facility includes 340,000 square feet of warehouse space and more than 75,000 square feet of production space, which gives us ample storage and plenty of room to work and grow.
2) High-quality promotional products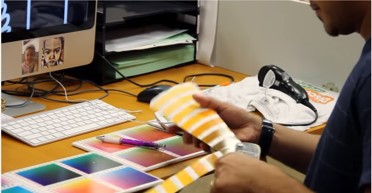 When you seek products to promote your brand, it's important that they reflect your company's taste and quality. We understand that - which is why we offer a large inventory and import products directly to our headquarters. We also fulfill every order in-house so we can monitor quality and customization every step of the way. Once your products are ready, we ship them factory direct to your doorstep — or to your school, office, or church as needed.
As you might expect, our ceramic mugs and coffee cups are some of our best sellers, but our inventory extends far beyond mugs alone. Sports bottles, martini glasses, wine glasses, can koozies, beer mugs, custom t-shirts — you name it, we have it.
Of course, our primary specialty is customization. We can personalize just about anything, from imprinting your restaurant logo on pint glasses, to embroidering your team insignia on polo shirts, to etching your family crest into a set of brandy snifters.
The best part? You're in the driver's seat. Our design lab, or D-lab, makes it fast and easy to customize your product on your home computer. Just upload your image, choose from a library of clip art images, or create something from scratch to convey the message of your particular brand or event. Our imprinting options include screen printing, engraving, debossing, and more.

Discount Mugs Headquarters

3) Reliable customer service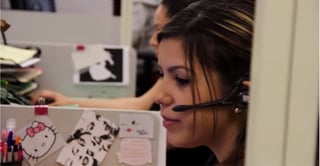 As you create customized products, it helps to know you've got support when you need it. At DiscountMugs, customer service is ingrained in who we are. Our employees form a community of experienced and knowledgeable staff who aim to deliver second-to-none customer service. If you need answers about different printing and design options, shipping methods, lead times, or just some direction when it comes to choosing the right products, we're here for you.
After all, customers are our number-one priority. We know that you want to choose the right products to get your brand in front of the right audience. With specialists in our printing and graphic designing departments, customer service representatives and sales agents readily available, and friendly employees in all areas of our company, we take pride in our ability to service our customers with experience, courtesy, and respect.
Whether you're looking for something creative, professional, elegant, or silly, we can help guide you in the right direction.
In addition to our customer service standards, we offer a 110% guarantee that our prices are the lowest in the industry. If there is ever a case in which a retail competitor offers one of our exact products at a lower price, we promise to match that price — then beat it by 10%.

4) Industry leadership
In addition to our massive catalog, superior service, and unbeatable prices, we place a high value on strong leadership in our field. In fact, founder and former CEO Amin Rahman Ramjee was awarded the Ernst & Young World Entrepreneur of The Year for Florida Distribution and Manufacturing in 2014.
Selected from a group of entries from all around the country, Ramjee was chosen based on his exceptional entrepreneurial spirit, innovation, personal integrity, and strategic direction, along with the company's overall financial performance, market impact, and social responsibility.
Our founder lead by example with his vision to provide high-quality promotional products and outstanding customer service — as well as by delighting our customers with a consistently satisfying experience.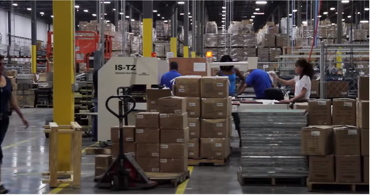 On top of this honor, DiscountMugs continues to rank as one of Inc. 5000's Fastest Growing Companies year after year (since 2011). What's more, we were selected for Google's 2014 Economic Impact Report after demonstrating outstanding use of their search, advertising, and measurement tools.
Throughout our consistent growth, we are constantly committed to our customers. You continue to grow with us, and we owe so much of our success to your continued partnership.
When you're looking for a partner in product customization, consider the company's history, product line, customer support, and overall leadership and vision to help drive your decision. When you work with DiscountMugs, you'll experience all these things and more.
Ready to get started? Browse our catalog for promotional items, custom giveaways, apparel, and gifts. Let your creativity shine to make these products your own. We're confident that you'll find top-quality items to fit your needs at a price that meets your budget.
Contact us to learn more about how to make your next event a success.