When it comes to planning a fundraiser, standing out is key. There are many fantastic ways to provide value for your patrons; coming up with a unique fundraiser idea and accenting it with high-quality gifts and products is the best way to put on an unforgettable event.
In addition to helping attendees remember your fundraiser, this approach also encourages guests to donate more and ensures that your organization will continue to make an impression – even long after the event has ended.
For an event that's truly one of a kind, consider these five, simple yet exciting themes:


5 Effective Fundraising Ideas For Your Team
1. 5K Community Walk/Fun Run
The best thing about putting on a community 5K is that it is a low-cost event with a high ROI potential. Applicable for virtually all organizations, a 5K community walk/run is easy to organize and ideal for encouraging donations.
To take the fundraiser a step further, add a fun theme (such as having everyone complete the event in grass skirts and coconut tops) and encourage attendees to "bid" on their favorite teams.
Distinguish your supporters from the rest by identifying them with wristbands personalized with your logo or design. The silicone material is light and flexible, so those participating in the 5K walk won't feel weighed down. They also come in a variety of bright colors, so it will be easy to spot who is with your group.

2. Raffle
One of the easiest fundraising ideas is a raffle. 50/50 raffles are popular among dozens of different organizations, including schools, churches, and clubs. Keep in mind, though, that some states don't permit raffles for use in fundraising efforts, so it's wise to check with your local government before you start planning.
Once you've received the go-ahead, you can make your raffle more fun by holding it in a prominent community venue, such as a theater, historical building, or restaurant. For best results, offer simple prizes for different levels of raffle ticket purchases.
For example, you can reward attendees who purchase $20 in tickets with customized silicone wristband to help them remember the event and the cause.
In addition to making the raffle more fun, offering a simple yet thoughtful gift encourages people to make larger purchases, which translates to more money for your organization or cause. Silicone bracelets even come in latex-free kids' sizes, so even the little ones can participate in the event.



3. Auctions
Auctions are an excellent way to raise funds while also getting your community involved. To boost your event's appeal, approach local businesses and vendors about donating products or gift cards for your auction. Things like gift baskets and "experience tickets" (vouchers for things like guided fly fishing trips or 'sip and paint' classes) are ideal for fetching high prices and getting people excited about your cause. Don't forget to reward your attendees with a small promotional gift in return for their ticket price!
4. Bingo
Bingo is fun, inexpensive, family-friendly, and applicable to a variety of organizations. For best results, put together entry packages that include several bingo sheets, a promotional gift, some information about your organization, and an entry ticket for the event. Give them to attendees at the door for increased community engagement and a good time for all!
As a promotional gift, consider personalized silicone bracelets with metal accent. They're similar to the traditional silicone wristbands, but printable metal accent provides and extra flair, and are sure to keep your cause top of mind.
5. Community fashion shows
A fashion show is a great way to showcase local businesses while also raising funds for your organization. For best results, find a local shop, boutique, or thrift store to partner with and secure an exciting venue (a space like a park will work just as well as an upscale theater). Charge a fee for admission and reward attendees with promotional gifts, vouchers for refreshment, and chances to win raffled goods and items. Need some funds to get started? Consider crowdfunding the show!
4 Best Practices for Effective Fundraisers: Notes from the Experts
A successful fundraiser boils down to much more than just luck. Instead, the organizations and planners who put on the best fundraisers in the business are the ones who know how to organize an event, offer high-quality products and differentiate the fundraiser from the competition. Here are the four best practices to help you follow suit: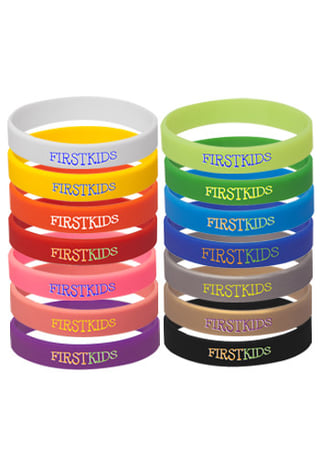 1. Get creative
According to Barbara E. Kauffman, the Executive Vice President of the Newark Regional Business Partnership, creativity is one of the most important aspects of a good fundraiser. Nobody wants to attend a homogenous event that feels like every other fundraiser. Because of this, it's critical to let your creativity flow when planning a fundraiser. Everything from the colors you use to the products you offer should be unique, as should the voice and marketing you use to popularize the event.
Consider what makes your organization stand out and then use that foundation to infuse creativity throughout your fundraising campaign. In addition to being more memorable for attendees, a creative fundraiser is more fun to organize!


2. Take a walk in your attendees' shoes
Money is a highly personal and emotionally charged thing, and if people are going to donate it to your organization, they need something in return. Because of this, Kitty Cook Ramsey, the Major Gifts Officer at the University of Mississippi Medical Center believes it is essential for you to step into your attendees' shoes to gain a better understanding of how they can benefit from a partnership with your organization.
For example, maybe supporting your cause allows them unique educational or community experiences or a tax write-off. Maybe it will allow them to continue enjoying the open spaces they love so much or to implement a much-needed change in their community.
Remember that a good fundraiser is 50% event and 50% marketing, and knowing how to speak to your target audience will help your fundraisers become as successful as possible.


3. Share your total donation amount
When the fundraiser is complete (and even as it's going on), Karen Topakian, the Board Chair at Greenpeace, Inc., believes that you should share your giving amount. What's more, Clay Boggess of Big Fundraising Ideas states in a Fundraiser Insight article that setting goals and tracking your fundraising efforts is a good way to take fundraising to the next level. While this may seem unprecedented, this simple step can help motivate your attendees to donate more and help you meet your fundraising goals.


4. Think ahead
According to Ruthie Oland at Equal Exchange, thinking ahead is critical for a good fundraiser. In addition to allowing you to get more organized, this also results in a more efficient fundraiser.


Great Fundraisers Made Simple
From personalized promotional gifts to unique fundraising ideas, there are dozens of ways to throw an unforgettable fundraiser that helps you support your cause while also engaging your community.
Regardless of what type of fundraiser you decide to throw, Discount Mugs will be here to help you find the perfect promotional products and gifts to make a lasting impression with your attendees.