Are you planning a fundraiser? The key aspect to consider is how to make yours stand out, although there are a lot of other facets to think about as well, you definitely want to make sure your attendees take note of your fundraiser and remember it. With so many walkathons, marathons, charity events, and raffles or other community events happening each year, it can be tough to find a way to make yours seem unique.
A good way to plan a fundraiser to remember is to have a unique theme. Think of The Color Run or Zombie Runs as examples, as they have creative themes and gather a lot of buzz before and after the events take place. Whatever theme you come up with, whether it's something surrounding music, nature, art, or location-based, this approach will help encourage your attendees to donate more, since it's memorable and fun. Your event will make a lasting impression long after it has ended, especially if you encourage your guests to share their fun photos on social media using hashtags. Who knows, your event could even go viral!
Aside from just an overall theme, you will need to decide on the kind of fundraiser you want to host. You could choose from:
A Community Walkathon or Marathon
The most attractive aspect of planning a marathon or fundraising walks are that they are low-cost events with a high return on investment potential. They are easy to organize, you can seek plenty of volunteers in order to keep the amount of paid staff low, and they encourage generous donations from participants and their friends and family.
You can make it more exciting and stick to the theme of the event better by encouraging participants to dress up. Encourage costumes or specific colors of outfits, like wearing only neon or having everyone run in a onesie. You could also encourage your attendees to form groups, and then have people "bid" on their favorite teams or guess which team will finish in the fastest time. Help your participants stand out with custom team shirt designs, which you can include in the cost of sign-up, and let them design their own shirts from a select group of logos or images.
A Raffle
A raffle is one of the easiest fundraising ideas to set up and manage. Choose from the different options of raffles and watch the fundraising money pour in. You could hold a 50/50 raffle, a table raffle, a traditional raffle, or a lucky squares raffle.
A 50/50 raffle is probably the quickest to set up and the easiest one to run. It doesn't require organizing prizes ahead of time, except purchasing or creating a roll of raffle tickets in advance will make things run smoother. A 50/50 raffle is a cash only raffle, where participants buy tickets and the money is pooled. The more tickets sold, the larger the prize pool. When the tickets have all been sold, a winning ticket is drawn, and half the money is awarded to them while the other half stays with the organization doing the fundraising. That's all – no prizes to purchase or distribute, no preparation in advance, and giving out the prize money is fairly straightforward.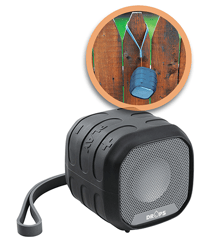 A table raffle requires a bit more preparation in advance. It works best when you have a few high-value items, like an outdoor bluetooth speaker, available as prizes, which are then displayed on a table for everyone to look at. Each prize will have a box placed in front of it with a slit cut in, where people drop their tickets they've bought. When the tickets have all been sold, or the time runs out, a single ticket is selected from each box, determining the winner of the prize. If you can manage to get prizes donated to the cause, you won't have to spend on picking up your own, making it a more cost-effective raffle to run.
A lucky squares raffle is a bit more complicated, but not by much. You create a game board-style raffle that is made up of a grid of squares, either checkerboard style or laid over another image like a treasure map, for example. Participants will buy a square, or multiple squares, and write their names into the square or squares they want. You can have prizes worth a higher value and set the board so the better squares are worth more and correspond to the better prizes. The key is that the winning squares have been predetermined, so at the end of the giveaway, you just have to announce which people have chosen the right squares.
A traditional raffle is the most common kind of raffle, and they are pretty standard. You would collect raffle prizes ahead of time and then sell raffle tickets, which have two parts. One part is attached to a prize, and the other part goes into a box to be sold during the giveaway. After the tickets have all been sold, you call out the number on the ticket attached to the prize, and the person with the corresponding ticket wins that prize.
An Auction
Auctions are another easy way to raise funds through your community's involvement. You can approach local businesses and vendors to ask if they would be willing to donate products or gift cards to the cause. People love gift baskets and experience vouchers (like paint nights or a night away at a bed and breakfast), which can help fetch higher prices at auction and get people more excited.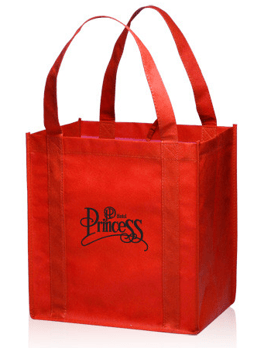 Play Bingo
Organizing a charity bingo night is a fun, inexpensive, and family-friendly way to raise money. Consider putting together entry packages which include bingo sheets, a promotional gift customized with the organization's logo, some information about the cause, and an entry ticket for the event. You can hand these out at the door as attendees show up for the event.
A Community Fashion Show
Hosting a community fashion show will be sure to get local businesses involved as well as the people in the neighborhood. For best results, approach local shops, boutiques, or thrift stores and offer a partnership or sponsorship. You will also need a good venue, like a large park or upscale theatre, or perhaps even in one of your partner's stores. Fundraise by charging an admission and give back to attendees by offering refreshment vouchers, promotional gifts, and chances to win raffle prizes.
Once you have decided on the kind of fundraiser you want to run, you will need to ensure the preparation runs smoothly, as well as the post-event duties, and of course, the day of the event.
Here are some tips on how to plan charity events and have them go off without a hitch.
Be Creative
Creativity is what makes a good fundraiser. Attendees will be bored at your fundraiser if it feels like a homogenous event that's just like every other event, so it's critical to let your creativity flow when you're planning your own. Try and make everything unique, from the color scheme to the products you offer to the marketing efforts and brand voice. Carefully think about what makes your organization stand out among the crowd, and use that ideation as a starting point to infuse creativity throughout the fundraiser. Not only does it make it more fun for the attendees, but it's much more exciting to organize and advertise for.
Plan Ahead
Don't attempt to get anything done last-minute, as it's much easier to coordinate and stay efficient when you're thinking ahead. Planning the event at the eleventh hour could result in missing a key aspect, when instead you could take your time in advance and plan out every facet of the fundraiser, making everything more organized.
Gather Volunteers
If you're planning on organizing a marathon or walkathon fundraiser, you'll need volunteers to help run the event. Recruiting talented volunteers from the organization you're fundraising for is ideal, or try and find people to volunteer who already work to help the cause you're supporting. Don't be afraid to ask outside of those circles for anyone else willing to help, including family members and friends.
You want to make sure you have enough volunteers to cover all your bases. Once you have enough help, try and assign everyone a task or area where they're comfortable or already have expertise in. That way, you can spend less time training your volunteers on their tasks and more time to plan the fundraiser.
Choose the Right Location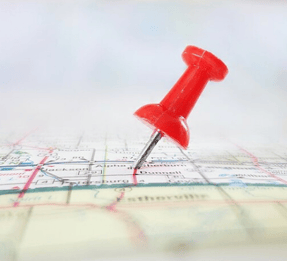 The location of your fundraiser is key, so if you need marathon or walkathon ideas, consider your theme. If it's a location-based theme, it will most likely be easy to decide. For example, a theme based around water should be held near water, or a beach walkathon should be held on a beach. Otherwise, it might take a little more research and planning to find the perfect spot.
Furthermore, for your outdoor fundraiser (whether it's a marathon or fashion show) you will have to consider logistical factors like parking availability, electricity, and restrooms, and of course whether the ground itself is suitable and safe for a marathon or walkathon. There should also be enough space for everyone to gather before the event starts, as well as room for sign-in tables, vendor tents for food and water, and sponsor tents.
If you're holding another kind of fundraiser, like a raffle or bingo tournament, and want it to be inside, make sure to plan ahead and give yourself enough time to book an indoor venue.
Find Sponsors
Having sponsors for your event will help with up-front capital in order to pay for the expenses you'll have. Conduct some research, and think strategically about who or what kind of businesses might be willing to contribute or back your cause. Work out what it will cost for them to sponsor it and be sure to lay out exactly where their information will be publicized. If your event is big enough, you can have tiers of sponsors, like bronze, silver, and gold, and give promotions based on the appropriate level.
Plan Your Marketing and Promotion and Print Any Materials Needed
Your event will only succeed if people know about it, so coordinate a marketing strategy to get the word out. Thankfully, with the right know-how, this doesn't have to be a major expense. Come up with a slogan, a logo, and a clear message—one to three sentences—about the cause, and stick to a cohesive brand plan. Have promotional materials and merchandise available and include the logo and slogan on everything from the registration forms to name tags or bibs to t-shirts and water bottles. Don't forget to utilize social media and other digital channels, like a website or e-blasts.
Create Custom T-Shirts
Having custom marathon t-shirt designs is a great way to get attendees more involved and feeling like they're a part of something bigger than themselves. You can have the standard logo, slogan, and sponsor names on t-shirts, but why not take it to the next level and be a bit more creative? Put the logo and sponsors on the back, but have some more fun with the front.
You could match the t-shirts to the theme of your event, regardless of what kind of event it is. Marathons and walkathons lend themselves more easily to creative designs, however, because you can invite teams that sign up to customize their shirts too.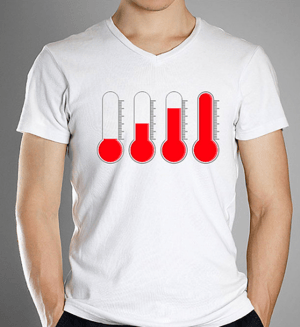 If you're going to stay in charge of the t-shirt designs completely and want them to match the theme, consider different ideas, depending on the theme of course. You could print a racetrack on them, have related memes printed on them, or for a particularly tough course, include a sweat meter so attendees can show off how hard they worked.
If you're giving your attendees some creative license over their own shirts, give them some options to choose from. Some ideas could include a #TeamName shirt, where they can use their team name as a hashtag printed on their t-shirts. For something a bit quirkier, their team name could be printed upside down. They could put a picture of an animal, or have superhero uniform shirts. The possibilities truly are endless.
Help Your Participants Fundraise
Marathon fundraising can be a tough job for attendees, especially if they aren't used to it. You can help by communicating with your participants and offer advice on ways to fundraise effectively, since the fundraising dollars are all coming back to your cause. It's a win-win.
Share the Amount of Money that was Donated
In order to be transparent and motivating, you should share how much money was raised after the completion of the event. It will help your attendees and volunteers alike feel proud to have contributed to the cause, and will likely aid in the popularity and effectiveness of your fundraiser, so if you plan a similar event the following year, it might have more traction.
Follow Up After the Event
When the event is over, debrief with your planning team and thank everyone for their hard work. Also, reach out to volunteers, sponsors, and participants separately and purposefully thank each one for their efforts and contributions to help make your event a success. It will make them feel appreciated and maybe even encourage them to contribute or participate again for the next event.
If you follow these tips and pieces of advice, there's no doubt your fundraising event will be a success and run smoothly.