You are what you wear, right? Nothing shows off just how unique and creative you are than your attire. Whether you are dressed to the nine, or you're rocking your favorite t-shirt, your appearance says it all.

Sometimes, a great way to show off your creative and fun loving side is to literally wear it across your chest. Take a look at these 30 different creative t-shirt ideas for just about any occasion.
Skeleton Maternity Shirt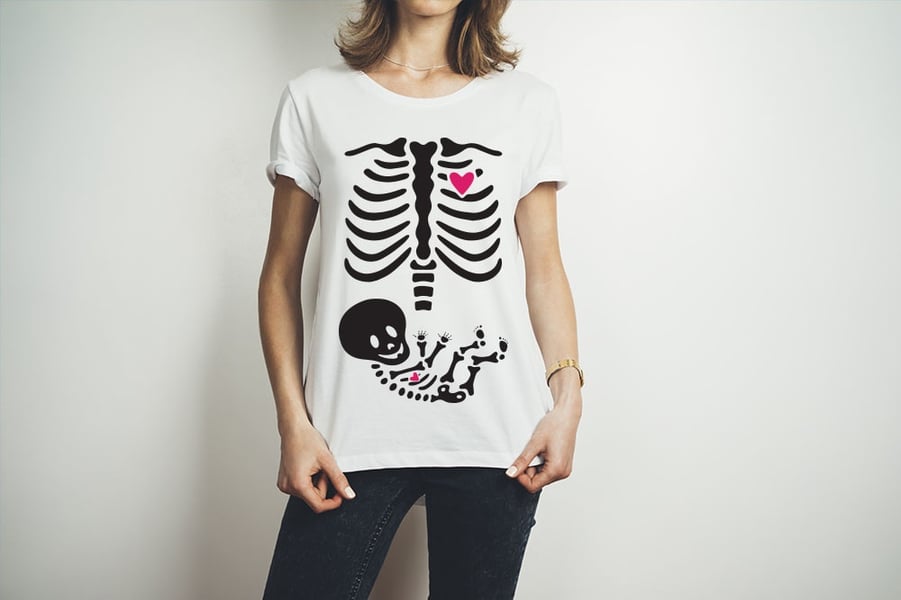 Sometimes it's boring and lame not being able to dress up for Halloween or being stuck in cheesy costumes like an avocado.
Well, now you can dress up no matter what trimester you are in with a skeleton maternity shirt. This shirt has ribs and a heart, then a skeleton of a baby. It can even be customized to have a bow on the head of the baby skeleton if you are having a girl.
Wedding Party Shirts
While you can't overstep and infringe on your school's mascot and logo - the copyright lawyers might get a bit upset - you can still get a bit creative for the big game. Use your school's colors and come up with a slogan that says it all.
Here are a few ideas:
● When our defense knocks you down, you aren't getting up.
● Our trophies are earned with your blood, our sweat, and your tears
● "It ain't over till it's over." Today, it's over for you.
Then, pass them out to all your tailgating buddies so you match with your team spirit.
Race Track Shirt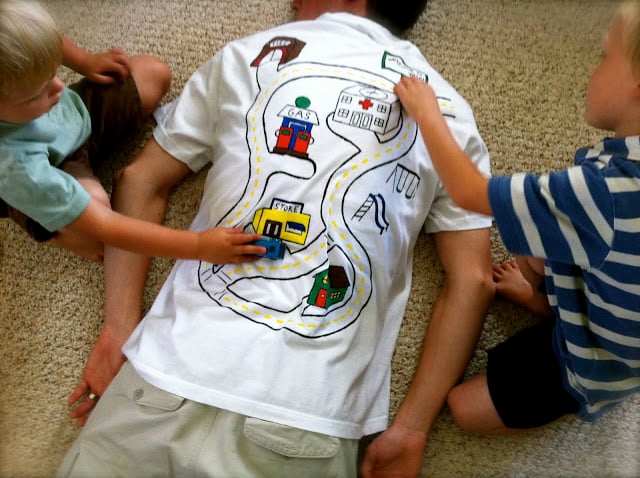 Image Source http://crazylittleprojects.com/2013/11/25giftstomakeformen.html
As a dad, how many times have you found yourself laying face down on the floor in exhaustion, only to have your kids beg you to play with them? Not to mention they are climbing on you.
Buy this shirt with a race track on the back and you can take a short nap, get a message, and have content kids all at the same time!
Scripture Shirt
Are you religious and have a scripture motto that you follow or describes your life? Creatively design a shirt to incorporate that favorite scripture of yours. Be creative with how the scripture is presented.
This idea is perfect for individuals, summer Bible camps, Sunday Schools, and other church related events.
Upside Down Lettering Shirt
Whatever you decide to put on your t-shirt, make it a cool design by having the lettering be upside down. This is quirky and will give you a lot of looks.
Geek Coding Shirt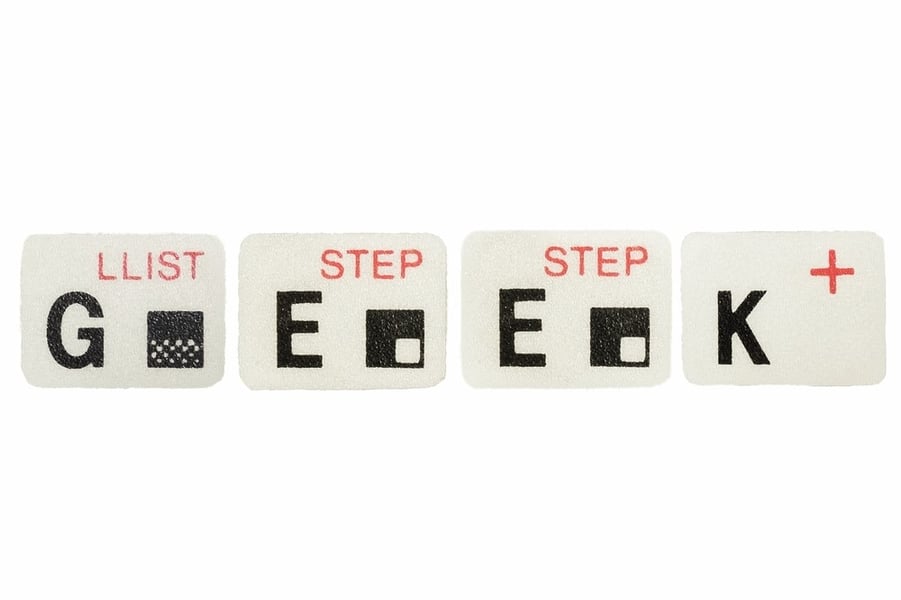 Speak code on your shirt. Let other geeks know what you are thinking in a way only they'll understand. Whether it is a coding recipe for what you ate last or a coding instruction for being lazy or a coding math joke, this is a great shirt to have.
This shirt would be a great idea for computer programmers to wear at a work event!
Tie Shirt
This shirt allows you to get away without wearing a tie. Most men hate putting ties around their necks—they choke, they wrinkle, they get crooked or loose... Instead, get a nice white shirt with a quality looking tie printed on it. Design your own tie. Be classy without the choking.
School Spirit Shirt
A fantastic way to raise funds for your school is to design a t-shirt. Rather than having students try to sell overpriced cookie dough or ugly wrapping paper, sell t-shirts instead.
Have your school's name, logo, and even mascot on the shirt. Make sure to print on shirts that coordinate with school colors.
Meme Shirt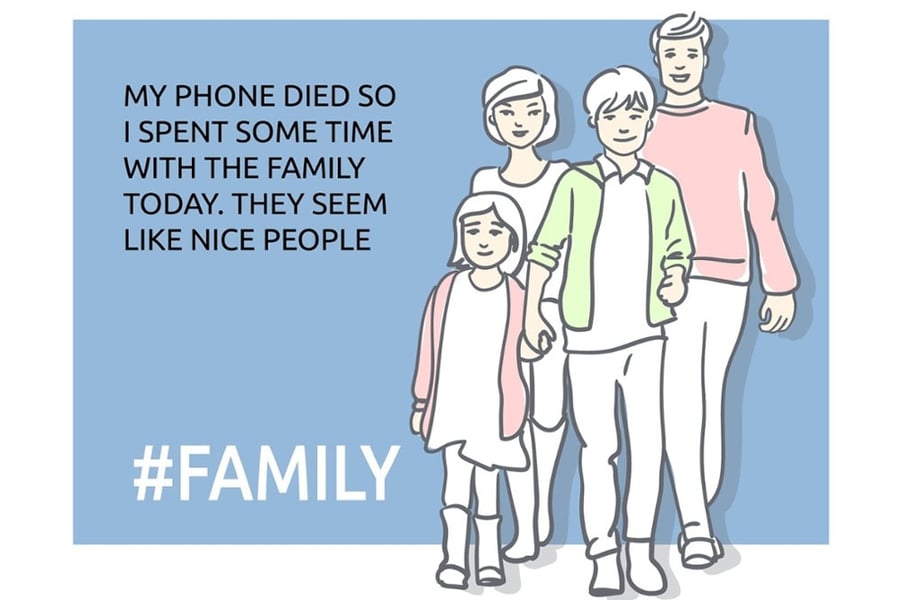 For those of you who love the internet and love memes, get a shirt with your absolute favorite meme.
Have the "doge much wow" dog on your shirt.
Put a rage comic on your shirt. Find a meme that describes your personality or your life and wear it with pride.
Maternity Shirts
Don't let your pregnant belly keep you from your love of graphic shirts. There are plenty of funny t-shirt ideas for maternity wear. You could have a loading bar to represent your baby growing.
You could have a funny saying, such as "the baby made me eat it." A popular maternity shirt right now has the numbers 1 through 40. Each week during your pregnancy, you cross off another number.
Hand lettered Script Shirt
Everyone wants hand-lettered prints, signs, and fonts now. If you already have a custom t-shirt design idea, why not have the font be hand lettered rather than a boring sans serif font? This could apply to any of the shirts listed above: one word shirts, motto or mantra shirts, scripture shirts, phrase shirts, etc.
Sweat Meter Shirt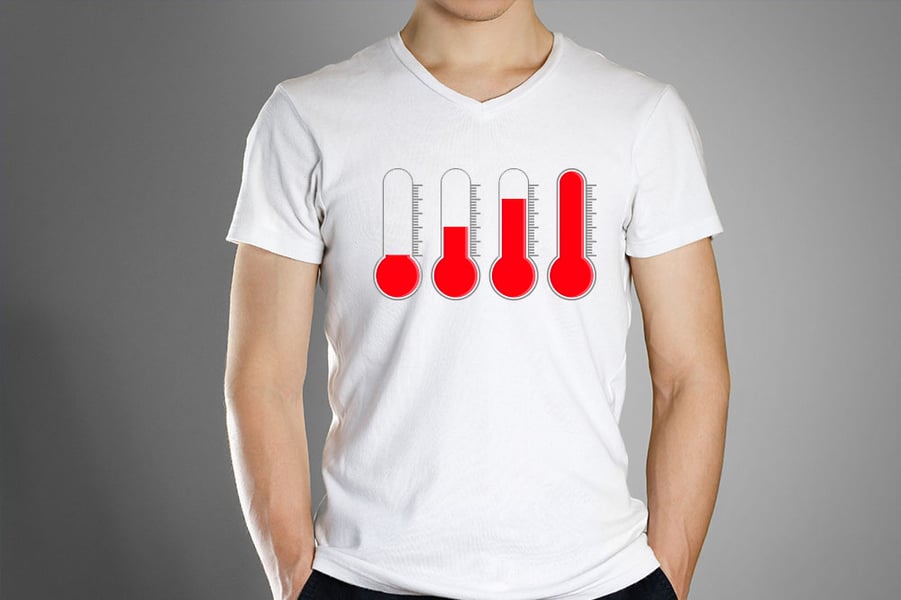 Are you a gym rat? This is the perfect t-shirt design for you. Your shirt will have different measurement in increments of time. As you sweat, it will drip down to each measurement as your own personal timer. You can boast to others that you worked out for a full hour due to how far down your chest your sweat is dripping.
Husband and Wife Matching Maternity Shirts
Include your husband in maternity wear. Get matching shirts. Yours could say "eating for two" and his could say "drinking for two". Or, you could have your shirt say "preggers" and his could say "the man behind the bump." Be creative and use these shirts in a fun, casual maternity shoot.
Lazy Shirt
Another custom t-shirt design idea is the lazy shirt. These have phrases or quotes that exemplify your laziness. It could be punny: "Namaste…in my bed." Or it could be a lazy motto: "Just Do It…Later." This could be the perfect gag gift or white elephant gift.
#MomLife Shirt
These shirts are exploding over Etsy and Jane.com. Quotes can vary from "#momlife", "may your coffee be stronger than your toddler", and "wife, mom, boss" to "mama hair don't care" and "naptime is my happy hour." Come up with your own phrase to describe your life as a mom. Choose your favorite color—don't just do boring white or black.
Hometown Shirt
Show your hometown spirit with this shirt. Proudly state your hometown's name, or even your home state on a shirt of your choice of color. Include an outline of your home state as well. To add more pizzazz, include some famous or stereotypical saying about your hometown or state.
Name List Shirt
These shirts are becoming more popular. Typically, they have a list of names that are related on the front of the shirt. For example, around Christmas, you can get a shirt that lists the names of all the reindeer. If you are a music student, you can get a shirt that lists your favorite composers.
#BloggerLife Shirt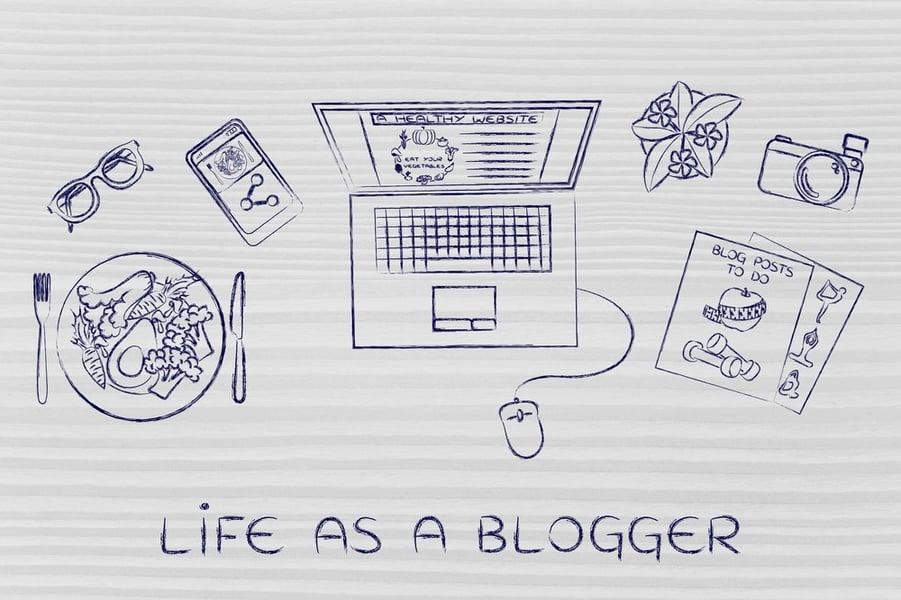 Bloggers are all about branding today. There are numerous mugs that describe the "Blogger Life." Why not get a shirt? It can have the name of your blog right on it or a #bloglife motto, similar to the #momlife shirts. Phrases can include "eat, sleep, blog", "I don't need a job—I blog."
Fandom Shirt
Fans of shows, books, movies, and more can show their love by wearing a fandom shirt. If you are a Harry Potter fan, have a shirt with a spell on it or the deadly hallows symbol. If you are a Doctor Who fan, have a shirt with one of the Doctor's catchphrases or a TARDIS on it. Other fans will immediately recognize you and compliment you on your shirt.
Family Reunion Shirt
When planning a family reunion, make sure to include matching shirts. On the shirt can be something as simple as "Smith Family Reunion 2017" or you could make it funny. Come up with an inside joke for your family, such as "The Peterson Family: The Nuts Are All Here." You could even include an icon or logo to go with your family reunion shirt.
Animal Shirts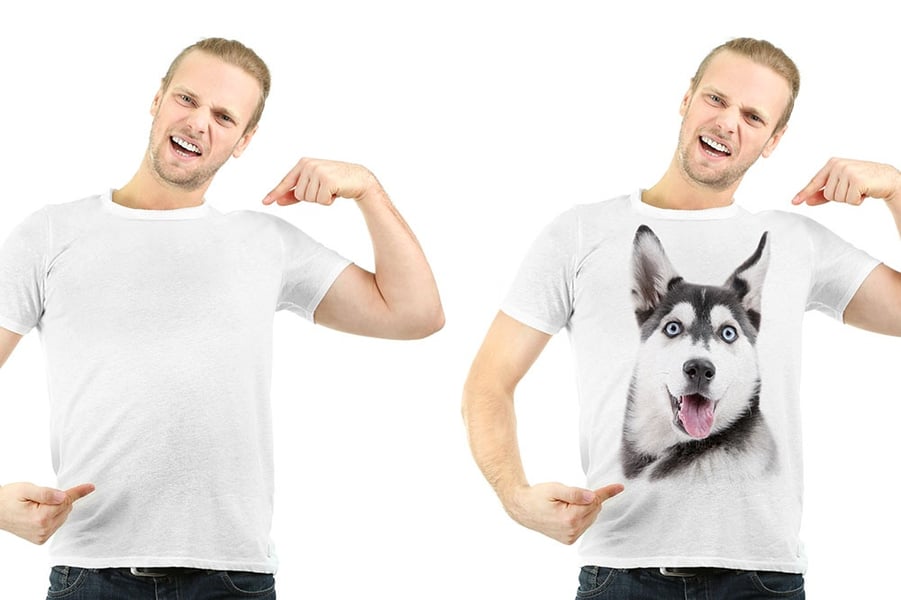 Do you have a favorite animal? Do you have fur babies? Get a shirt with your favorite animal on it. It could be a simple caricature of your animal, or your animal's face could take up the entire shirt. You could even make a whole pattern with your favorite animal.
#TeamFamily Shirt
Whether your family is supporting someone with cancer, celebrating a new birth, or saying goodbye as a family member moves away, a Team Family shirt is perfect. The shirt should include the word "Team" and the name of the family member being supported. You could even include the reason why you are supporting them on the shirt.
Punny Food Shirt
Shirts with puns on them are really fun to have, especially since you can typically also add a graphic to the shirt. Celebrate Pi Day with a shirt that has "3.14" on it as well as a pie icon. Or, have a phrase such as "I speak French…fries" or "I'm into fitness…fitness whole pizza in my mouth."
Super Hero Uniform Shirt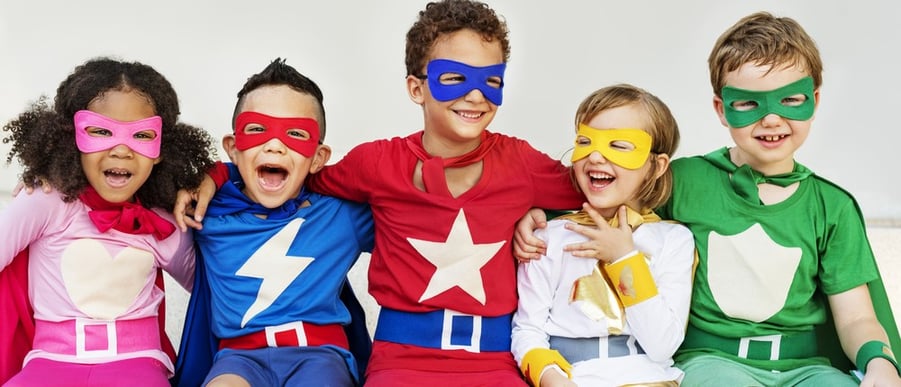 With all the Marvel Universe movies coming out, it is popular to wear shirts with the emblems of your favorite superhero. Go one step further and have your shirt look like the uniform of your favorite superhero. Have a green shirt with giant pecs on it to be like Hulk. Or, have a red and yellow shirt that looks like a robotic suit to be like Iron Man. This would make a great gift for your kids to play pretend with.
Numerical Cousins Shirt
A great present to get grandparents would be a picture of all the grandkids/cousins lined up in order of age. Add to that picture by getting them each a shirt with their number: the oldest will be #1 and the youngest will be the largest number. Grandparents will gush over the cuteness.
Swag Bag Shirt
Are you hosting an event or have a stand at a conference? Include a "swag bag shirt." This is a shirt that advertises your event, brand, or product that comes with a bunch of other promotional swag. These can be simple and in numerous colors.
TV Show Quote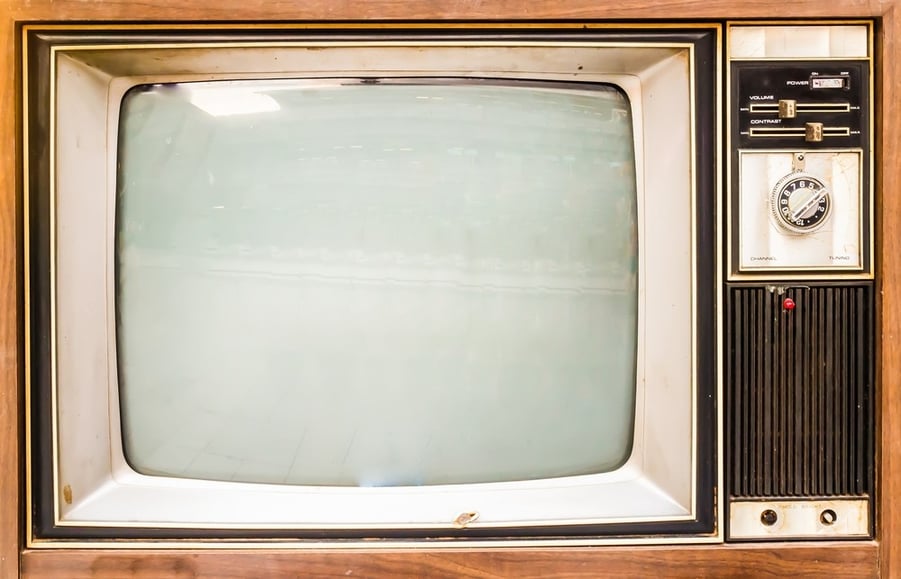 Do you have a favorite TV show? Do you have a favorite character or a favorite episode? Then, show your love for that show with a shirt. Choose any solid colored shirt or tank top and add in your favorite quote. It can even be taken out of context.
One Word Shirt
Minimalism is becoming a big fad. It's even extending into clothing and apparel. Create a shirt with just one word. It could be a mantra, such as "Slay." Or, it could be sarcastic, such as "Nope." For kids, it could be simple, such as "brother", "sister", "troublemaker", "baby", etc.
Optical Illusion Shirt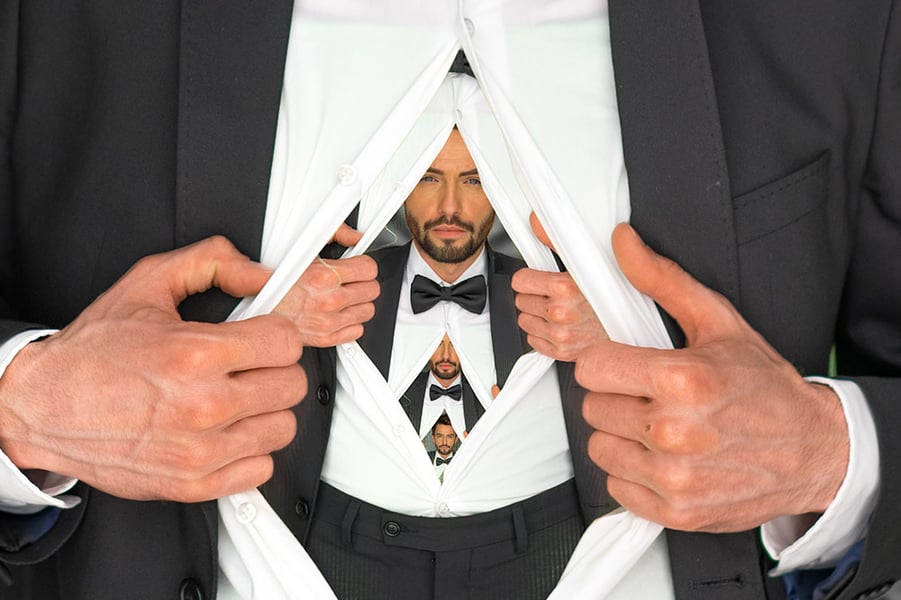 Think outside the box for cool t-shirt ideas, like optical illusions. It could be a 3-D pattern printed on your shirt that wows everyone. Or, it could be a set of blinds on your shirt that look open when your shirt is scrunched. You could even do the stereotypical "beach body" shirt that makes you look like you have a model's abdomen.
Best Friend Shirt
Best Friend necklaces are so 90's. Instead, create a cute t-shirt design to give your best friend. They can be funny, such as one shirt with eggs and the other with bacon. Or, teasing, such as one shirt saying "Yes, my BFF is crazy" and the other saying "I'm the crazy BFF."
Conclusion
Whether you are looking for the perfect t-shirt for the big game or a fun t-shirt to announce you are expecting, consider designing your own.
Find the right color and style to compliment what you have to say, then get busy putting it all together. The options are limitless. All you need is a little imagination and some help from these 30 ideas, and you will be on your way to designing the ideal creative t-shirt for any occasion.