Each season DiscountMugs releases a catalog of tempting promotional items, and you can bet our Fall edition is filled with the latest in trends, must-have classics and budget friendly promos that will inspire you to share your message. Our aim is to help you create lasting impressions in your industry, and to do that we must continue to grow ourselves. Here's some of the progress we've made to help elevate your brand:
What's New at DiscountMugs
In case you haven't heard yet, we were inspired by the potential to enrich the experience of our customers and developed a unique Design Lab that allows users to customize their items across all devices. Yes, you read that right. We believe product customization should be as simple as possible, and you shouldn't have to be restricted to the age of desktop computers. Quickly create your design ideas from your smart phone or tablet, and screenshot the preview images to share with clients and loves ones. Save your work until your vision is complete, or hit submit during your commute the instant you get that approval.
However, that's not all we did! Our Share Your Story initiative continues to grow, and we'd like for all our customers to take advantage of the opportunity to contribute. We want to show you our gratitude for trusting us and allowing us to be a part of your journey. Submit your event photos and tell us how our custom promotional products helped your brand or special occasion a success. Visit our Facebook, Twitter and Instagram account to share with other industry professionals or loved ones that can too benefit from our work.
2019 Fall Essentials
The fall season brings with it opportunities to grow brand recognition. Followed by a change in the elements, it makes sure we restock on weather appropriate apparel, sees that our children return to their studies, and glows when teams across our nation walk into crowded stadiums for another chance at greatness.
All occasions that demand you restock on personalized swag, you can take advantage of the opening and distribute your decorated items during local events that welcome your contribution.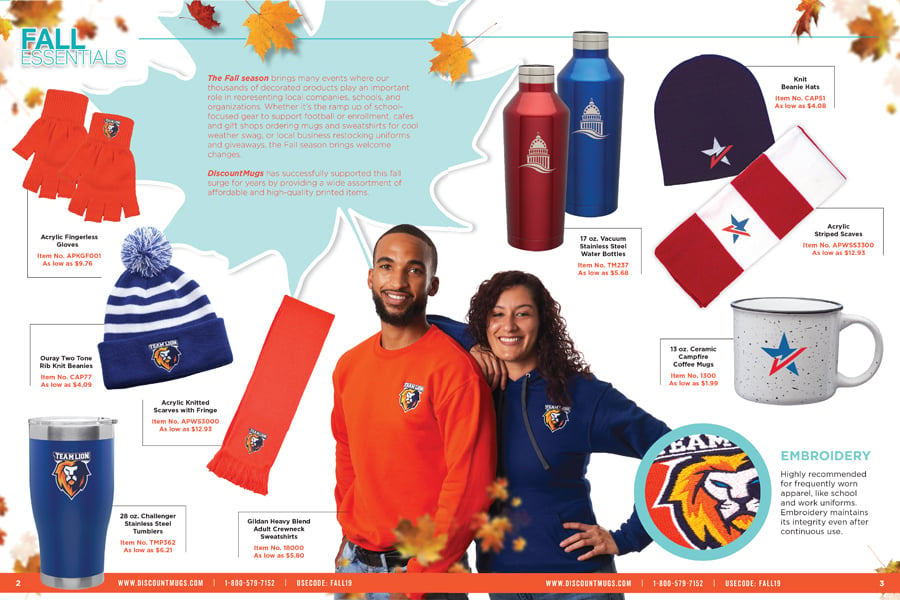 Fall Trade Show Events
Awakening from the slumber of summer, the fall season also sees an uprising of trade show events and industry conventions. However, anyone who is anyone will tell you one cannot show up to such gatherings empty-handed. A competitive world where business across the nation meet to launch a product, or grab the attention of investors to help develop their innovative ideas, many will rush to the world wide web in search of custom promotional items that can communicate what their brand stands for.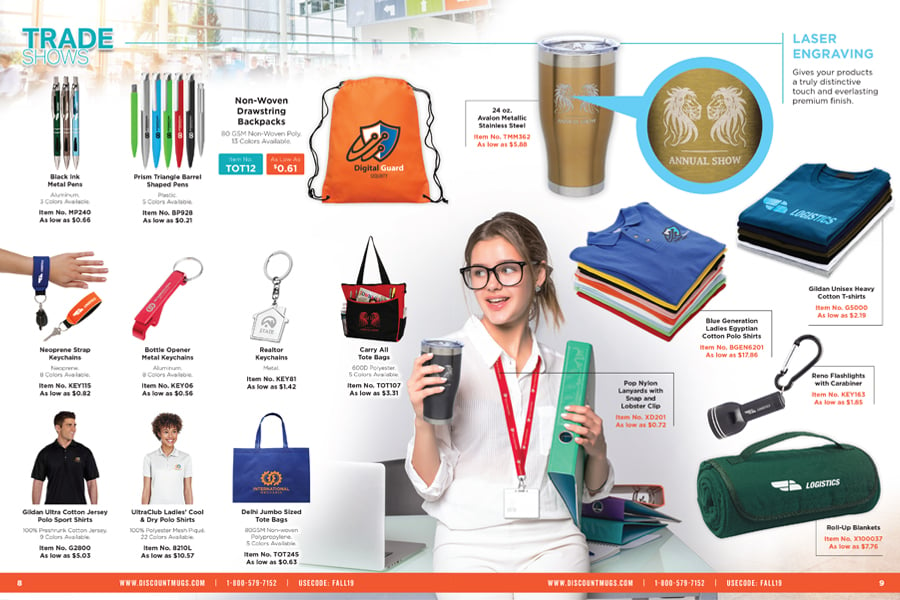 Halloween Season
Never in a million years would we forget about your favorite time of the year. Who am I kidding? It's probably all our favorite holiday. Sure, we don't get to wake up to gifts under a tree, but we do get to transform into our favorite characters. Adults get to be children if at least for a few hours, and our children beg for candy at the threat of a trick.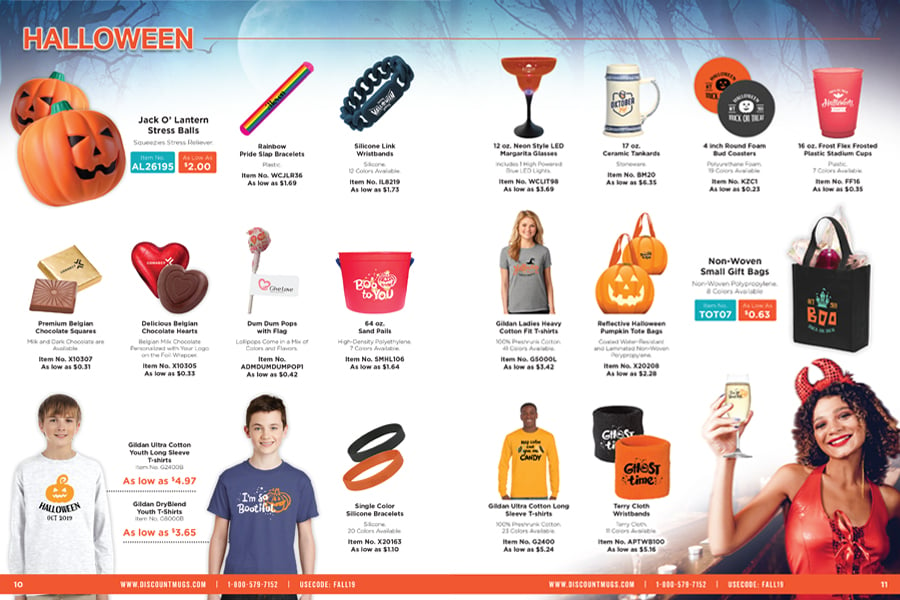 Did You Say, Tailgate Party?
Whether you follow high school, college or professional football, the season isn't complete without the infamous tailgate parties. The best part is, even a few non-fans will be seen enjoying some barbecue and cool drinks with their antsy friends. Football season is more than just a time for sports fans to cheer for their favorite team. Football season is the time when whole families gather round the American-blooded pastime to celebrate the spirit of competition and championship.
Don't miss the opportunity to celebrate with fellow fans and show support for your favorite team.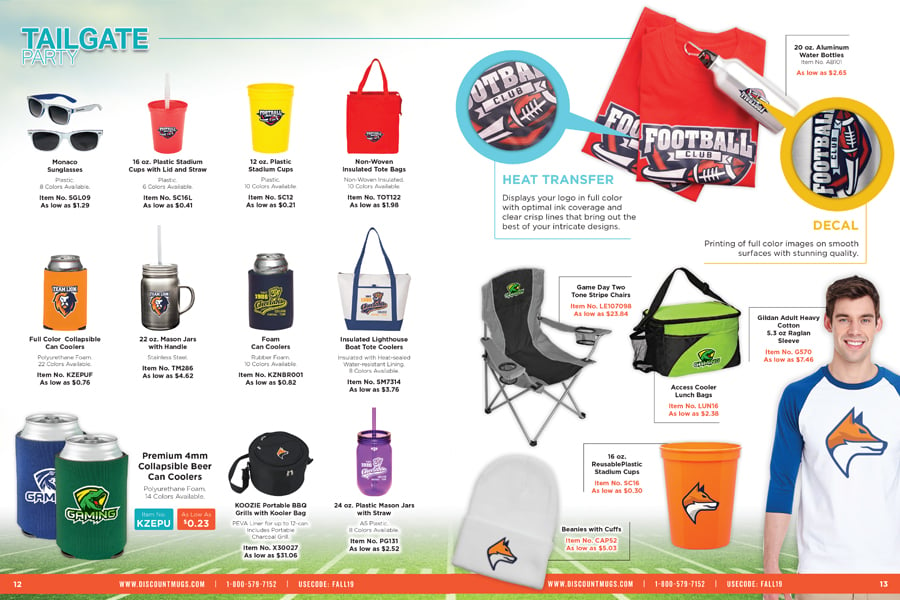 Cafe and Gifts
I make a small pause to celebrate the revival of coffee. Sure you've been ordering your iced lattes and teas to keep away the heat. However, we can all cry for joy as hot coffee makes it's comeback during fall season. And don't event get me started on pumpkin spice. No, I will not acknowledge comments about how much you despise it.
On a serious note, fall season is a time for tradition. Our business begun with a simple vision - customize ceramic mugs. These days, promotional products are as innovative as your imagination can reach but there's something quite romantic about the culture behind our custom mugs. Look inside for ceramic, stainless steel and plastic styles that will get you to think twice.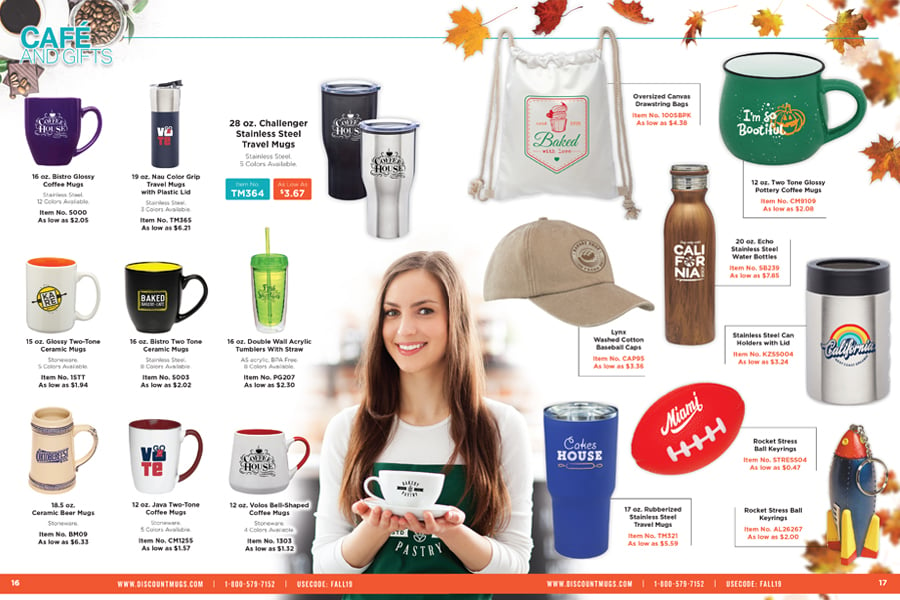 The Time to Say Thanks
Of course, fall is also the time when we start to look around and celebrate our year-long accomplishments. Can you believe it? The year nears its end and we cannot forget to thank those who helped us reach our goals. Saying thanks is more thank just a gesture. When we give thanks we acknowledge the impact our connections and relationships have in our success. We take the time to recognize the nature of our kind - humans weren't made for solitude, and a simple thank you can make those close to you feel recognized for their contribution.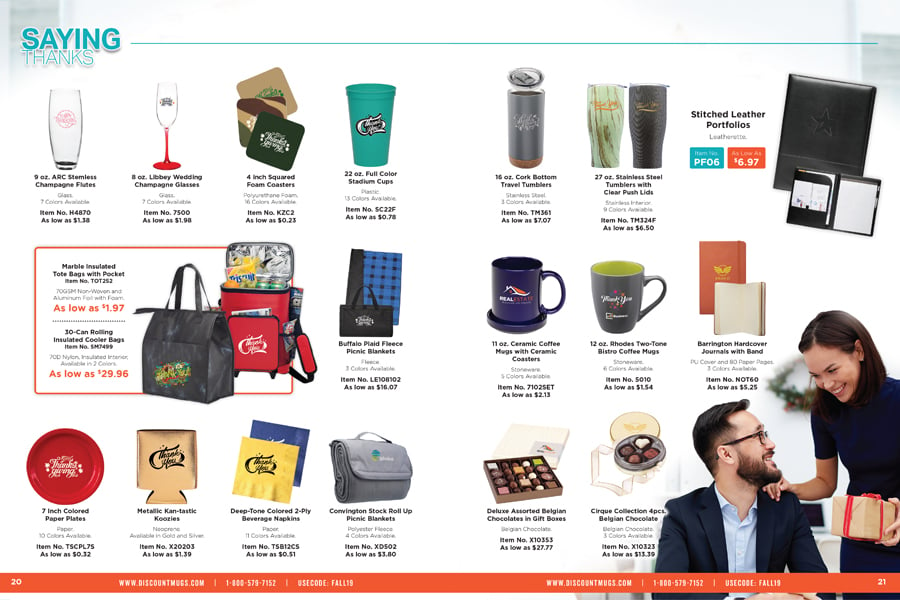 Political Souvenirs
Finally, this year isn't just any good ol' year. If you listen closely you can hear the drums of election campaigns nearing. Yes, you heard it first here. It's time for political souvenirs - get ahead of the game and pre-order yours here!
Personalized our custom caps, water bottles, t-shirts and much more with the symbols and colors representing your party of affiliation. Duty calls as an exciting year peeks through the tail end of 2019. Get involved - your vote matters.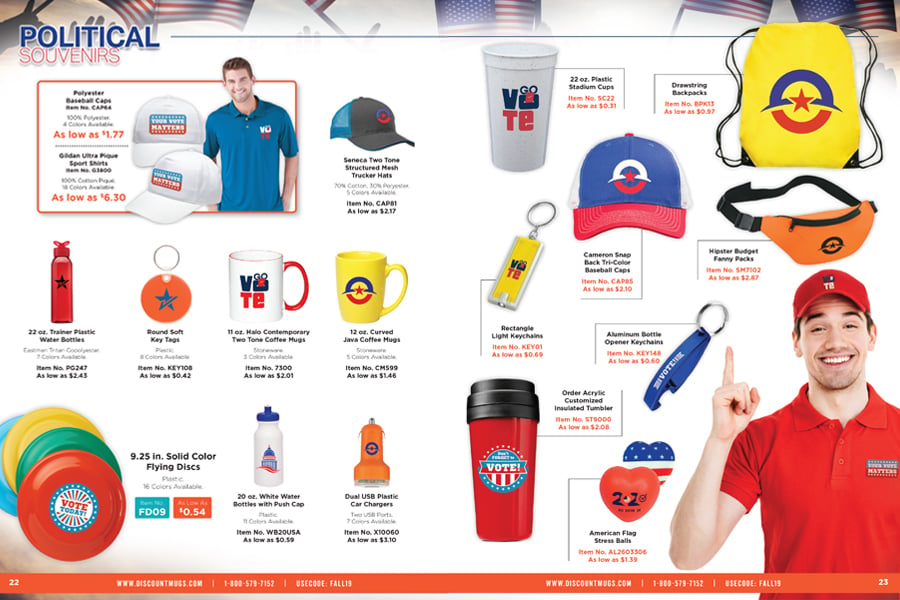 Let us know in the comments below what you thought of our fall season picks and what you'd like to see in the winter season. We too are ahead of the game! Don't forget to view, download and share with your friends.