It's the big game, the final curtain call, the pep rally for the champions. Students, teachers, administration, and parents all come together to support their school for these big events and the energy in the air can be felt by all. What is this feeling exactly? It's something called school spirit.
Maybe you're in support of your award winning marching band, cheering on a sports team that's headed to the finals, or one of your students has made it to the national spelling bee. Fostering your school spirit will show support and offer huge encouragement to the students representing your Alma Matter.
Being purposeful about encouraging school spirit can benefit your school in many ways. Your students and teachers will feel a sense of pride. Everyone who is associated with your school from the principal down to the volunteers will be excited to be a part of what's happening on your campus.
Read on for some brilliant ways to show your school spirit and see how easy it is to encourage others to show theirs!
1. Spirit Week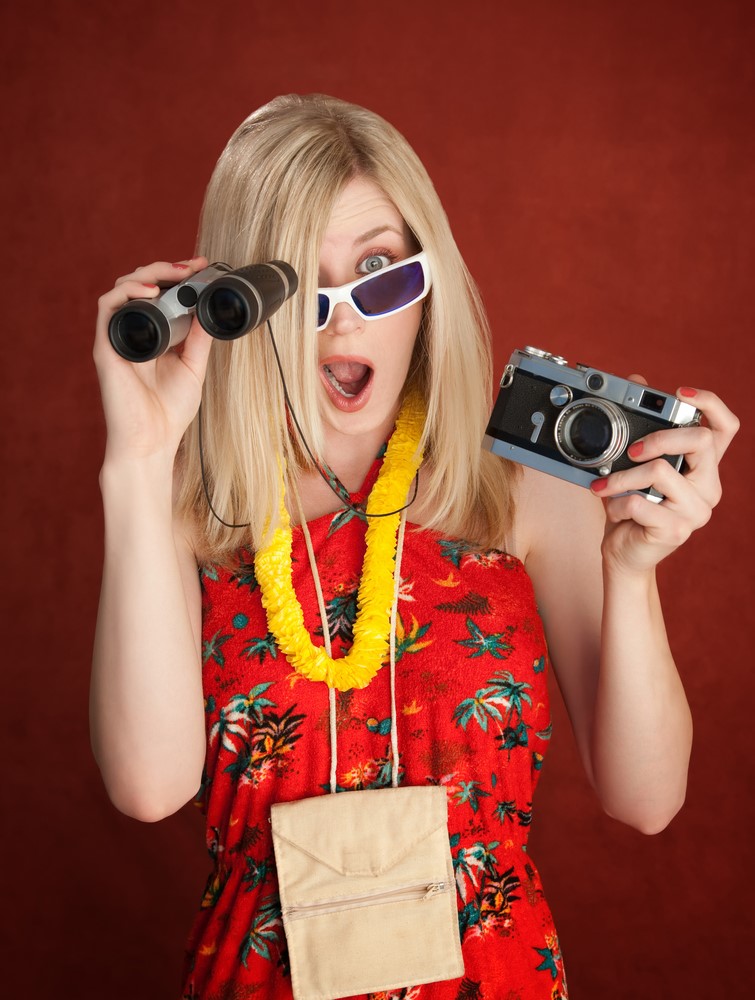 One very popular way to show your school spirit is by devoting a week to school spirit. This could be a week leading up to a big sports game or just a regular week strategically placed on your school calendar.
Usually Spirit Week would include fun dress up days, concluding with dressing in your school colors on the last day. Some creative dress ideas are tourist day, twin day, superhero day, villian day, pajama day, rock star day, opposites day...the possibilities are endless.
Other events can happen during spirit week, such as many of those listed below. Offer rewards or shout outs on the morning announcements or news program to the best dressed or other contest winners and always bring it back to why you're doing these things- to show your school pride and spirit!
2. Poster contest
Having a poster contest is a great way for all organizations and clubs to get involved in showing school spirit. Have each group create a poster in school colors with artwork or a quote/slogan unique to them. (Ex: The math club might come up with something like "Math Club- Where Everyone Counts.")
You can display your posters all down one hall or in the cafeteria, have the school vote, and then award the winning group a prize that will add to school spirit such as bandanas, a school t-shirt, or sunglasses with your school name.
(Variation: Door decorating contest. Each home room class could decorate the inside of their door. Between classes, doors can be propped open so all students walking through the halls can see each one!)
3. Face Painting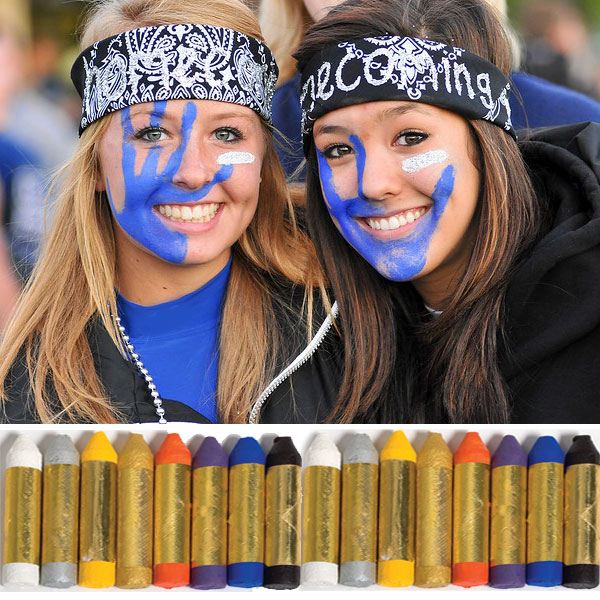 At your next pep rally or sporting event, recruit some students and teachers from the visual arts and/or theater department to set up a booth where they can paint faces in school colors.
Face painting has gotten extremely fun and creative– encourage your face painters to do some research and come up with unique designs everyone will be talking about!
4. Bumper Stickers or Car Magnets
Whether a student who just got their first car, or a parent who has kids at your school, both would be happy to ride around and show their school pride with a cool bumper sticker or car magnet.
Seeing your school name on cars around town is a great way to show your school spirit not just at school, but all throughout your community.
5. Students vs. Teachers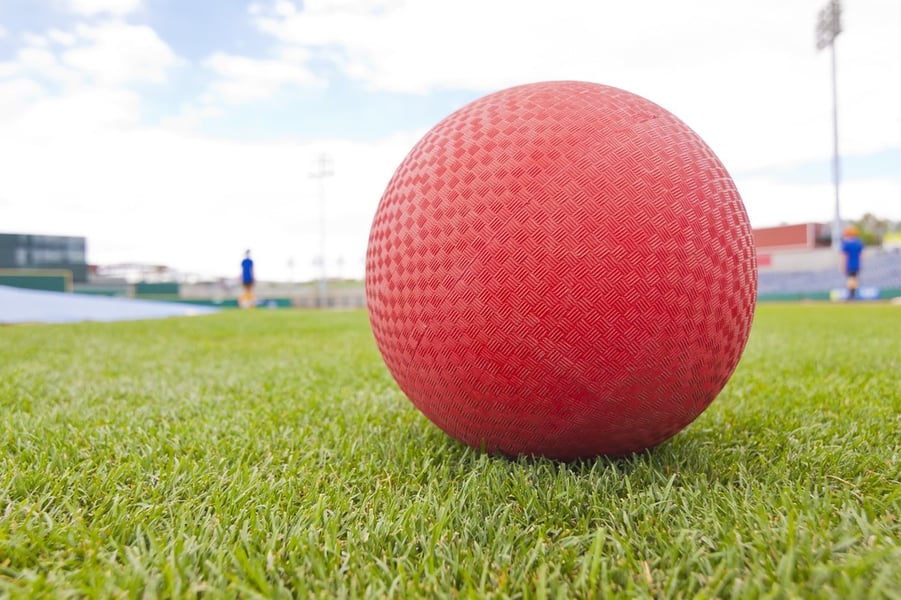 Organizing a students vs. teachers sports game or "brain bowl" would be a great way to bring everyone together and get all involved excited. Emphasize that even though students and teachers are playing against each other, everyone is on the same team- your school!
6. Photo Booth
At a school dance, concert, sports event, or orientation, create a photo booth where students can take their photo and share it with others on social media. Be sure your booth includes your school colors, name, or mascot, or all of those!
Your booth could also include your school motto, theme for the year, or even someone dressed up as your mascot posing with students!
7. Step up your School Supplies
Invest in some school supplies with your school name or colors. You could give them to teachers to hand out as rewards, or hand them out at school orientation.
Some inexpensive ideas would be pencils, pens, or sticky notes. For more valued rewards, you could order flash drives, notebooks, drawstring backpacks, and water bottles. Students will get excited about getting these items and having your school colors floating around the halls, classrooms, and in and out of lockers will be an added bonus!
8. Sidewalk Chalk Competition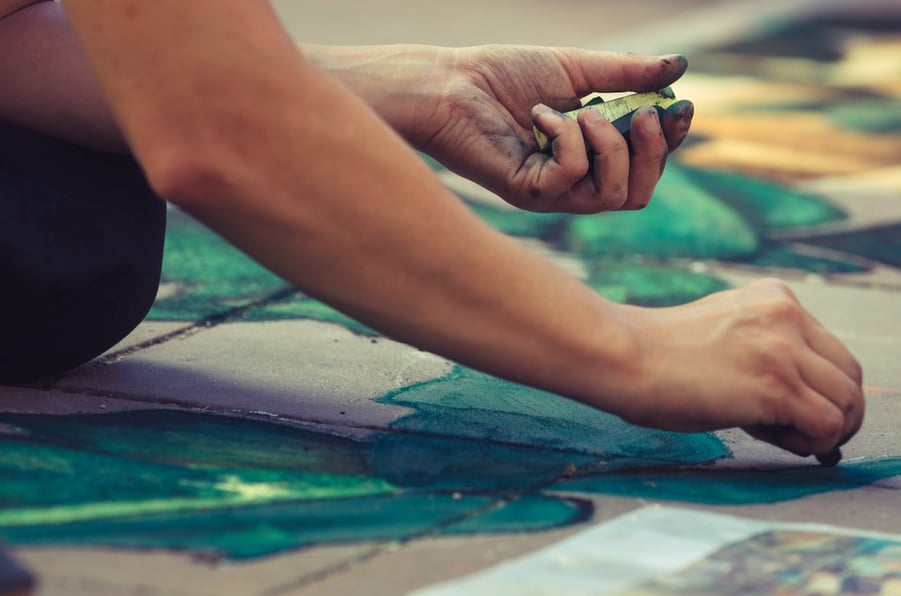 Put together a sidewalk chalk competition for any and all students who are up for it. You can present contestants with a theme, perhaps centered around Homecoming, Spirit Week, a school play, or even the Science Fair.
Designate certain teachers to walk around and judge the entries and give an award to the winning students.
9. Field Day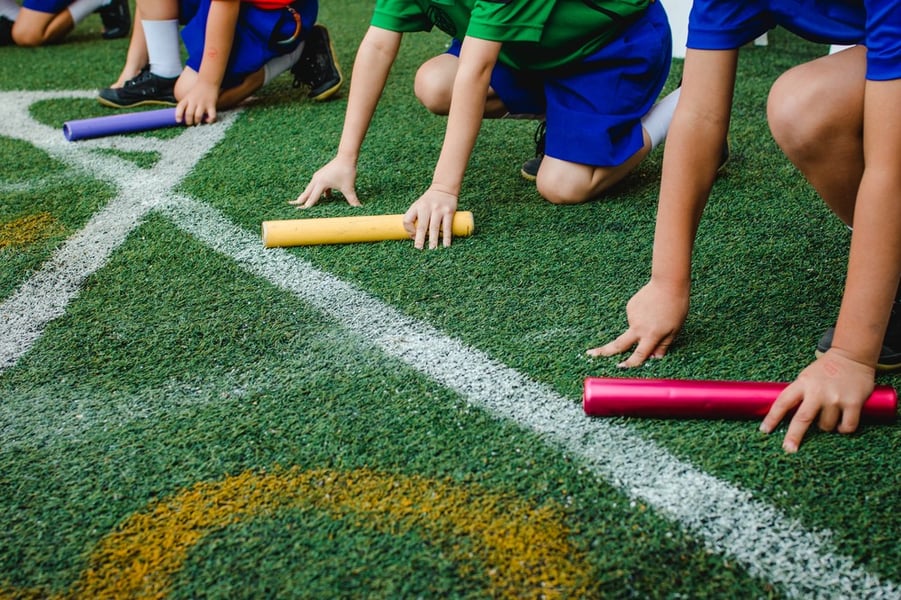 What better way to sport your school colors and get active together than an old fashioned field day? It can be something for students look forward to and a way to bolster friendships and teamwork within your school.
Divide your students by homeroom or grade and create outdoor events or a huge relay race for your participants. Include things like balls, frisbees, and towels with your school name, and allow the winning teams to take these home with them!
10. Lip Sync Contest/Talent Show
A lip sync contest or talent show gives many students who may not be geared towards athletics a chance to show their school spirit. When naming your event, consider making your school name or mascot part of it. (Ex: "Panther Pride Talent Show" or "CHS Lip Sync Battle")
That way, when you name the winner, they can be known as the "Panther Pride Talent Show Winner!" and students are reminded it is all in the name of school spirit.
11. School Song or Motto Competition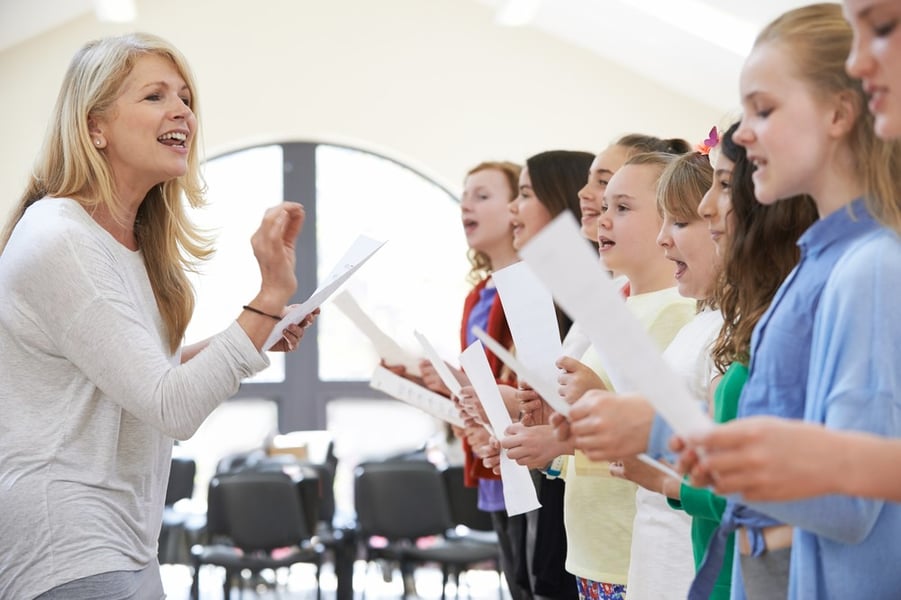 Does your school have a school song or motto? If not, why not challenge your students to come up with one? They could submit their song entries to a music teacher who could help make the final song.
Already have a song? Try updating it. Or, ask students to come up with a motto or theme for the year. Your principal or guidance counselor could point students in a direction their theme or motto should be about. (Ex: teamwork, academics, learning)
The winning motto could be painted on a sign at the front of the school. The winning song could be playing over the loudspeaker or sung by the school choir at a pep rally or half time!
12. Make some noise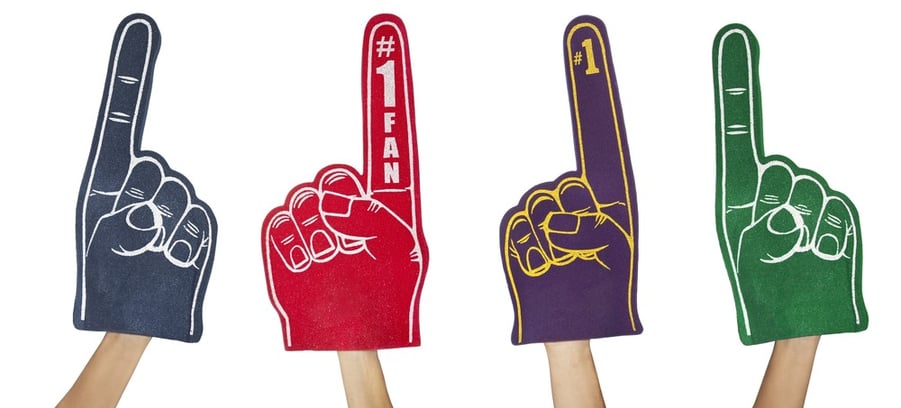 At your next pep rally or sporting event you could set up a table where students and parents could make their own noisemakers. Or, students could make them beforehand and sell them for a fundraiser!
It's easy to make your own noisemakers with an empty plastic bottle (the harder the plastic, the louder the sounds it makes), small items (beads, pennies, beans, rice), and some craft supplies in your school colors (ribbons, pom poms, etc.). Remove the label from your bottle, fill with noise making items, decorate the outside, and you're ready to make some noise!
13. Pep Rally
Having a pep rally to get students excited about a school sporting event, to wrap up spirit week, or just to kick of the school year can boost school spirit and could include many of the events listed above. Winners of events like sidewalk chalk competitions or poster contests could be recognized at the pep rally as students who have great school spirit!
Encourage students to wear their school colors to the pep rally and invite cheerleaders and other student leaders to lead the other students in cheers, songs, and add events such as free throw contests or door prizes.
In Conclusion - Share Online!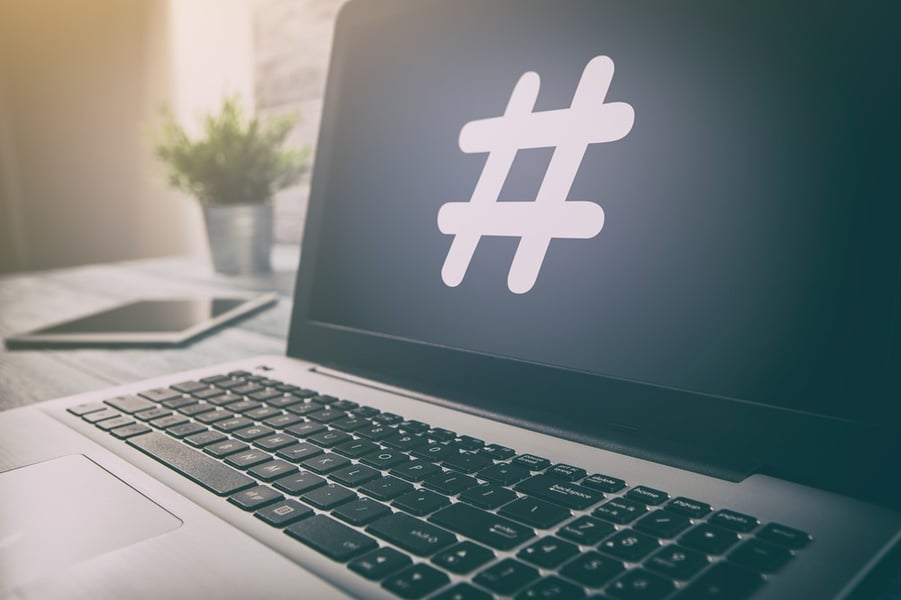 When implementing any of the above ideas on boosting your school spirit, don't forget to utilize social media and your school website and email blasts to parents and students sharing what's going on at your campus.
Whether it's a photo booth or a field day, being sure to find a student or faculty member who will take photos and post them on your school website or social media pages. This will assure that students and parents see the excitement and spirit from students at your school.
You could create a hashtag for your school every year that's related to your motto or theme for the year. Through all these methods, students, teachers, administrators, and parents will catch on and begin to feel that indescribable feeling of pride, excitement, and electricity that can only be described as school spirit!