Gift buying isn't always easy, and many people struggle with this task, so know that you're not alone if you feel this way too. You'll be glad to discover that there are tips and tricks you can use that are going to make the process a lot smoother and as hassle-free as possible for you. It's all about you putting a little extra time and energy into this endeavor and not settling for the first gift you see.
The last situation you want is to feel pressure and stress related to gift buying. Shopping for someone you care about or want to impress should be a fun and enjoyable experience. The following advice is going to help you buy the perfect gift so you feel satisfied with your purchase and confident the other person will adore it.
Determine a Budget
A good place to start when you're attempting to buy the perfect gift is to determine a budget upfront before you start shopping. This will help you to narrow down your options quickly based on what you can afford or wish to spend. It's a wise idea to stick within your budget so that you don't overspend and have regrets later on. The good news is that there are plenty of choices out there for all sorts of price ranges. Another upside to determining your budget and preparing in advance is that you can give yourself some time to save up for the perfect gift.
Without a budget in mind you risk spending too little or too much and feeling frustrated with yourself as you start your search. It's a lot less stressful of a process when you know how much you want to contribute to the gift and you can save up ahead of time and make sure you have the money on hand to spend. Keep in mind you may want to spend a little and contribute more when it's an important event or holiday. If you're going in on a gift with someone else then it's important you both get on the same page right away about how much each of you wants to spend to avoid any disagreements.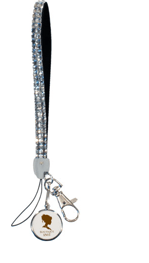 Get as Personalized as Possible
The more personalized you can get with your gift buying the better off you're going to be. The person on the receiving end will notice how much effort you put in and will feel truly special and grateful for all your hard work. For example, thoughtful gifts for her include wine gift tote bags, a yoga mat or bling wristlets key chains. Try to stay away from any gift that seems general in nature and can ultimately be gifted and bought for just about anyone. Start by making a list of what the individual likes, is interested in and what defines them as a person to help you. Take their personality into consideration and pick a gift that you think meshes well with who they are and what they represent.You may find a personalized gift to be the perfect solution for the person you're buying for. For example, there are a wide variety of possibilities when it comes to using photos as special gifts for her or unique gifts for him. You can take your prints and turn them into useful gifts that the person will be able to cherish forever. The key is to figure out and think about what the person you're buying for would like and appreciate. Consider how they spend their time each day, what hobbies they enjoy and what activities you've done together in the past.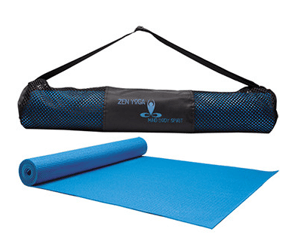 Do Your Homework
In this case it's okay to do a little stalking to help you figure out what the person actually wants and will make them feel excited. You can buy the perfect gift by doing your homework and taking notes about what the person you're buying for likes to do in their free time and seeing what they already own. Listen to any cues they drop your way when you're talking such as what they wish they had or what they feel they're missing in their life currently. The listening and researching phase of the gift buying process should take up most of your time so you can better determine what items will be a good fit for them.
Begin your due diligence far in advance of having to buy someone a present so that you're prepared and aren't rushing around at the last minute. Remember that the gift isn't for you so you should remove yourself from the equation and truly focus on what the other person likes and finds interesting. Don't be afraid to pry a little bit and ask the right types of questions so you can get to the bottom of what they might want as a gift. Also, look around where they live and take notes about what they do and don't have and that will help to improve their life.
Consider the Occasion
In addition, you can buy the perfect gift and feel happier about your purchase when you take the occasion into consideration. For instance, Valentine's Day is a holiday that's super special and a chance to celebrate the love between you and your better half. If you're looking for gifts for a significant other then you've come to the right place. A few ideas for her are to gift a canvas tote bag or aromatherapy candles for the mom or wife who needs a little relaxation in her life. As for him, he may enjoy the gift of vibration speakers if your boyfriend or husband is into music and would like to be able to play it wherever he goes. Remember to not forget about the kids when it comes to Valentine's Day too. Surprise them with hand crafted gifts that show them you're thinking about them and love them.
A birthday or holiday is also another opportunity to work on buying the perfect gift for someone else. Think about the time of year, what they already own and how you can add an element of surprise to their life when shopping around for someone who holds a special place in your heart. There are times when you may want to spend a bit more or buy a few extra gifts such as at Christmas or for a special birthday. In this case, you're going to want to work ahead and save up so you can make sure you're prepared to make them feel truly special and loved.
Be Creative
Your gift doesn't have to be an item that's necessarily popular and that everyone is buying at the moment. This is your chance to step outside your comfort zone and get a little creative with your gift ideas and what you purchase. For example, you can create DIY photo magnets for a fridge or monogram a stainless steel hip flask for him. In fact, there's a lot you can do with the photos that are lying around such as putting them on mugs, sports bottles or inside a locket. You have the possibility to turn any normal or regular looking gift into a truly unique and personalized purchase when you go the extra mile and shop at the right types of stores. You may also want to think about what the person needs in their life and put together a care package of a variety of different smaller gifts that are related and they can enjoy.
Add your magic touch by going above and beyond to make the other person feel special. As an example, if you and your husband love to drink wine then you may want to consider purchasing monogrammed wine glasses you can both use when you're together. You can bring out the glasses when you're celebrating a special occasion and will always remember the day and moment when you presented your loved one with this gift. Furthermore, consider where you're going or what you may be doing together in the future to help you think of ideas. Maybe you're heading to the beach for a vacation soon and will want to have heart shaped koozies with you to help keep your drinks nice and cold, for instance.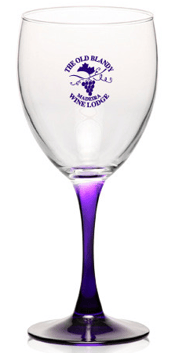 Take Your Time
Most importantly, you should take your time when shopping for the perfect gift and not rush to any conclusions right away. Make sure you allow for a stretch of time when you can be thinking and researching your options and discovering more about what's out there. After you have a good idea of what they may want to buy and what your budget is then you can start actually doing some shopping in the stores and online. You may even want to wait to make a transaction until there are certain discounts and sales occurring before spending your hard-earned money. It's a wise idea to sleep on any ideas you do come up with before making a final purchase. It's possible you may change your mind after giving yourself some time to think through if it's a useful and thoughtful gift idea for the other person or not.
It's not good practice to wait until the last minute to start thinking of ideas and shopping around because you might feel pressured to make a decision in the moment. Give yourself plenty of time to think through what your options are and figure out what you know will impress the other person and make them feel unique. Keep in mind that if you're ordering products online and personalizing them that you may need to allow a little extra time to do so.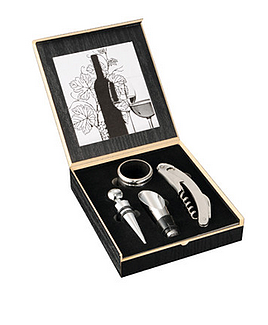 Make the Gift Giving an Event
Not only is picking out the perfect gift part of the process of putting a smile on someone else's face but the actual gift giving is an important piece of the puzzle too. You want to make sure you pick the perfect time to present your gift to the person who you're buying for. You don't want to do so when they're busy or distracted and aren't going to appreciate your efforts. Pick a day and time when you can be together or meet up and turn presenting them their gift into a special event or experience they'll always remember. For example, if it's a gift for your significant other then you may want to cook them dinner too and hand them their present when you're done celebrating with a meal. If you're presenting a gift to your friend or mother then you may want to ask them out to lunch or over to your house so you can catch up about what's happening in each of your lives and then surprise them with a nice gift.
Stop Stressing
What's most important is that you view gift buying as a fun and exciting project to take on. Avoid becoming stressed out about it because this may cause you to panic and, in turn, end up with a gift you don't feel good about giving. Remember the reason you're buying the gift in the first place and why it's a special and important event for you to help keep you focused and motivated. The more relaxed you are the easier it's going to be to think of the perfect present for the person on the receiving end. At the end of the day, know that you can't go wrong with a personalized or monogrammed gift that shows you put forth an extra effort and are committed to making sure they feel loved and appreciated.
The earlier you plan the earlier you can start window shopping when you're out running other errands. It's never a bad idea to make purchases well in advance and keep the gift for a later date if you're sure of what you want to get them ahead of time. This way you can get it wrapped and ready to go so you don't have to do any last minute organizing.