According to the National Retail Federation (NRF), 46% of Americans were projected to watch the Big Game at home or a friend's house in 2018. Although it may be early to call in for numbers this year, everyone knows the game of games is bound to bring in large crowds and you deserve a slice out of that pie. A comfortable sofa can and will be your prime competitor on football's biggest game night, but our football inspired promo ideas can get them to ditch the couch. Get everyone excited with our promos and event ideas and bring the atmosphere of America's super Sunday to your event.
1. Give Your Event a Name
I'll abstain from naming any names, but we all know the Big Game is no ordinary night. In the same likeness, your event should be unique and stand out from among other venues. Yes, you may use terms like "big game" or "super Sunday" and "championship game," but those have been overly used before and this gives your business a chance to be creative with a play-on-words that get the attention of your audience. Your goal is to stay away from trademark violations that earn you a penalty flag.
Yes, I am aware I didn't follow my own advice when creating the title for this blog. However, the world of keywords and algorithms isn't the same, trust me.
Now back to your event – make sure you promote and advertise across all social and media channels, e.g. your business' Facebook and Twitter fan page, as well as email subscribers. Incentivize early RSVPs with a drink coupon for the first 50, or VIP seating for the first 100.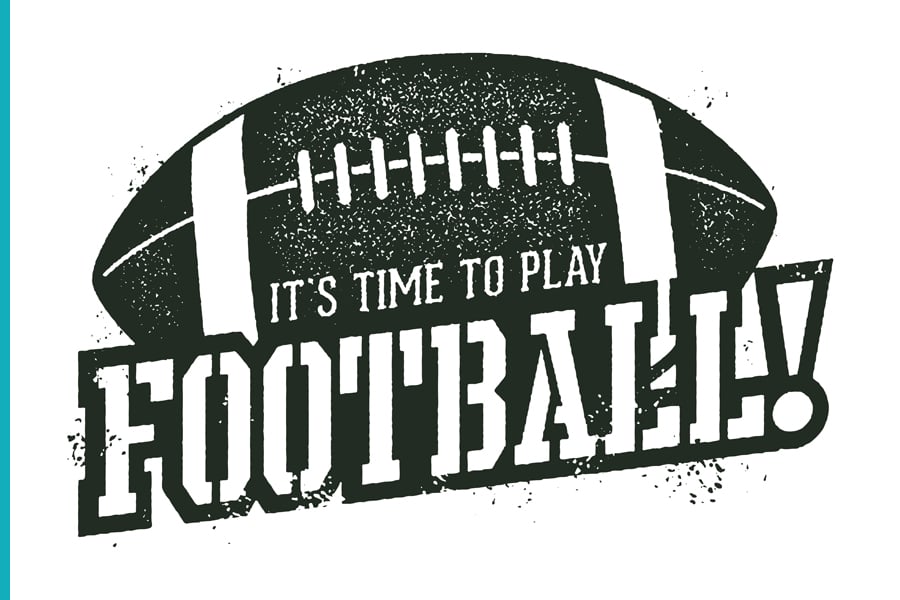 2. Games and Activities to Keep the Energies Up
Although the average professional football game lasts about 3 hours and 12 minutes, the ball is actually in play an average of 18 to 20 minutes. Lest you want a snooze fest at your venue, trivia games and like-activities are a great way to keep guests entertained and team spirit up and running. I almost hear some of you saying, "that's what beer is for," however, many of your guests will bring their children to watch the game and you'll want to try and provide a family friendly environment.
Some of the best bar games and activities you can pick from include:
Jenga
Pool
Foosball
Football Trivia
Wall of Fame
Cornhole
A Photo booth
Darts (beware of reckless behavior)
Here are some other 40 favorite bar games you can also pick from!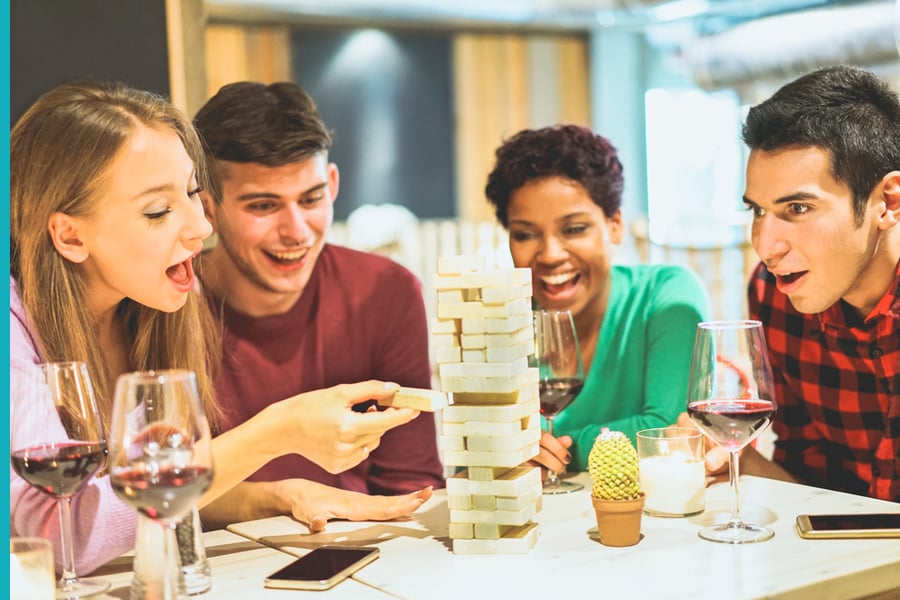 3. Create a Game-Day Menu or Specials
As game day draws near there's only one question on everyone's mind – who will be the winner this year? Many have already started making their predictions and with only three weeks left to go, tweets seem to have a mind of their own. Nevertheless, however well these teams have been playing, it will all come down to playing the best football game during the most important part of the season.
A unique way to show fans support on game day is to skew a little from your regular menu and create a one-day-only carte inspired by traditional meals from each of the teams' home states. You may also serve regional brews, and with some luck these states may even have some sort of brew rivalry already going on. Make sure to reach out to your brew distributor and gain some of their insight in the subject. Craft beer connoisseurs will flock to your venue for a chance to get their taste buds on some of those hops.
Be sure to keep social media followers and email subscribers on the loop. Getting the word out about your plans is crucial to the success of your event.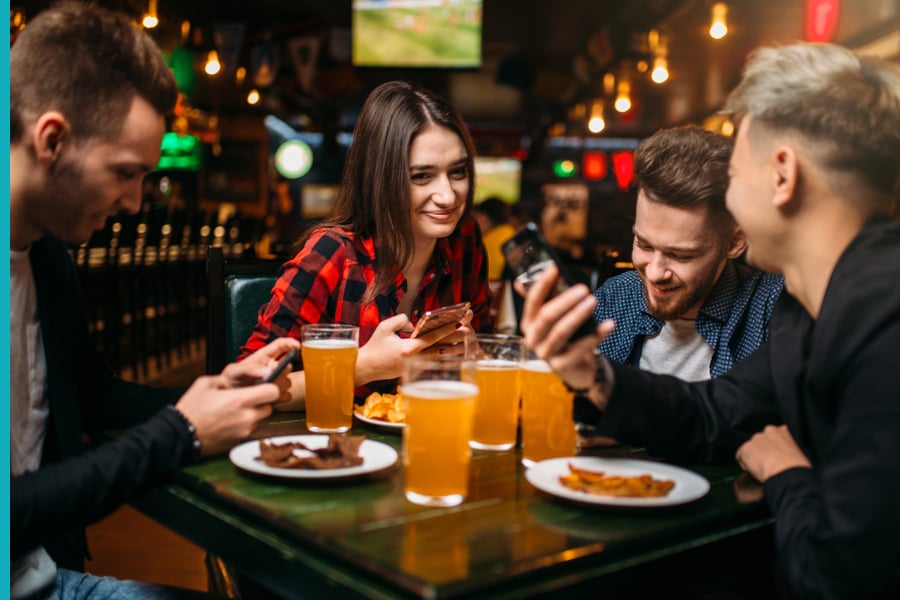 4. Offer Real-Time Promotions
Take advantage of the big game and prepare real-time promotions to surprise your guests. There's only thing people love more that freebies and that's freebies they weren't expecting.
Pre-order custom wristbands in two different colors - ideally that of the two competing teams but ultimately undeniably unrelated shades. Ask guests to wear the wristbands as they arrive and let them know there's a surprise coming so that individuals don't end up misplacing theirs. As soon as the first team scores (and the loud cheers and celebrations recede) ring a loud cowbell and announce guests wearing the wristbands corresponding to the scoring team can order half-off or discounted drinks 5 to 10 minutes following the announcement.
You may also order other promotional products like engraved beer mugs, printed t-shirts and customized baseball caps or hats with your bar name and logo in memory of the much awaited Sunday night. Not only will they welcome such gifts but in support of your efforts, but will continue to cherish them and be reminded of the feelings from the night.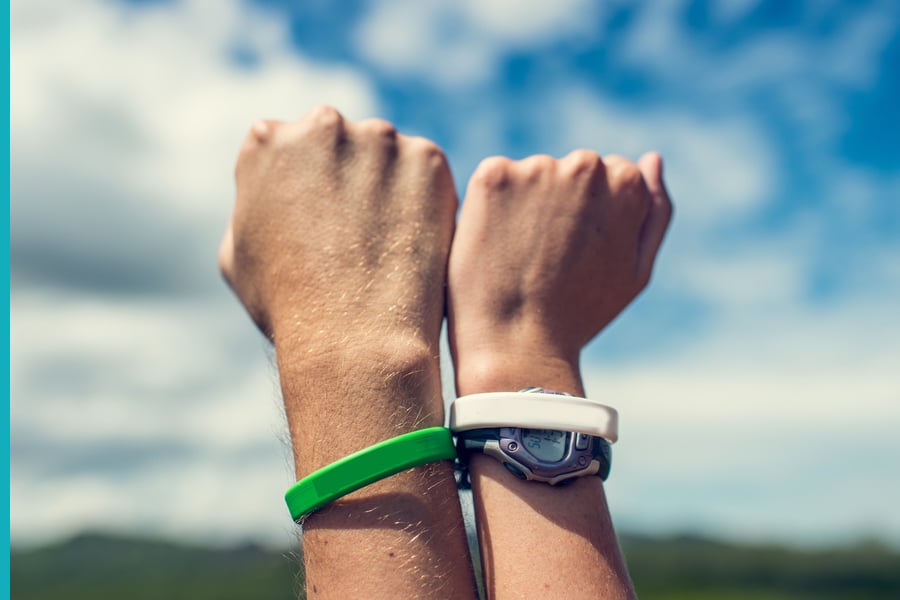 5. Make it Game-Day All Day
Your big game promotions don't have to wait for the actual football game to start. You can begin the celebrations as early as breakfast but may wait until brunch if you prefer. Serve "War Mimosas" colored with flavorless food paint and crank up the grill later in the afternoon to bring the tailgate experience to your bar.
Remember, skewing from you're the everyday experience at your venue will add excitement to the event and get everyone in the mood to get off the couch and onto your space.
Always keep in alignment with fire department codes and check with your local authorities to ensure the safety of surrounding buildings and passersby.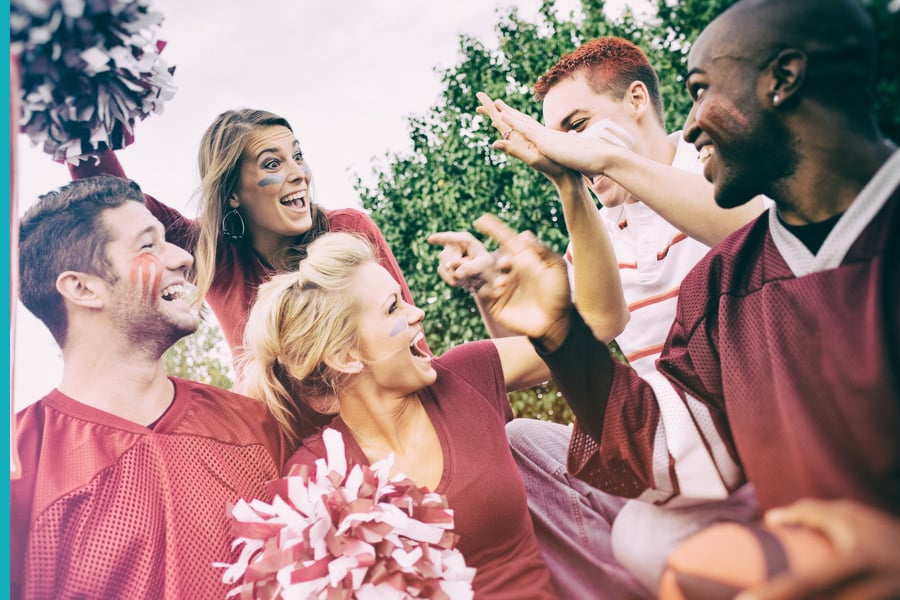 The big game is just one night out of the year, but the right experience can turn your guests into regulars for a lifetime. Remember to reward them for choosing to spend game night at your venue and take lots of pictures and videos to share with your followers. Show the people who decided to stay home what they missed - these can help with the following year's promotions.
Game night is also a good time to grow a more robust email list. Ask your servers to collect them and incentivize guests by offering them a discount on their next drink or visit. It's never too early to start working on building a crowd.
Now, it's time to huddle with your team and plan for those big game football promotions. Hut!